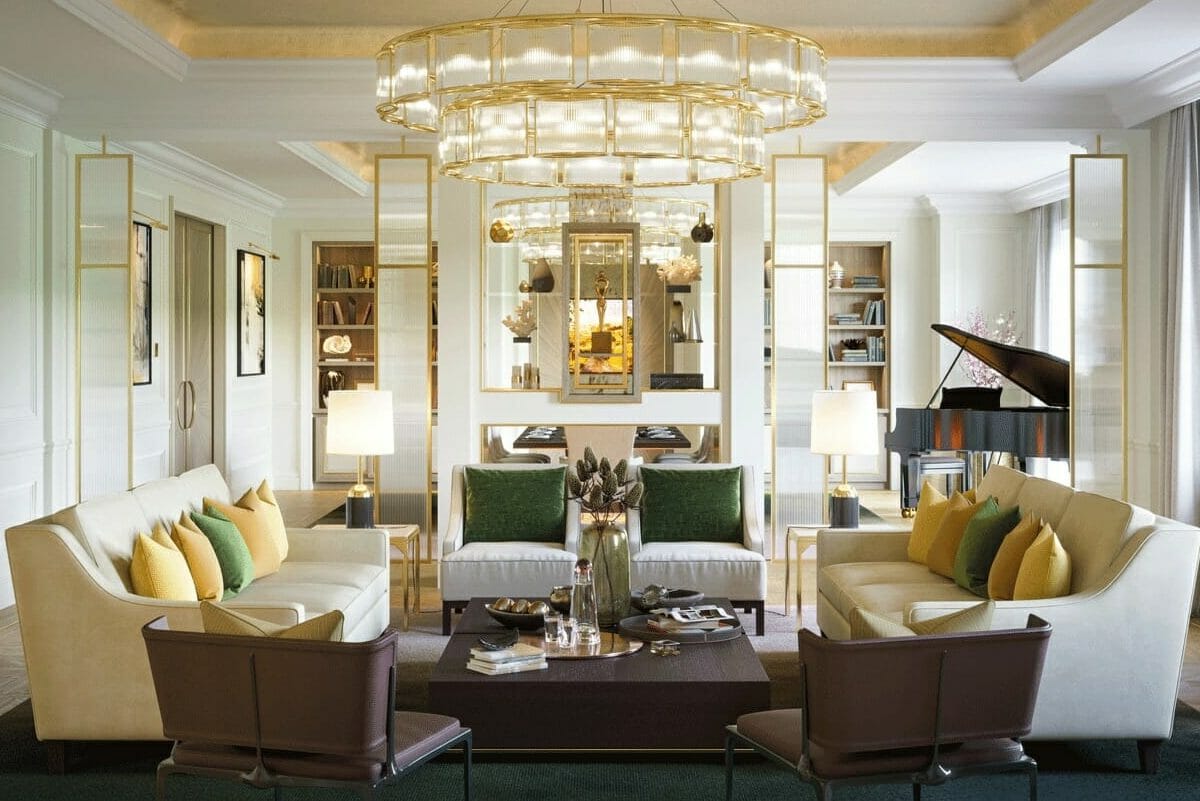 Las Vegas interior designers are known for their spirited spaces with designs that push boundaries. Luxurious interiors with rich finishes are popular among many of Sin City's interiors. And while Decorilla is lucky enough to have a few of the masterminds behind these creations on our team, we also love to keep watch for other local talent. Read on to discover the top Las Vegas interior designers and decorators you won't want to miss!
Jane & Amanda Cunningham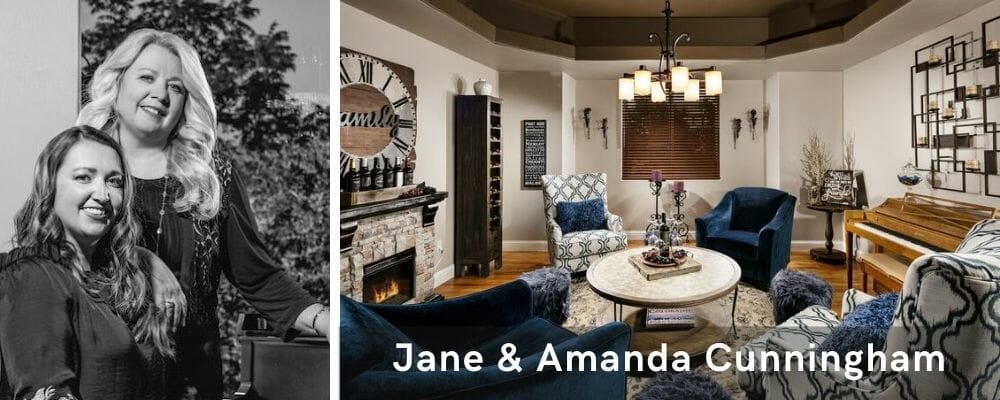 Room Resolutions is one of the most popular interior design firms in Las Vegas. Run by a mother-daughter duo, their projects are designed to take the viewer's breath away. Both Jane and Amanda are avid travelers. Therefore, they source inspiration and decor for their designs from all around the world. In addition, their sense of design is fluid and flexible. At Room Resolutions, the designers work cohesively to bring out the client's taste and flavors in the entire space. Moreover, they pay attention to the tiniest of details and elements. As a result, this professionalism and creativity sets them apart from other Las Vegas interior designers.
Not sure which Las Vegas interior designer near you is right for your home? Then, schedule a Free Interior Design Consultation for expert assistance choosing today!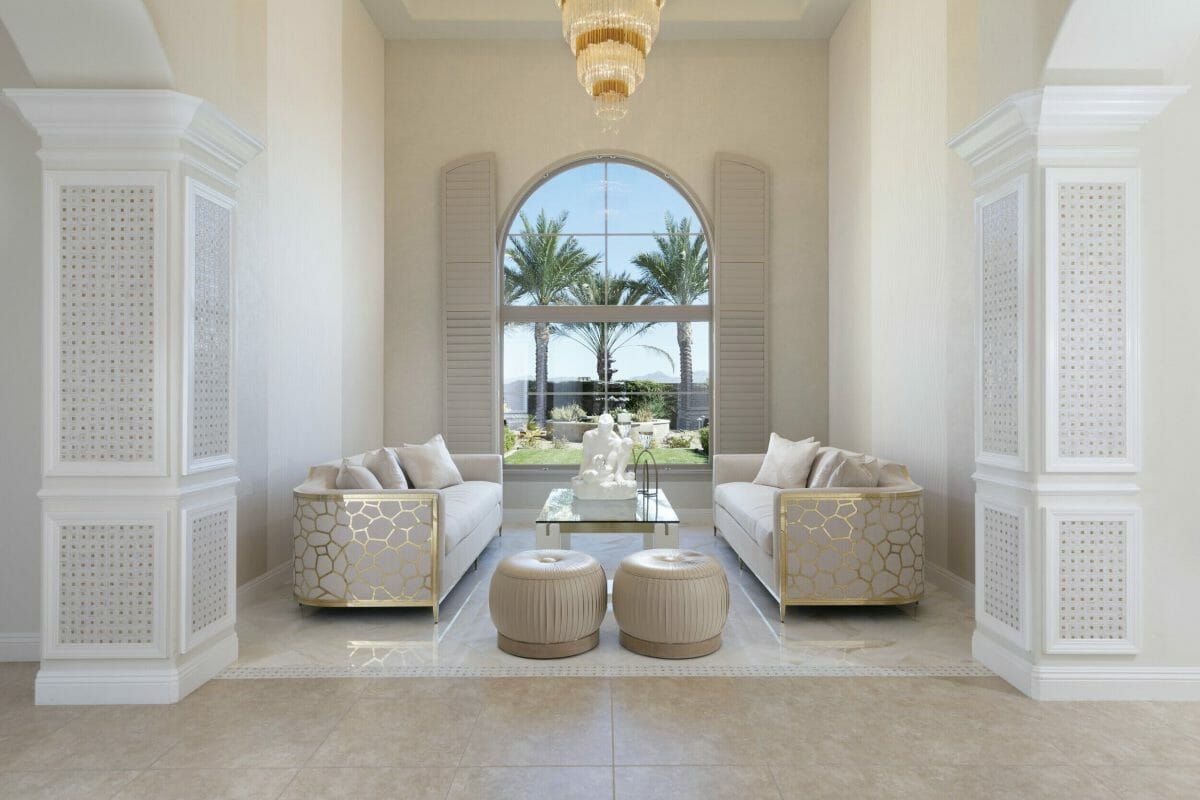 WHAT WE LOVE: Sophisticated and stylish spaces with a clean look.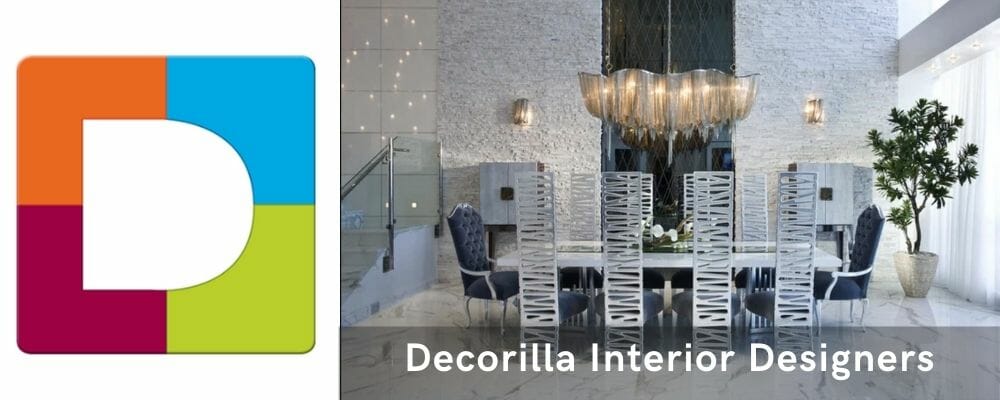 If you want to find an interior designer in Las Vegas to curate your dream home, Decorilla's team should definitely be among your top picks. Their all-inclusive interior design service is second to none. During the initial phase, not one but two very talented interior designers create custom designs for the clients. These initial design concepts are tailor-made specifically to provide design and décor solutions for the space in the most aesthetic way possible. Furthermore, the client gets to decide which design appeals to them the most.
After that, the chosen designer works on detailed drawings including floor plans and 3D photorealistic renderings. These images help the client in visualizing the space before making any commitments. The clients are able to work with their designer to finalize the designs completely to their liking. After all, there is a 100% satisfaction guarantee! In addition to the professional designs and renderings, every interior design package also includes an easy-to-follow implementation guide and a personalized shopping list. Moreover, these shopping lists have exclusive discounts offering savings not otherwise available to the public.
WHAT WE LOVE: Such a detailed and efficient design system at affordable flat-rate packages, Decorilla makes stunning interiors accessible to everyone!
Peggy Scinta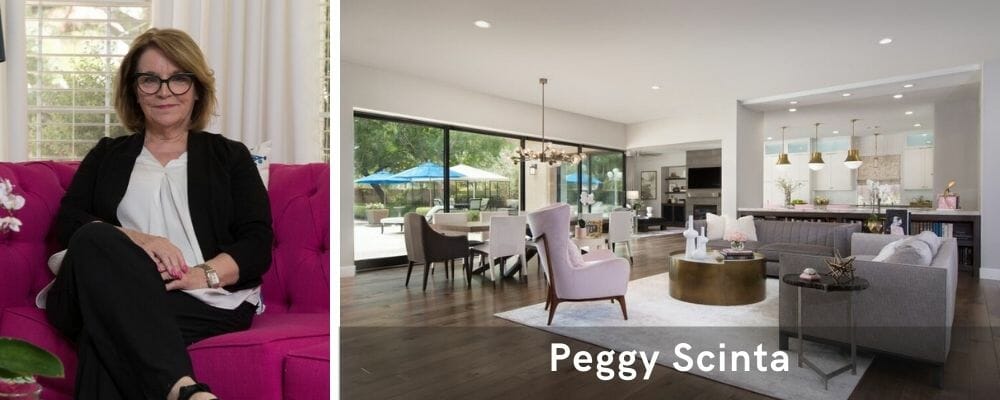 Peggy's passion for design surfaced as a young girl when she would be fascinated by her shiny upholstered bed and a house full of artworks. These early influences shaped her extremely ultra-modern and luxurious design style. In other words, she designs modern spaces with an extremely high glamour quotient. She loves designing opulent vacation homes and top-notch restaurants. As a result, she is one of the most celebrated Houzz interior designers in Las Vegas.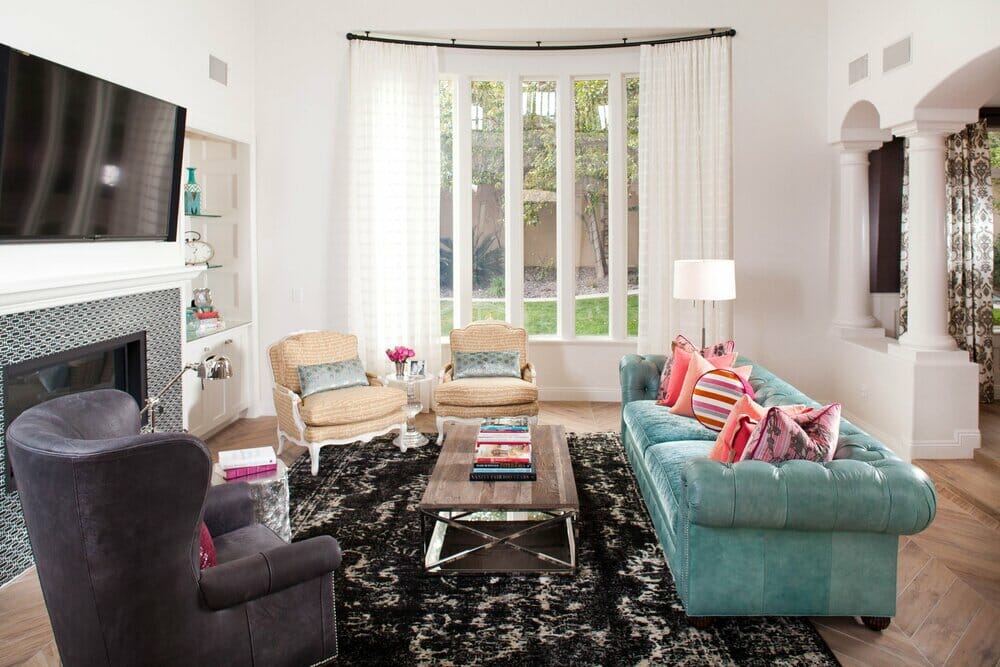 WHAT WE LOVE: Sassy spaces that are filled with quirky elements.
Jill Thomson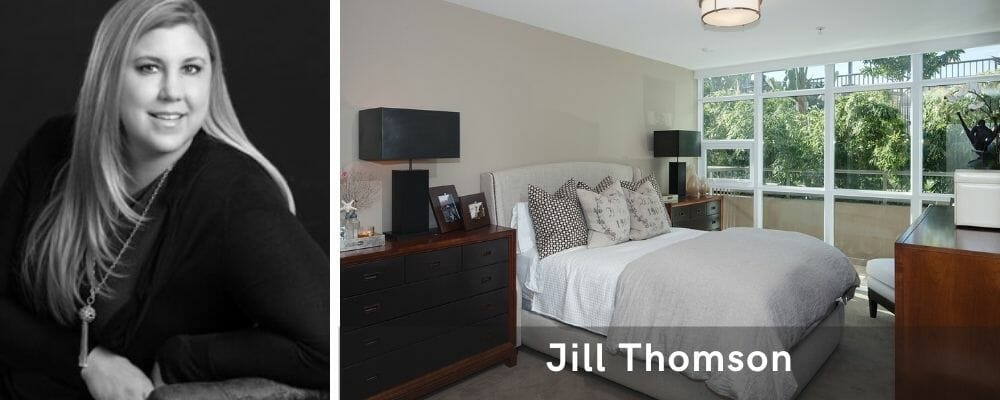 Jill's design journey started as a young girl who would design her new bedroom every time her parents moved houses. As a result, her notion of design focused on creating comfortable spaces. She believes a home is made with collected items and not by trendy home accessories. Therefore, she designs homes for clients that have a true sense of belonging. All her projects have a common design trajectory solely based on the client's needs. Her designs are a subtle mix of traditional and modern. In the end, these homes have a timeless feel to them which makes Jill a top interior decorator in Las Vegas.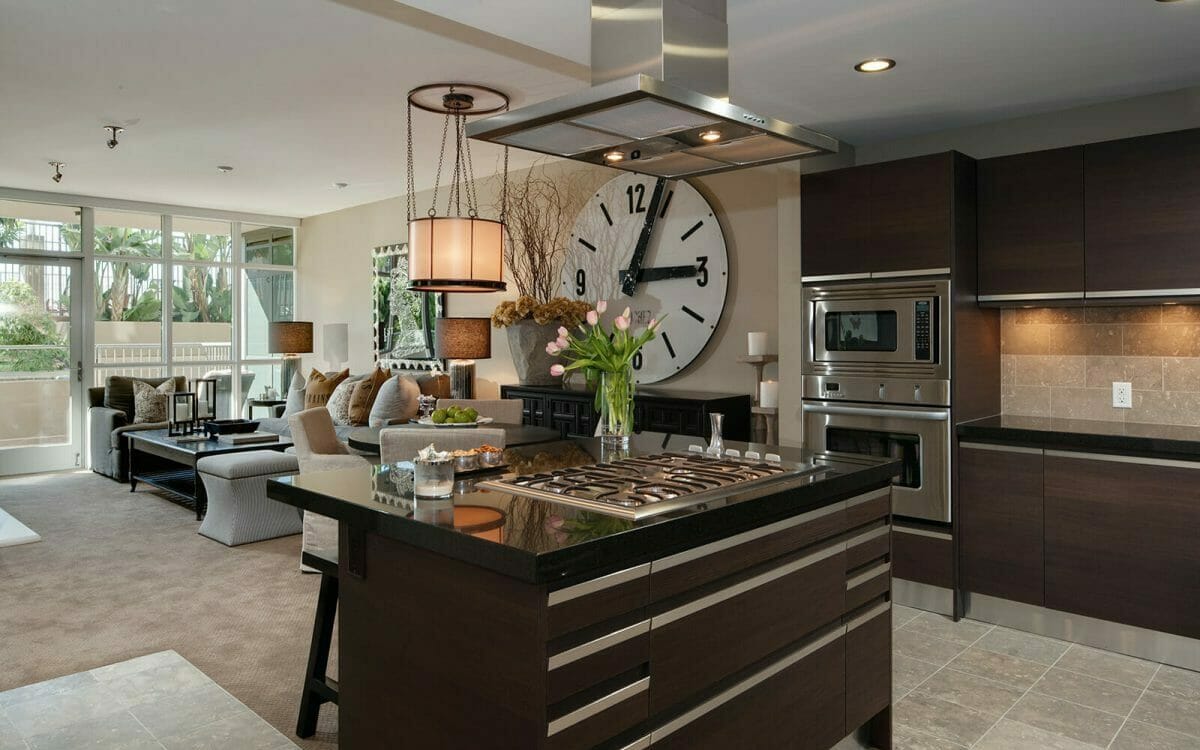 WHAT WE LOVE: Simple spaces created by strong materials and finishes.

Fabiola Avelino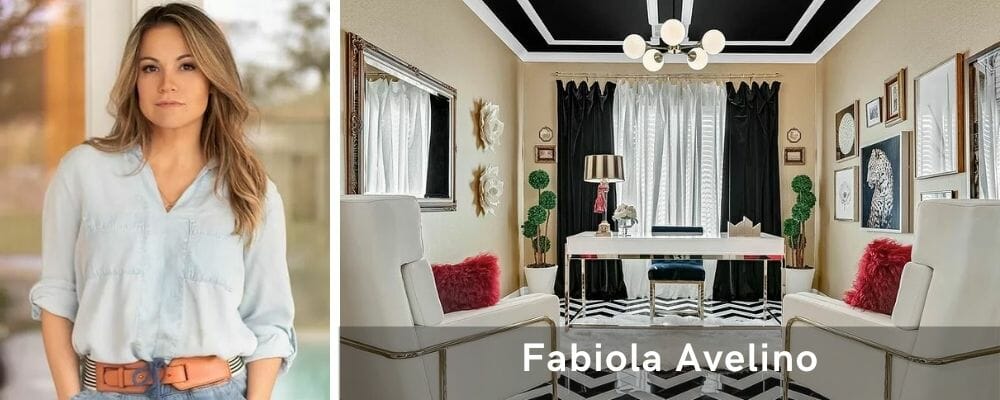 For Fabiola, interior design is a form of expression. Her signature style is upmarket and super stylish. As a result, her portfolio includes all high-end residential and hospitality projects. This makes her the one of the most stylish interior decorators in Las Vegas and the entire country. As a frequent traveler, she likes to take a different approach to design. From bold colors to statement accessories, Fabiola loves to incorporate unimaginable pieces in her designs.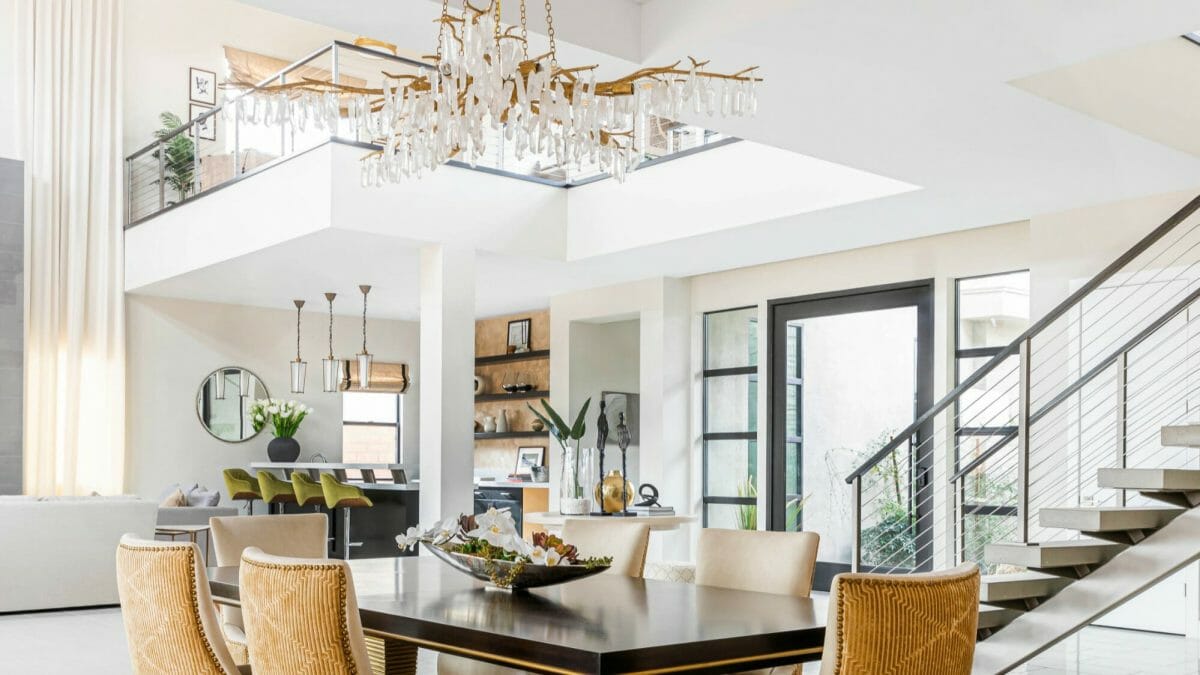 WHAT WE LOVE: Daring and daunting design elements that make all her designs quirky!
Elise Kotelnikova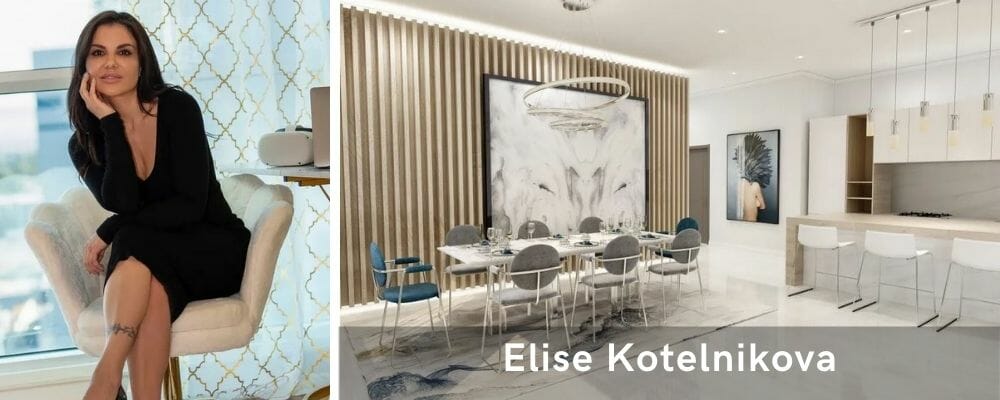 The Luxe Interior is all about creating spaces that are bold and beautiful. Elise, the owner and principal designer of the firm has curated some of the most spectacular spaces in this desert city. Her style is elegant with a refined simplicity. In addition, she consciously designs spaces for her client that portray their personality. She is truly a talented and creative interior decorator in Las Vegas not to be overlooked.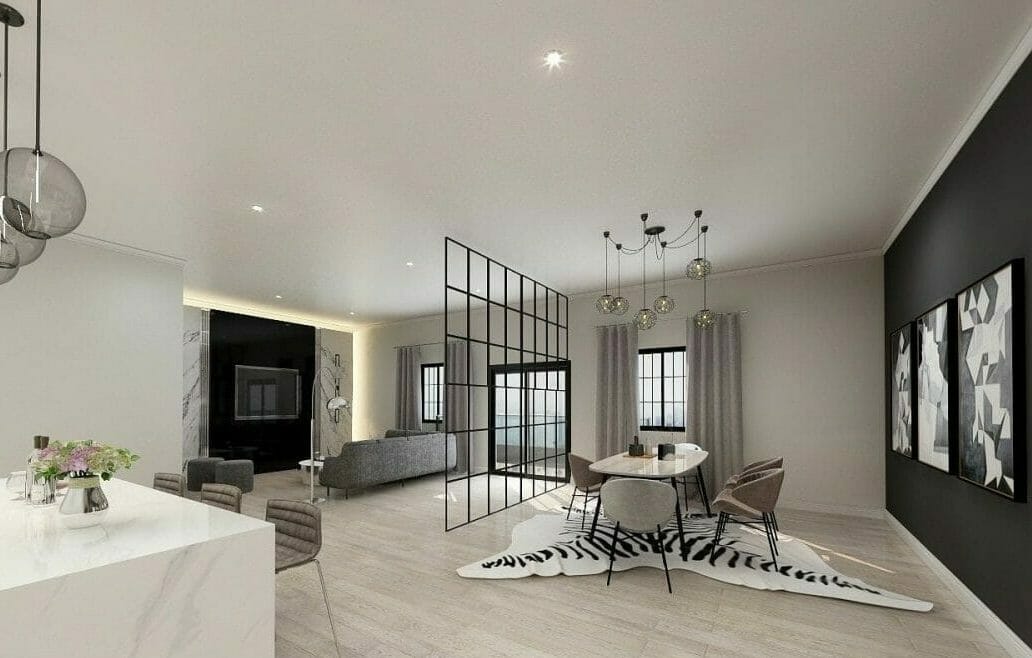 WHAT WE LOVE: Extravagantly designed interiors that ooze luxury.
Victoria Tik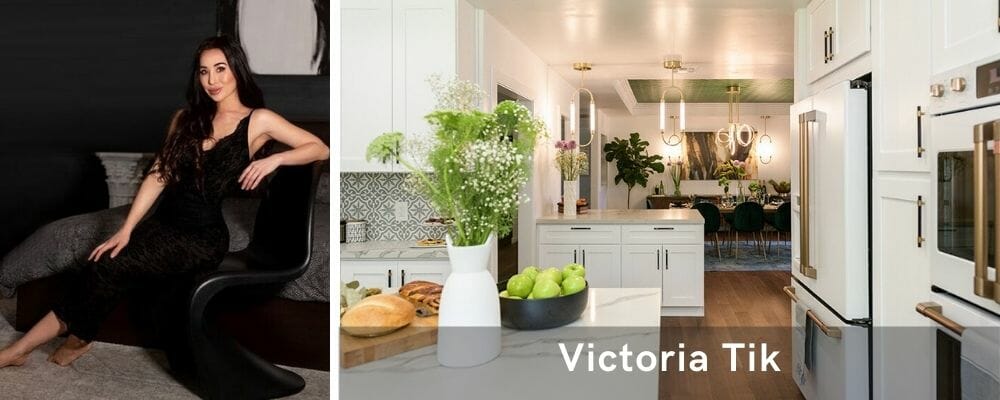 Aesthetik Design, founded by Victoria Tik is one of the leading interior design firms in Las Vegas known for creating spectacular spaces. She likes to introduce unexpected elements and accessories. As a result, her designs are minimal but with a hint of glam. This simplistic design mantra has helped Victoria in gaining trust among her clients. Moreover, her portfolio includes some big shots like Property Brothers, TODAY show, The Mandarin Oriental and so on.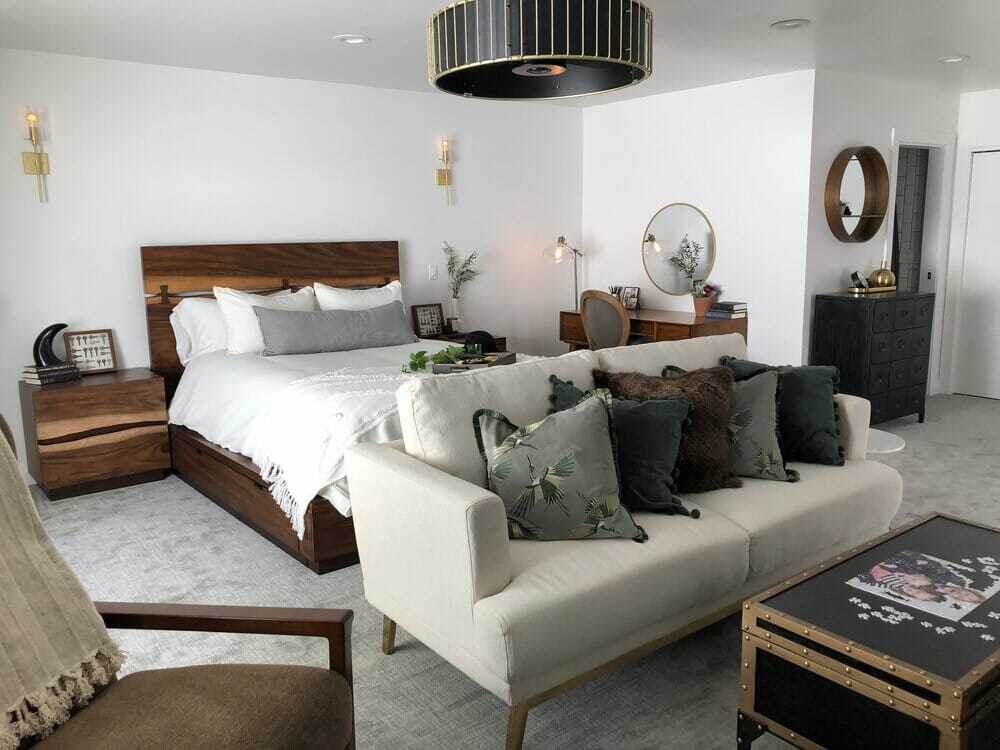 WHAT WE LOVE: Courageous yet comfortable spaces that are unique in every sense.
Kristie Schneider 
Kristie, the owner and lead designer of Reveal Interior Design has an impeccable notion of aesthetics. Together with her team, she designs homes for her clients that are happy and calming. In addition, her team focuses on perfecting the detailed drawings and plans so the whole process of execution becomes stress-free. Her style is an exquisite blend of modern materials with traditional accents. As a result, Kristie is among the top-rated Houzz interior designer in Las Vegas.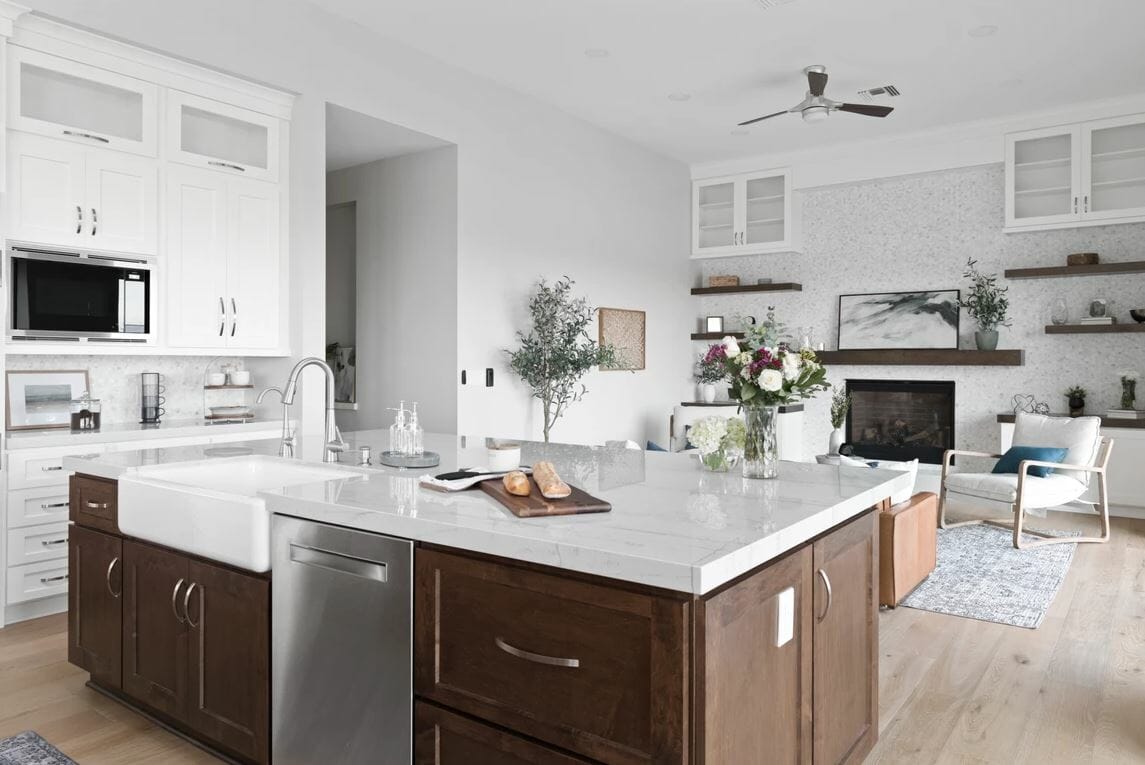 WHAT WE LOVE: A harmonious mix of colors and materials that bring life to the interiors.
Sue Conboy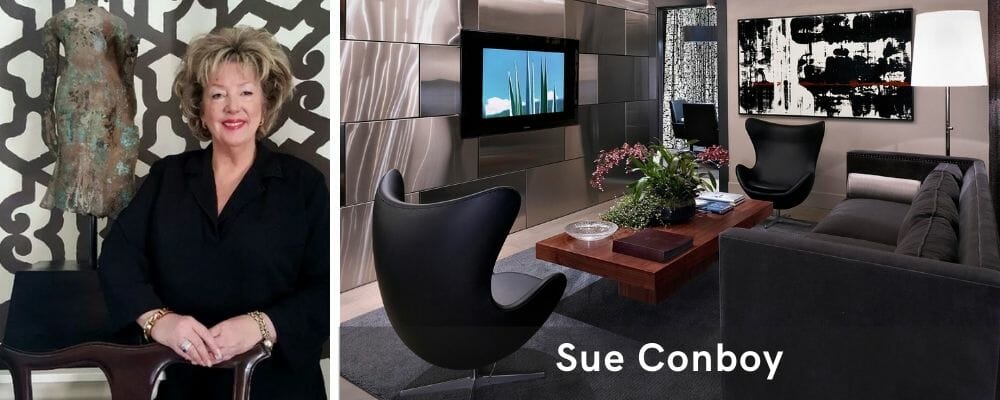 Statement of Style Home has changed the face of interior design in Las Vegas.
Together with her team, Sue designs outstanding residential and commercial spaces spread across the country
. Modern furnishings and finishes dominate her design style
.
In addition
, she likes to incorporate heavy materials like stone and marble.
However
, the smart use of upholstery and soft furnishings balance those pieces and make the décor warm and welcoming.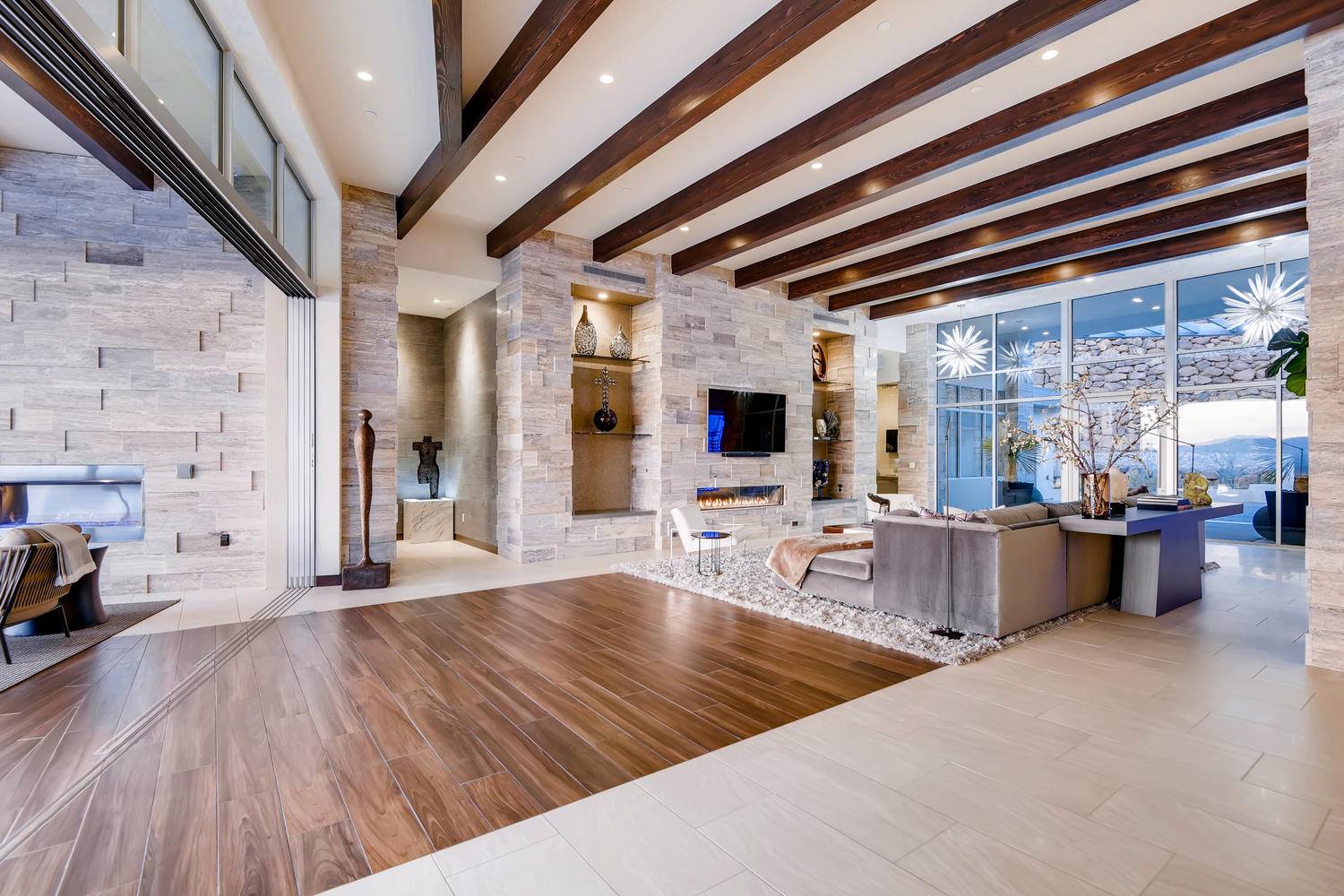 WHAT WE LOVE: Such aesthetic spaces at an affordable budget are a total win-win!
Laura Fullow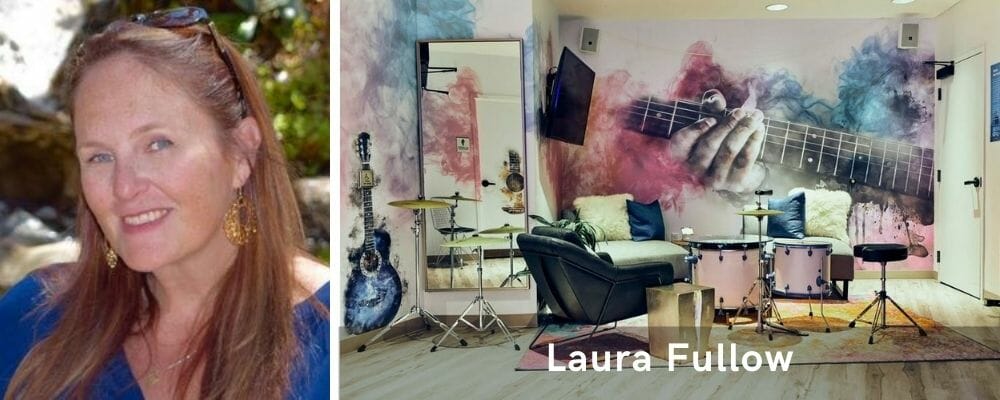 For Laura, a home should be the perfect blend of shiny new pieces and antique memorable possessions. She designs spaces that connect with the routine and lifestyle of the clients. Moreover, Laura's main purpose is to design dream homes for the clients that are a perfect reflection of their true being. As a result, this holistic approach by Laura provides a different aspect to interior design in Las Vegas.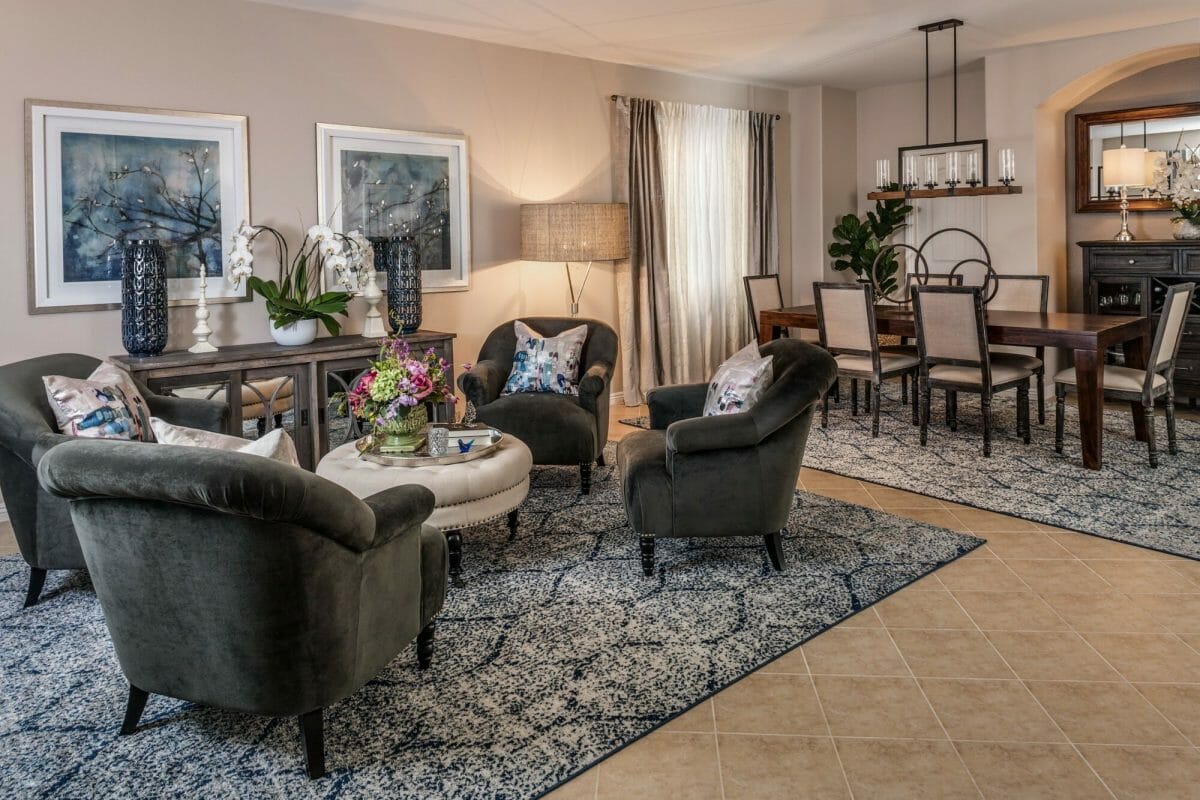 WHAT WE LOVE: Gorgeous traditional spaces that bring nostalgic vibes.
Hire One of the Top Las Vegas Interior Designers?
Feeling inspired to transform your home, but not sure which Las Vegas interior designer is right fit for you? Then, schedule your Free Interior Design Consultation for help finding the perfect match for you!

[Image : 1]