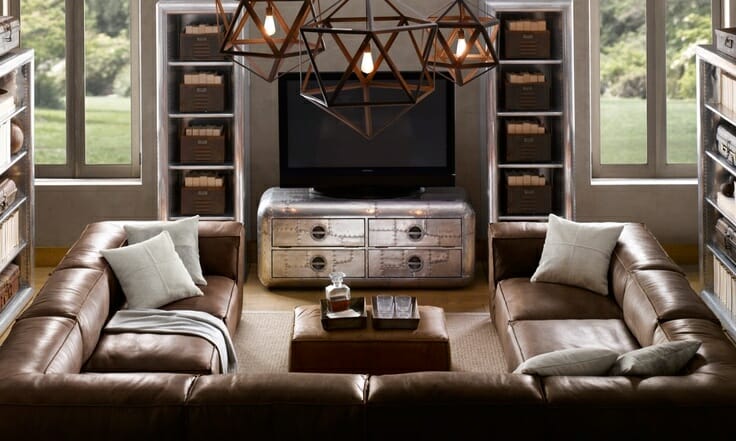 A man cave is a retreat, haven, a personal world inside four walls. This space should have everything that makes the user feel alive and relaxed. Anywhere from a small secret room housing favorite paraphenilia to a large hidden basement storing a collection of cars, the possibilities for designing a man cave are endless.
With an emphasis on masculine decor as a guide, we got the following tips from our experienced Decorilla designers, Roberto D. and Muhammad H., to help bring this space together.
Have a "Wow Effect" Piece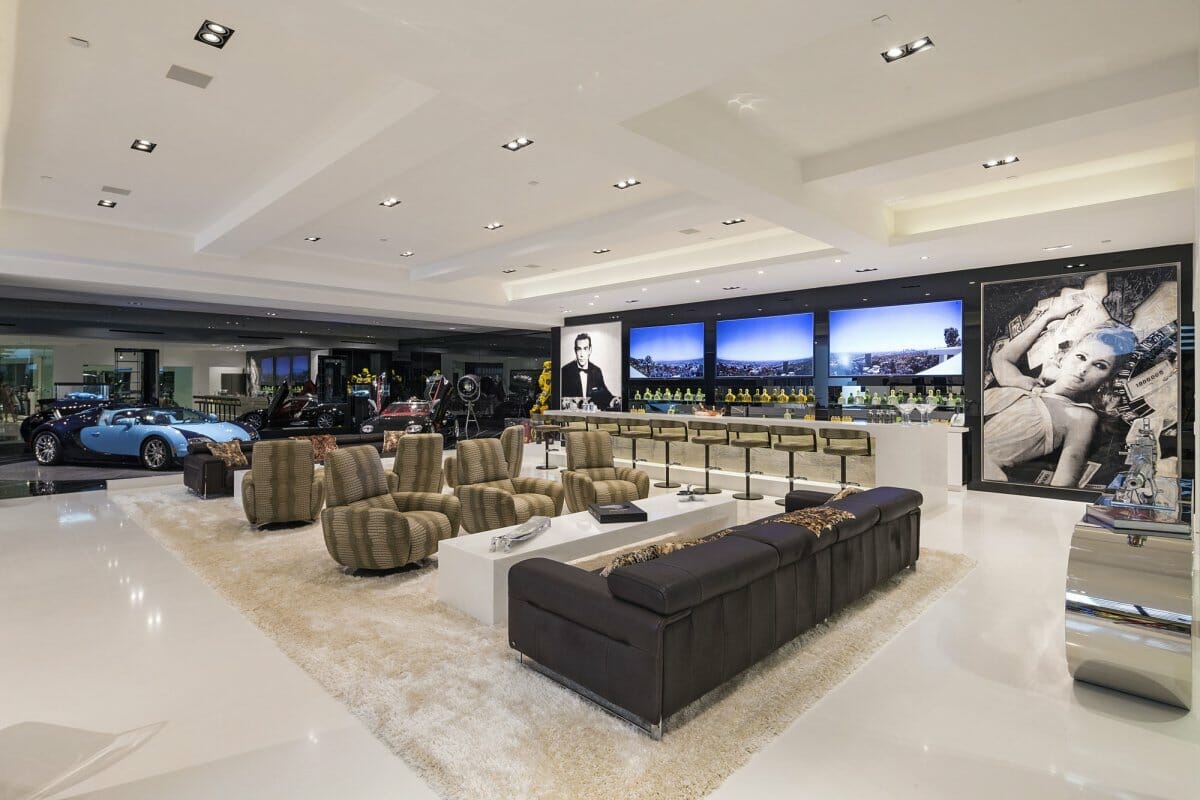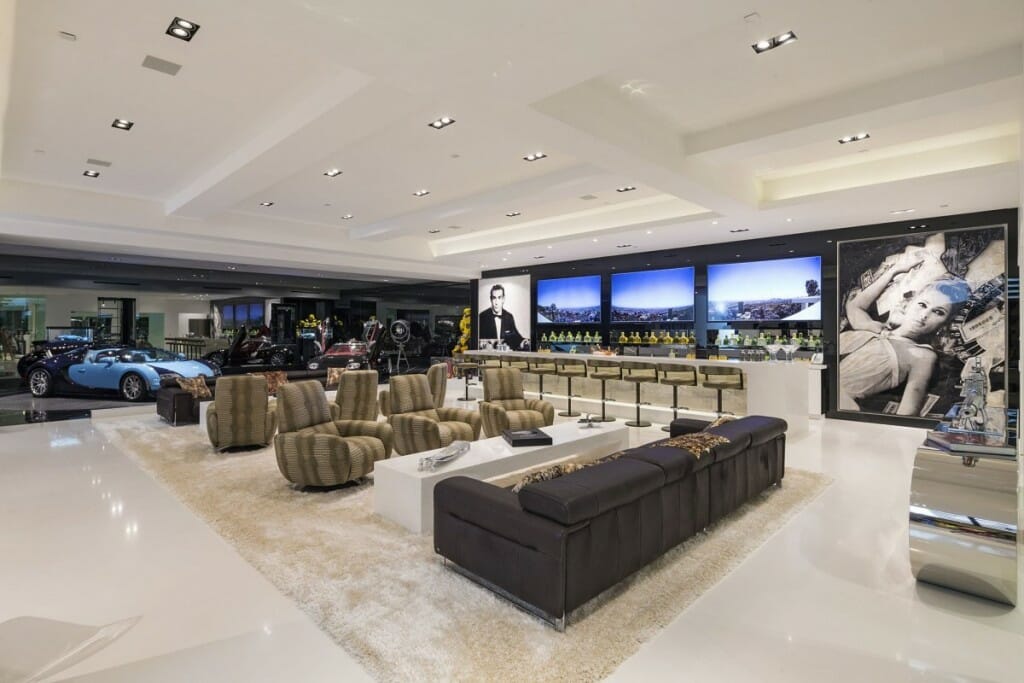 A perfect man cave should surprise guests at first sight, arouse envy of the male friends and inspire a warm inviting feeling for female guests. This can be in the form of wall to wall aquariums, a comfortable home theater, a collection of old books, or a wine cellar space to show off the best wines collected. Whatever the interest, take it and let the imagination run wild.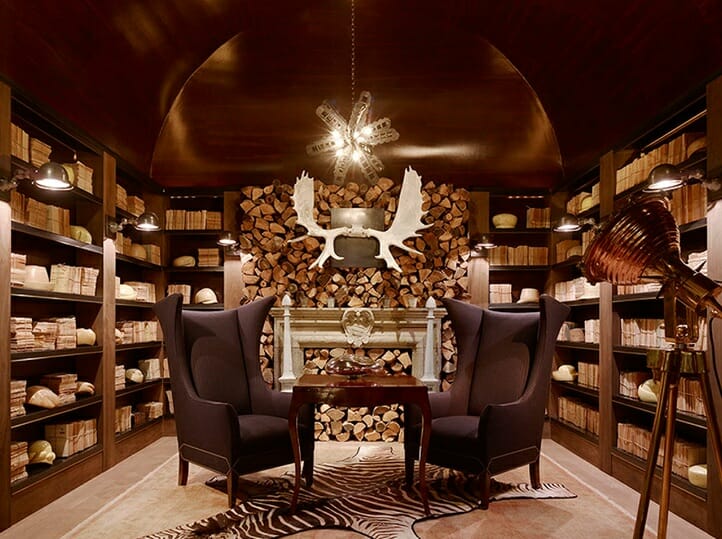 Be a "Material" Guy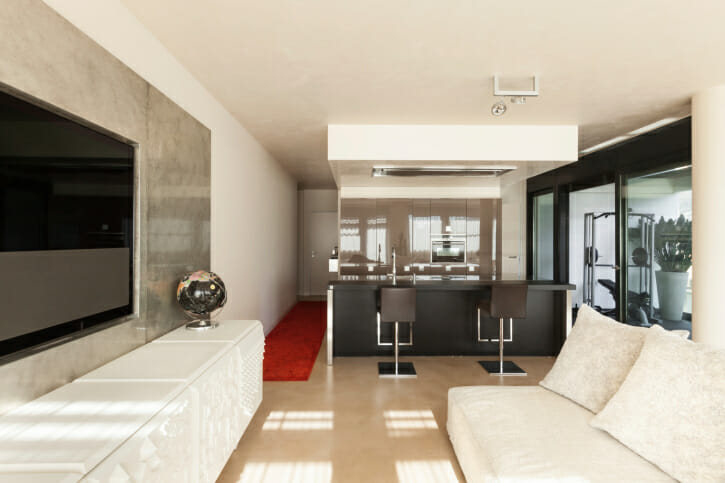 Making a deliberate decision on materials used, can add an identifying element to the owner of the man cave. A carpenter may consider using wood flooring or incorporate crafted shelving, while the stock-exchange manager may prefer big dimension ceramic tiles or lacquered surfaces.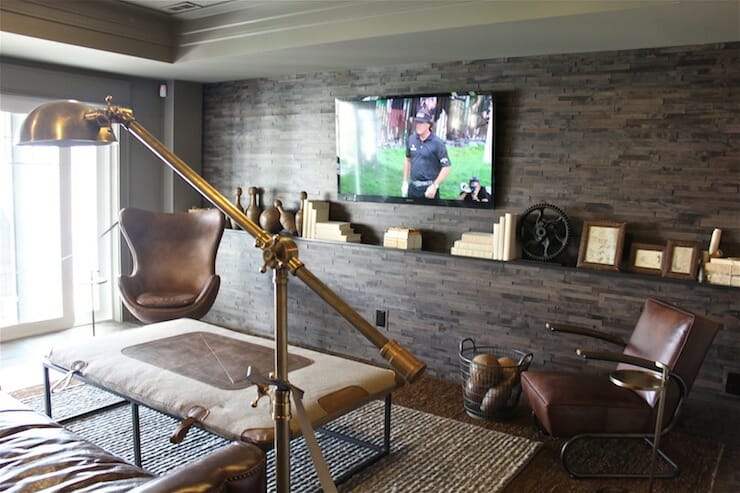 Finishes like brass, glass and leather are also staples of masculine decor that offer a sexy complexity to any man cave design.
Fixate on Lighting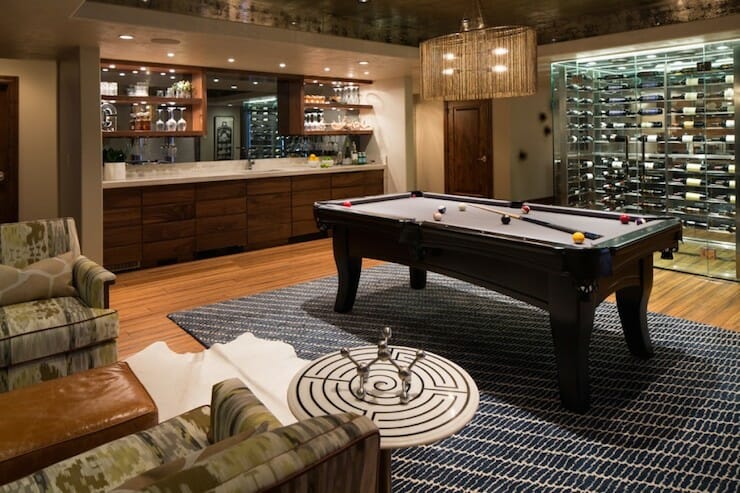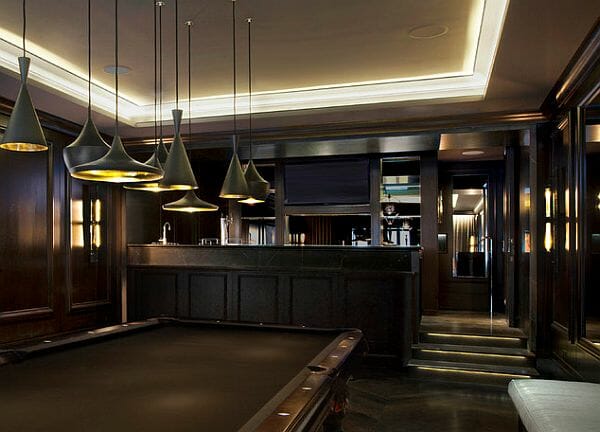 While functional, lighting is an easy way to use decor as a style statement piece.
Wanting a slick and sleek look to the man cave? This iron and brass floor lamp and mini glass pendant lamp (think above pool table) are hot modern options. If denim and rugged terrain are more the intention, a large aged brass chandelier is perfect for adding a rustic feel to the space.
Size Matters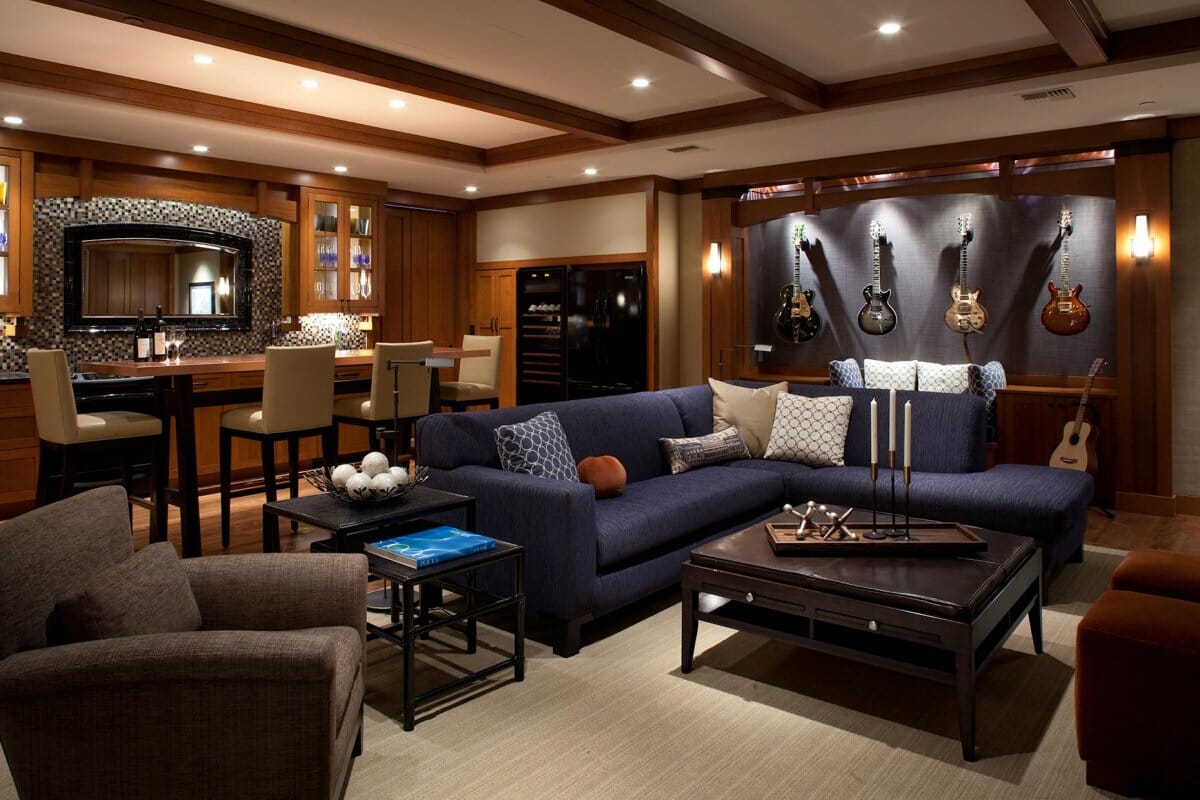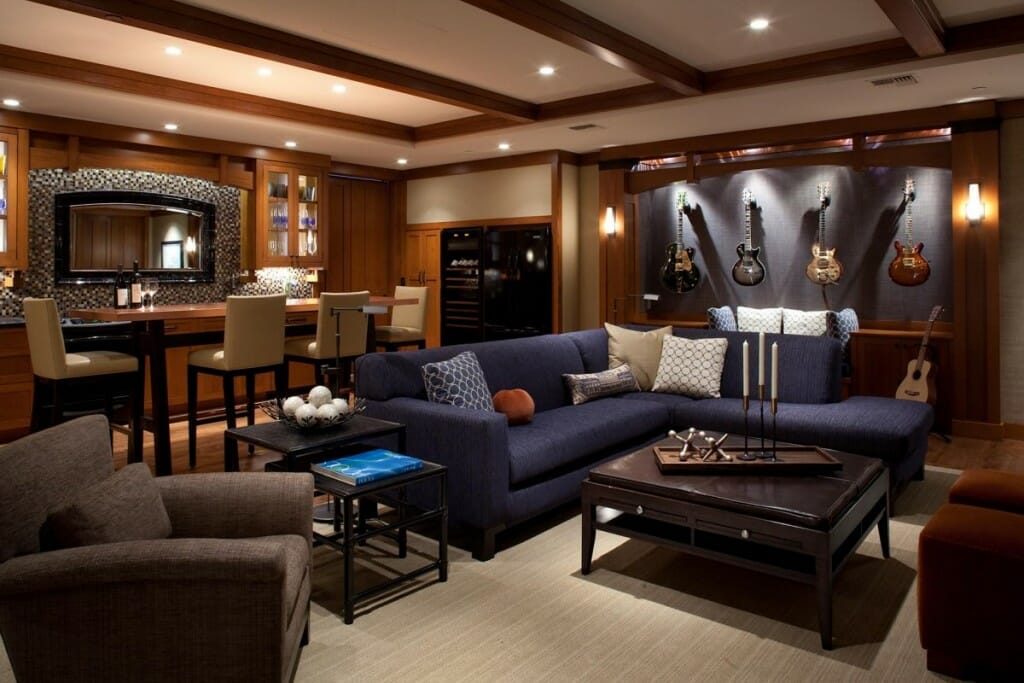 Or at least the appearance of it. A man cave does not have to be huge, but it certainly could seem like it. The right selection of pieces fitting the scale of the room and the placement of them is key in giving the impression of spaciousness. Having the guidance of a professional interior designer  can help with optimizing space in a stylish way.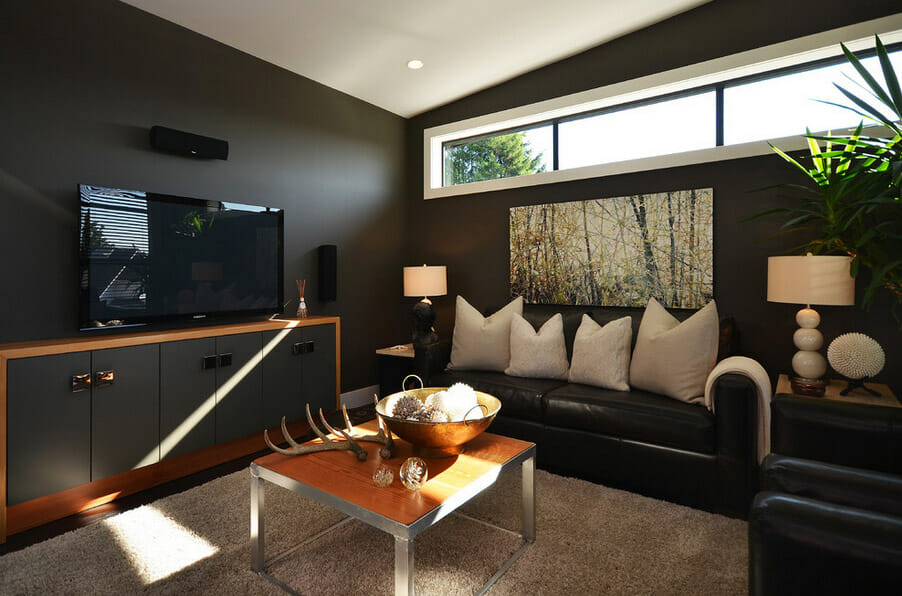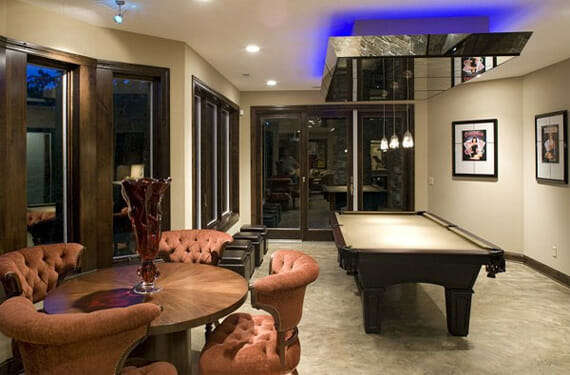 Go with the  "Less is More" Motto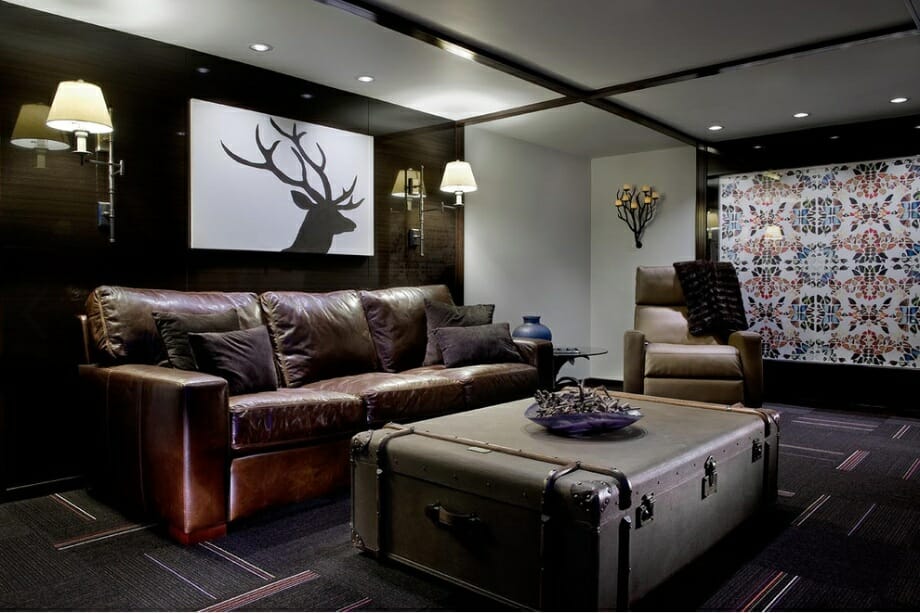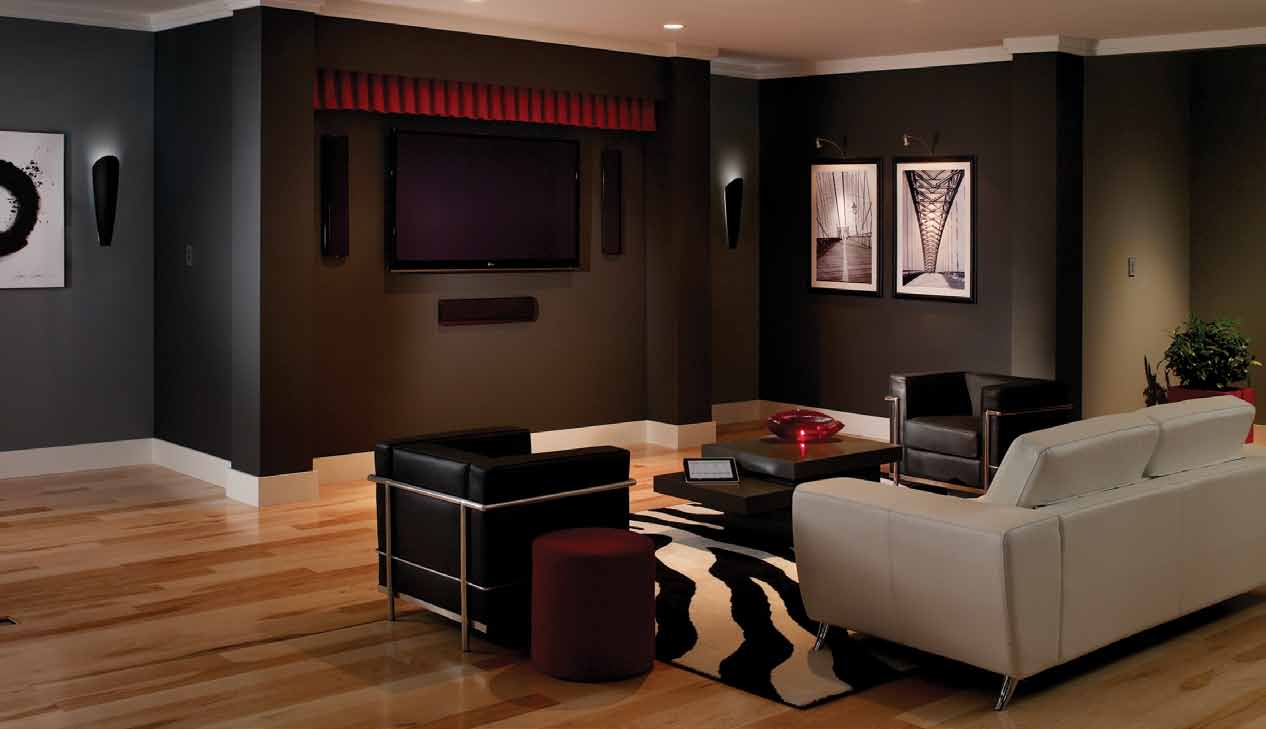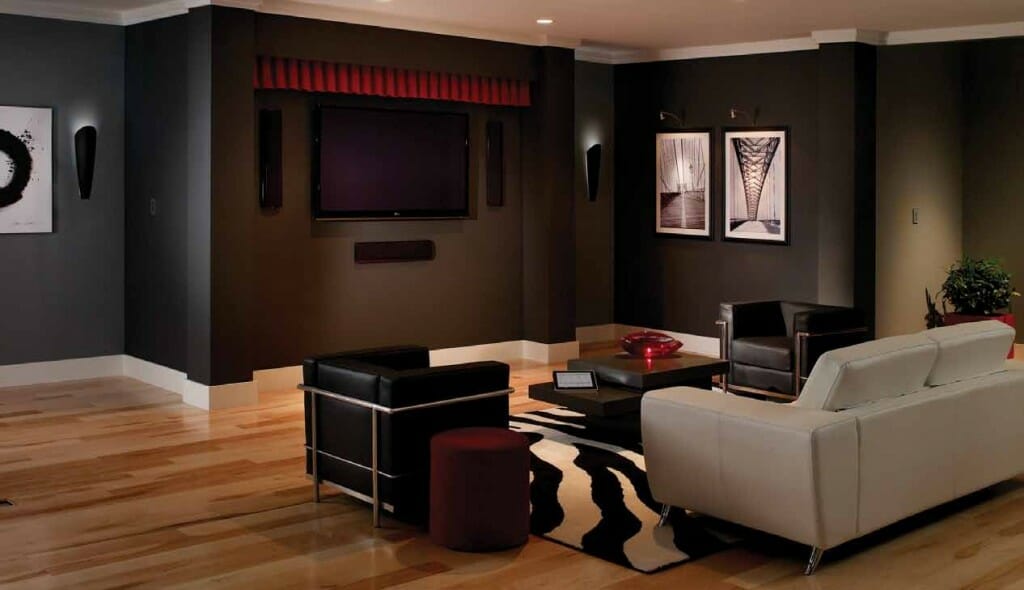 Avoid turning the man cave into a storage space with too many pieces. Having few but precious objects is the trick to command attention and create a comfortable ambiance. Unique pieces like old sculptures, rare paintings, a vintage flag are a few that can stand on their own and be great conversation starters.
Make Media Work for You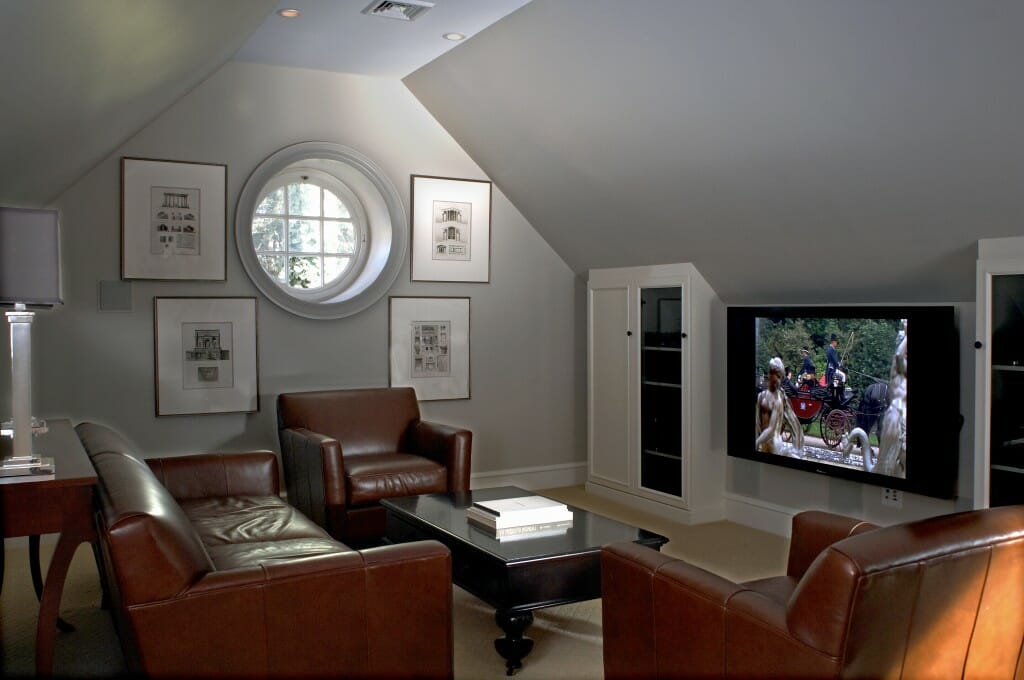 If having media is a must in the man cave, do not let visible wiring from TV, Xbox, detract from the overall design. Plan placement so cables can become more discreet in corners or hidden behind furniture. Use a cable covers or consider securing a power strip to the back of furniture to keep the strip out of view. If wires cannot be concealed, group them together with zip-ties, or hook-and-loop straps to contain them into one unit.
Everyone deserves a space to take reprieve from the demands of the day, an environment to create as their own. Start a man cave or other design today to get the space dreams are made of.
[image credit: 1, 2, 3, 4, 5, 6, 7, 8, 9, 10, 11, 12, 13]
Written by Decorilla designers, Christine M., Muhammad, & Roberto D.