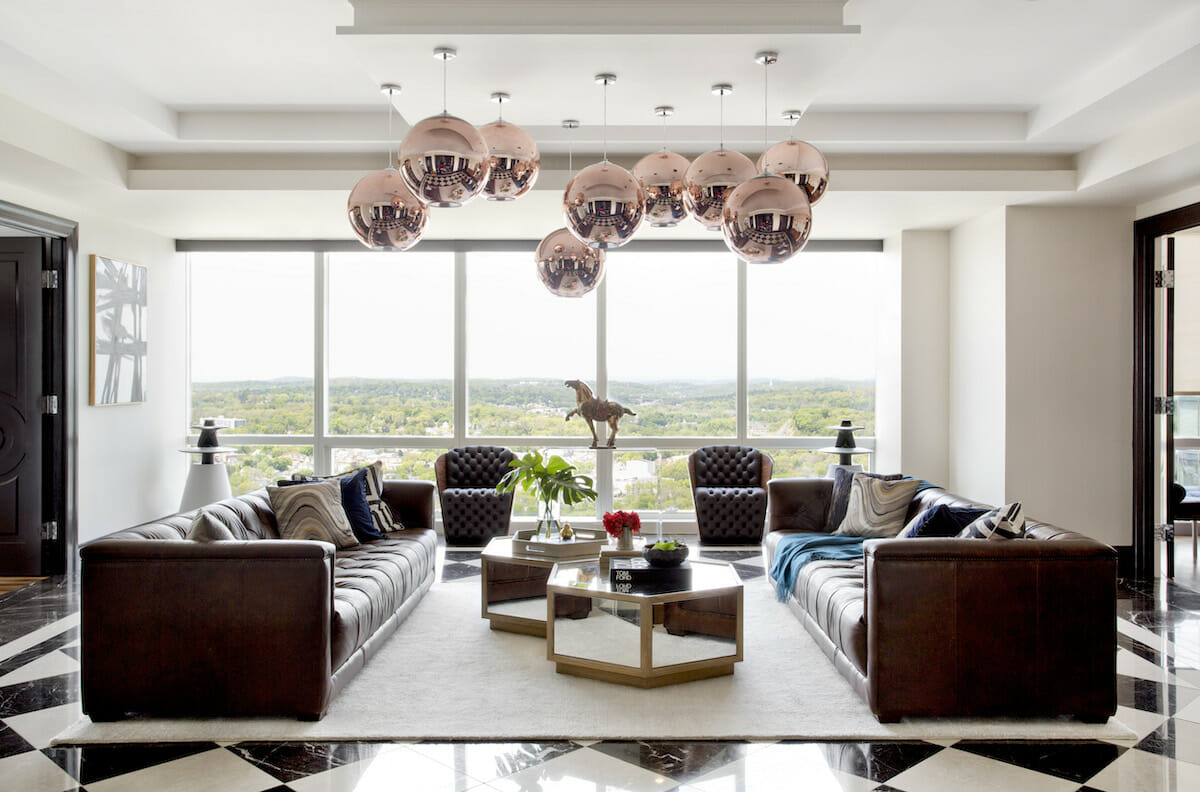 Did you know that there's an abundance of interior designers in Westport, CT? This small town hosts some of the best designers in the country, truly passionate about creating beautiful spaces for their clients. They strive to turn every house into a home where you can relax, unwind, and be yourself. So, if you're looking for some creative inspiration, check out who made our list of top 10 Westport interior designers and decorators!
Westport CT Interior Design
If you desire a chic place to call home, look no further than Westport, Connecticut. From cozy cottages to stunning mansions, there's something for everyone—but that's not all. This town also boasts some of the best luxury interior design examples around, and it's easy to see why. Traditional or modern, classy or quirky, Westport CT interior design sets new creative limits to look after.
Looking for top-rated interior designers near you? Then, get started with the best local designers with our Limited-Time Westport Interior Design Deal!
Best Interior Designers in Westport CT
If you're ready to take your home decor up a notch, meet the top interior designers in Westport, CT! These professionals boast a genuine passion for creating beautiful spaces that reflect their clients' personalities and style preferences. 
Christine Stucker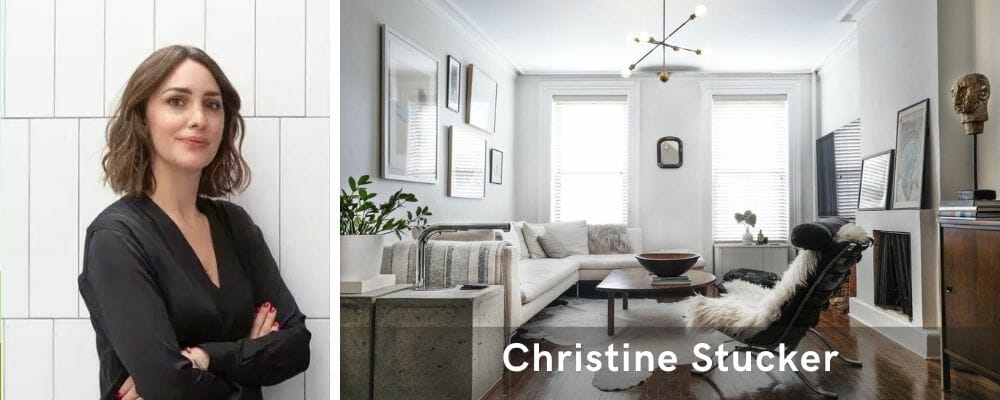 Christine Stucker is an award-winning Westport interior designer featured in numerous relevant publications, including Elle Decor, Dwell, and Architectural Digest. She is also the co-owner of Stewart-Schäfer, a renowned multidisciplinary design studio. With over 20 years of experience working on both commercial and residential projects, Christine boasts a worthwhile portfolio. Her flawless residential executions include everything from chic city apartments to exquisite country homes.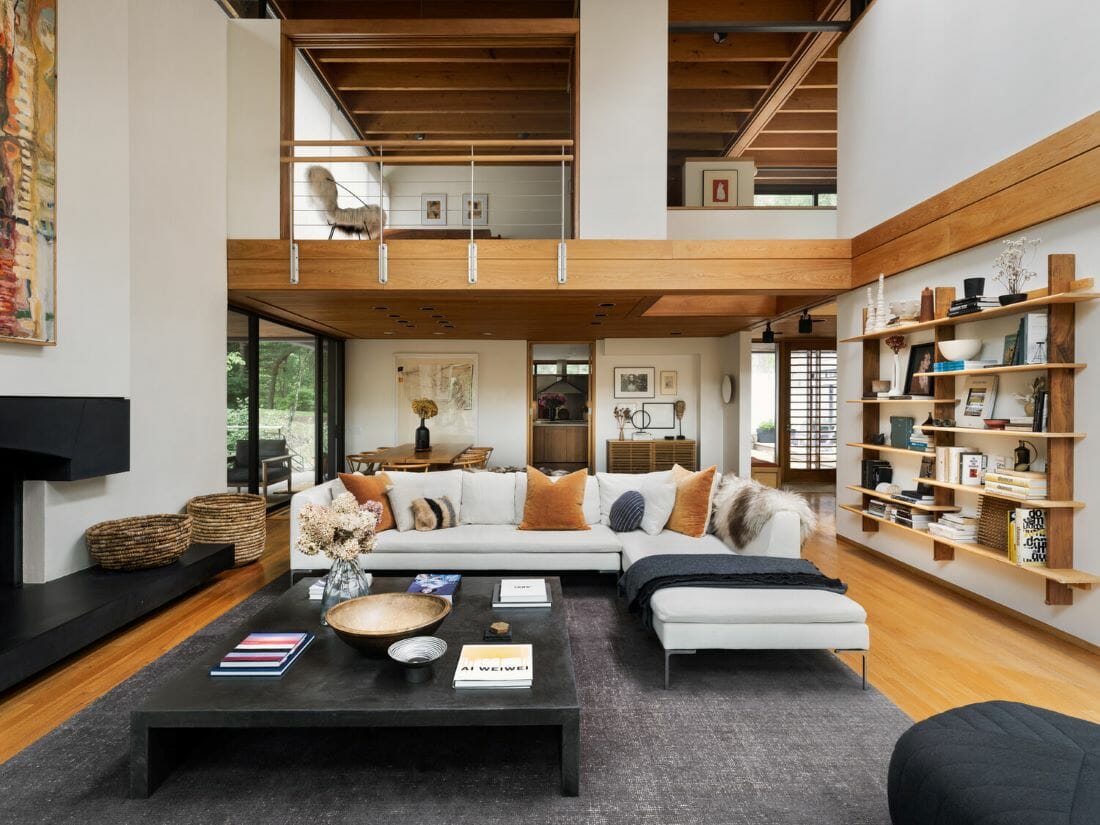 WHAT WE LOVE: Balanced aesthetics, blending function with luxury and timelessness.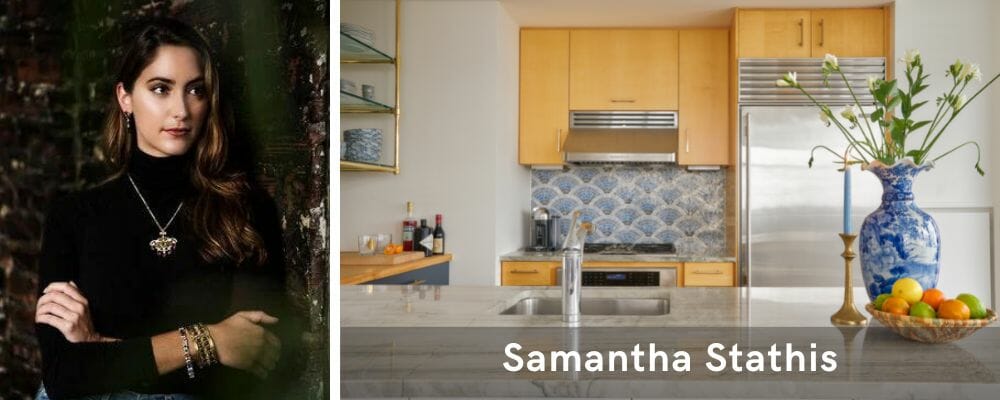 Samantha Stathis is an experienced interior designer in Westport, CT, devoted to telling her clients' stories through their homes. She specializes in creating sophisticated and glamorous spaces, striving to turn each project into something truly unique. In addition, Samantha enjoys mixing old with the new and reviving traditional design with contemporary silhouettes. As a result, her designs showcase both her respect for the history of the space and high contemporary standards.  
With a keen eye for design stemming from her art history background, Samantha also possesses extensive curatorial experience. In return, it allows her to support her bespoke creations with unique pieces acquired from local craftsmen and artisans. She believes a beautiful environment filled with exquisite objects is a shortcut to feeling good. In Samantha's own words, beauty is all around us; we just need to find the right inspiration. 
WHAT WE LOVE: Samantha's creations are inherently luxurious but still able to evoke a cozy, homey feeling of comfort. Love her work? Then, start a project with Samantha today!
Caroline Kopp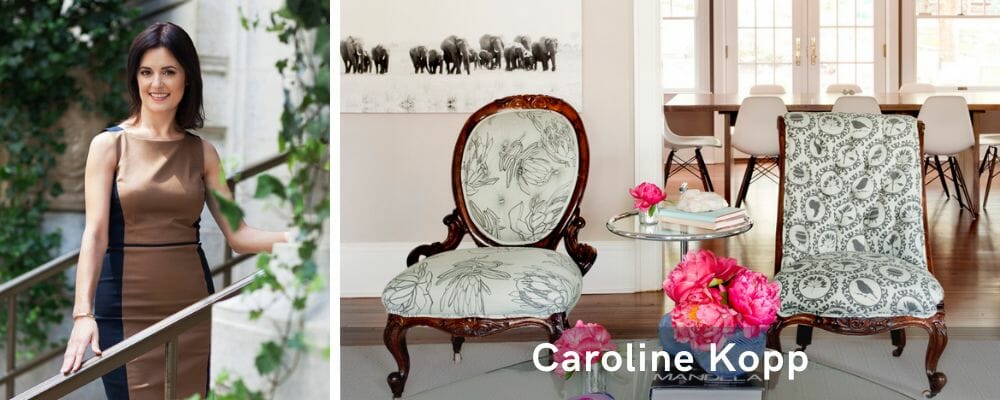 Caroline Kopp is a well-known name among the top Westport interior designers near you. Guided by creativity from a young age, Caroline acquired extensive education, including studying decorative arts at Sotheby's Institute of Art in London. Consequently, she developed a sophisticated eye for design and the highest standards of quality, both applied in custom homes recognized by numerous reputable publications. Caroline's portfolio includes both residential and commercial projects ranging from fancy city apartments to large estates.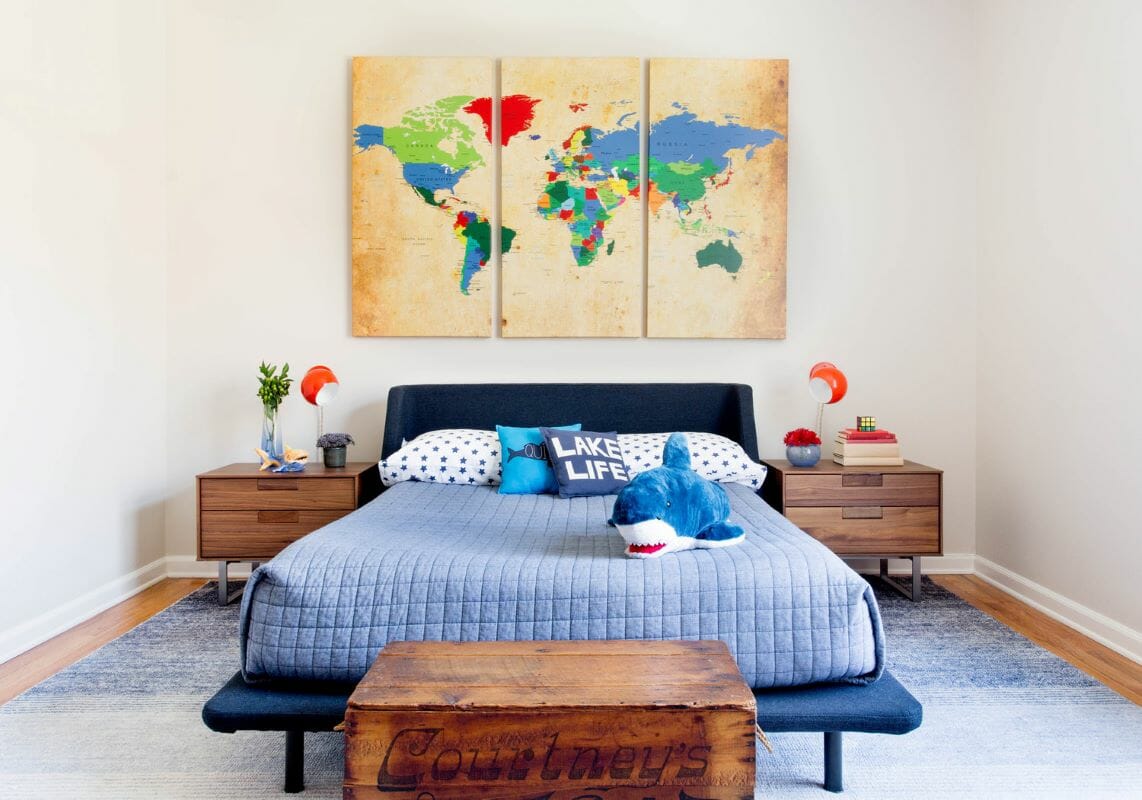 WHAT WE LOVE: Caroline's skillful blending of classic and modern elements, exuding a refined sense of style as a result.

Jonathan Gordon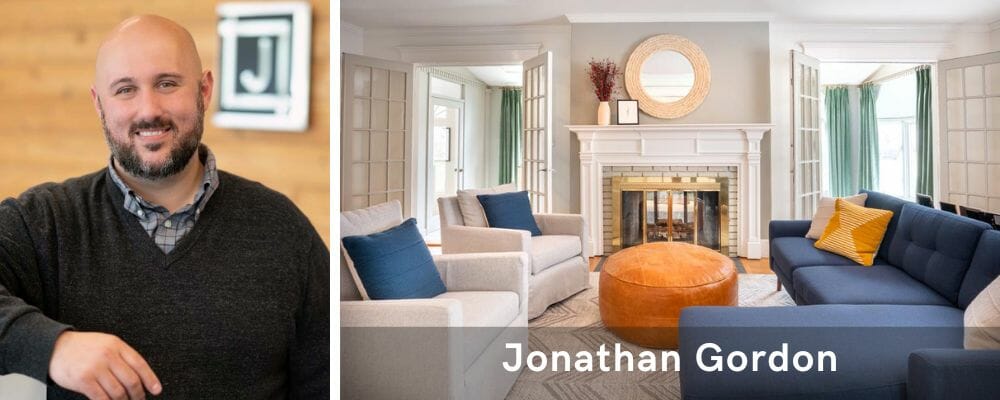 Jonathan Gordon is an experienced interior designer in Westport, CT. He has also worked on projects in Europe, Asia, and across the United States. As the founder of Design by the Jonathans, he's had a life-long interest in art and design. His creative vision guided him to acquire broad expertise, along with the ability to connect with his clients on the right level. Jonathan specializes in creating trendy, minimalist interiors distinguished by clean lines and streamlined forms.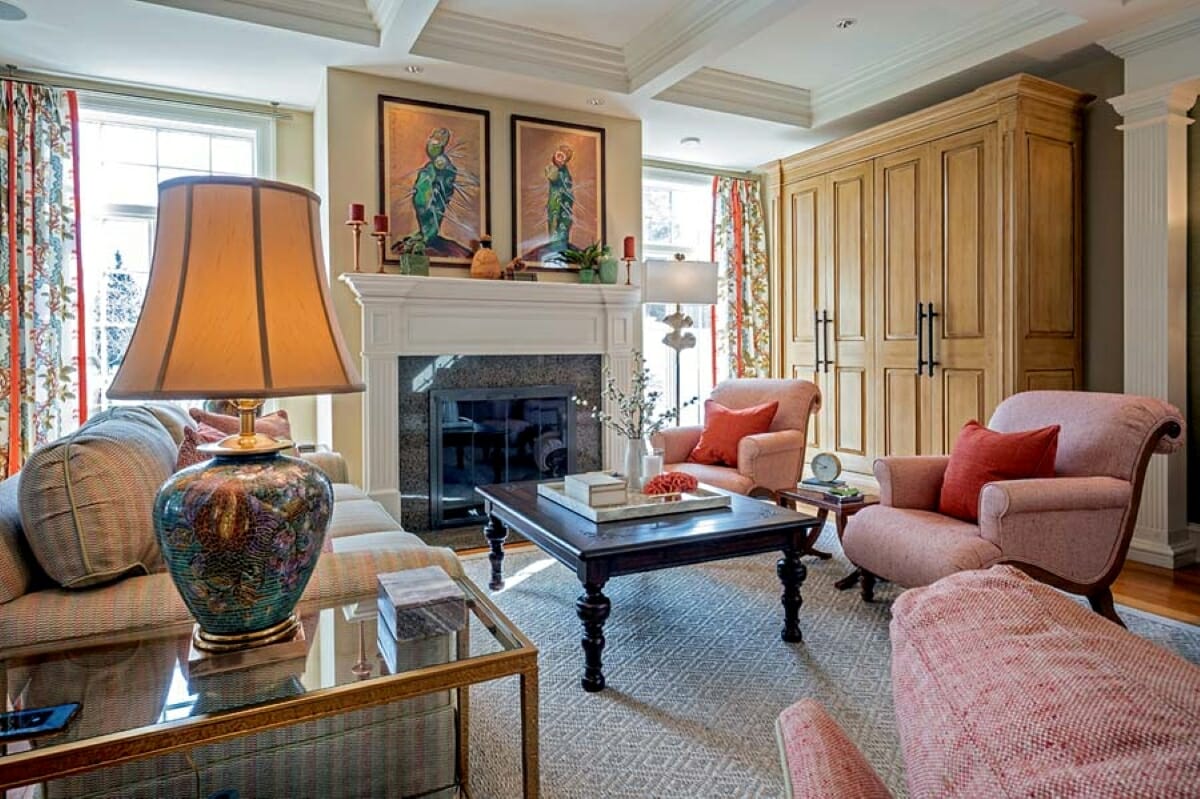 WHAT WE LOVE: Combinations of aesthetics and technology, bringing stunningly beautiful, functional spaces in return.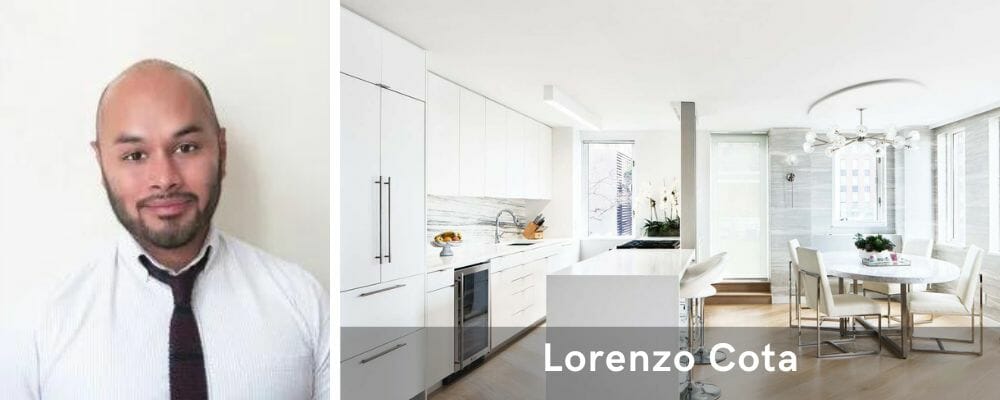 For Lorenzo Cota, the crucial part of any project is getting along with your clients. If a designer is able to create that connection successfully, then everything else will fall into place naturally. According to Lorenzo, inspiration for design projects comes in many forms, but one of the most important sources is actually right under our noses. It is a design philosophy that makes a notable part of every creative project he conducts. 
In the Westport, CT, interior design world, Lorenzo looks for the beauty in heritage architecture, natural elements, and artisanal workmanship. His own inspiration mainly stems from natural elements such as wood and stone. By incorporating them into his clients' visions, he creates warm, cozy spaces with an organic vibe, as a result.
WHAT WE LOVE: Stunning interior designs available at appealing flat-rate packages with added furniture discounts!
Merrin Jones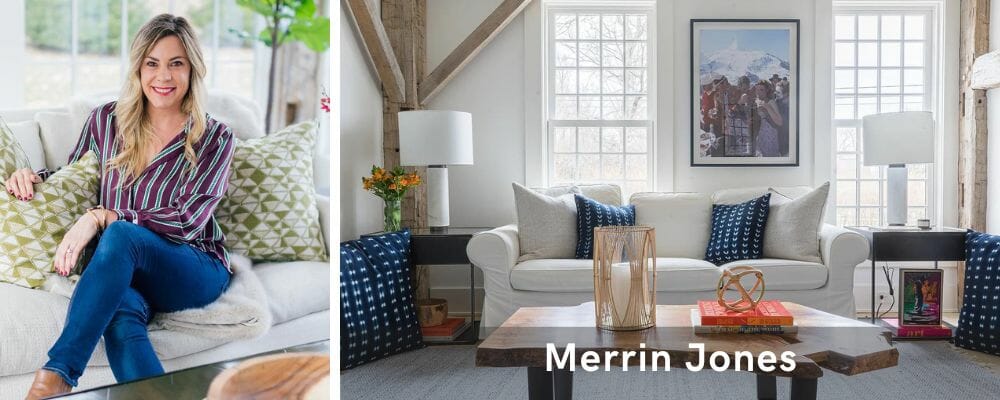 Merrin Jones is a seasoned designer with extensive experience. Her professional history began with designing clothes and furniture for global brands like Abercrombie & Fitch and Target Corporation. Merrin's portfolio also includes luxury residences in London and New York, where she worked prior to establishing her own firm. Today, as one of the famous interior designers in Westport, CT, she enriches its creative scene with sublime yet livable compositions.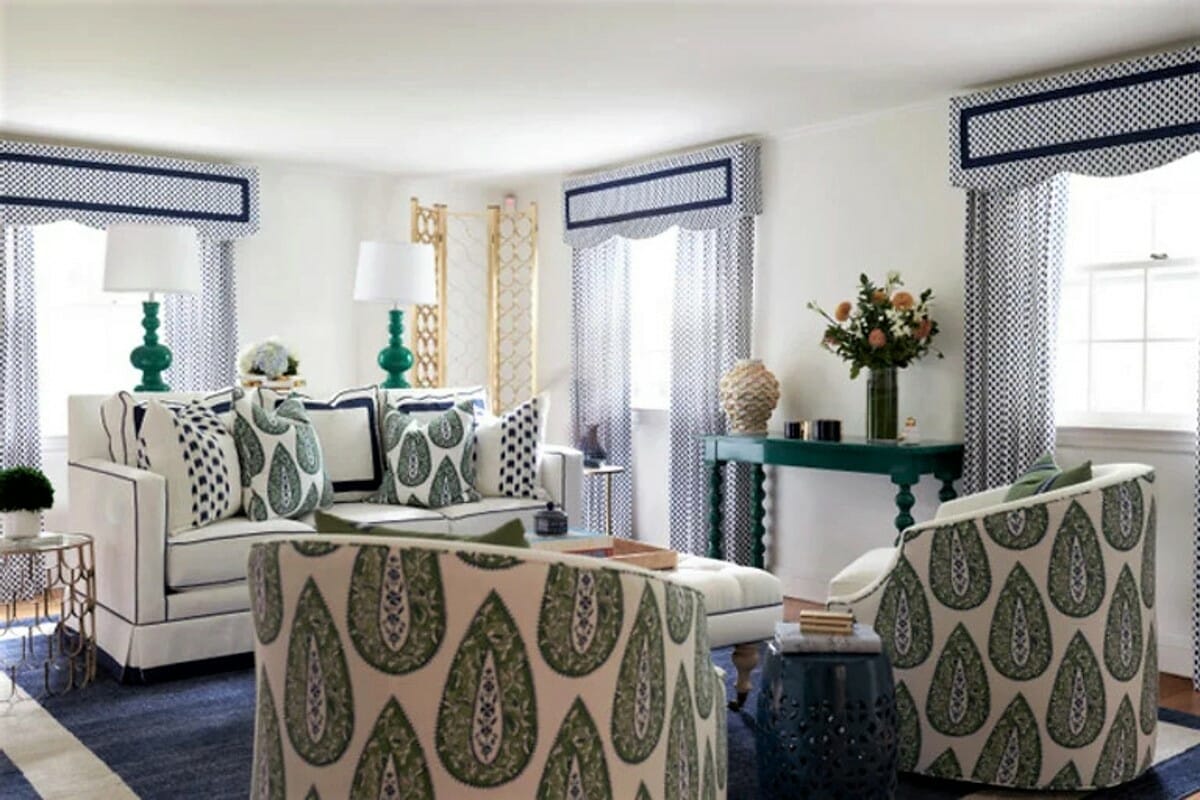 WHAT WE LOVE: Merrin's ability to identify and translate her clients' tastes and styles to their homes. 
Jan Hiltz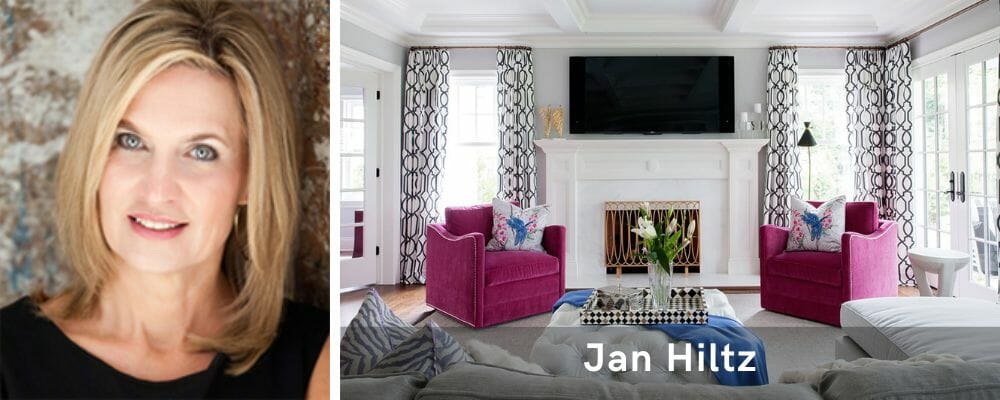 Jan Hiltz's projects range from spatial planning to decorating aesthetically pleasing spaces dedicated to cozy relaxation. As a result, her expertise lies in creating inviting spaces defined by warmth and comfort. Jan weaves vibrant palettes into functional arrangements, blending it all with refined taste and a sense of measure. Nevertheless, unexpected elements get included to produce genuinely stunning outcomes.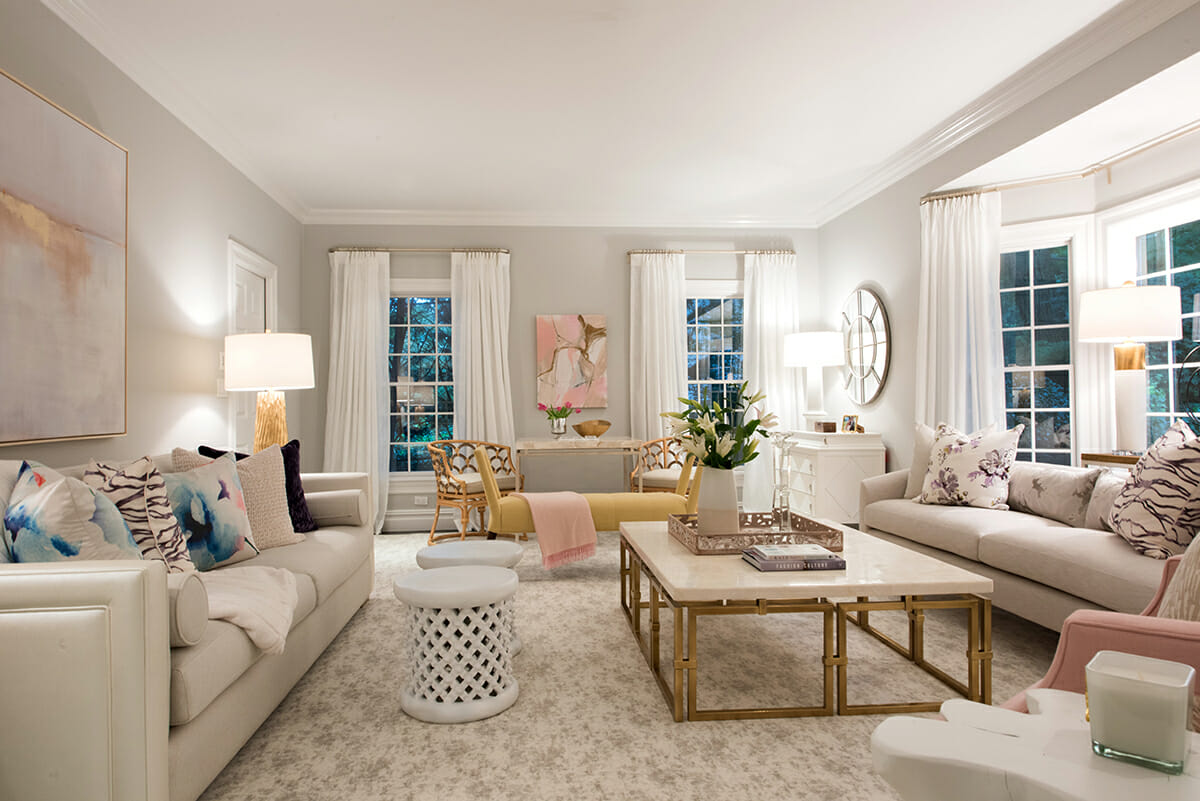 WHAT WE LOVE: A keen eye for color and pattern, as well as the ability to strike the right balance.
Shelley Morris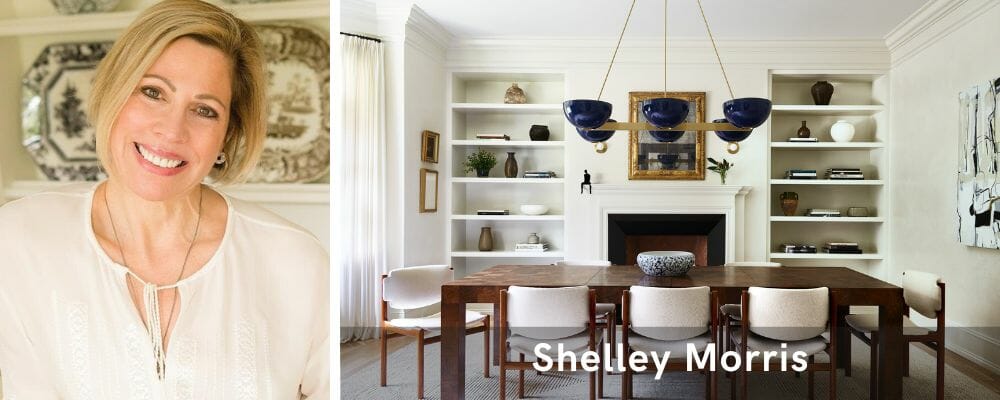 Shelley Morris certainly breathes some fresh air into the interior design of Westport. She successfully applies her talents to orchestrate various residential and commercial design projects. With an eye for detail and commitment to excellence, Shelley translates her clients' styles into engaging, but flawlessly functioning environments. Her portfolio includes colonial-inspired residences as well as modern apartments throughout the New York metropolitan area, New England, and California.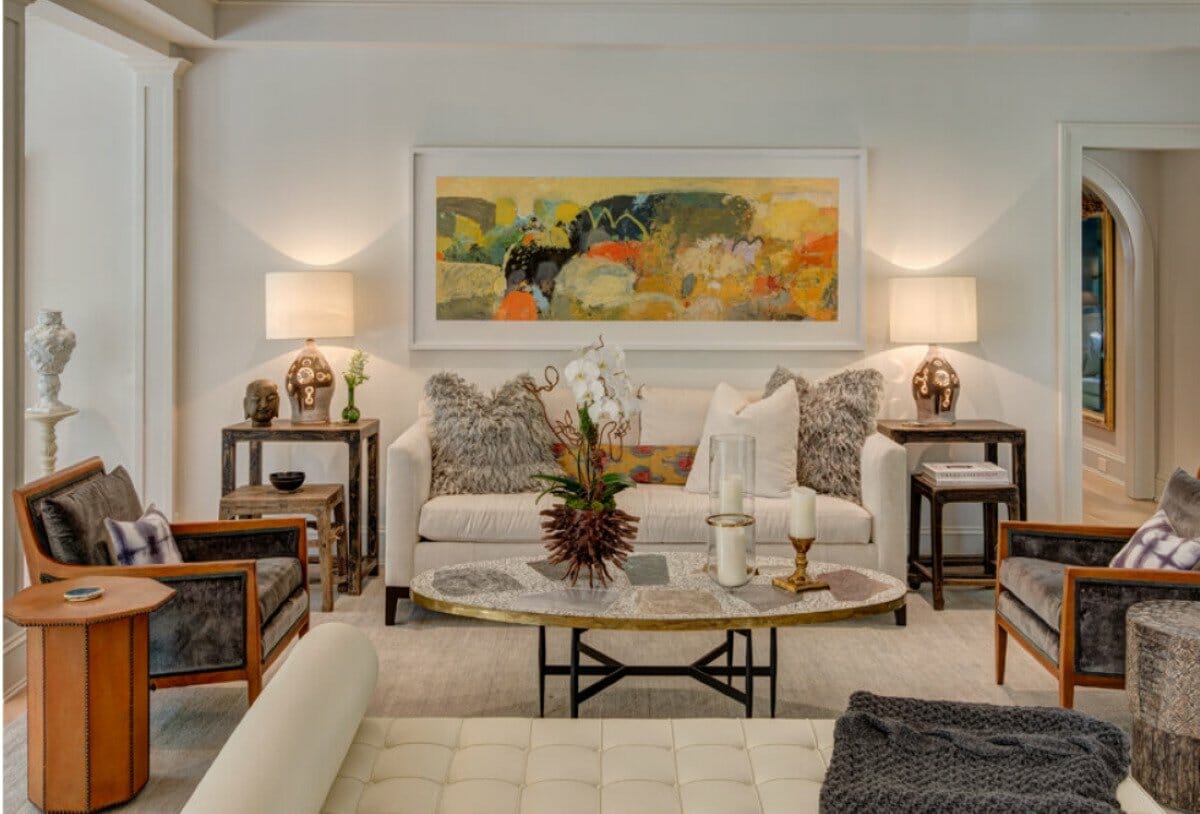 WHAT WE LOVE: Elegant spaces embellished with curated objects such as African tribal headdresses or 19th-century Majolica pieces.
Melissa Lindsay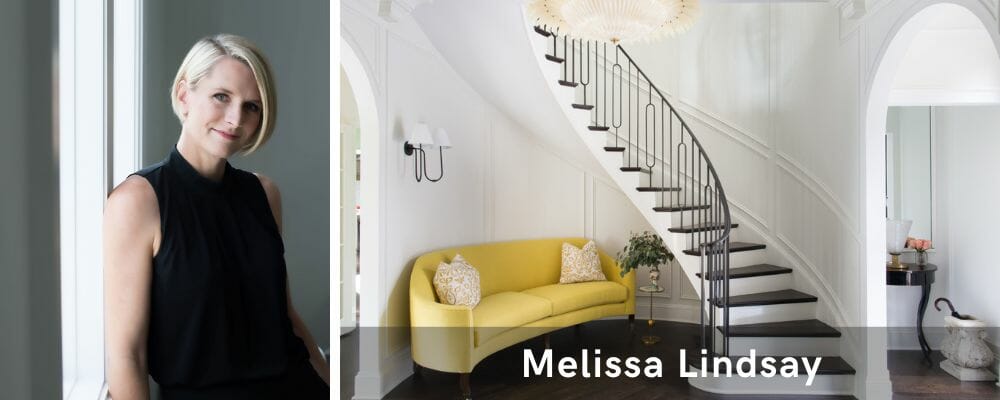 Melissa Lindsay is a seasoned interior design Westport professional with years of experience in luxury residential design. As a head of Pimlico Interiors, she proudly holds several design awards to attest to her talent. Her aesthetic is clean yet diverse—layered for distinct versatility, which is her creative stamp. In addition, Melissa strives to create her clients' homes as places to feel good and make genuine family memories.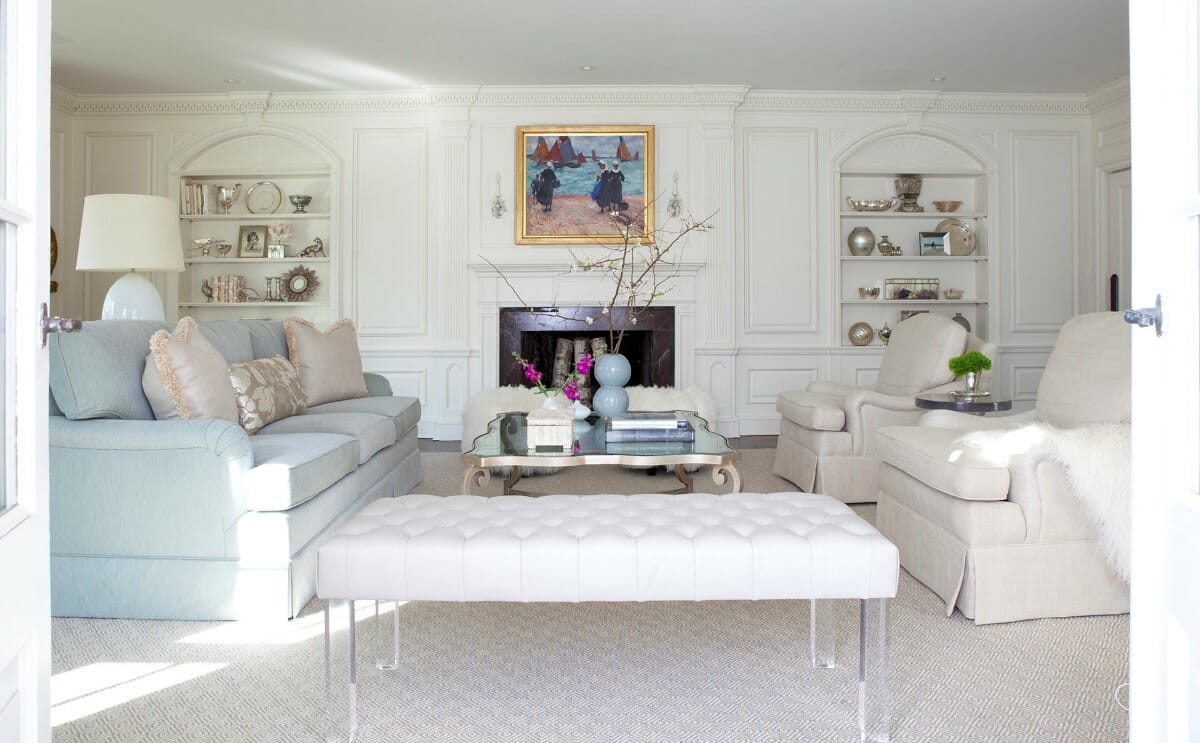 WHAT WE LOVE: Impactful design dedicated to conveying a timeless experience. 
Cheryl Willhite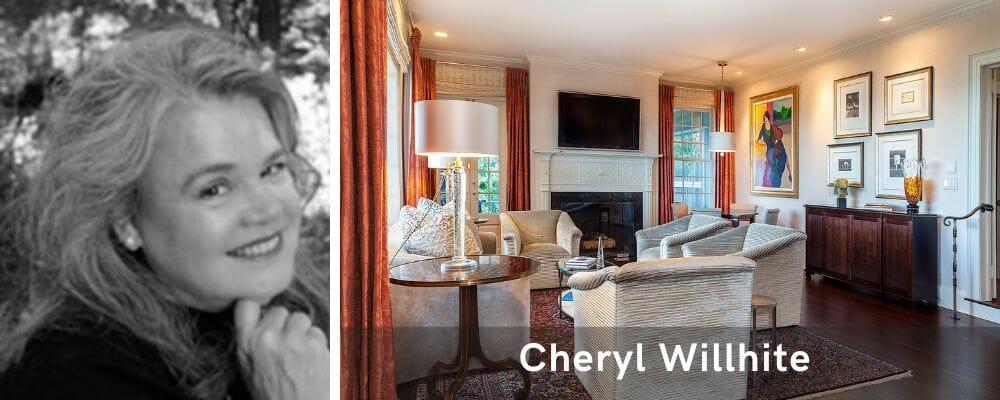 Cheryl Willhite holds degrees in both Fine Arts and Interior Design, along with more than three decades of professional experience. Her portfolio includes a variety of high-end projects ranging from private homes to multinational corporation offices but also luxury yachts. Cheryl's dedication to creativity also earned her recognition throughout the interior design Westport scene. Consequently, her name has become synonymous with impeccable taste, refinement, and timeless design.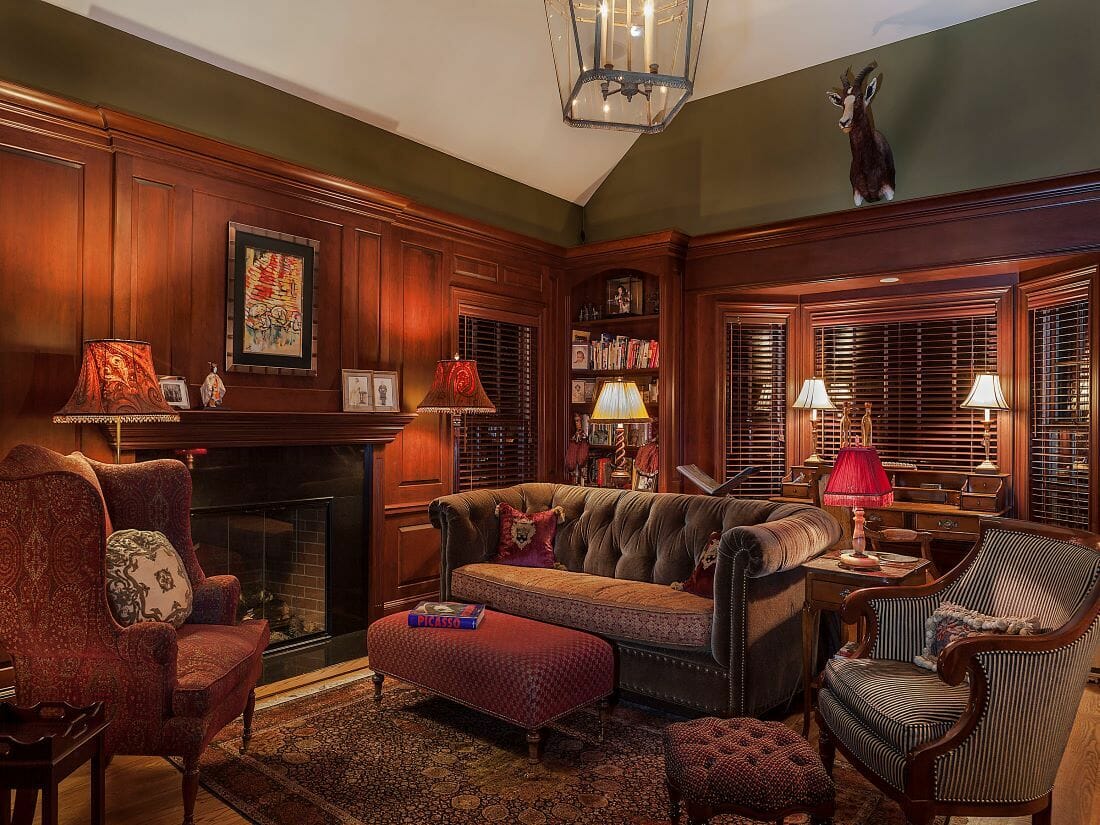 WHAT WE LOVE: Personalized designs, producing warm and inviting spaces as a result. 
Looking for top interior designers in Westport, CT, near you?
Work with our team of top local designers and receive proposals from multiple designers. Schedule a Free Interior Design Consultation to learn more today!

Featured image: Caroline Kopp