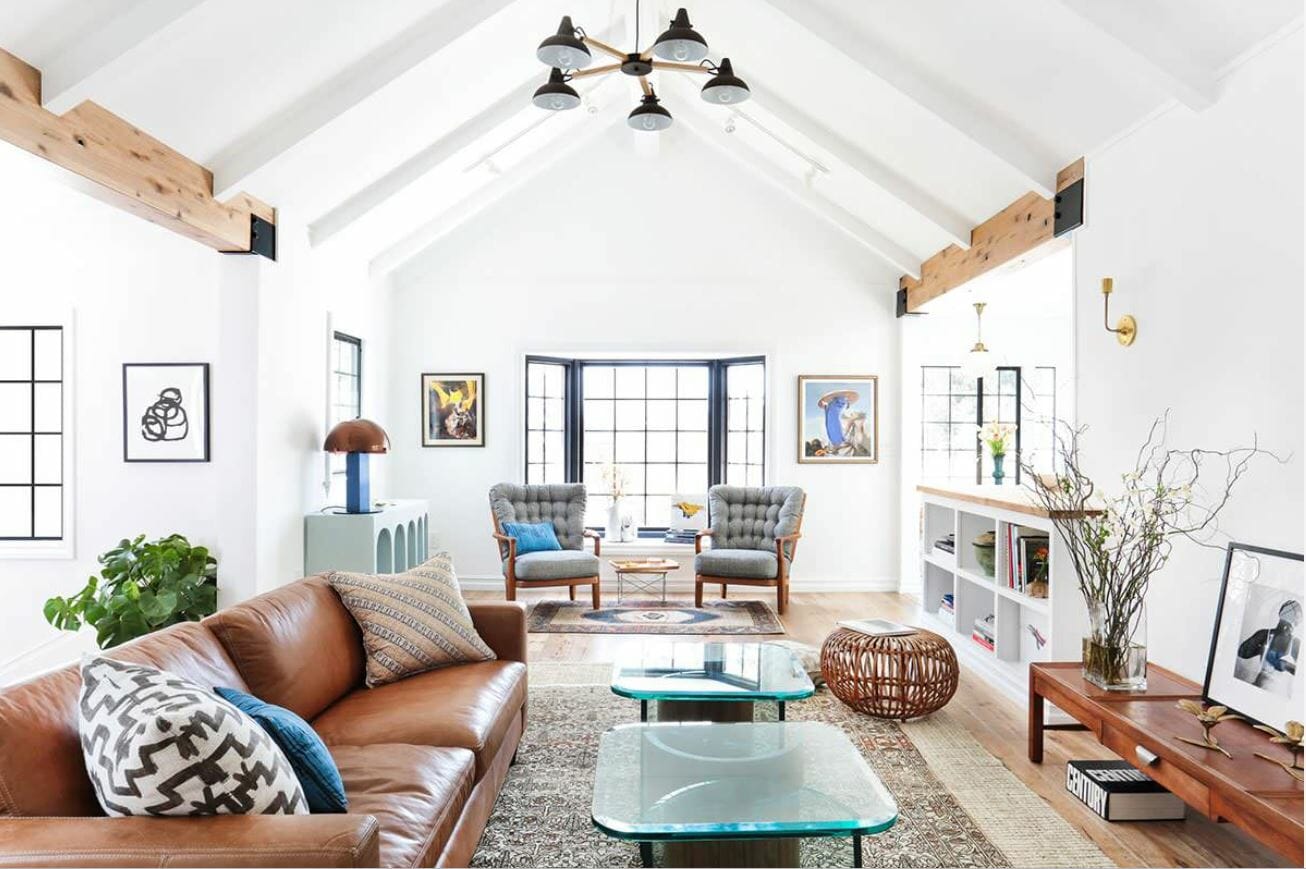 In today's interior designer spotlight we're chatting with Decorilla online interior designer Sarah M. Sarah is a firm believer that a persons home needs to be a space that you love to spend time in. It's her goal to make sure that her client's home is a reflection of who they are. Keep reading to see how Sarah mixes her love of Nordic, Boho, and industrial and thinks outside the box to create sunning interiors.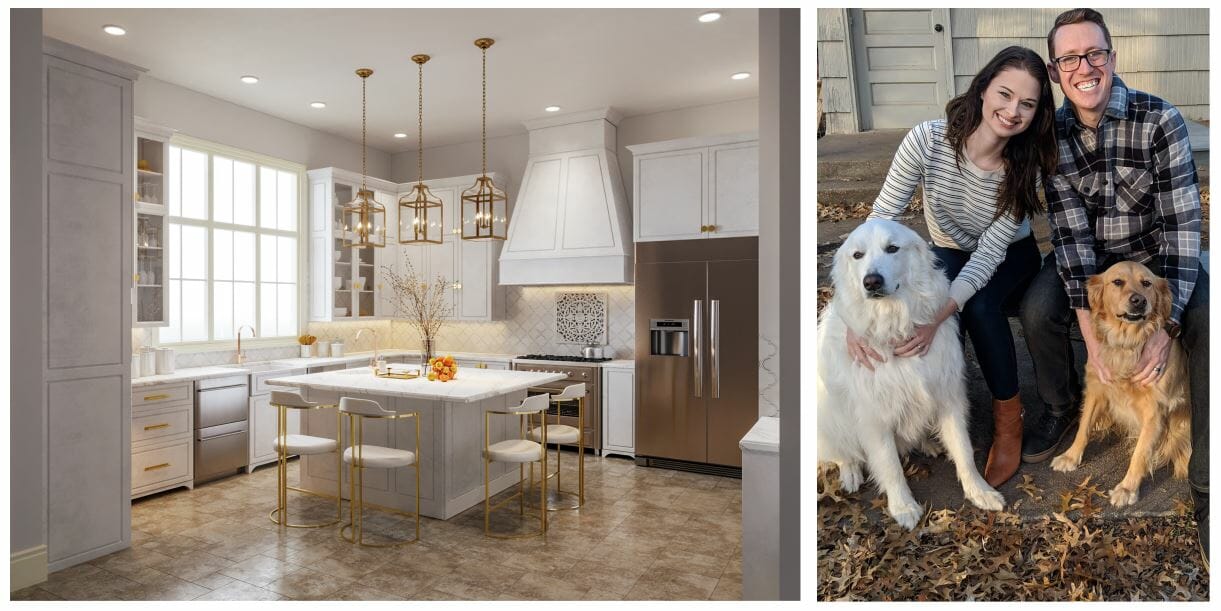 Were you always interested in design? 
I have always had an abundance of creative energy, even as a child my favourite thing to do was a craft project. As a young teenager I was always decorating my bedroom. I remember getting immensely frustrated when my roommate (sister) wouldn't go along with my design vision haha. It wasn't until my early 20's that it dawned on me – an interior design career was the perfect fit!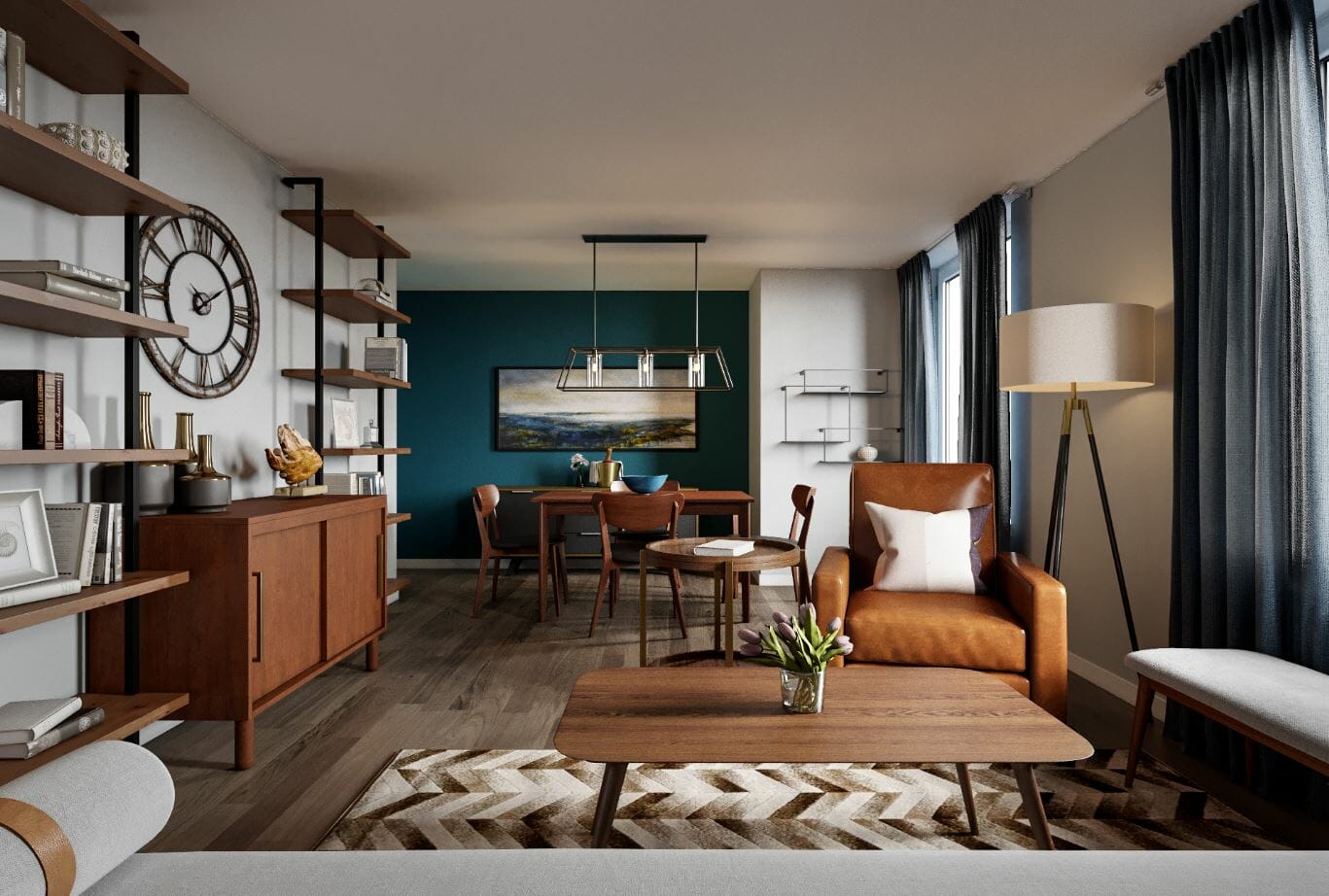 How would you define your design style? 
My style changes by the day – it can range from eclectic and Boho to minimalist and Nordic. I love exploring new styles, mixing together old ones and creating new styles all together.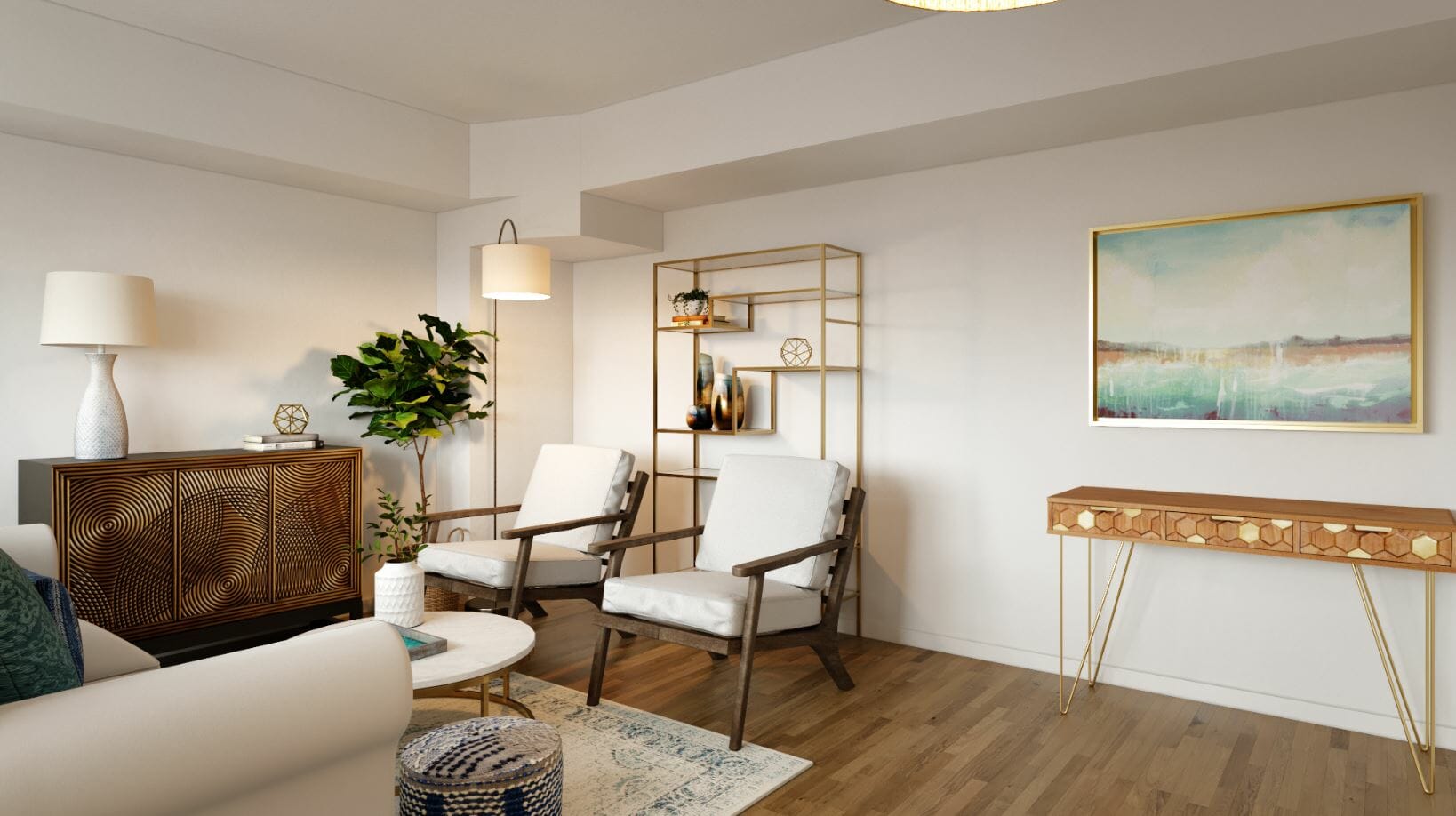 Who or what influences your work?
My journeys and experiences influence my work. I have used time I spent in the Middle East and Africa to add a global flair to my work, art museums to give me a creative push and even the interiors of my favorite coffee shops to inspire new ideas.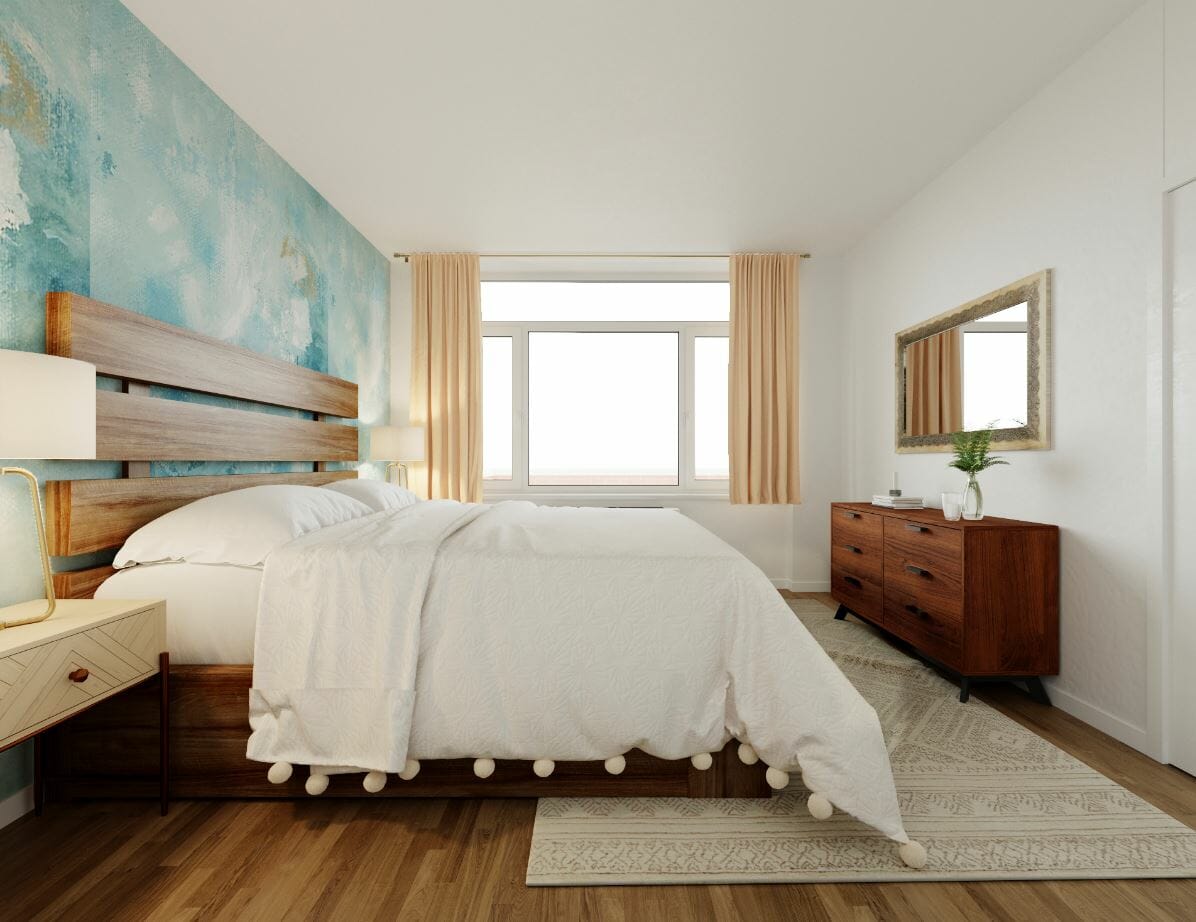 What's a must-have item you make sure your interior designs include?
Function. Without a functioning space the design will fall apart. If you don't have proper storage the space will always be cluttered, without enough seating in a living room you may find yourself tripping over the dining chairs people pulled in to have a place to sit. I know first had that if my home isn't functioning properly is likely a huge mess so I try to make sure every aspect of the clients needs is met in a design.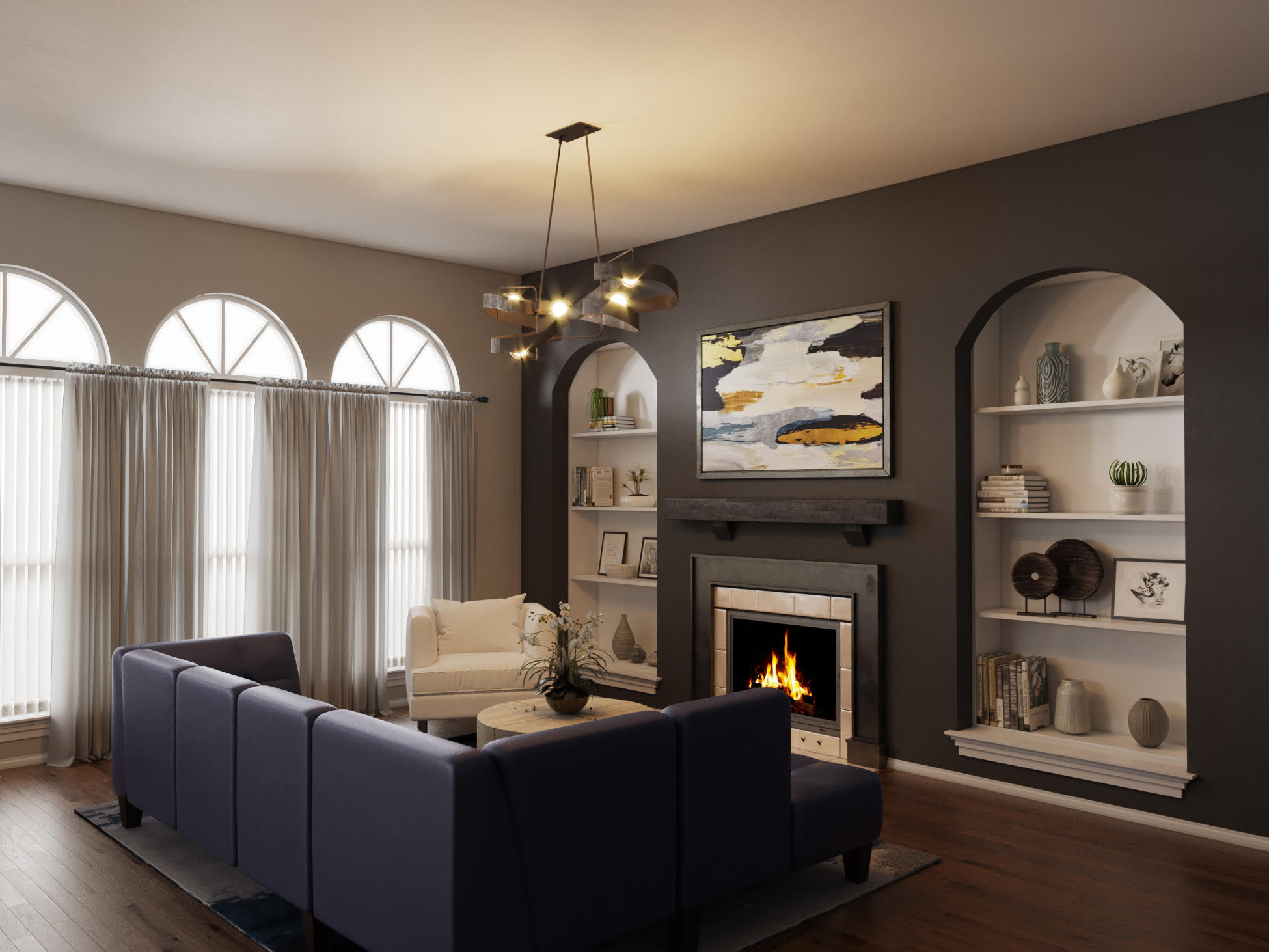 What is a recent design trend that you're loving at the moment?
I love seeing the resurgence of wallpaper! The updated patterns and designs are beautiful and can add an incredible statement to a room or a beautiful subtle texture.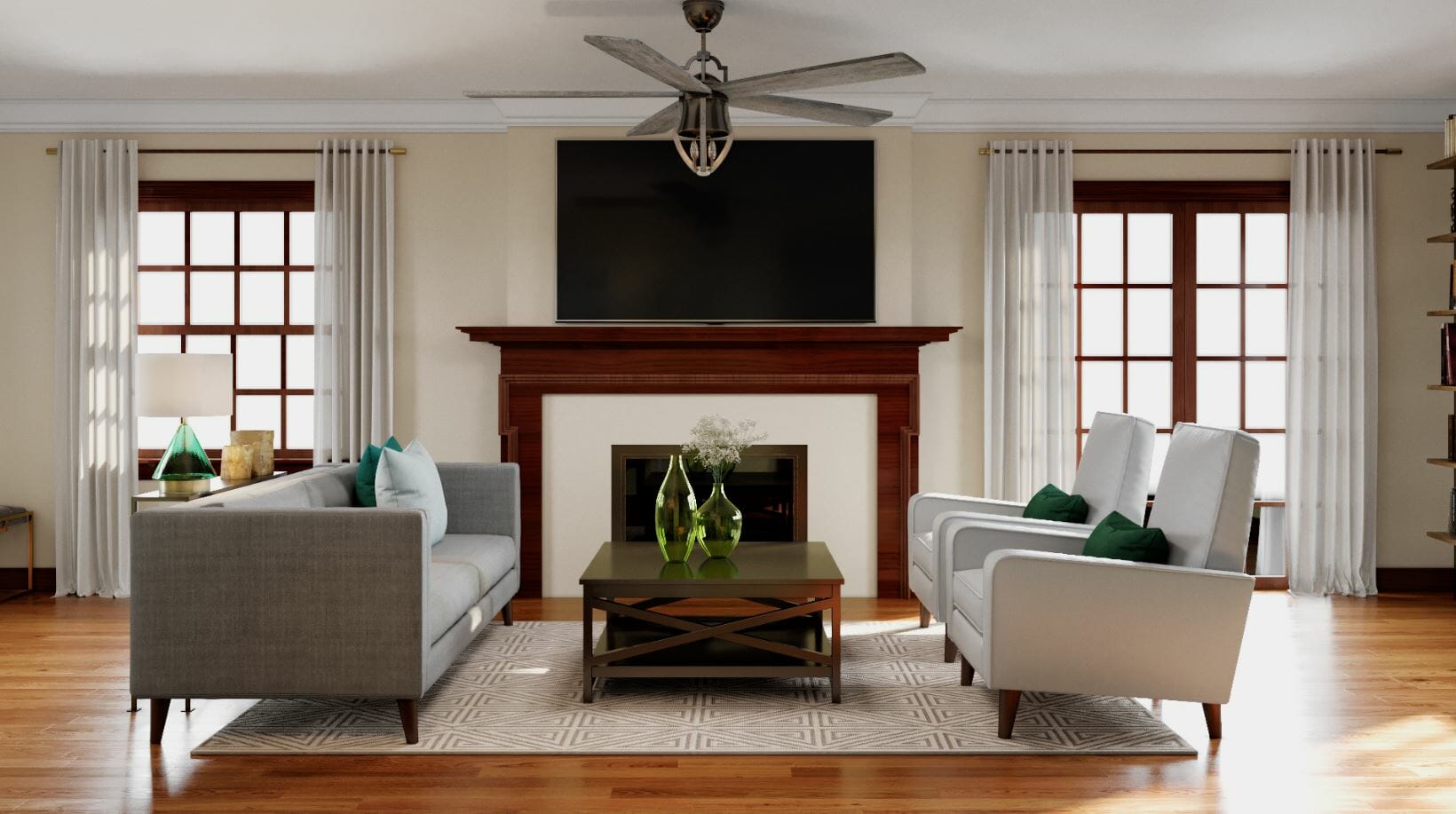 If you had to pick a favorite room in your home, which would it be and why?
I love our bedroom. I created a minimal and fresh design to make our room feel relaxing and clean. The simple décor makes it a perfect place to clear your head after a long day.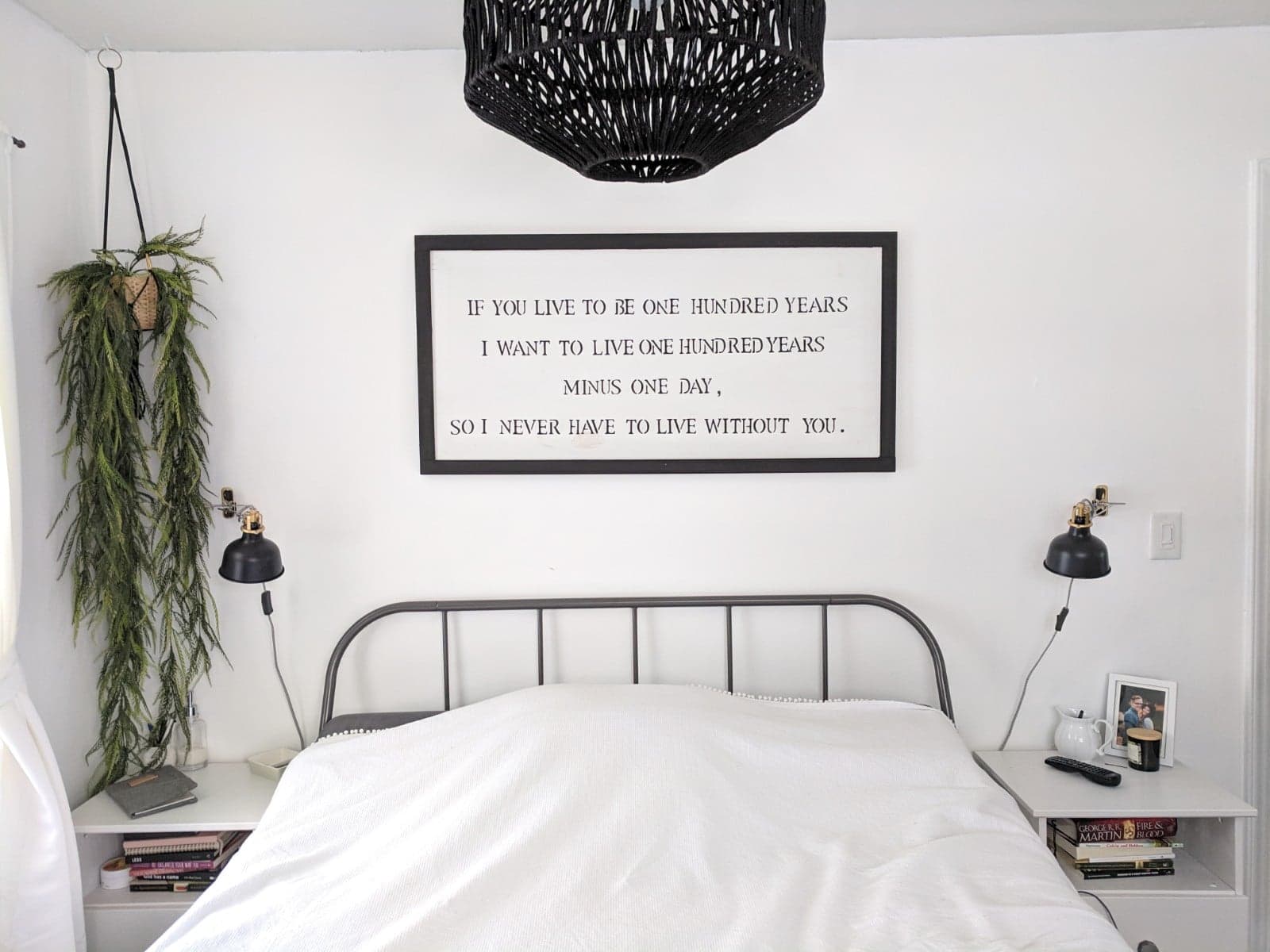 What is the best thing about being an interior designer?
Getting to create a beautiful design that makes my client excited to spend time in their home is so gratifying. I love customizing styles to fit each client.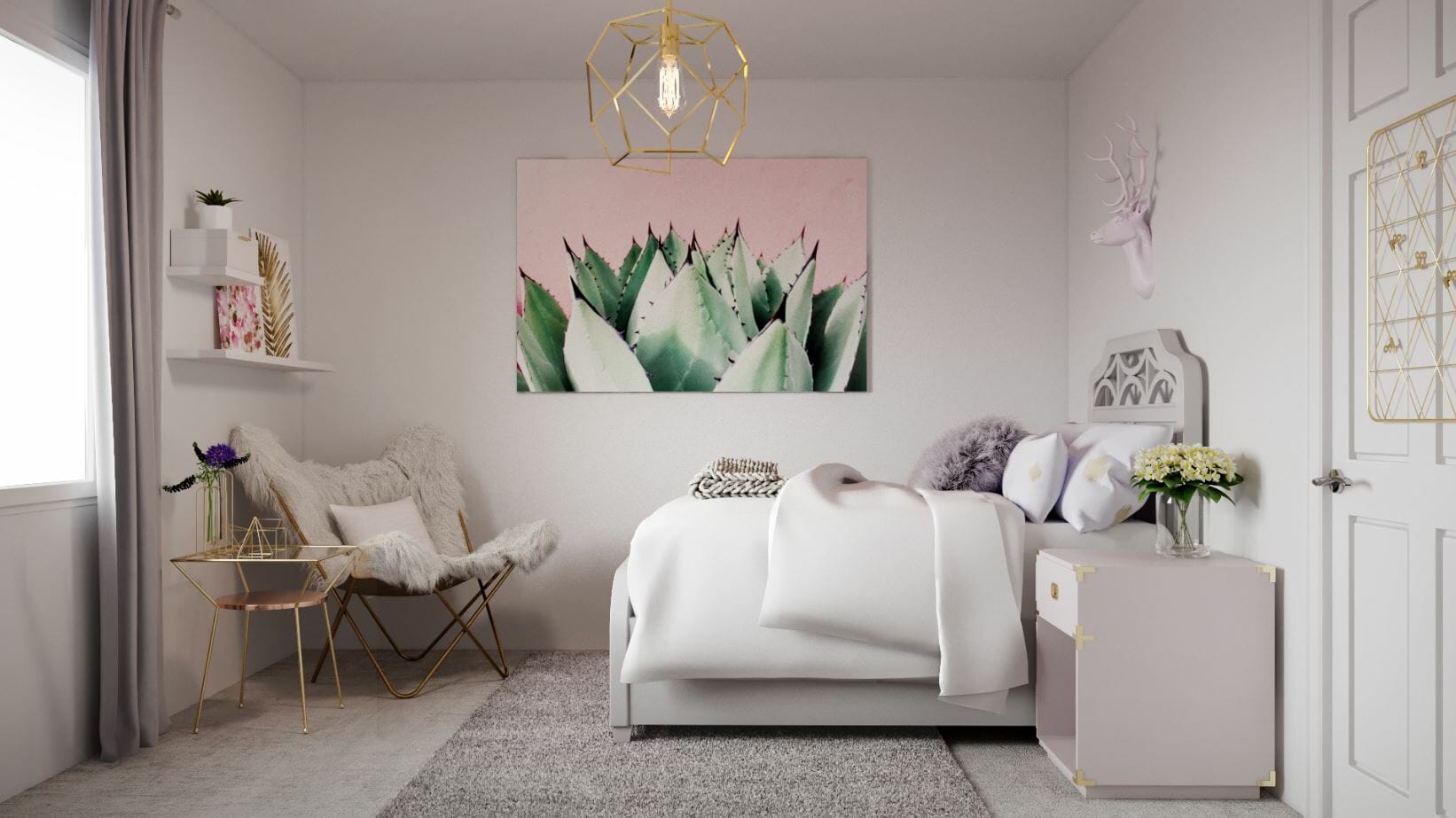 What was your first big project and what was your favorite part?
I designed a tiny apartment for a little family moving from Greece. They wanted a glamourous Mediterranean style home with ample storage. It was a really fun challenge making sure they had what they needed while keep the design beautiful. The end result was incredible and to this day its one of my favorite projects.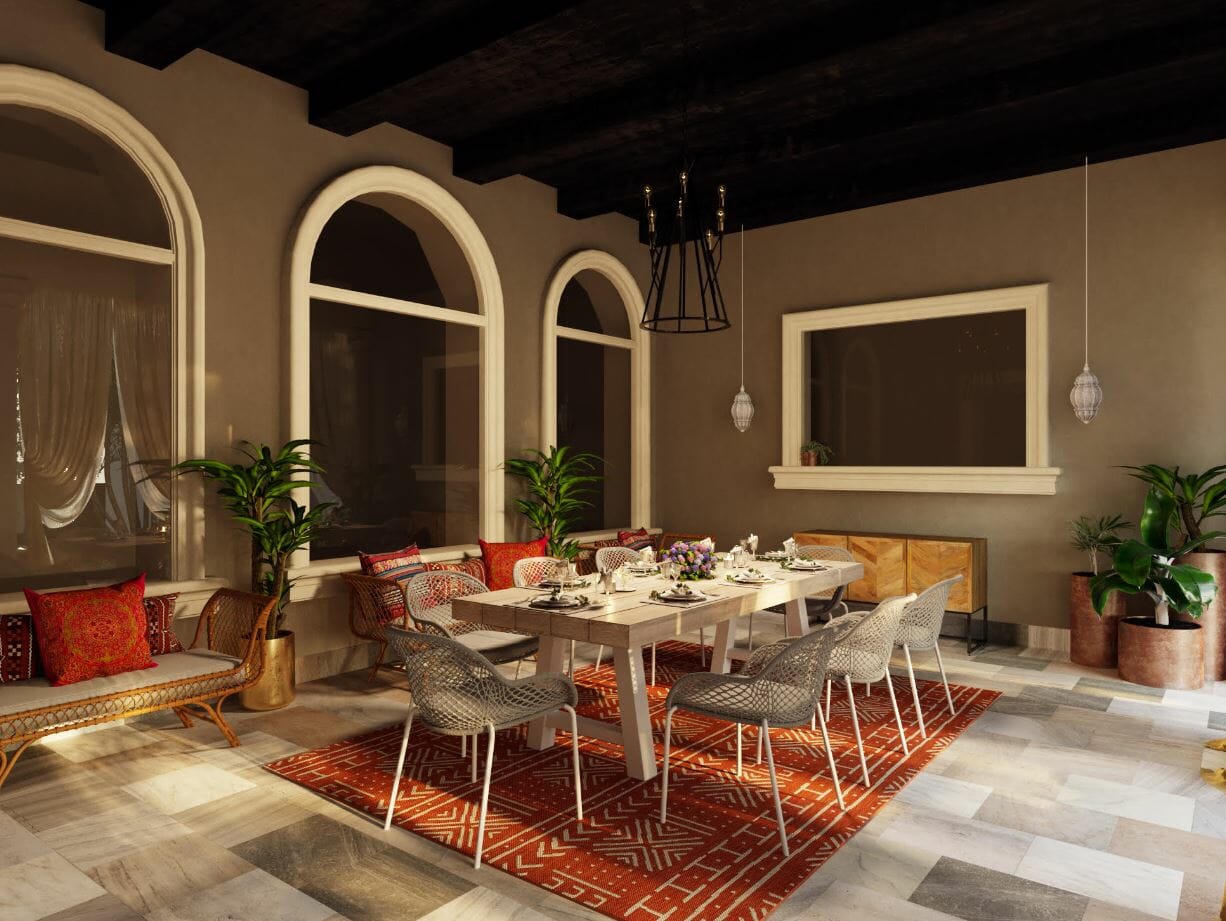 How do you manage challenges that come up during a design project?
I try to help the client verbalize their needs. Most challenges that occur are because the client is struggling to communicate their needs. Asking the right questions and helping them select inspiration photos goes a long way.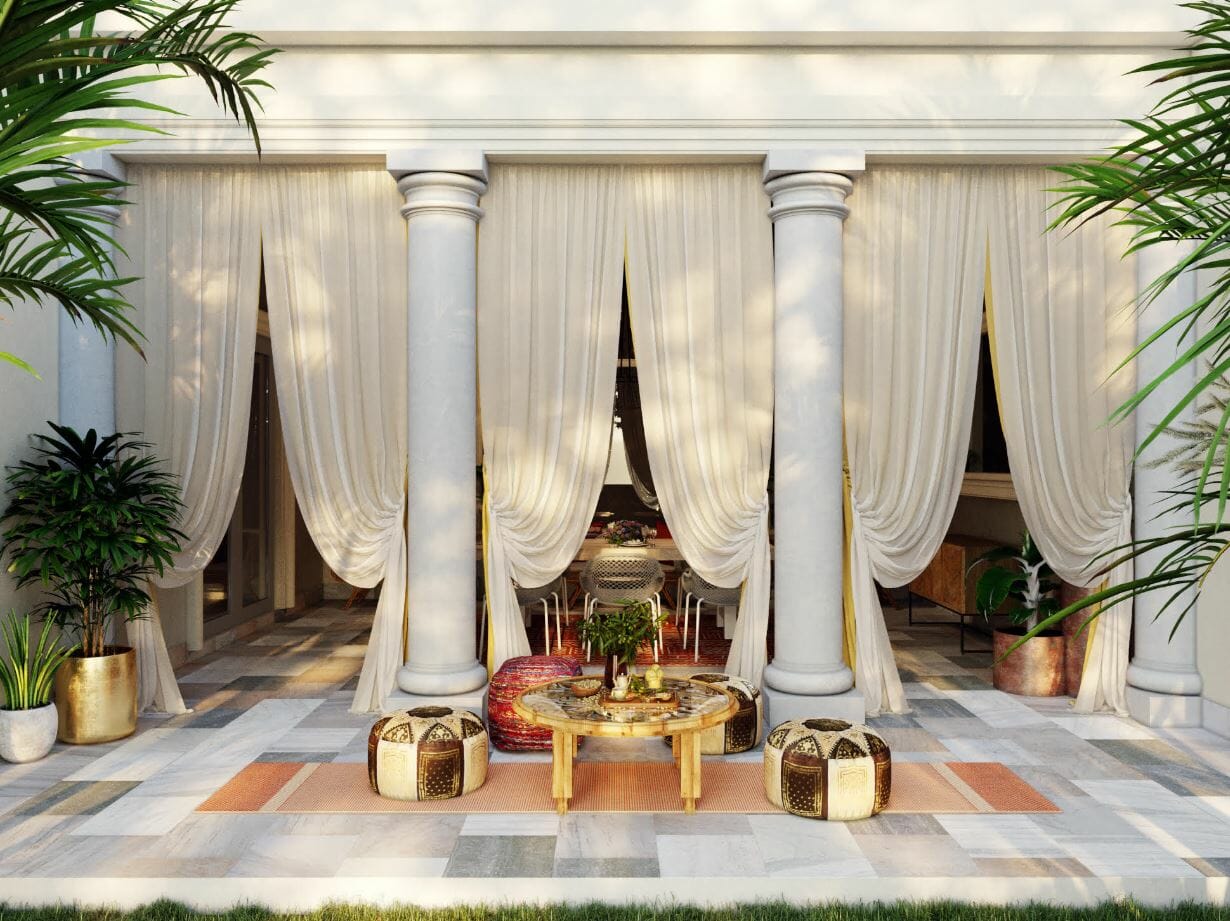 Why do you like online interior design?
We live in an age where people love 'do-it-yourself' projects so to give them the outline for their design and an opportunity to create it themselves is amazing. I feel like clients have far more say in their designs. Unlike in-home design they will never come home to an unwanted surprise by their designer.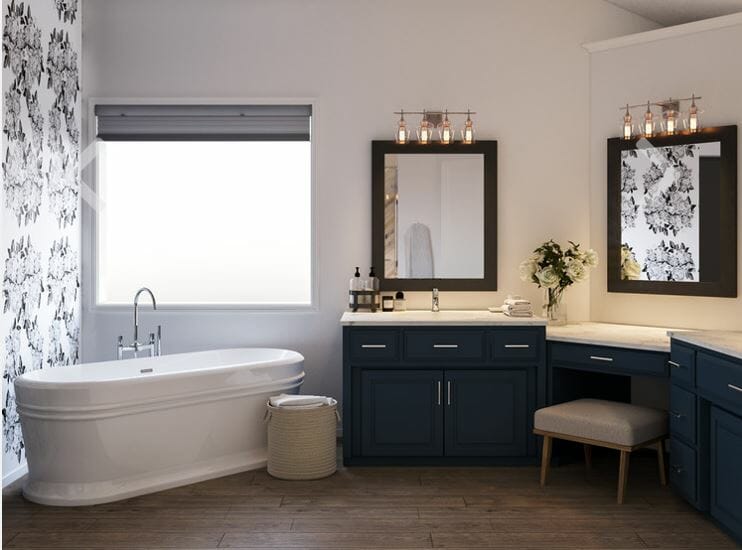 To see more of Sarah's work check out her Decorilla designer portfolio or start a project with her today.
Written by Decorilla designer, Brittany J.