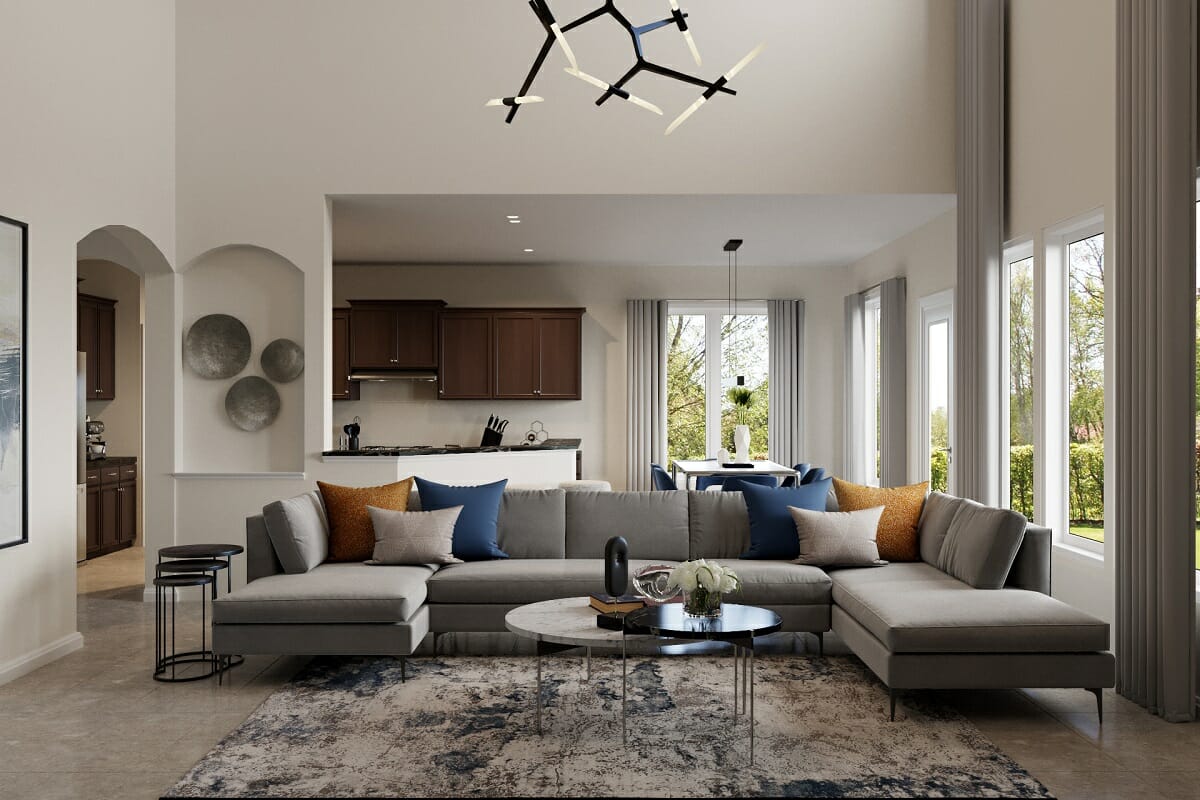 With a passion for creating functional, safe, and beautiful spaces – Dragana Vucic has made her mark on virtual interior design. Her excellent communication skills make her a favorite while her designs exceed expectations. As a result, her projects speak to each client's personality. Read on to learn more about this bright and talented online interior designer!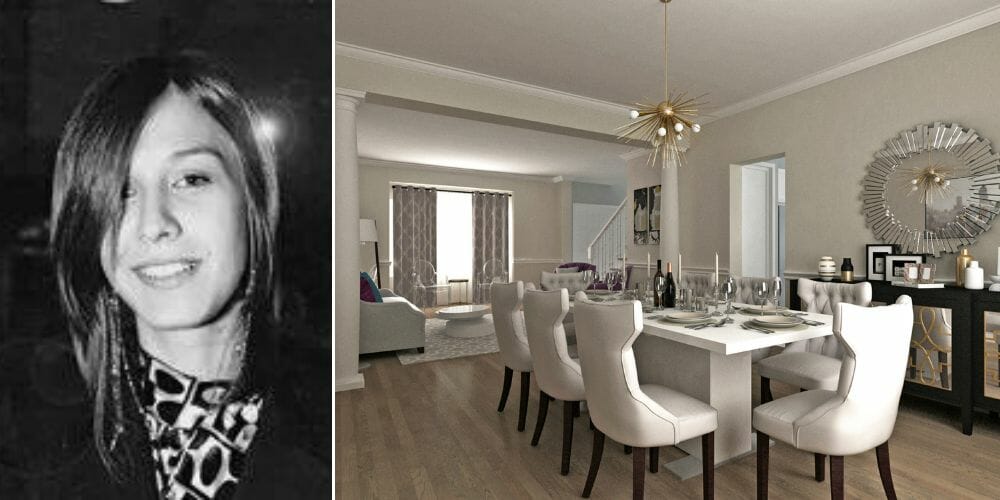 Enthused by art and timeless pieces, Dragana is creative at heart. Plus, her open and transparent way of dealing with her clients has earned her recognition in the industry. As a result, her work is among the most covetable online interior designs. In addition, her ability to select the right mix and combination of styles has created the most comfortable and cozy spaces.
Love Dragana's virtual interior designs? Then, schedule a Free Interior Design Consultation to learn more about working with her today!
Did interior design always interest you?
Growing up, I was interested in so many subjects. I loved anything that included logic and deductive thinking. I loved math and dreamed about a future in science. However, approaching the end of high school, I became more interested in art. Soon I realized a career in interior design was possible, and I instantly fell in love with it. I knew it was the route to follow.
How would you define your design style?
My personal style can be described as modern eclectic. I love well-designed, timeless pieces combined with details that bring me joy and reflect my personal feelings or taste. This is something I show in my work as well. Depending on clients' preferences, I can work in many styles. I love connecting the dots and figuring out what mix of styles would make the client happy. Designing homes is so personal and should always capture the owner's personality.

Who or what influences your work?
I love seeing a well-designed interior. In following many blogs and magazines, I am filled with beauty and amazed at how the right combination can create magic. Traveling also feeds my soul. I love seeing different cultures and their traditional designs. But in the end, the client always inspires me the most in my designs. I always try to get as much information as possible before I begin working on the design. My aim is to get some personal insight into my client's life, needs, habits, and taste.
What's a must-have item you make sure your interior designs include?
It's not a particular item I focus on. I like to design in layers, starting with what is necessary to tick the must-haves and then building it up from there. The small touches at the end, like an accent piece or just the right piece of décor, make it personal and bring life to the design.
What is a recent design trend that you love at the moment?
I adore the bold contrasts and usage of luxe, rich materials. Heavy velvets mixed with brass or chrome details or bold marble designs are something to go for this year. I also love the use of deeply saturated shades in both individual pieces and built-ins. 
If you had to pick a favorite room in your home, which would it be and why?
I think it would be the living room. It's the most relaxing place in the house, where we all hang out together as a family, and it mixes our personalities.
What is your favorite design magazine or blog and why?
Recently I have been drawn to Elle Décor and Luxe Magazine. Their interior picks show the perfect mix of styles and timeless pieces in different environments. And I love how a color accent, a pattern, or a statement piece can make such a huge impact.
What is the best thing about being an online interior designer?
The best thing must is being able to help people define their style and create a perfect environment for them to feel comfortable in their space. There are so many options and items to choose from, and I love the game of selecting just the right mix and combination.
What was your first big project and what was your favorite part?
I worked on a business office with an office space, large conference and presentation rooms, and a cafeteria. It was very demanding and huge but I was happy to use different knowledge and learn about the space functionality. 
How do you manage challenges that come up during a design project?
Communication with the client is the most important part of the design. Sometimes it takes work for them to visualize what you had in mind as a designer. I help them as much as possible by creating sketches, updating mood boards, or providing the back story of my thoughts. It's important to understand that you are creating a space for someone else. So you need to be on the same page and ensure your design meets their needs and fits their personality.
Why do you like virtual interior design?
It's the opportunity to work with clients all over the world. Interior design became easily accessible to many, allowing me to work on so many amazing projects. I also love the flexibility, being able to work from different locations, and choosing my work hours while doing what I love. It's just amazing. 
Ready to work with an online interior designer and decorator?
If you enjoy her style, start a project with Dragana today! Or, simply schedule a Free Interior Design Consultation to connect with your ideal Decorilla designer today!