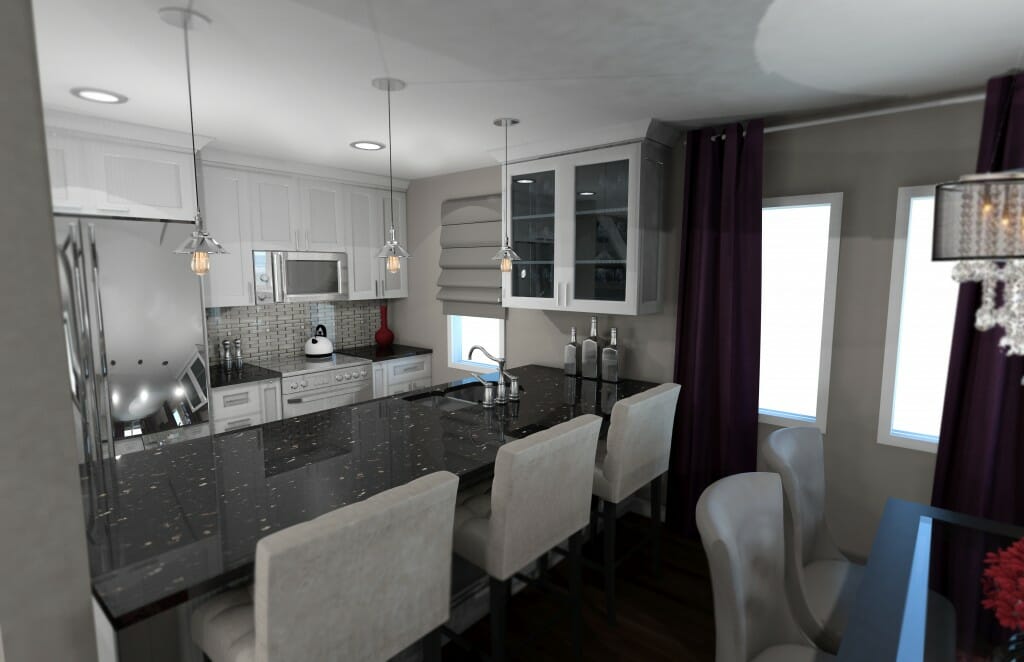 Making a space feel more expansive is a common design challenge. Whether living in a first floor apartment or in a home with little natural lighting, there are several solutions to creating a more open feel to interiors. Spatial layout, color, and finishes are great places to start. 
In a recent virtual interior design project, condo owner, Itala, not only looked to give a fresh appeal to "outdated" decor, but she also shared: "The current layout doesn't  maximize the space; I want to amplify space and make it nicer".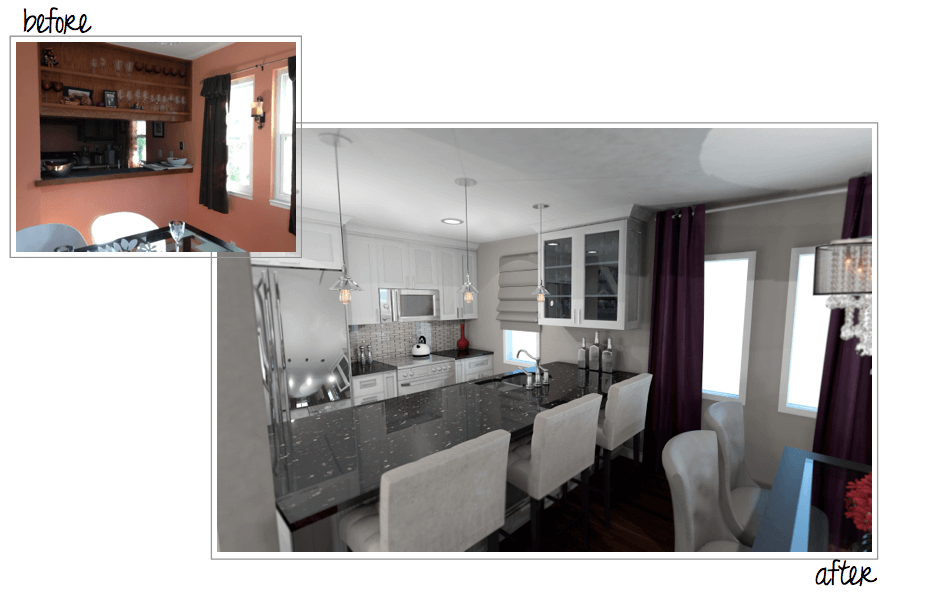 Itala's design needs included:
updating the kitchen with new appliances

open the dining and kitchen by removing dividing walls

exchanging bulky living room furniture for modern pieces that offer storage

bring style up to date and encourage a space for entertaining
After confirming a great color palette, Rachel, Itala's designer, created a design that offered an open plan with an air of modern elegance.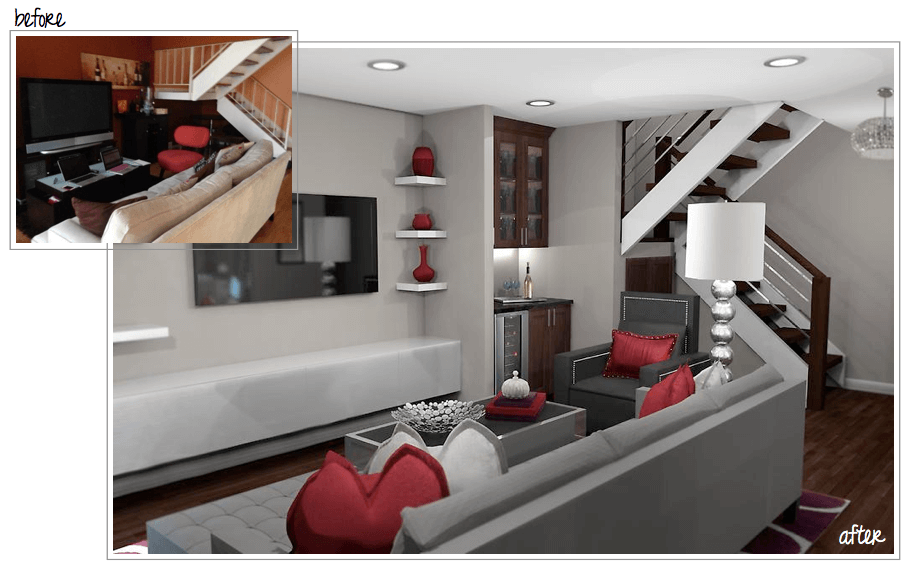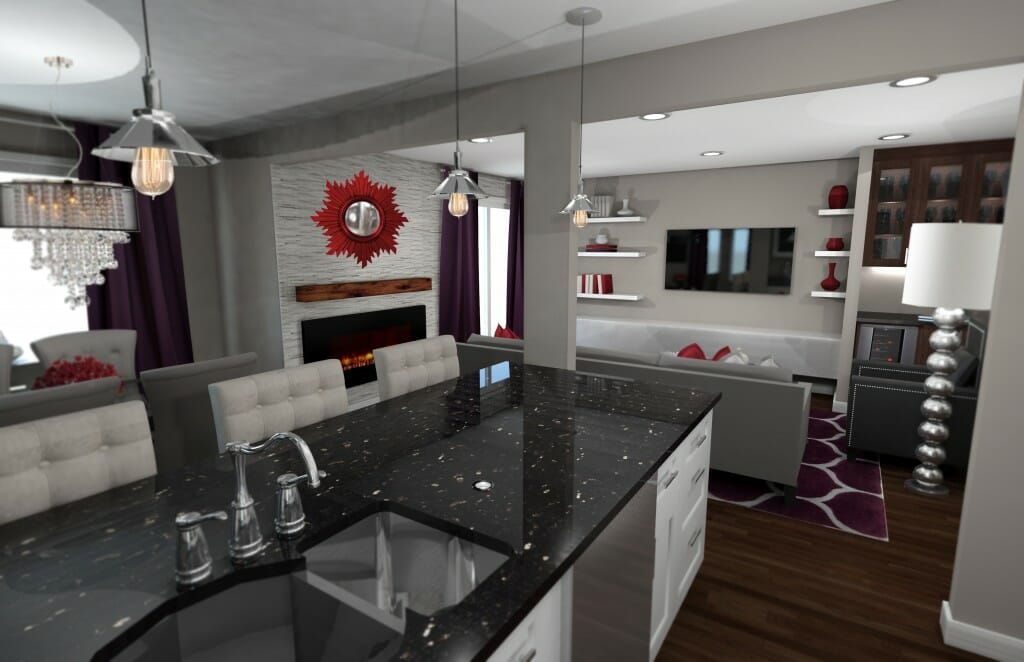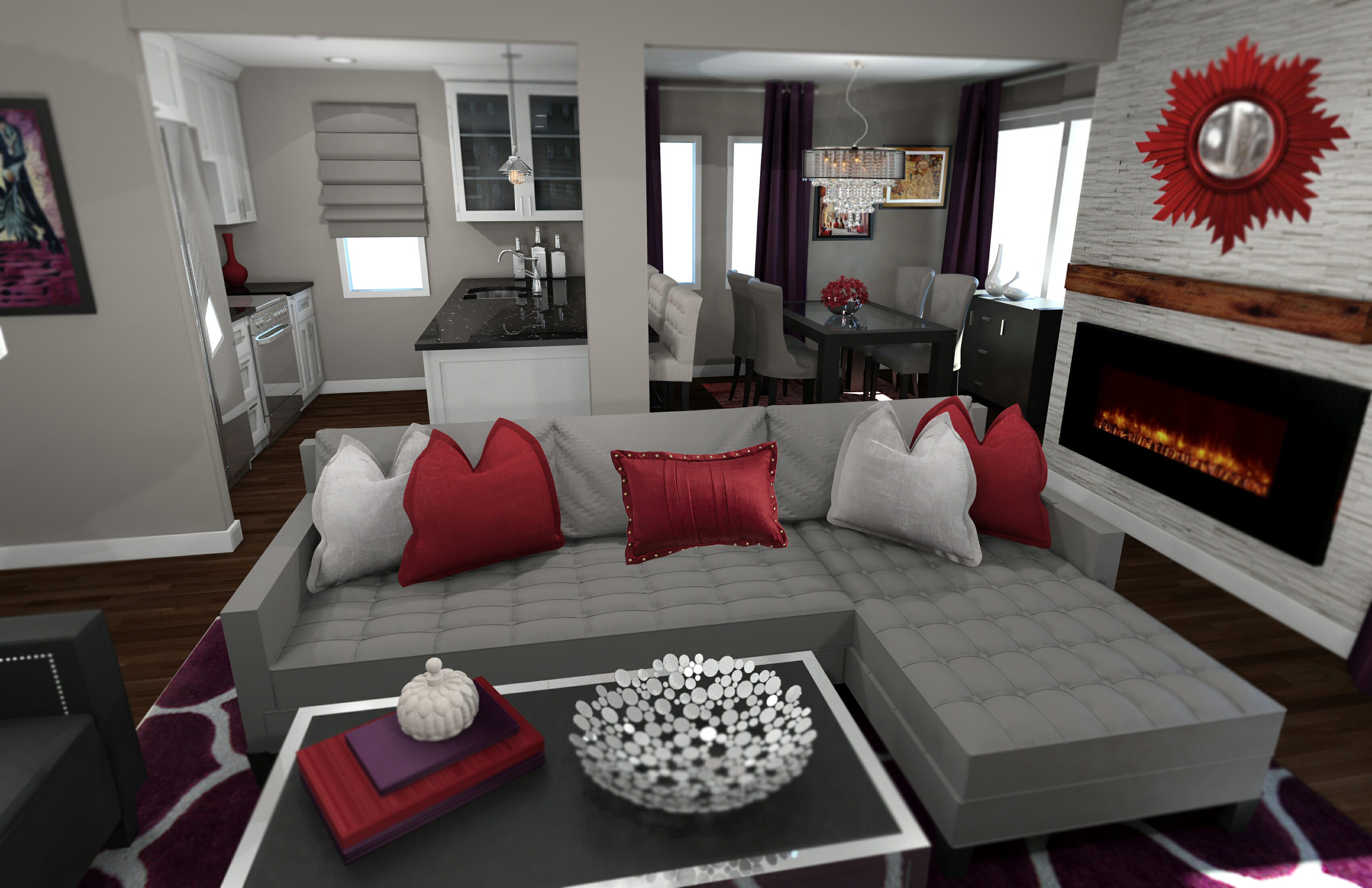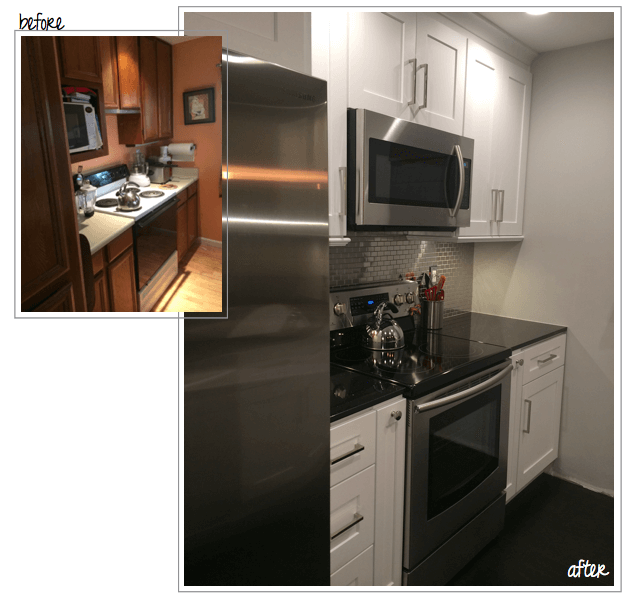 Here are some tips on how to give your room design the appearance of spaciousness. 
Be space savvy-First thing's first: clutter will always swallow a room. Go on a de-cluttering mission by discarding unnecessary items and supplying stylish containers as small as baskets or as large as storage ottomans. A designer can also propose a space efficient furniture layout plan or solutions that involve knocking down walls.
Be intentional with color-White and light/neutral hues of color quickly offer a space a sense of airiness. Have low ceilings? Create the illusion of space by extending the color to the ceiling, unifying the room and making it look larger than it is. 
Bring on the bling-Selecting decor items with shiny finishes reflects light in a room which also helps in expansiveness. Mirrored surfaces are a great way of doing this. 
By using these tips you can add desired feel to your space or check out Decorilla for help from your very own virtual interior designer!