Houston is a bustling cosmopolitan destination with world-class restaurants, shopping, and design. A great combination of Southern charm and urban chic, Houston interior designers offer their own spin on style which comes to life in commercial and residential spaces. While the Decorilla team is lucky to work with a few of these local talents we also love to discover other rising stars to watch! Looking for the top Houston interior designers? Here's our carefully curated list! 
LAURA UMANSKY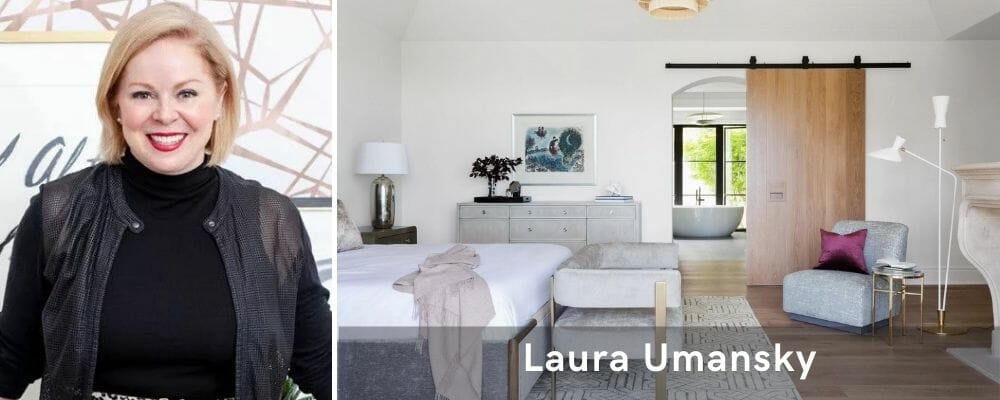 Creative director of Laura U Interior Design, Laura Umansky, offers a balanced element of luxurious livability  to all of her spaces. With attention to bold details, Laura's company strives to meet her personal quest for warm luxury meeting practical living. Laura U Interior Design accolades include a Best of Houzz Interior Designers Houston award and being a part of the National Gold List by Luxe magazine. With more than 20 awards from the American Society of Interior Designers (ASID), the firm's designs have been featured in The Wall Street Journal, The Houston Chronicle, Veranda Magazine and more, making her one of the top Houston interior designers.
Want to update your home, but not sure which Houston interior designer near you to choose? Then, schedule your Free Interior Design Consultation for help getting started today!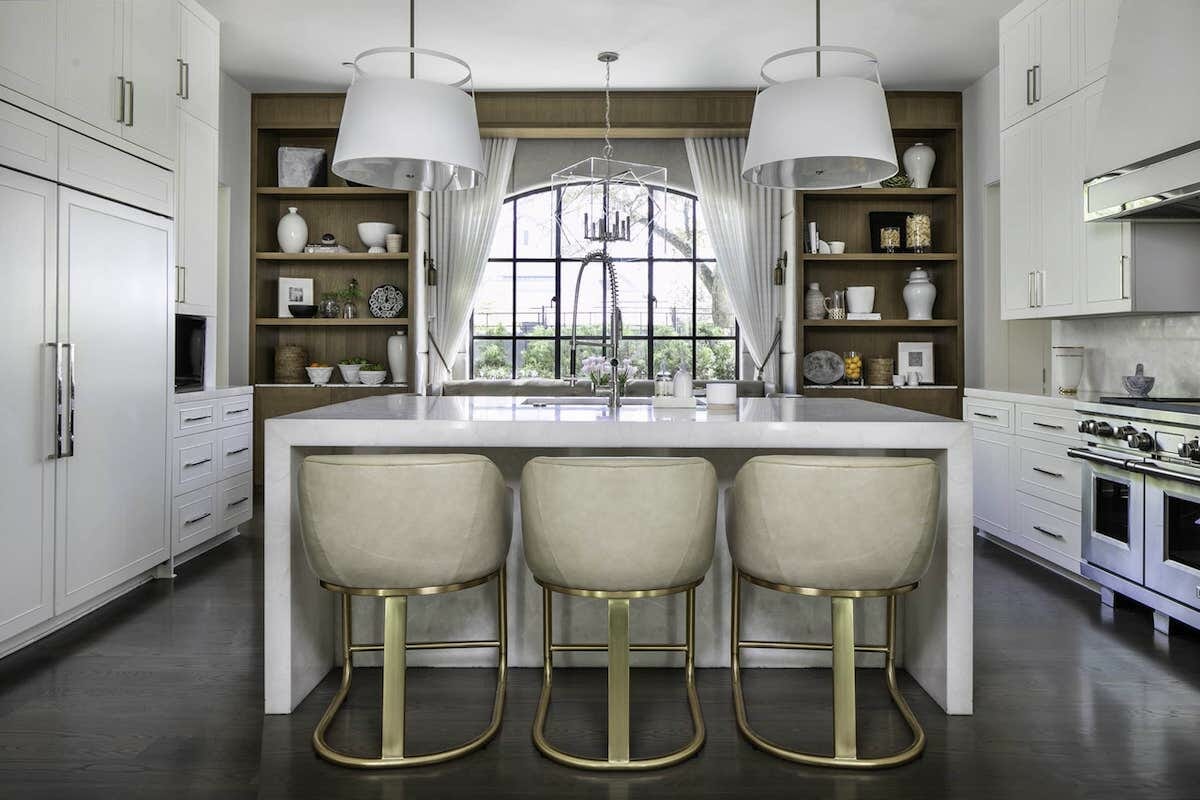 WHAT WE LOVE: Vacation. Laura's background in destination interiors has led her to offer vacation home designs in their second office in Aspen, CO.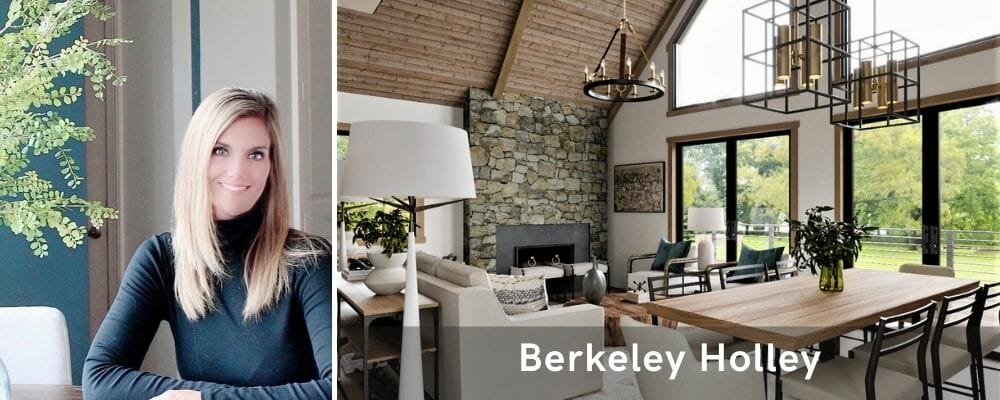 Highly focused on luxury residential interiors, Berkeley has been creating breathtaking homes for more than 15 years. As a result, you'll notice she consistently delivers refined, yet livable spaces geared towards beauty and comfort. For Berkeley, seeing and hearing her clients' reactions upon seeing a completed project is what drives her most. She feels so grateful to be a part of their joy and excitement.
Berkeley's strong suit is usually modern interior design, but she also loves all other styles. Regardless of style, her overall goal is timeless and classic spaces that can be enjoyed for years to come. To complete these designs, Berkeley finds inspiration all around her. From travels, to a walk, or even movies, she's constantly drawing ideas for her next projects. Therefore, if you're looking to hire an interior designer in Houston, TX, Berkeley is a for sure choice.
WHAT WE LOVE: Berkeley's ability to create stunning interiors for any size budget with flat-rate design packages. Love her work? Get started with Berkeley today!
MARIE FLANIGAN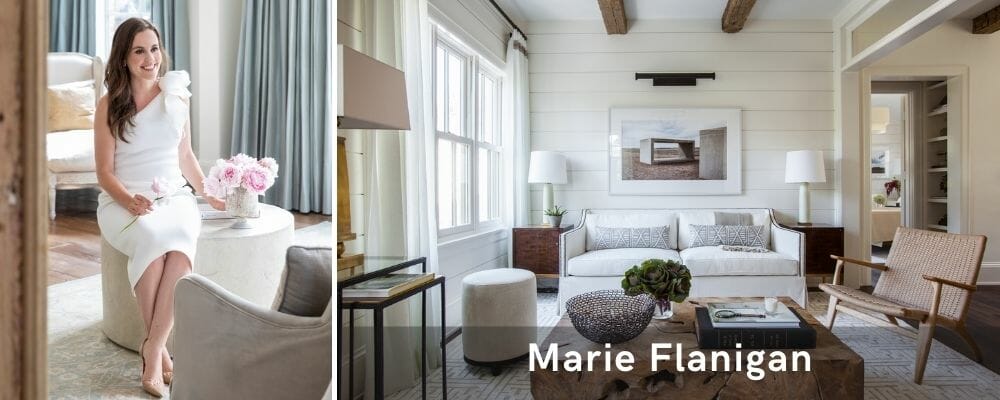 Marie Flanigan is an award winning interior designer whose passion and achievements in design have positioned her as one of Houston's best. With a signature of "refined elegance and innovative simplicity", Marie's spaces reflect her skilled balance of working texture, color, and light in sophisticated ways, creating environments that enrich the lives of her clients. Marie's background in commercial architecture allows for the seamless integration of both design and structure. Her prominent designs can be seen in luxury homes and commercial spaces in Houston and throughout the country.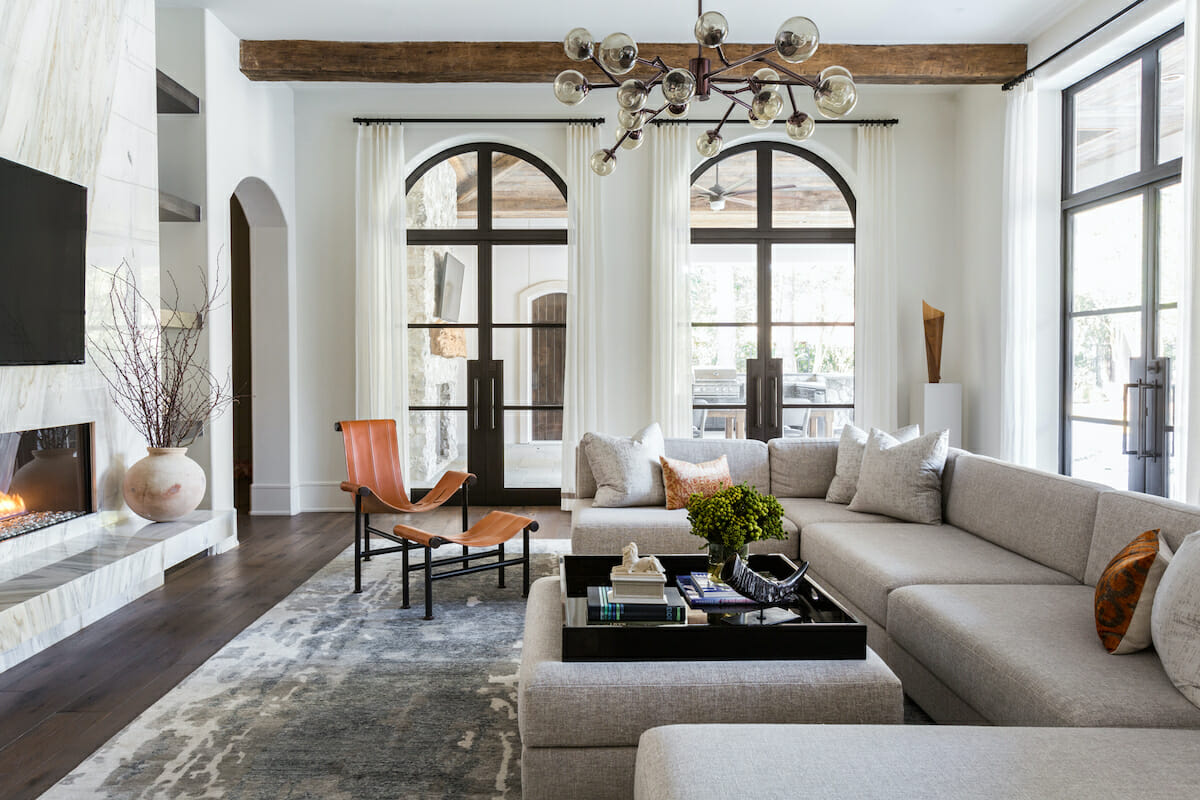 WHAT WE LOVE: The perfect combination of timeless designs with "wow!" elements.
NINA MAGON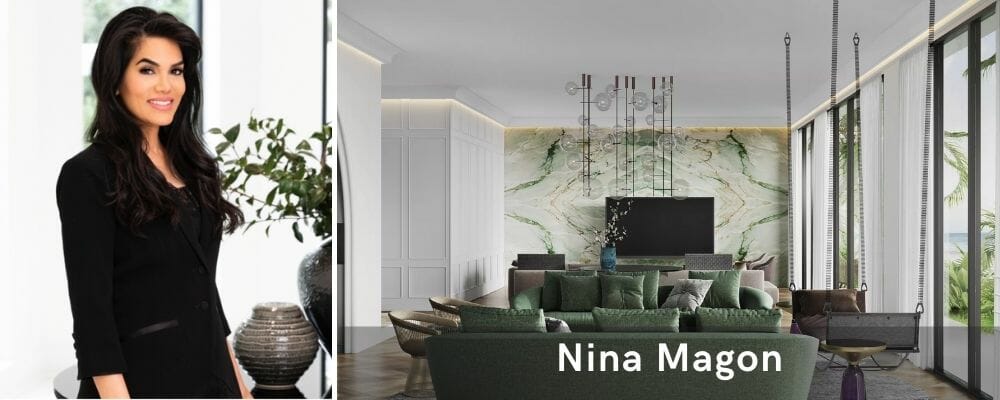 With locations in Houston and Miami, Nina Magon ranks among the top interior design firms in Houston and is responsible for many award-winning spaces. Her signature style certainly brings in glamour and a refined modern flair which results in bold high-end design. Nina's secret in creating original interior designs is her goal to tailor her clients' environments to each individual taste. Named one of the top designers in the country by NBC, she was won the title of "The Design Industry's Next It Girl" by POPSUGAR and was called "The Breakout Star" by Rue Magazine. To top it off, Nina was a semi-finalist on NBC's American Dream Builders in 2013. She also landed a Lowe's Home Improvement commercial that aired during the season finale.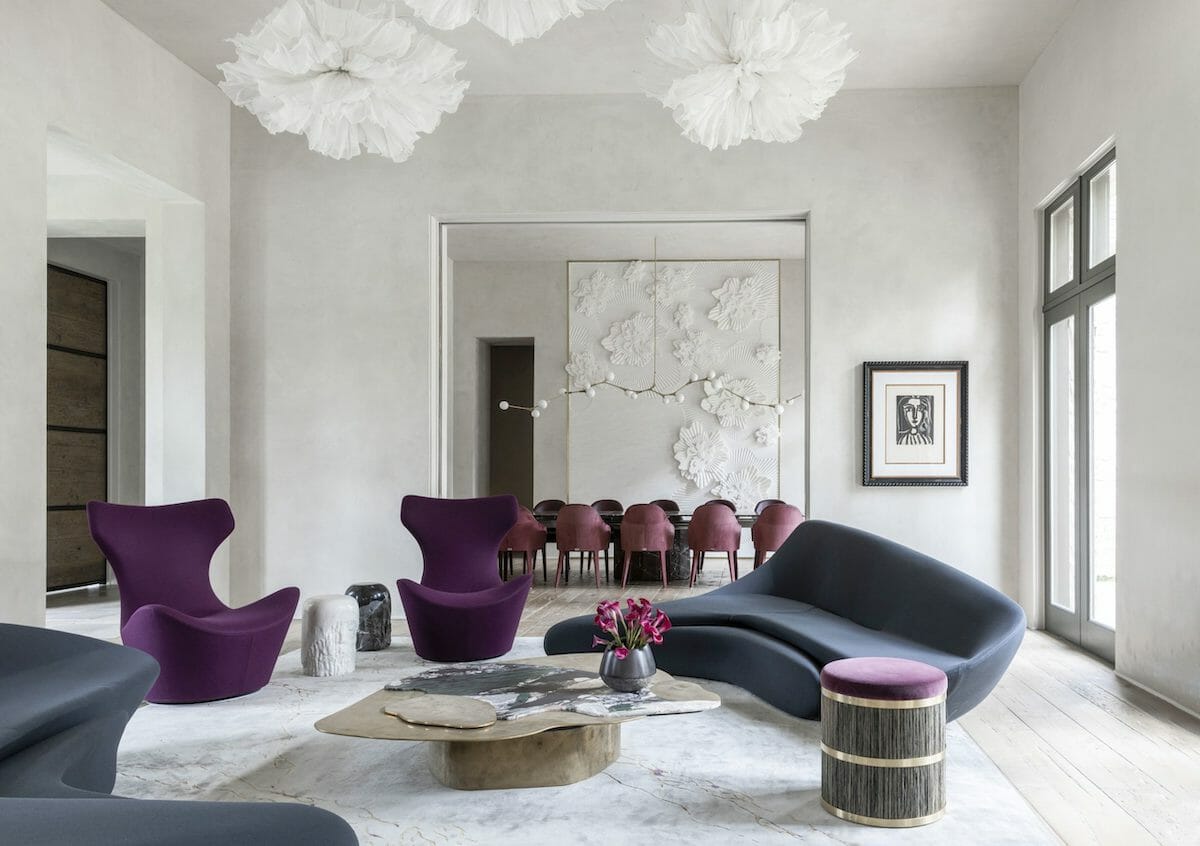 WHAT WE LOVE: Nina's shamelessly lavish style; whatever she touches certainly says glam!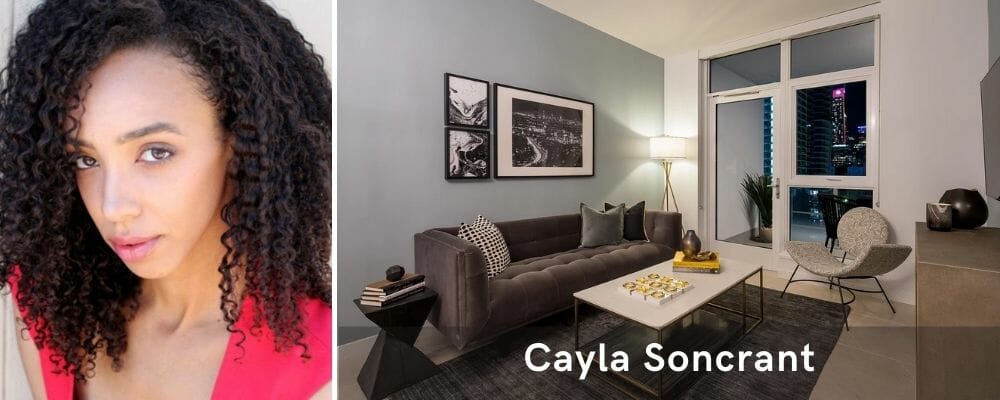 As one of the most affordable Houston interior designers on our list, Cayla can't be overlooked if you're looking to find an interior designer in the area. Cayla previously worked as a Project Manager for many multi-family residential properties. As a result, she has gained ample experience in both commercial and residential spaces. She drives herself to create spaces not only for people to live in, but to experience. She believes the power of one's environment is not just a design, but a way of living.
Inspired by life experiences, fashion, and culture, you'll find a variety of styles within Cayla's creations. However, she lists contemporary eclectic, mediterranean, and modern as her favorites. Moreover, one of Cayla's favorite design secrets is to use a feature piece that is more expensive and then, fill in the rest of the space with more affordable items. This trick gives the impression of a high-end look without spending tons.
WHAT WE LOVE: Stylish, yet livable designs at an affordable price. Impressed by Cayla's work? Start a project with her today!
JEREMY MCFARLAND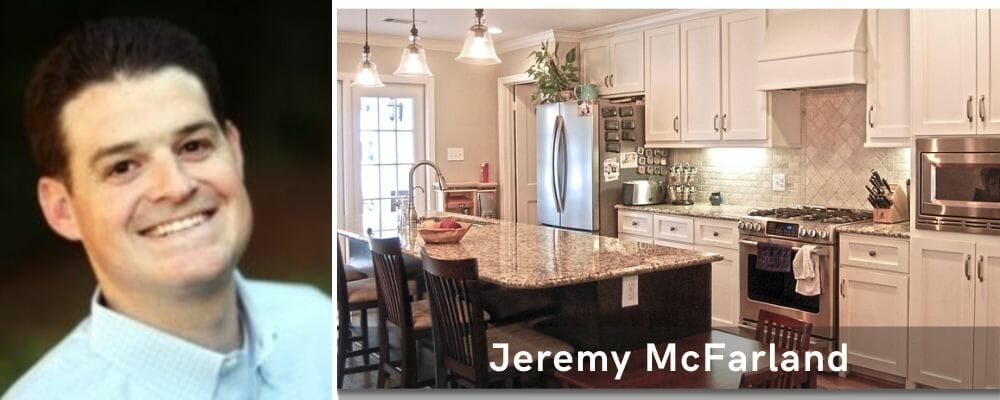 Jeremy McFarland leads a talented team of Houston interior designers and architects at his firm, Brickmoon Designs. The firm started from his personal drive for practical, beautiful, and creative design. Achieving such designs comes easily to his widely talented team. Their strong focus on custom homes gives a solid foundation to the interior design aspect of their services. Their style leans from transitional to traditional, which is well suited to Texan interiors. Moreover, Jeremey pushes himself and his team to go above and beyond to design great homes and create happy homeowners.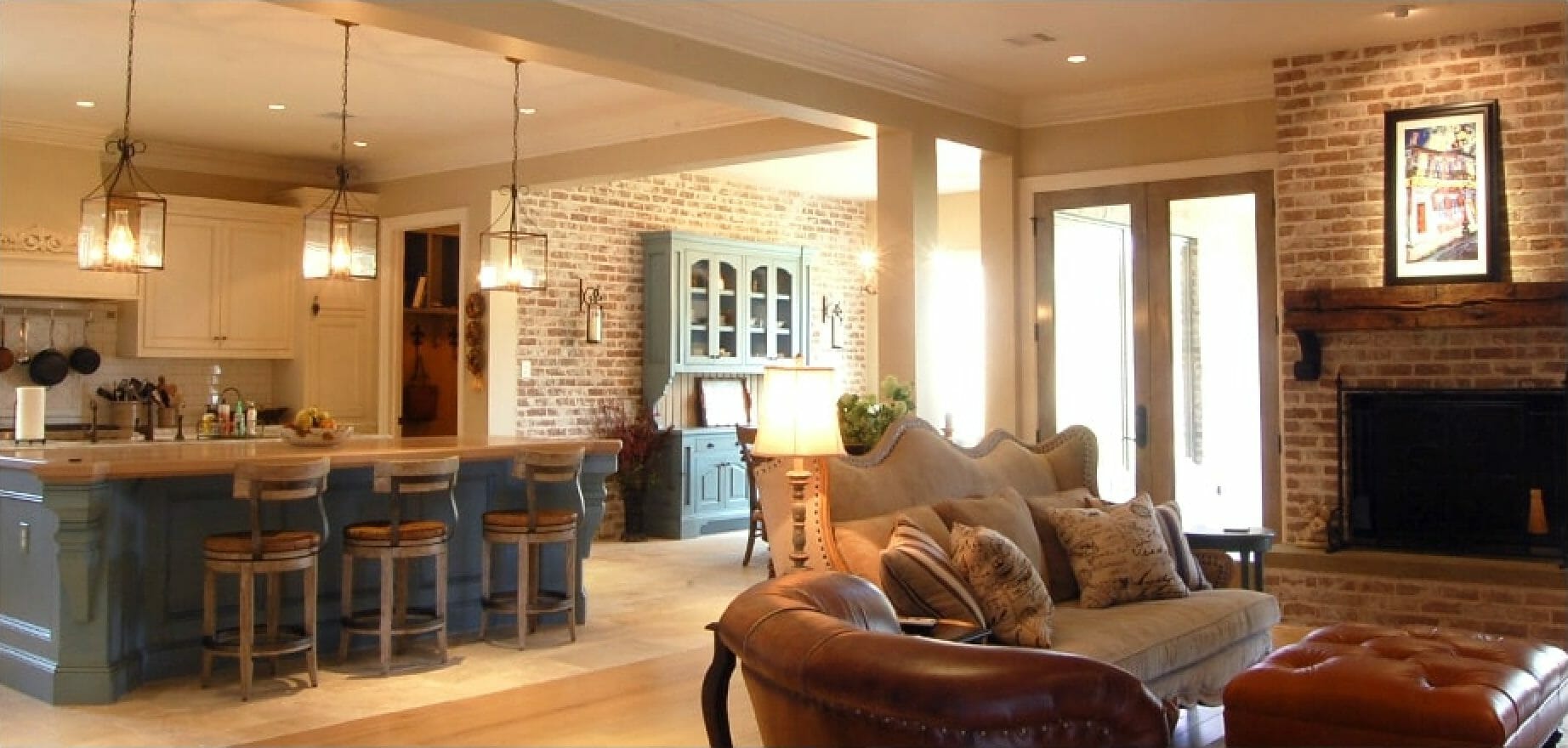 WHAT WE LOVE: Full-service firm, from custom builds, to renovations, remodels, and interior design.
KARA WUELLNER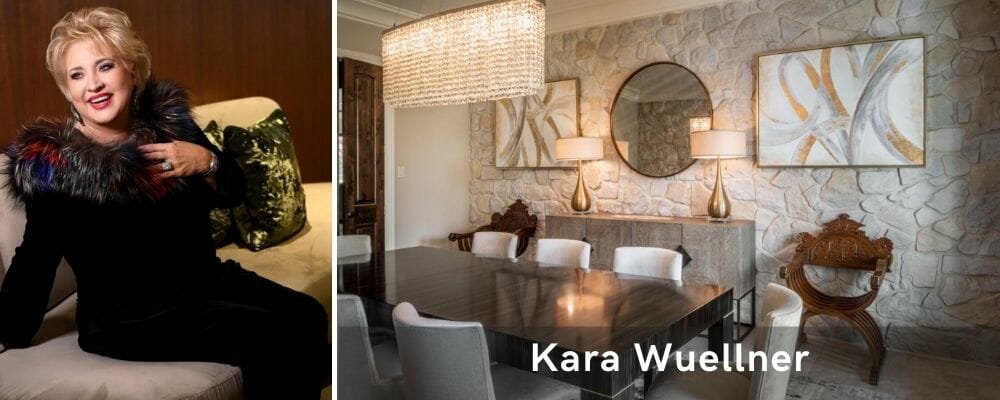 From cutting and pasting magazine photos into interior design collages as a child, to running a full service interior design firm, Kara's passion for interiors has always been evident. Together, she and her husband created The Design Firm. Today, they and their team are all top-awarded Houzz interior designers in Houston. While Kara is capable of creations in any style, many of her designs are bold, contemporary creations with statement pieces and loud color choices. On the other hand, she also creates subtle designs with neutral palettes and rustic touches that are popular across Texas.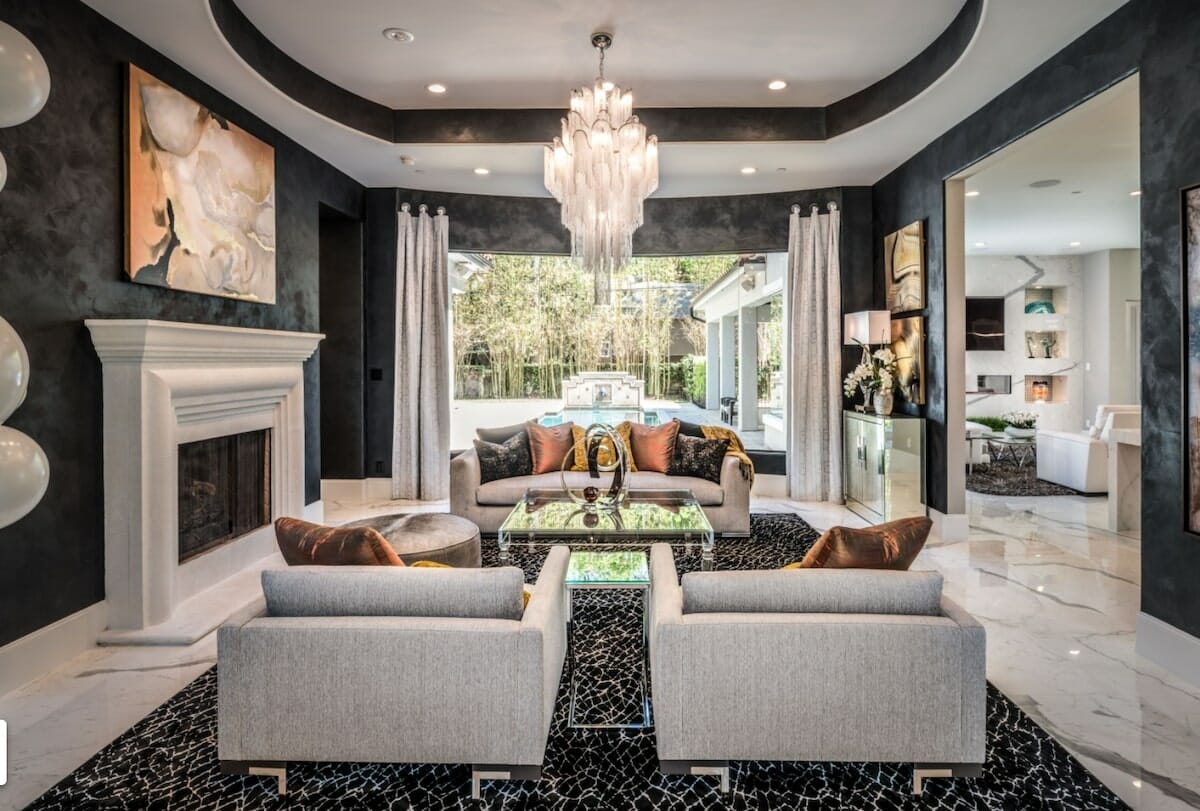 WHAT WE LOVE: A bold, signature style that makes The Design Firm's creations certainly one of a kind.

KAREN DAVIS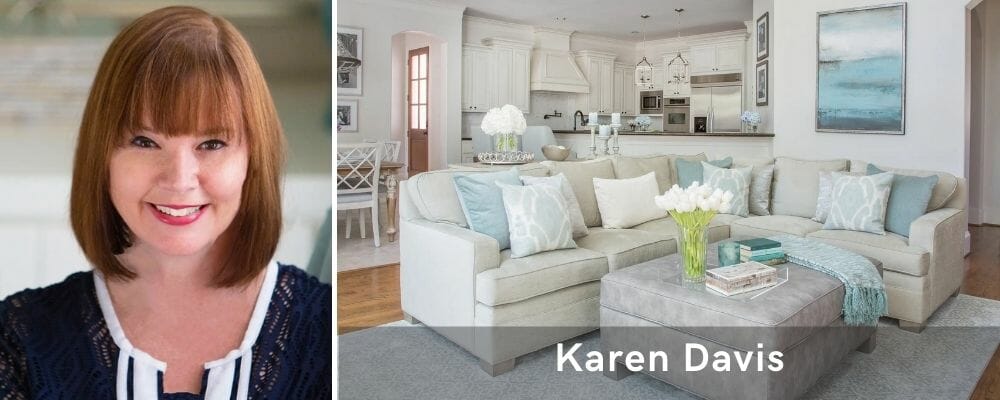 Growing up in New Orleans with a family that valued creativity inspired Karen Davis' passion for interior design and her sensibility for comfortable home environments. Her design education led Karen to Paris and other European countries for a global learning experience. Now, her interior design firm, Marker Girl Home focuses on creating comfortable, stylish family friendly spaces. She shares, "I design my "Family Friendly Interiors" by using suitable fabrics and furnishings, that stand up to "real life" living and does not sacrifice style for it." Additionally, Davis' special design touch comes from her ability to personalize her clients' homes by showcasing meaningful items and integrating them into the whole design.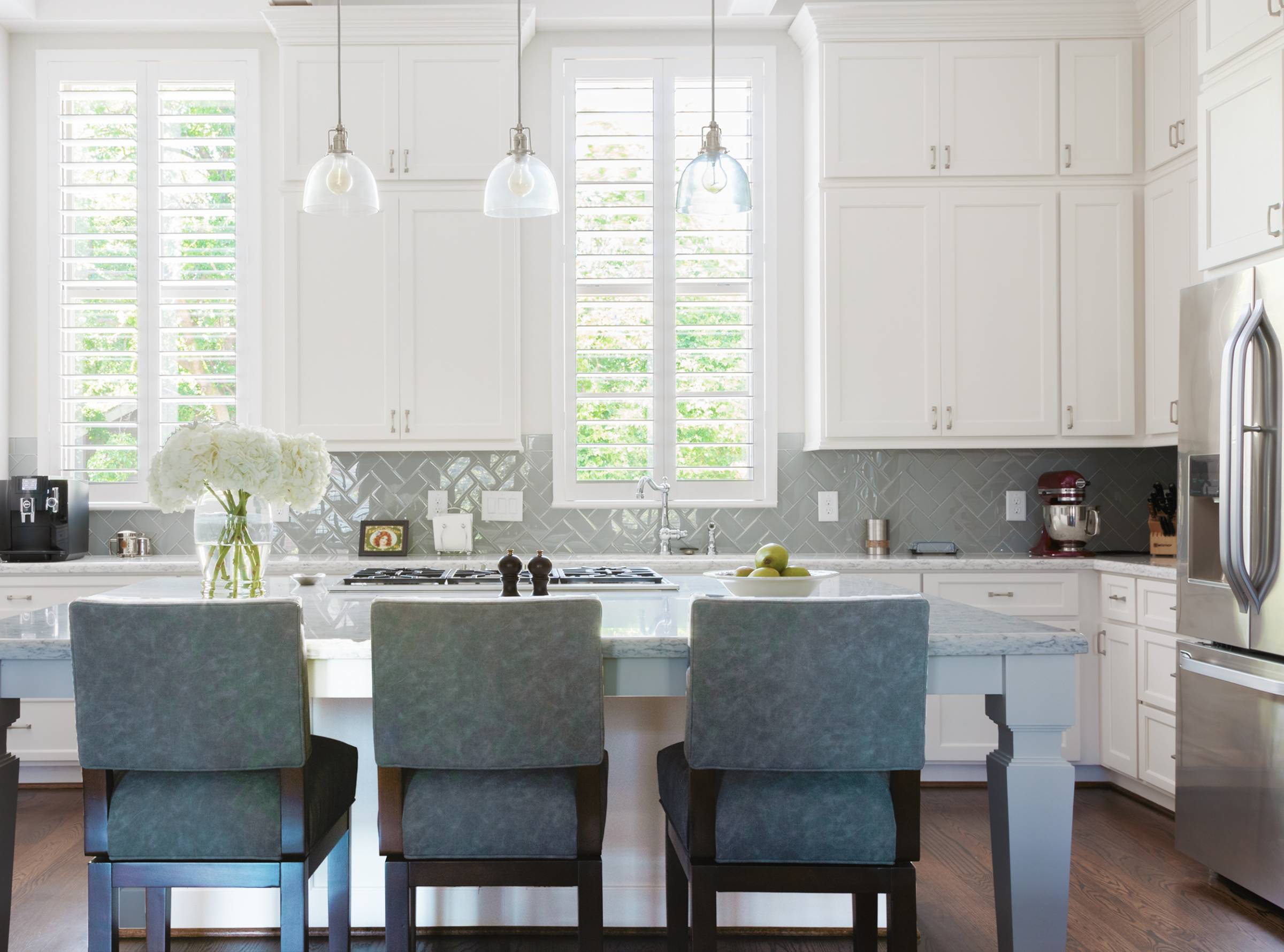 WHAT WE LOVE: Davis' ability to give spaces a softness that inspires tranquility and a smile.
SHANNON MANN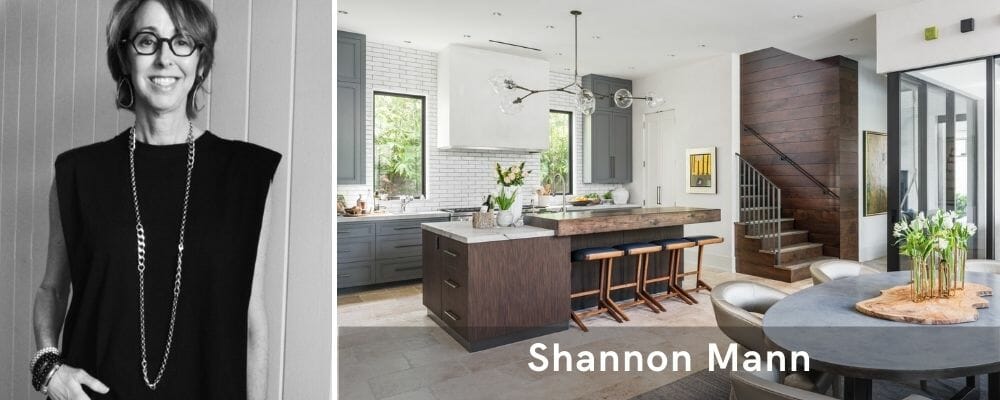 Shannon Mann and her husband, Jamie, merged their passions to create Mann Design Studio. She specializes in all things design related, while Jamie leads the technological aspects of the company. As a result, the pair have been delivering functionally beautiful spaces for the past 30 years. Mann Design Studio team boasts a wide range of design talent. Therefore, they are not restricted to any design style or aesthetic. Among their portfolio you'll find anything from stately transitional interiors to bold eclectic spaces and everything in between. Consequently, they are some of the best interior designers in Houston.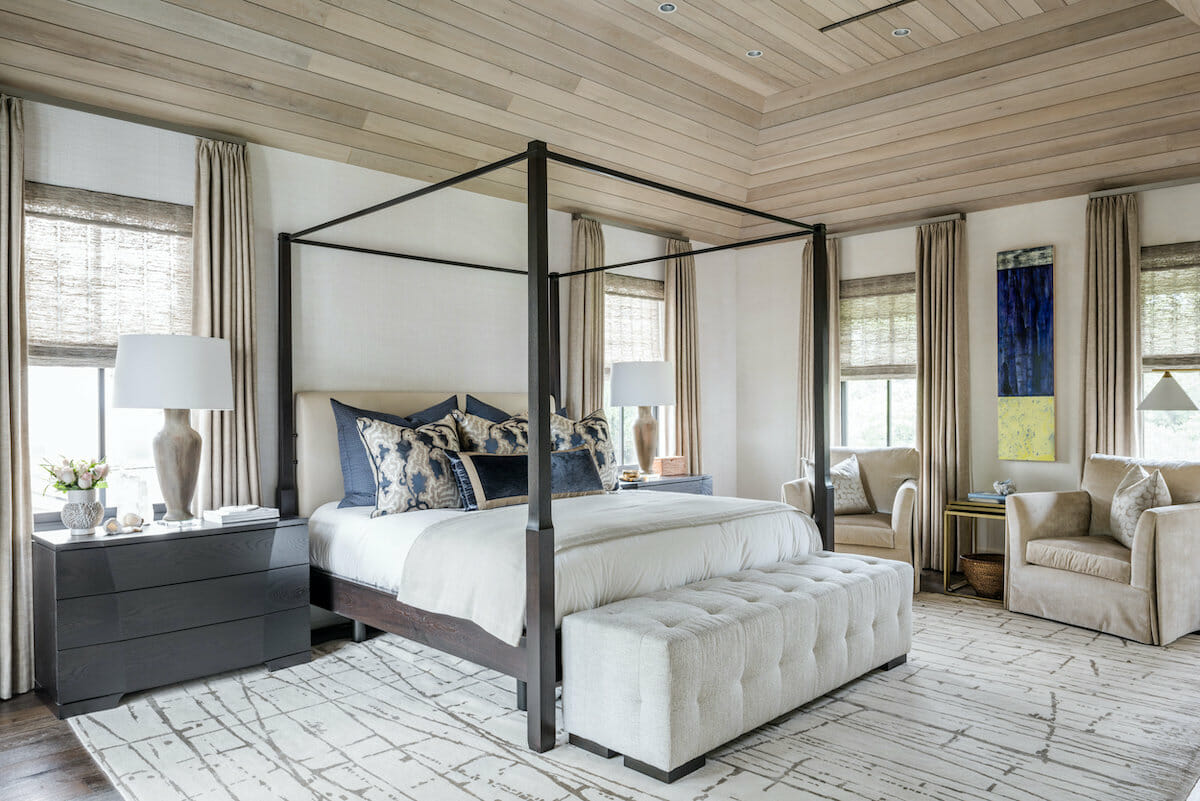 WHAT WE LOVE: Their broad range of design talent that can certainly accomplish any client's wish list. 
KATIE DAVIS

Ever since her family home underwent a major remodel when she was young, Katie Davis has been drawn to interior design. Now, she's the founder and lead designer of her own interior design firm in Houston, which specializes in residential interiors. Katie and her all-women team of designers are careful to create spaces their clients will love coming home to. Furthermore, they have a knack for blending clients' current furniture and decor treasures in with the designer's curated selections to ultimately deliver spaces tailored to each client.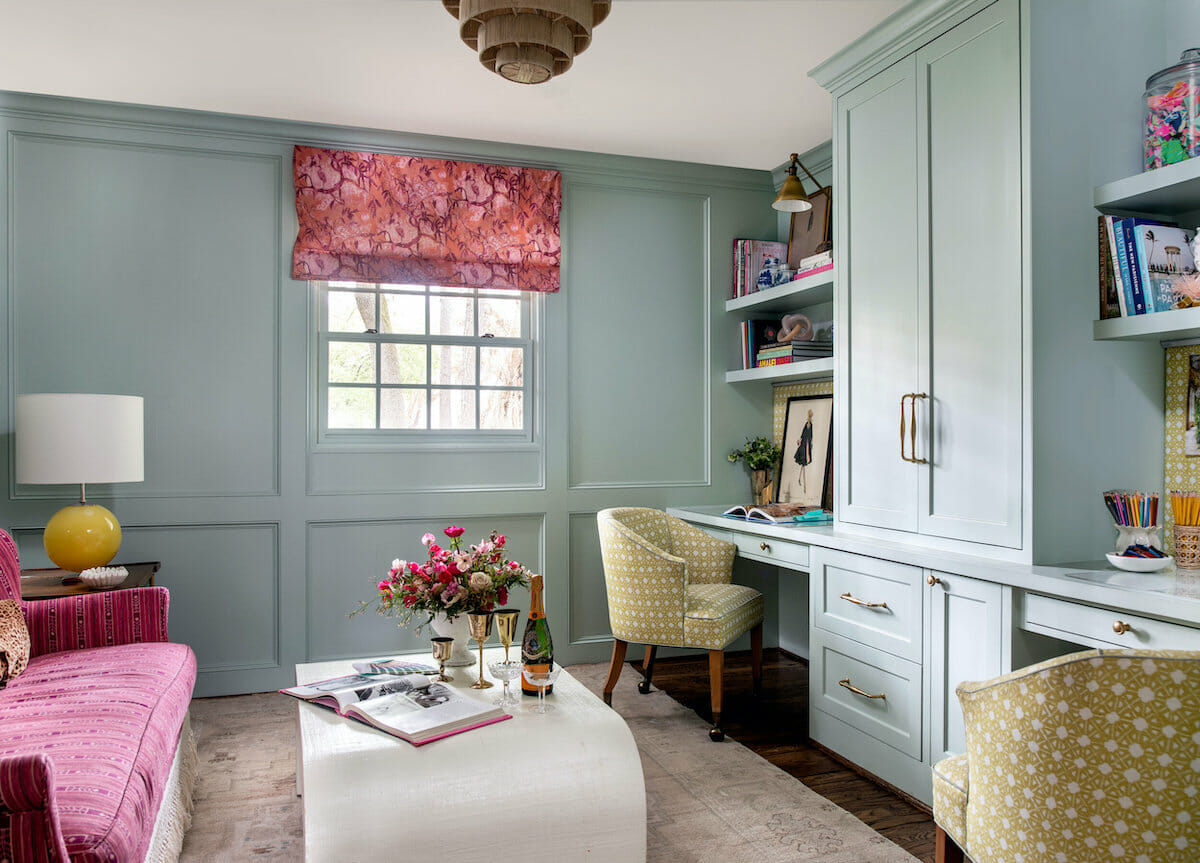 WHAT WE LOVE: Her honed in style of neo-traditional with fun pops of color or bold decor for a modern touch. 
Still Looking For Houston Interior Designers Near You?
If you're in need of interior design help, but not sure who to choose, schedule a Free Interior Design Consultation for help finding the designer just right for you!

Images: [1]