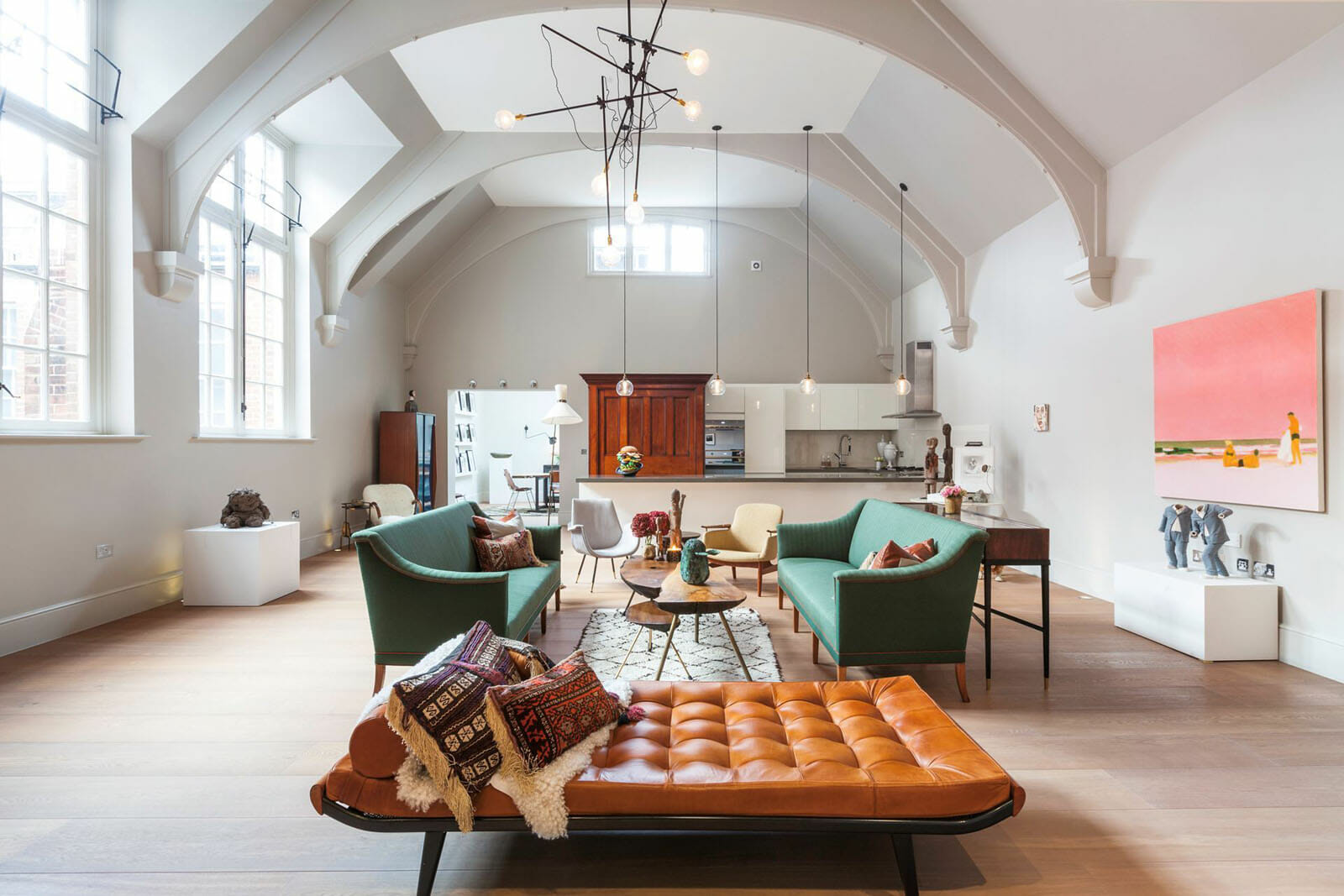 Eclectic interiors are super trendy at the moment, and every magazine, TV show and blog have been showing you aspiring eclectic interior design to covet. But what exactly is eclectic style? To the untrained eye, it looks like it is merely a bunch of items that were randomly thrown together and magically work. But if you have ever tried your hand at creating an eclectic interior, you may have noticed that it is not quite as simple as it looks. Keep reading to see our affordable interior designer's top 7 tips for your eclectic home! 
According to the dictionary, eclectic means selecting and using what are considered the best elements of all systems. Getting this curated look to look like it was done with ease, however, is one of the most challenging things to do in interior design. Check out our before and after post on this incredible modern eclectic loft for even more inspiration. Here are our top 10 tips for getting eclectic interior design right.
1. Eclectic Interior Design Basics: Choose a Color
Instead of going wild on the color front, consider your core color palette beforehand. This is what will guide you in creating a harmonious space as opposed to a wild and erratic one. Choose a neutral palette and an accent color to get you started. As you build your interior inventory, you can add to that core palette. Have a look at what other eclectic interiors look like to become inspired.
When it comes to the walls, keep them simple, as they will act as the backdrop from where to showcase your curated interior. Dark colors deepen interior intrigue, lighter tones create a calm canvass, and unpainted brick or plaster add to the textural element. When looking for living room ideas consider the amount of natural light there is in the space to begin with.
2. Eclectic Interiors Always Play with Pattern
Use patterned rugs and scatter cushions  to subtly introduce different design eras into a room. Geometric shapes, fleur-de-lis and even polka dots can create aesthetic intrigue when used with other patterns. The vibrant visual of seemingly opposing patterns add fun and surprise to a space; keeping a light-hearted atmosphere.
3. Eclectic Style Gallery Wall
If you've always wanted a gallery wall, now is the time! A gallery wall adds character and personality to any room, and you can really let your imagination and personality run wild here. This is also where that lovely simplistic wall comes into play. Showcase your weird and wonderful art pieces to add quirk and character to the room. For ideas on how to create the perfect gallery wall, read our article here!
4. Eclectic Interior Design Loves Texture
A key element to an eclectic style is contrast, and using different textures in your interior can prove a quick fix. Marble, smooth leather, wood or steel against fluffy throws, woven rugs or coarse stone and brick add the much-loved aesthetic narrative of an eclectic home. This contrast is what lies at the heart of these innovative interiors.
5. Mix Up Furniture In Your Eclectic Style Home
Eclectic styles are perfect for showcasing fantastic furniture finds and unique artisanal pieces. Follow your intuition and you're sure to create a creatively curated space. Keep in mind that your eclectic home will take time to build. These kinds of pieces tend to have a story of a trip somewhere or a small little shop that you found almost by accident. Be patient and keep your eyes and mind open for the right items.
 6. Eclectic Home Decor: Statement Objects
Every piece of furniture and decoration can have a story, but statement objects are what will add that perfect finishing touch to your room. Think sculptures, vases, chandeliers, table lamps, and floor lamps.  Choose one item and really give it a special place in the room, where it can stand on its own and steal the show. Or create a collection of favorite items and proudly put them on display where you can admire them every day.
 7. Ban the Clutter
Eclectic doesn't mean messy and filled to the brim with stuff. Less is still more, even when it comes to the fine art of eclecticism! Rather have fewer key pieces that you really love, than shelves full of ornaments and a floor flooded with sentiment. Keep things neat and tidy and showcase your most treasured possessions. Just because you own it, doesn't mean you have to show it!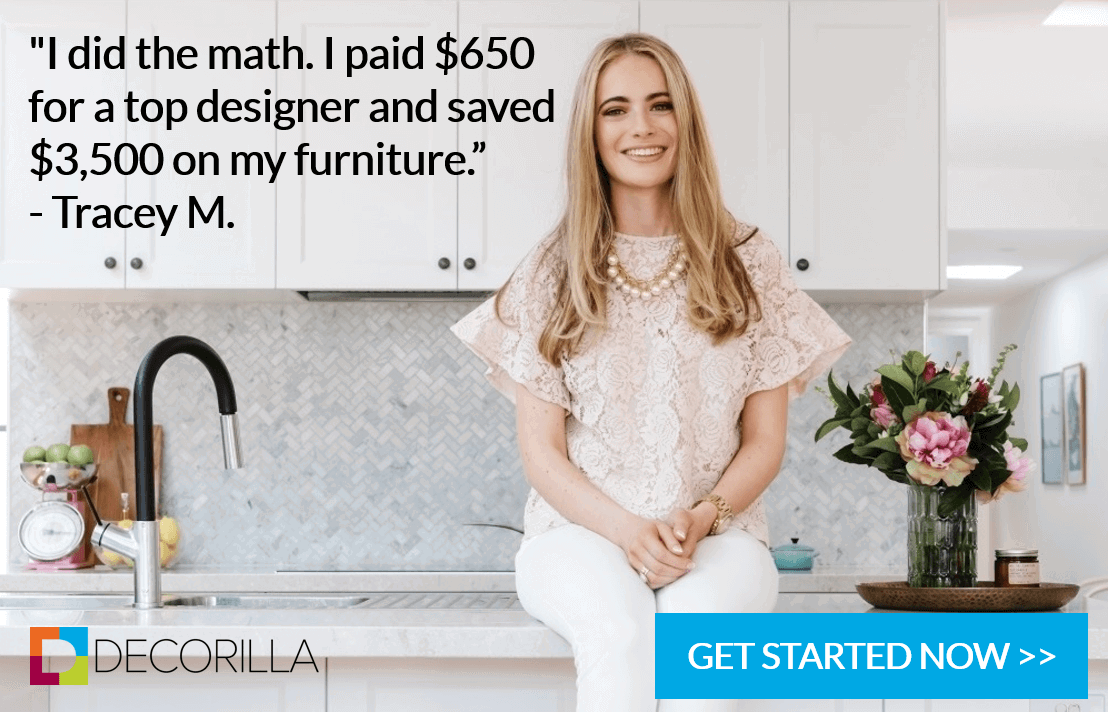 Get Your Eclectic Interior Design Started Today
An eclectic interior is likely the most personal style of design: there are no strict rules that apply, and no specific furniture style or era that you have to comply with. Mix different designs, textures, and styles with confidence and know that as long as you used our tips as a guideline, it will work!
Excited to get started with your eclectic interior, but unsure where to start? Book a Free Interior Design Consultation with one of Decorilla's expert interior designers today to help you create your inspiring interior!