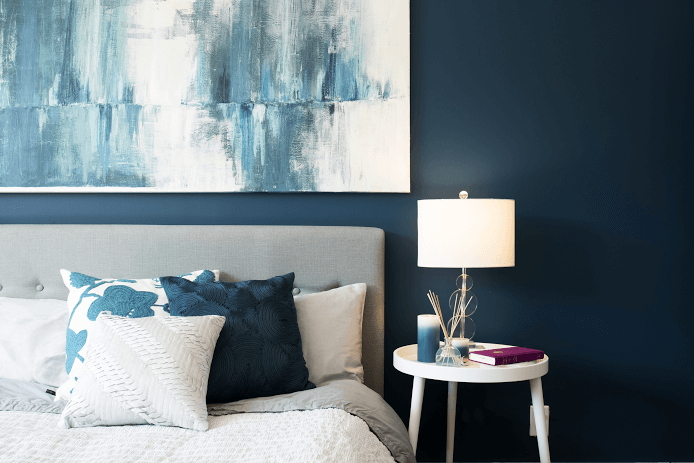 If there's one thing professional stagers know about designing spaces that appeal to buyers, it's the art of selecting great decor pieces while keeping costs in check. For Decorilla designer, Joyce T, who was asked to stage a space in the NYC neighborhood of Bedford-Stuyvesant, this meant she needed to be creative and budget savvy.
Hired by exclusive broker, Toni Martin of Corcoran, Joyce's challenge was to stretch a small $7K budget to outfit a 3 bedroom apartment in a new building by Urban View Development. Joyce shares "Since it's a trending area of Brooklyn (as most of Brooklyn is), the design needed to fit the neighborhood trend and the profile of potential buyers."
We're going to show you how she did it!
Joyce first focused on finding a few statement furniture pieces to transform the space. She relied on Apt Deco's innovative selling platform for gently used furniture to purchase at least one piece per room. Her favorite purchase: a set of 4 Callagaris Italian leather chairs (which would cost +$1,200 brand new) from a local Brooklyner for only $180. She sourced other stylish pieces from the local Fort Greene flea market, Wayfair, Home Depot, and Target.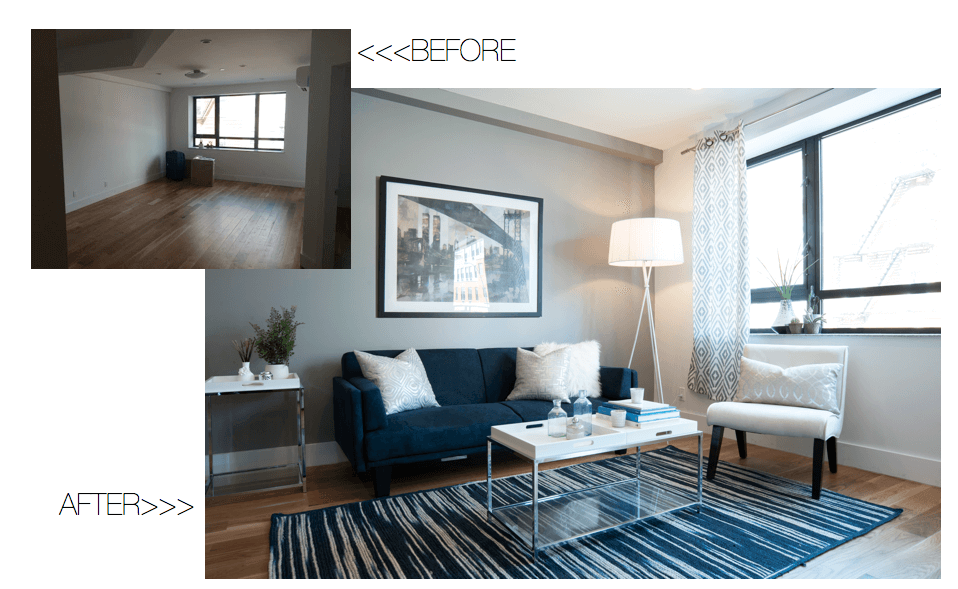 For the master bedroom, she purchased a beautiful, yet affordable Modway platform king bed from Wayfair as the large focal point of the room. Then, she adorned with soft furnishings like throws and pillows.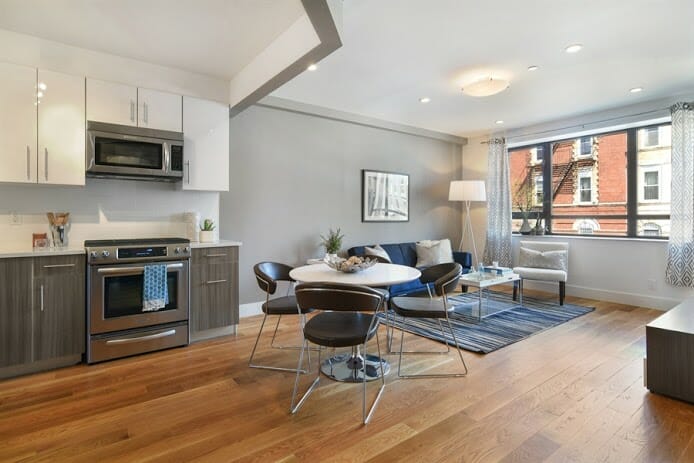 Joyce also added in a few personal DIY touches to the home to make it easy for potential buyers to imagine themselves living there. These touches included a large painting in the master bedroom painted by Joyce herself and a set of four paintings in the guest bedroom which were painted by her architect friend, Laurel Christenson. Check out this post for additional easy DYI ideas.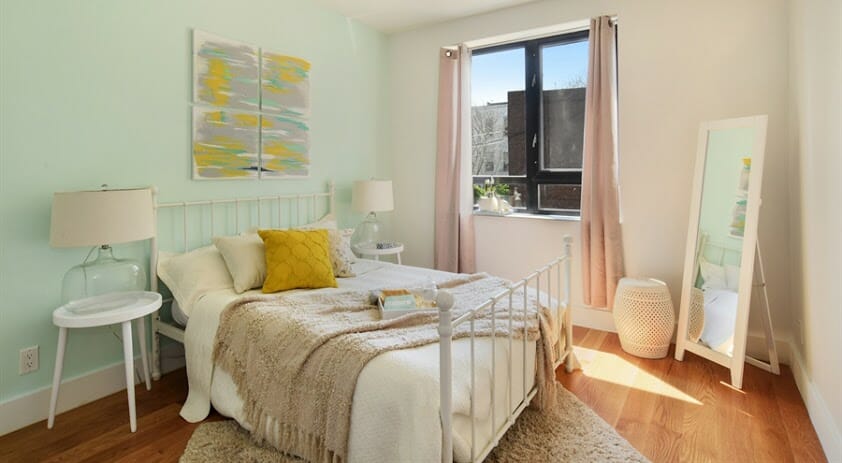 She used the remainder of her budget to purchase inexpensive paint, plants, and shelving to add more texture and life to the space.
At the end of the day, she was able to stay within her $7,000 budget – pretty amazing, right? Here are a few tips to help you do the same:
1. Look for deals on great statement furniture and don't always shy away from something used (keep in mind, everything can be refinished or repainted!)
2. Use inexpensive paint and greenery as ways to fill your space with color and natural beauty
3. Get creative! Who says you can't fill your walls with your own art work or photos? Plus, it's practically free! (Really don't have a creative bone in your body? Ask a friend!)
Have any additional ideas that worked well in your home? Share your tips in the comments!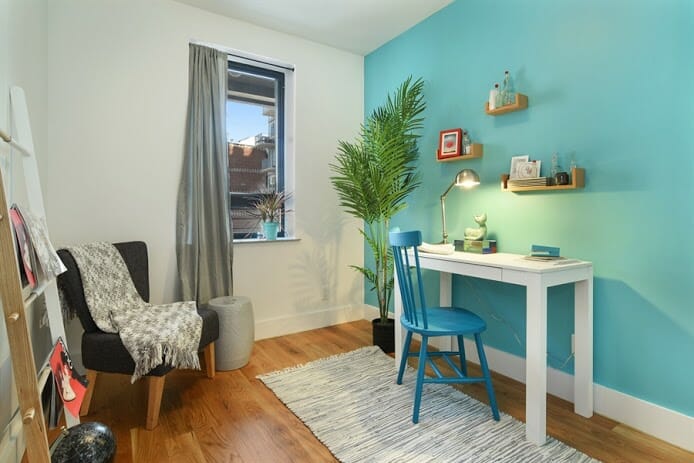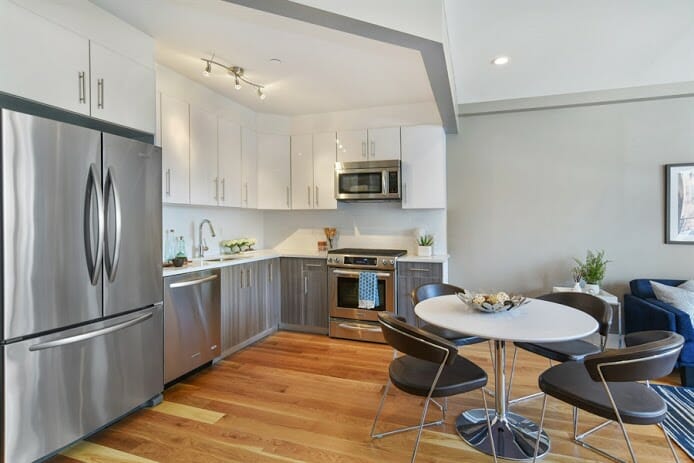 Written by Decorilla designer, Christine M. 
[photography by: Rayon Richards]