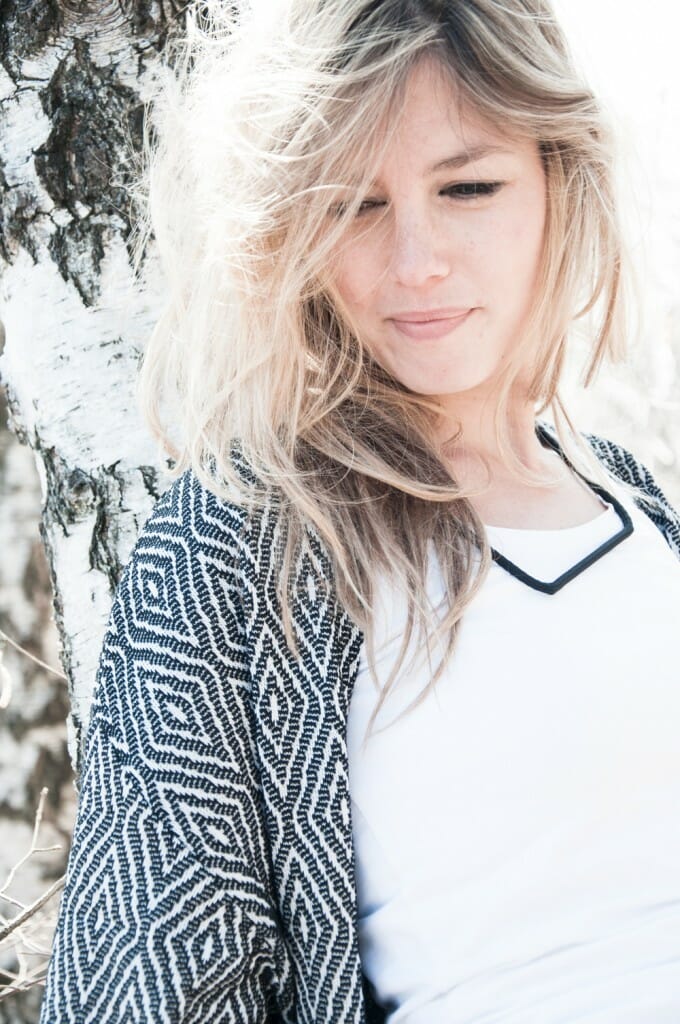 Let's face it, great design cannot happen without great designers. That's why it is our priority to scout for top young talented interior designers from the U.S. and all over the world. This week we'd like to feature Colinda, an accomplished Decorilla designer, who acted as our eyes and ears in the recent Design Week in Milan. She shares thoughts with us on what excites her as a professional designer.
1. Were you always interested in design?
Actually yes! As a child I was always crafting, working with clay, folding paper, and drawing. In high school, I really liked to learn about art history and after that I started a study in graphic design and interior design. I also took courses in photography and have always been interested in fashion. Since I can remember, I always have an opinion about what I find beautiful or not.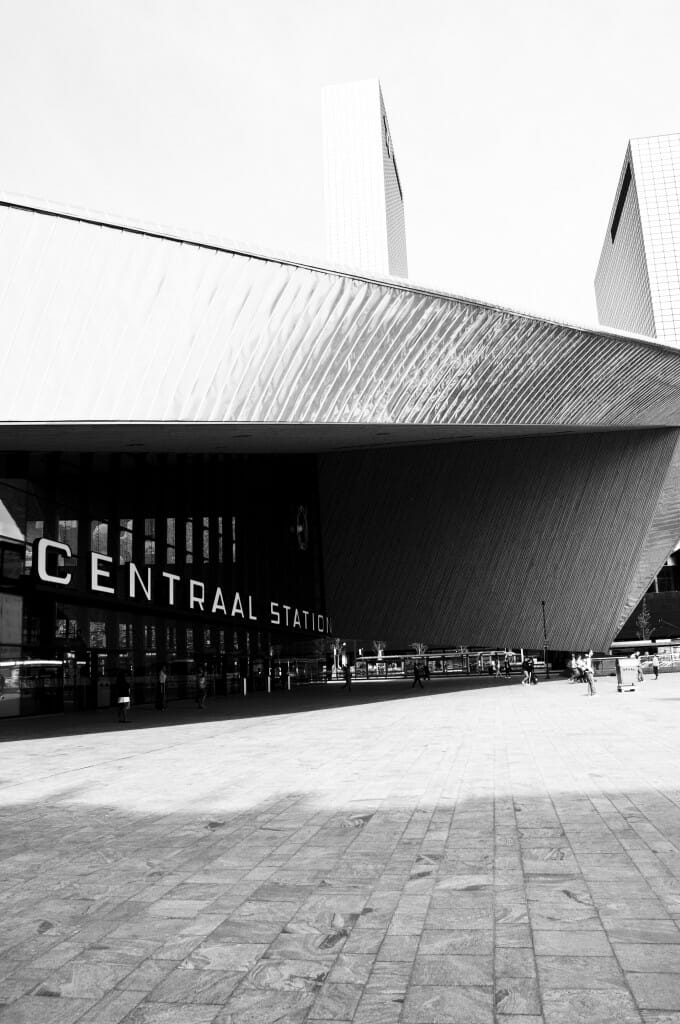 This photograph of the new Central Station in Rotterdam was taken by me. It describes my style very well. I love black and white. It's taken in Rotterdam (where I come from) and it is graphic.
2. What is your design style?
My style is Nordic and contemporary. I like geometric and graphic shapes and lines. I like designs to be functional. I love to add industrial or even bohemian touches. But overall, I love the beauty of simplicity. Even my wardrobe is influenced by my design style.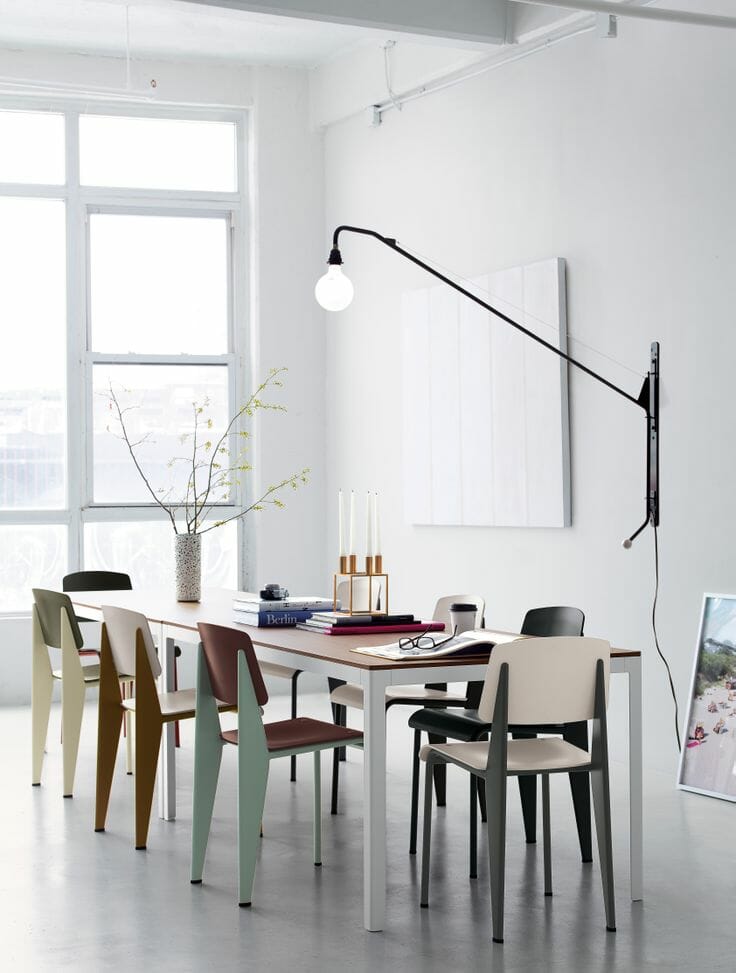 Dining – Pinterest
3. Who or what influences your work?
Daily life, traveling, latest trends, reading blogs, talking with people. Last year I left my full-time job to go abroad for a while. I decided to go to Milan to focus fully on interior design. There I met a lot of interior architects, interior designers and stylists. To hear what inspires them and to learn from them. Besides that I visited many showrooms and fairs to admire new collections of first grade brands. It was such a good experience to leave the daily habits to find out more about my personal preferences and being up to date with latest trends.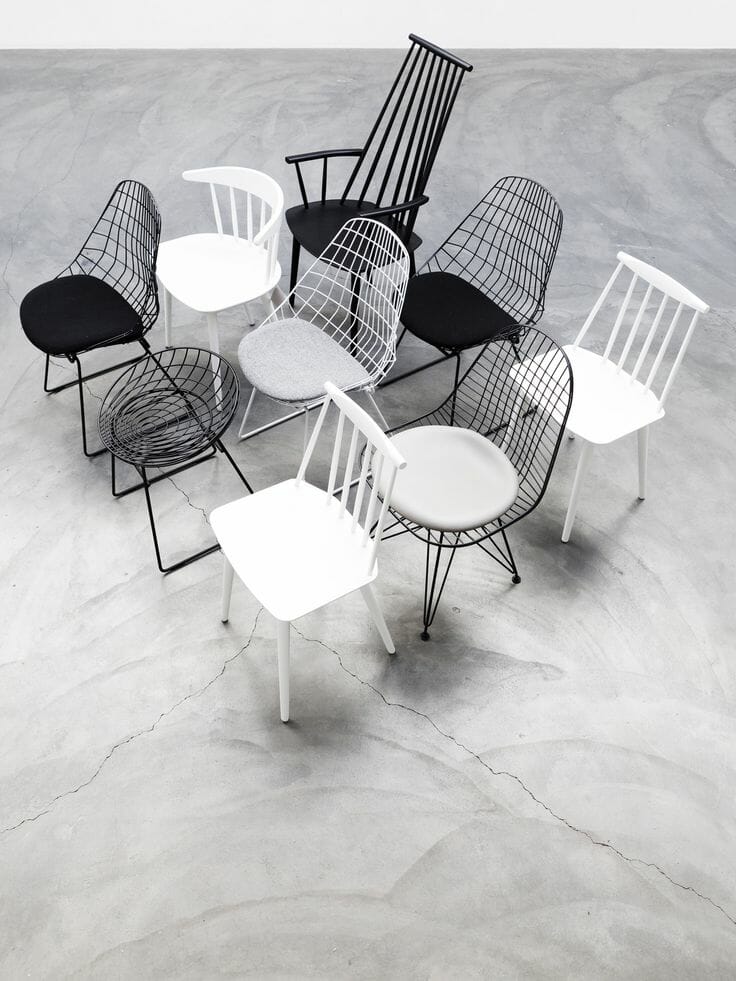 Wire frame design classics – Pinterest
4. Do you have any personal design secrets you'd like to share?
In my designs I always try to visualize a concept. Telling a visual story makes the design understandable, logical and personal.
5. What current trend do you think we'll be so tired of in five years? What current trend do you love?
I think that scrap wood is something that is not timeless and will not stay forever. It is very particular and something that I am already starting to get tired of. Also using fluorescents is something that I didn't notice anymore on the Salone del Mobile in Milano's Design Week. Those particular styling trends are changing year by year.
What I love at this moment is the pureness that I see back in furniture and accessories. The classic minimalism and pure materials. Because of good choice of materials and colors, spaces can feel comfortable without adding clutter or many frills and details.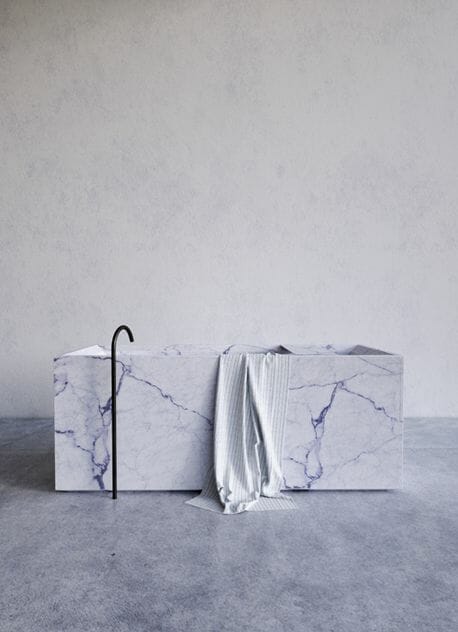 Simple and pure – Jon W Benedict – Pinterest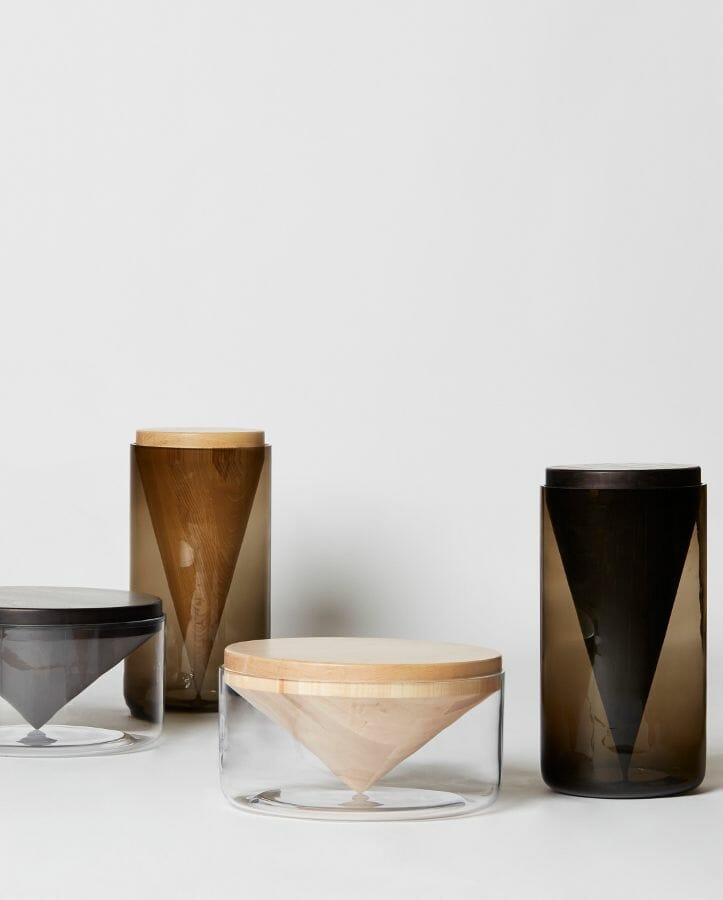 Tables designed by OKAY Studio – Pinterest
6. If you had to pick a favorite room in your home, which would it be and why?
The living room makes me feel at home by far. I have lived for a while in a house which I shared with other people. My living area was at the same time my bedroom. To catch up with my housemates and friends I used the kitchen; the only common room in the house. Cooking and eating brings people together but in my opinion it is not a place to relax, lay down and read a book. "You really know what you are missing, when it's not there".
7. What is your favorite design magazine or blog and why (besides yours:)?
The blog that I read the most is DesignMilk.com. I like it because you can read about all kinds of design: interior design, architecture, art and fashion. Design Milk is very up to date, the photos are high quality and they are writing about news from all over the world. Super interesting and entertaining!
Always up to date with newest designs on DesignMilk.com
8. What is the best thing about being an interior designer?
That I can make people happy with my creativity.
Check out Colinda's beautiful portfolio here.