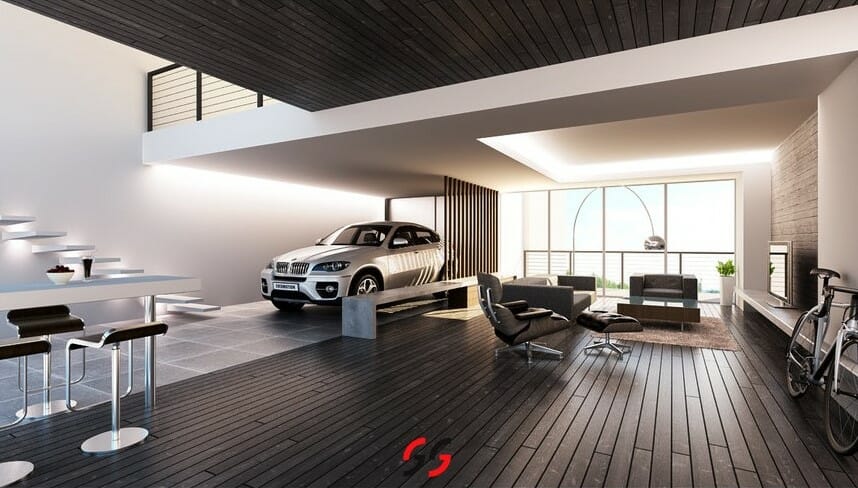 One of the most common design challenges is effective use of space. This is especially true when the space is limited and several uses of the room are needed.
Take one of our recent New York studio design clients, for example. Having moved into a large bedroom, he wanted to create a split living/sleeping space. He was clear about what he liked. "I want to create an airy, elevated type of room with not a lot of furniture that is too close to the ground". To us, this translated into: floating furniture, a platform bed and a clean minimalistic look. These elements help open up a room. Other possible solutions include the following…
painting the ceiling a shade lighter to give an appearance of height
opting for textiles that are neutral or light in color
limiting clutter with sufficient storage.
Because the client had already painted the room in light blue, our designer suggested espresso furniture. It is contemporary, masculine and warm. It also blended in with the TV stand he had just bought and wanted to keep. Since the room had no main light, our designer suggested several lamps. And a pandurata bush, which is among the trendiest of indoor plants.
As with all of our projects, the client was given a floor plan that guided an effective layout of furniture and decor pieces as well as full shopping list with links to exclusive discounts, and 3D models of the final design.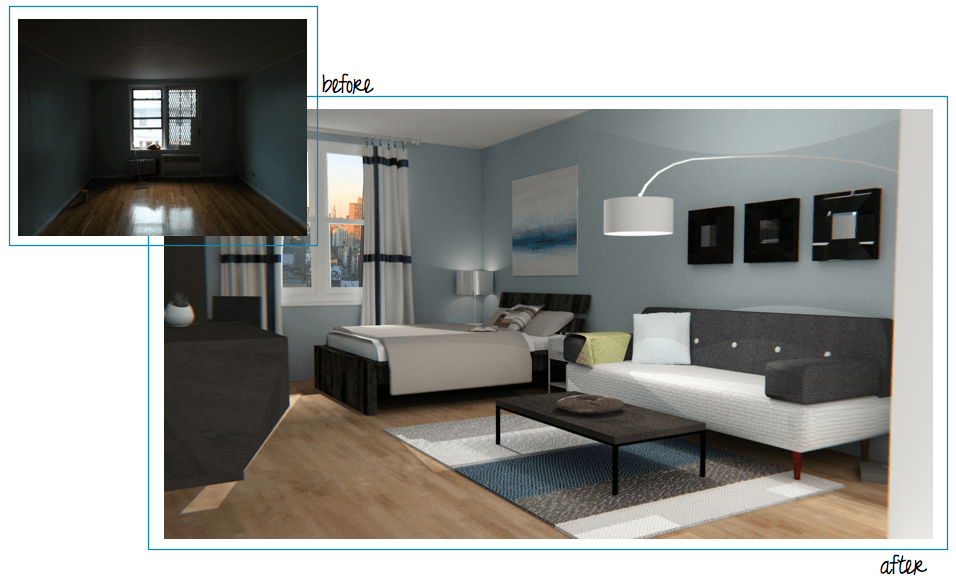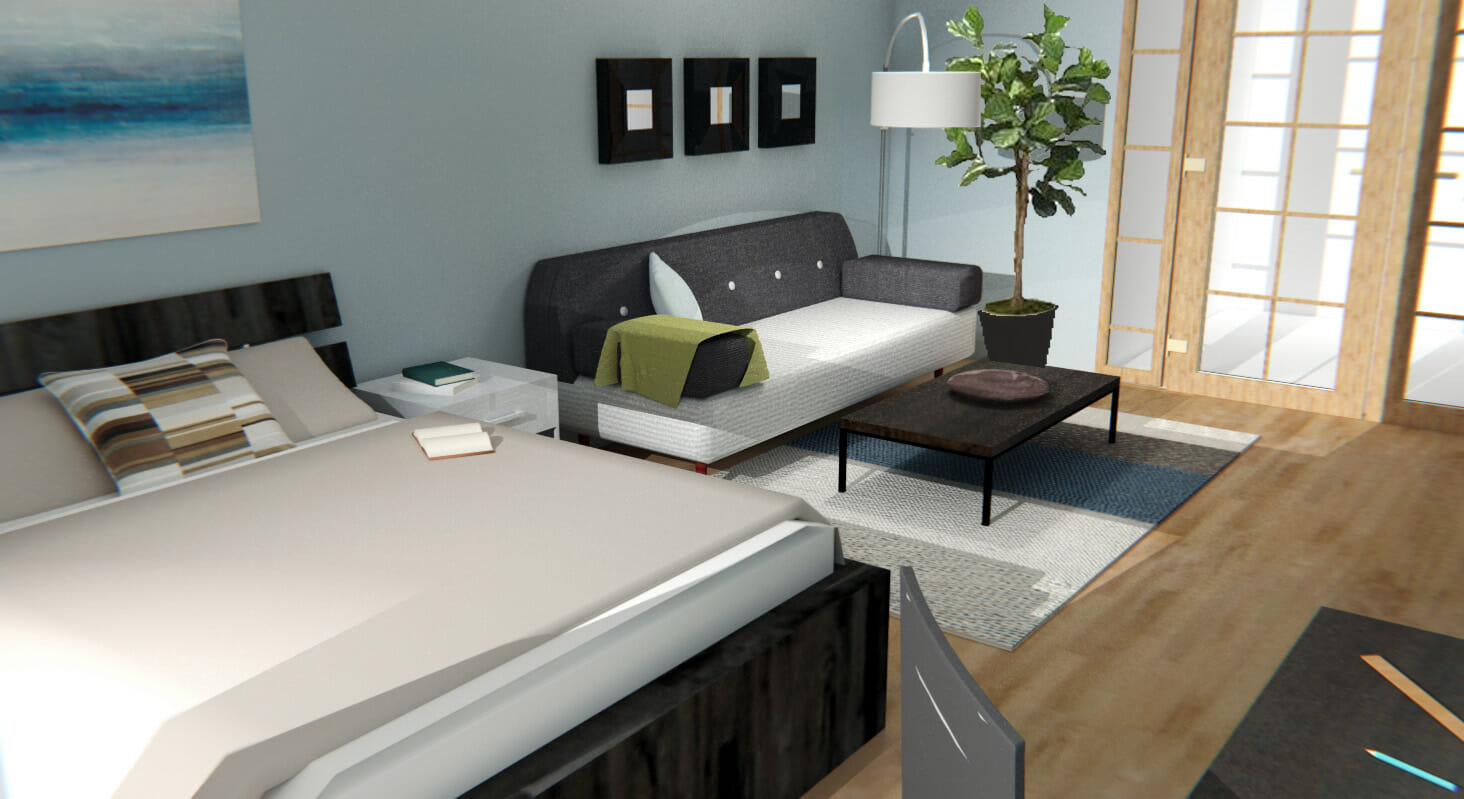 In a short time, this once dark limiting space transformed into a modern studio bachelor pad that our client enjoys. Have a small space needing design help? Start a project today and have our designers offer beautiful, useful solutions.
Written by Decorilla team members, Christine + Inigo.