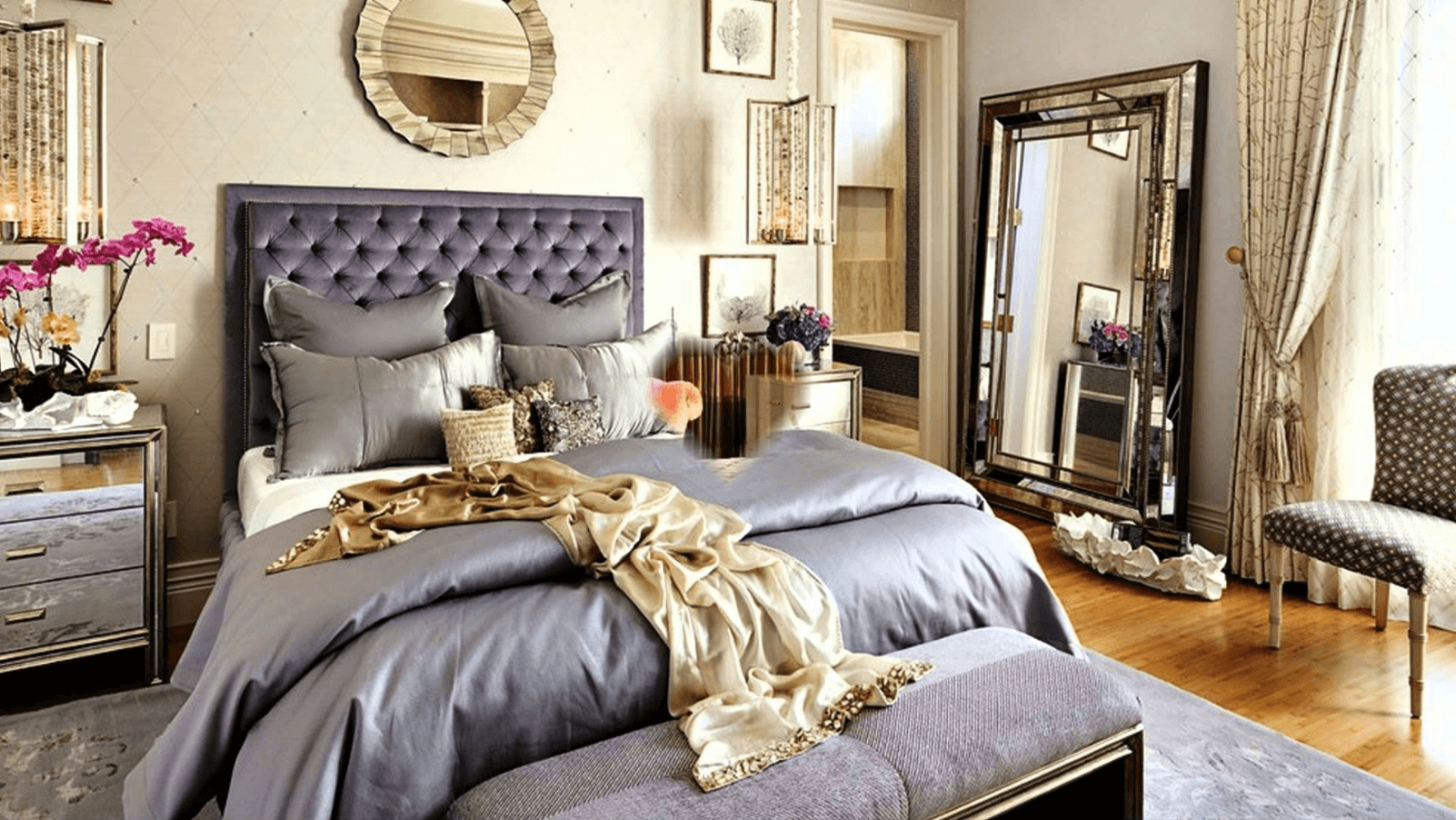 What would you create if you could craft a romantic bedroom design from scratch? A recent client gave us a relatively empty canvas to work with in this room. The architectural design is beautiful. A nook of windows look out onto Central Park greenery in one of the corners, and the tray ceiling provides a built-in luxe decorative element.
People who have to completely decorate an empty room could easily become overwhelmed. That's where online design services and a useful bedroom design tool comes in handy. The 3D room design tools that allowed Decorilla designer Mladen to showcase this romantic bedroom online design helped the client to fall in love with their space. Digital drawings gave them hope while their bedroom was still empty. Here's how he did it.
THE CHALLENGE
Present the client with beautiful and functional romantic bedroom design ideas
Completely furnish the bedroom
Avoid white furniture, which is typical of romantic designs
THE INSPIRATION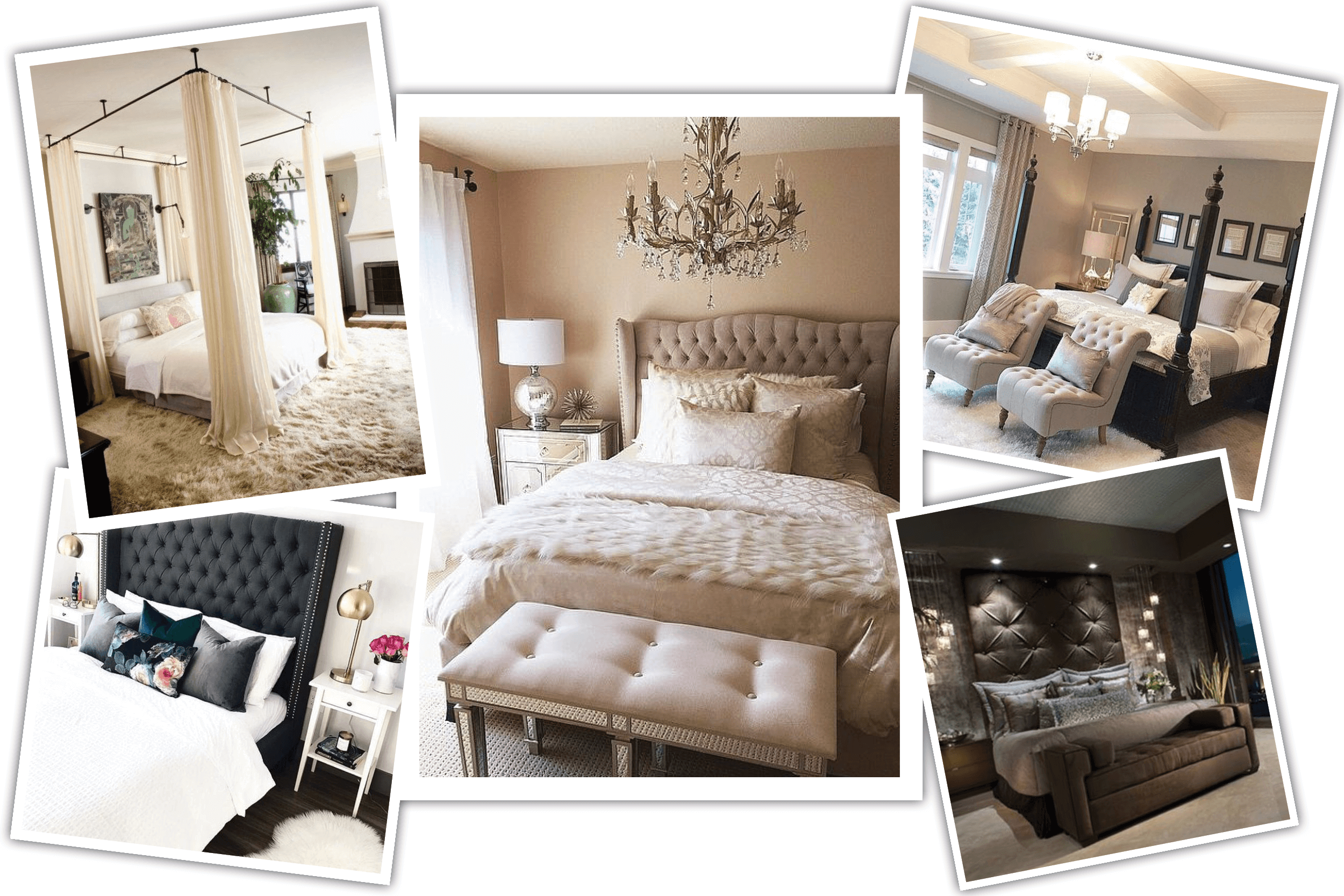 The thought of romantic bedroom design brings neutral colors, pinks, purples, metallics, dim lights and candles, and soft tones and materials to mind. However, a Pinterest search shows that romantic designs now encompass so much more. Some of the search results for romantic rooms have a bit more boldness and an eclectic feel to them. The gray walls of this homeowner's new room served as inspiration for a monochromatic and dramatic romantic design.
THE DESIGN
Decorilla designer Mladen was presented with a fairly empty room. He could have devised any sort of plan. What he created was perfect for the clients' needs, while also achieving the romantic bedroom look they desired. The dark gray walls were continued, in a sense, with the dramatic dark gray decorative window treatments on either side of the window nook. These same draperies were also used as a decorative element to frame the master bed. Although they are not functional in the sense of covering windows, they provide scale and make the room feel less empty without cluttering the space.
THE INITIAL MOODBOARD
Mladen's concept for this romantic bedroom was sleek and simple. He proposed furniture and decor that each has it's own unique character. The color palette incorporated more gray tones to coordinate with the wall color, in addition to pale accented throws and metallic tables for variety.
THE RESULT
With such a spacious room, it may be hard to imagine what the final look of this big bedroom design would be. It started out overwhelmingly empty and scarce. Mladen's expertise helped to dramatically transform this bedroom without over-designing it. A few handy 3D room design images helped along the way, as well. Traditional design in romantic bedrooms often looks very full, and thus it sometimes looks crowded. However, Mladen's design makes it so that each of the carefully curated romantic-styled furniture and accents really stand out. The minimalist approach that he took created a dramatic, yet gorgeous, statement in this master bedroom.
The designer took the challenge of all grey walls and used it to the client's advantage. To achieve a more cohesive overall look, he recommended two new complimentary tones of gray – Benjamin Moore's Yukon Sky for the walls, and Sterling for the inset of the tray ceiling. Mladen then incorporated even more gray with the window treatments, seating, and tufted bed base and headboard. The room is almost monochromatic, except for a few bright colors and metallic gold accents.
Mladen didn't fill the huge bedroom full of accessories. He incorporated a few iconic pieces and they uniquely made a powerful statement all on their own. The dynamic window coverings serve as a soft, decorative touch. Each horizontal surface serves a distinct purpose – a bed, a desk, two side tables, two stools, and nested tables beneath the wall-mounted television. Nothing in the room is unnecessary; on the contrary, each item has a definite function. They all work together the provide the clients with a modern romantic bedroom that they can enjoy each day.
GET THE LOOK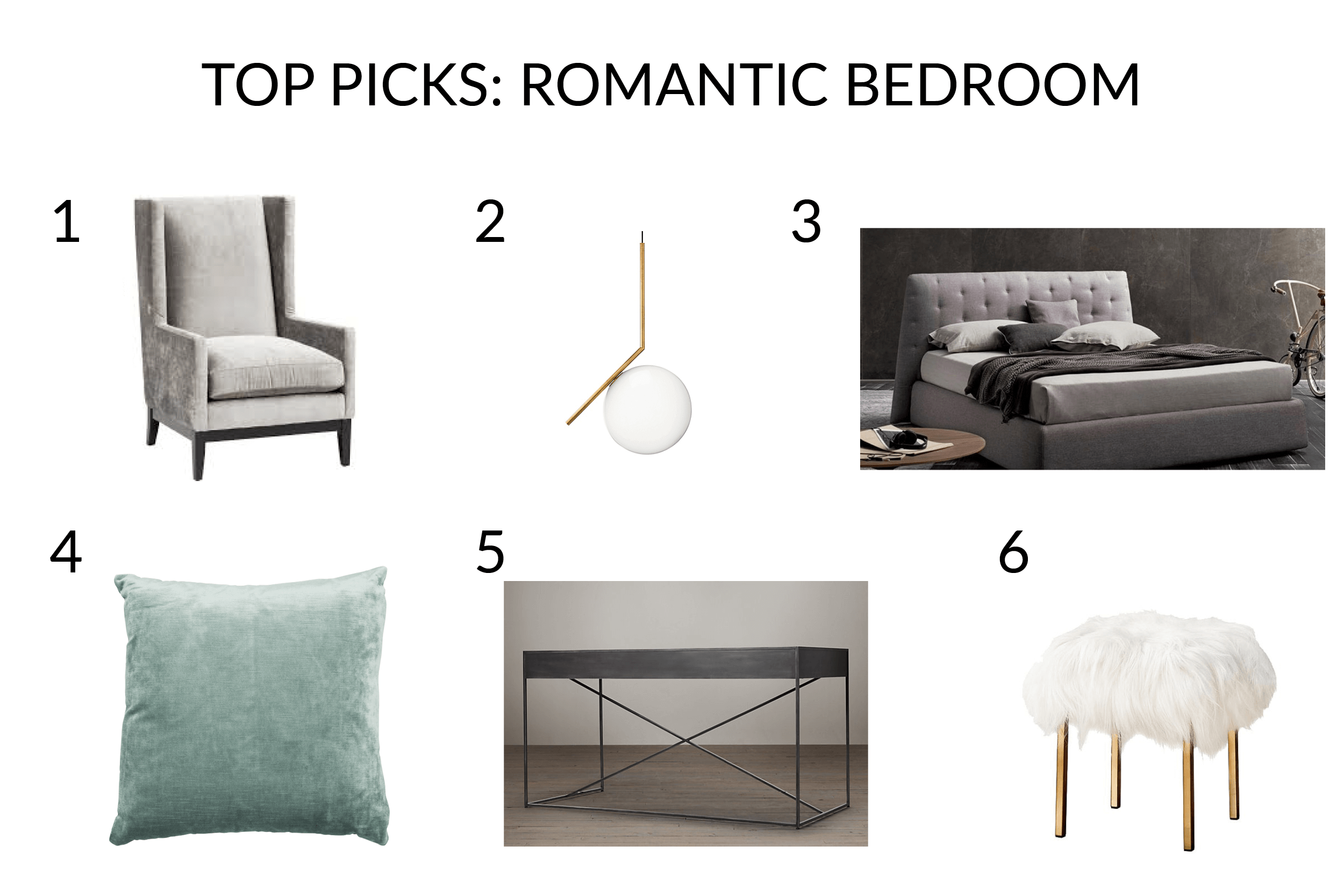 To sum up this design process, the client was able to tell us their wants and needs and then received two initial concepts from two different talented designers. Once they chose their favorite preliminary design, they provided feedback and received a completely detailed design they love. Mladen created a floor plan, color suggestions and a shopping list with exact furniture and decor details including trade discounts at several of the stores. The Decorilla team helped the clients better visualize the space with 3D room design images. This method helps Decorilla clients everyday.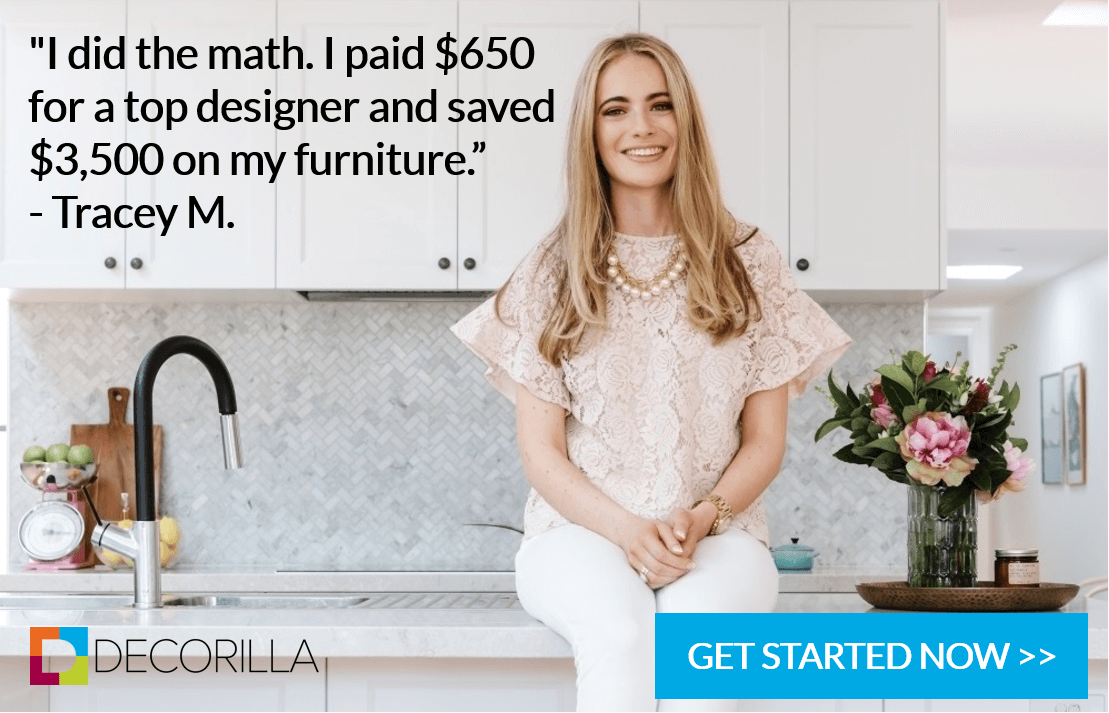 When people are faced with a seemingly impossible design task, online design services come to the rescue. Start your design journey with a free interior design consultation online from Decorilla today!
Written by Decorilla designer, Addie F.