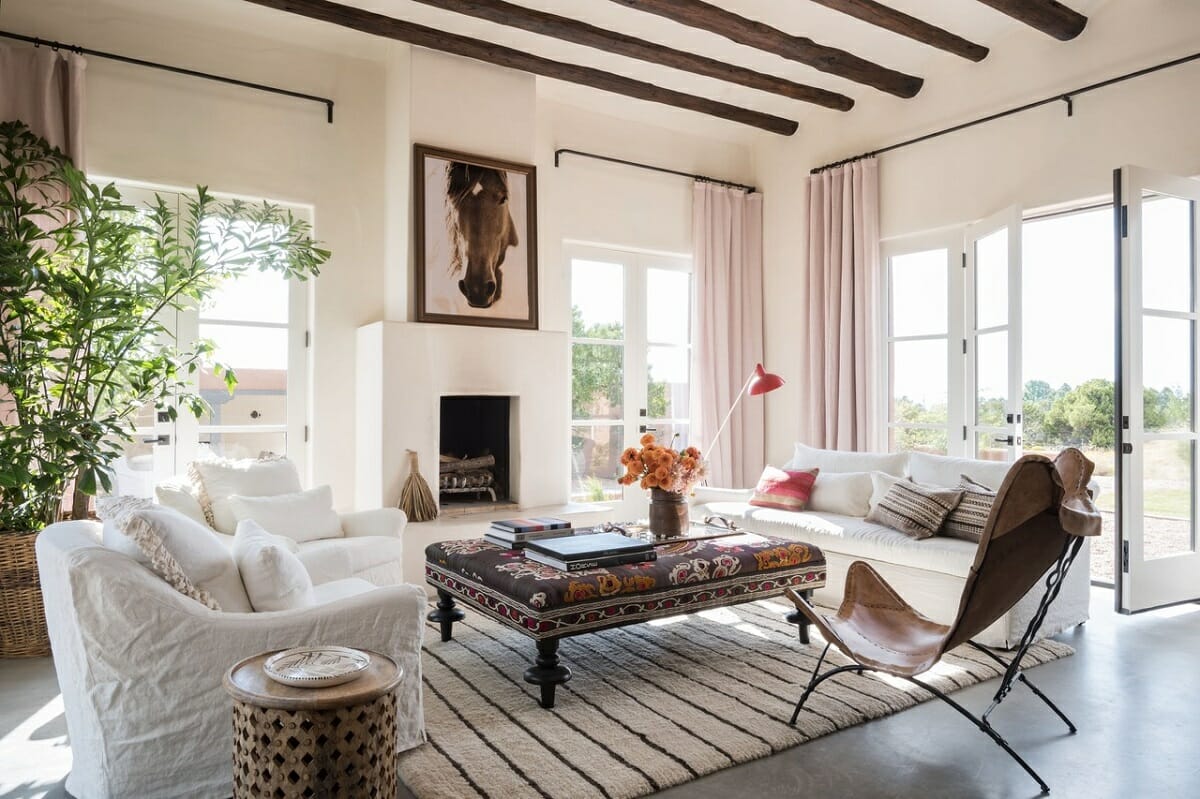 Albuquerque bursts with southwestern charm and cultural energy. This colorful city is home to interior design talent that draws inspiration and creativity from the vibrant cityscape and miles of surrounding parklands. And since we love to keep an eye on local interior design scenes, we've put together the top Albuquerque interior designers and decorators making a name for themselves with beautiful designs. So read on to see who's who among the best. 
Top Albuquerque Interior Designers
Nicole Rorem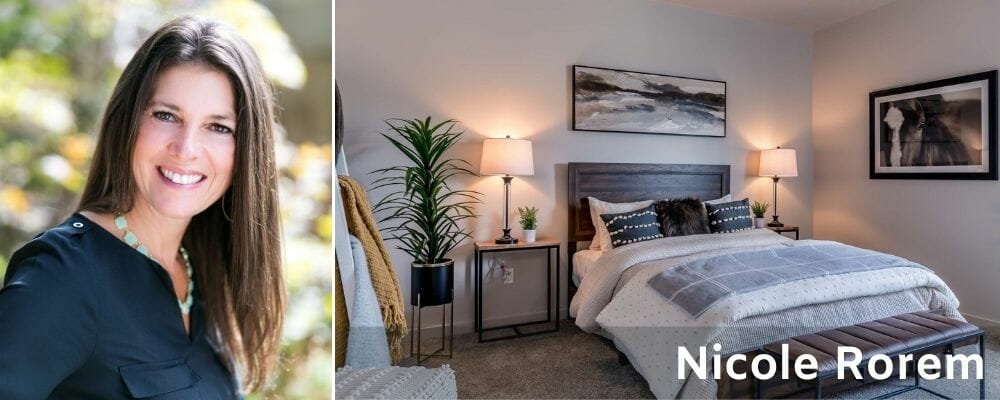 Nicole Rorem is the creator and driving force behind Su Casa Staging. She's been a home stager for years without knowing so. While ceaselessly decorating her home and the interiors of friends and family, Nicole developed an eye for interiors. Now she runs a flourishing home staging and redesigning firm set on providing spaces that sell. What's more, her overflowing inventory lets her decorate stunning houses on a budget.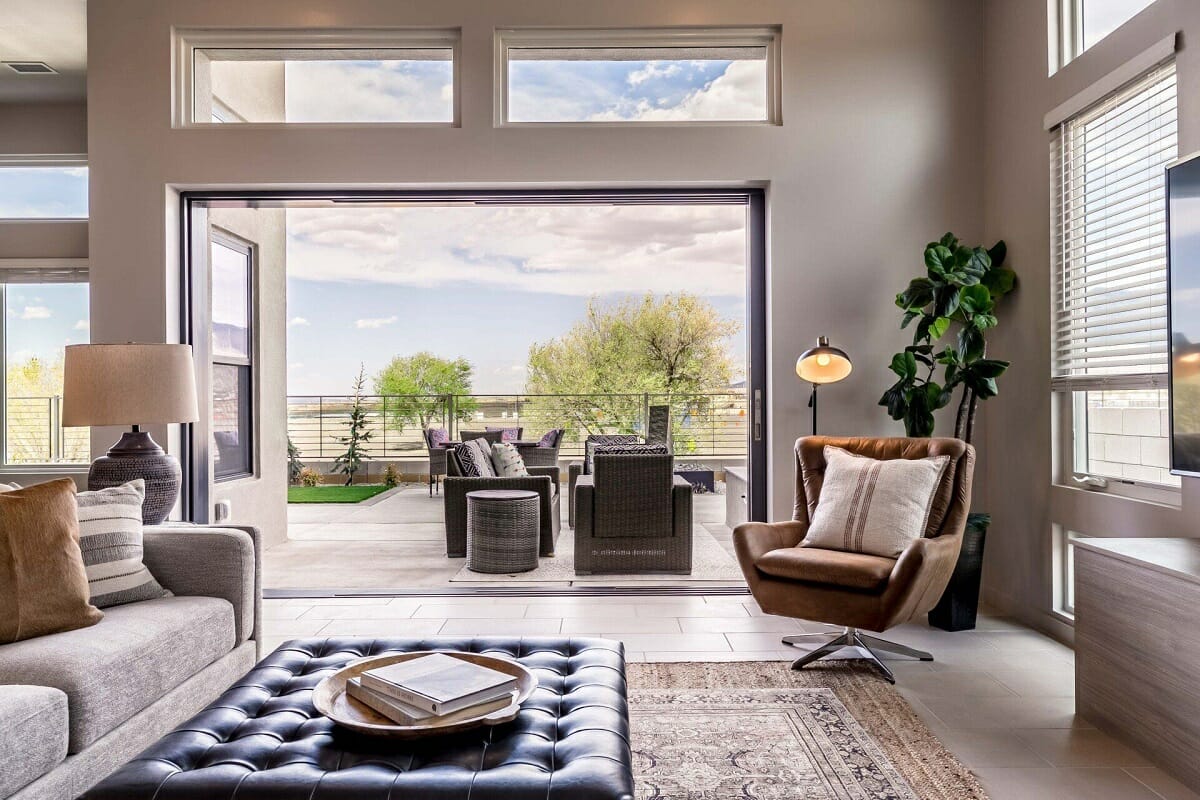 WHAT WE LOVE: How Nicole's passion for décor lead to her becoming one of the top interior decorators in Albuquerque, New Mexico. The reason is clear. Her designs are chic contemporary with a hint of trendy. 
Decorilla Albuquerque interior designers are the most accessible and offer some of the most affordable design services among the list. In fact, the top Decorilla designers are reachable across the country thanks to an easy-to-use interactive online platform. The specialist team can help match you to the interior designer just right for your project. Moreover, they merge a wealth of designer knowledge with the convenience of technology. And the result is amazing online interior designs that make your dream room a reality.
As some the best interior designers in Albuquerque, New Mexico you are able to pick your favorite designers to begin the project. That's right, you'll receive proposals from two different designers. Then, you choose the one you love the most and the winning designer will work with you to finish the final design. They will also create photorealistic renderings of your new space, an online shopping list with exclusive discounts, and a helpful implementation guide. The results are stunning with the cost being a fraction of the price of traditional interior design.  
Need help finding the best approach to design your space? Schedule a Free Interior Design Consultation from one of Decorilla's interior designers near you today. 
WHAT WE LOVE: The diverse team ensures clients receive the utmost quality interior design in Albuquerque. You can rest assured knowing you'll get the designer and style perfectly tailored to you. Love their work? Get started with Decorilla today!
Jenny Gordon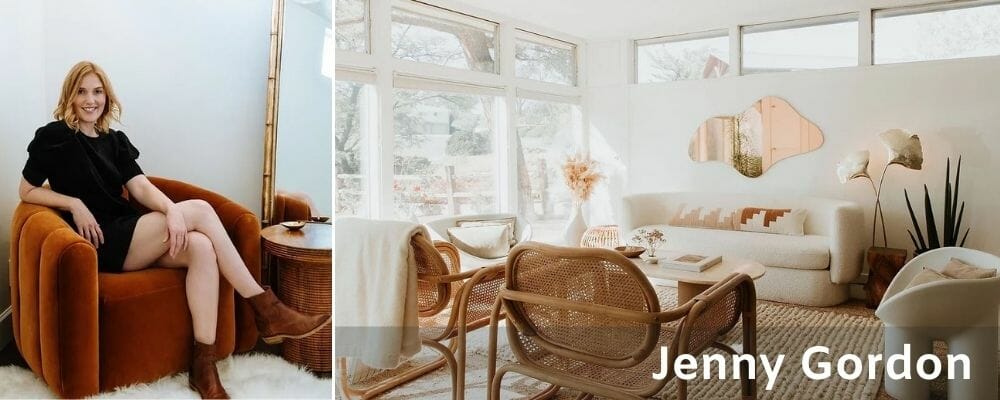 Hands-on designer Jenny Gordon certainly has contemporary desert boho down to a T. Moreover, her go-getter attitude and energy show in her interiors. It's no wonder as these spaces are oozing creativity. At The Vibe, Jenny goes farther than designing. She'll also scour small thrift shops and antique stores to find one-of-a-kind pieces sure to inject character into a home.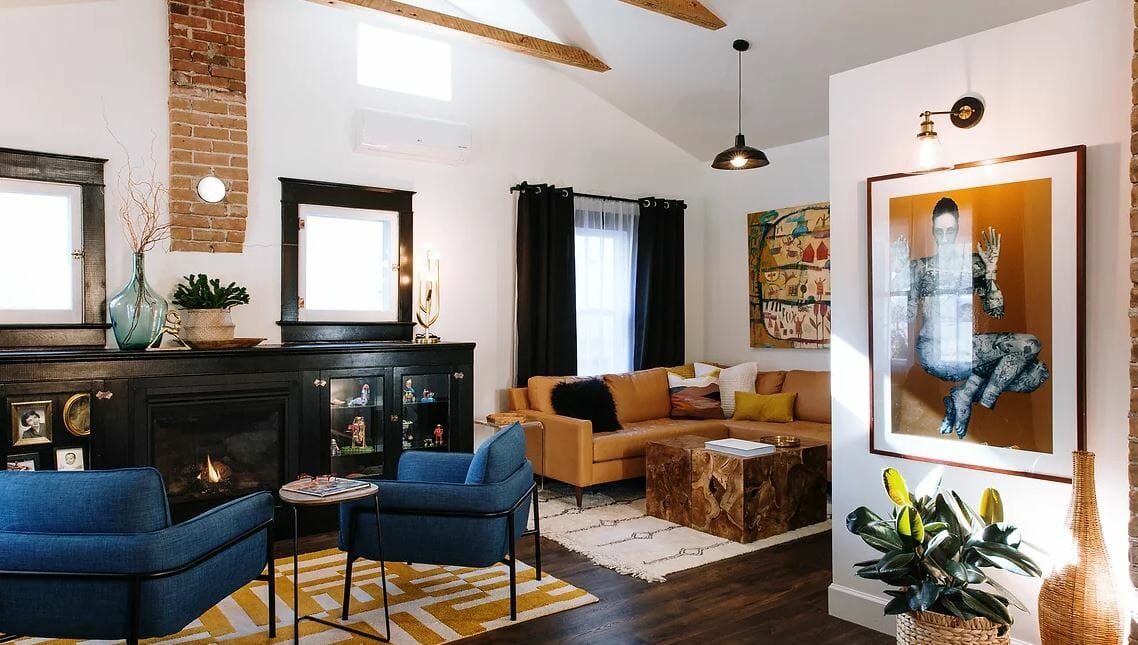 WHAT WE LOVE: Jenny is among the finest interior decorators in Albuquerque, NM, because of her talent for creating vignettes. As a result, each part of a room is interesting and balanced.
Jeannette Salazar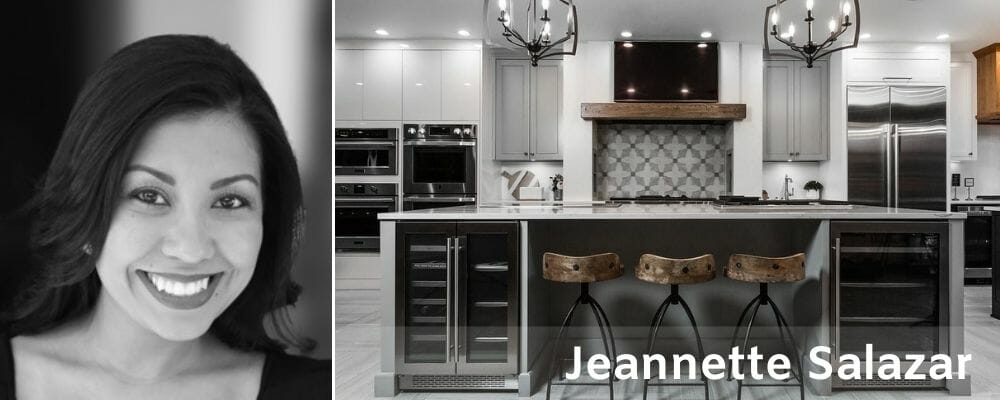 A designer constantly immersing themselves in vivid, art-driven activities strengthens and builds creativity. This is evident in the cheerful Jeannette Salazar's work. She specializes in kitchen interior design in Albuquerque. In addition, Jeannette is particularly skillful in remodeling and visualizing a space's possibilities.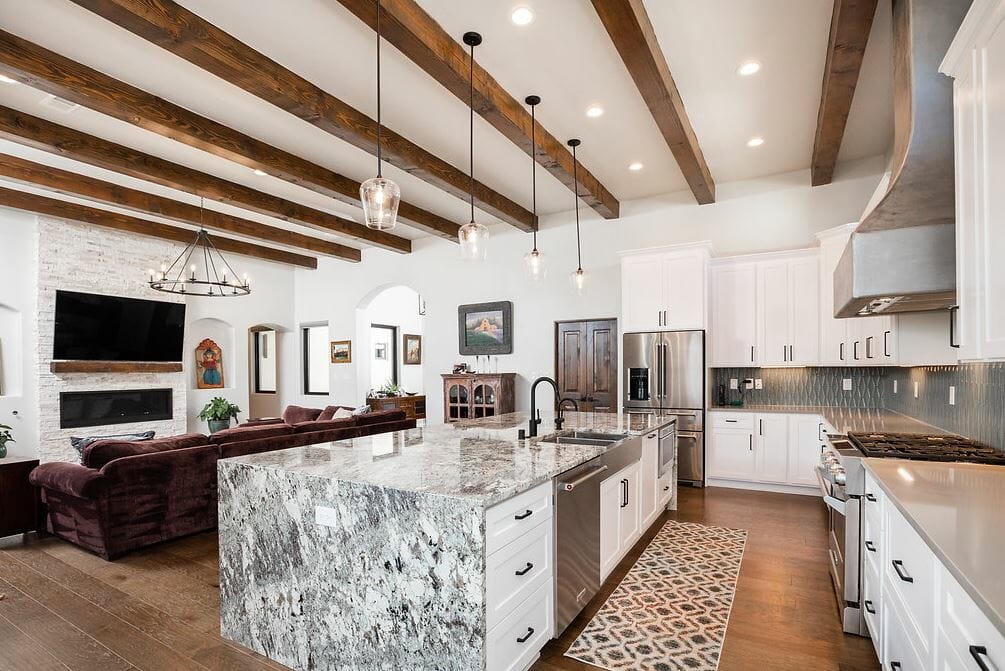 WHAT WE LOVE: As one of the top Houzz interior designers in Albuquerque and an allied member of the ASID, Jeannette certainly creates impressive spaces. 

Eric Spurlock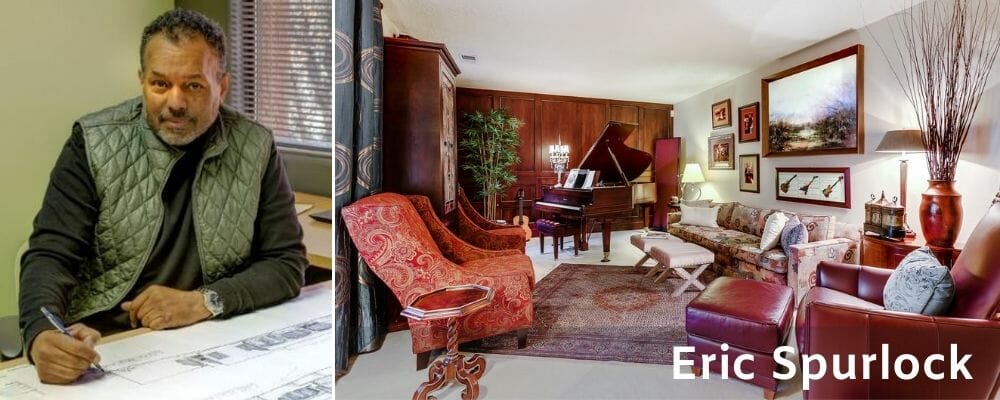 Eric Spurlock traded medical apparatus for architectural tools at a young age. While studying medicine at the University of New Mexico, Eric soon realized his true passion lies in architecture. And today, he's one of the most talented Albuquerque interior designers. His determination led to award-winning homes, not just in America but internationally. In fact, his luxury designs adorn homes from Italy to France and India.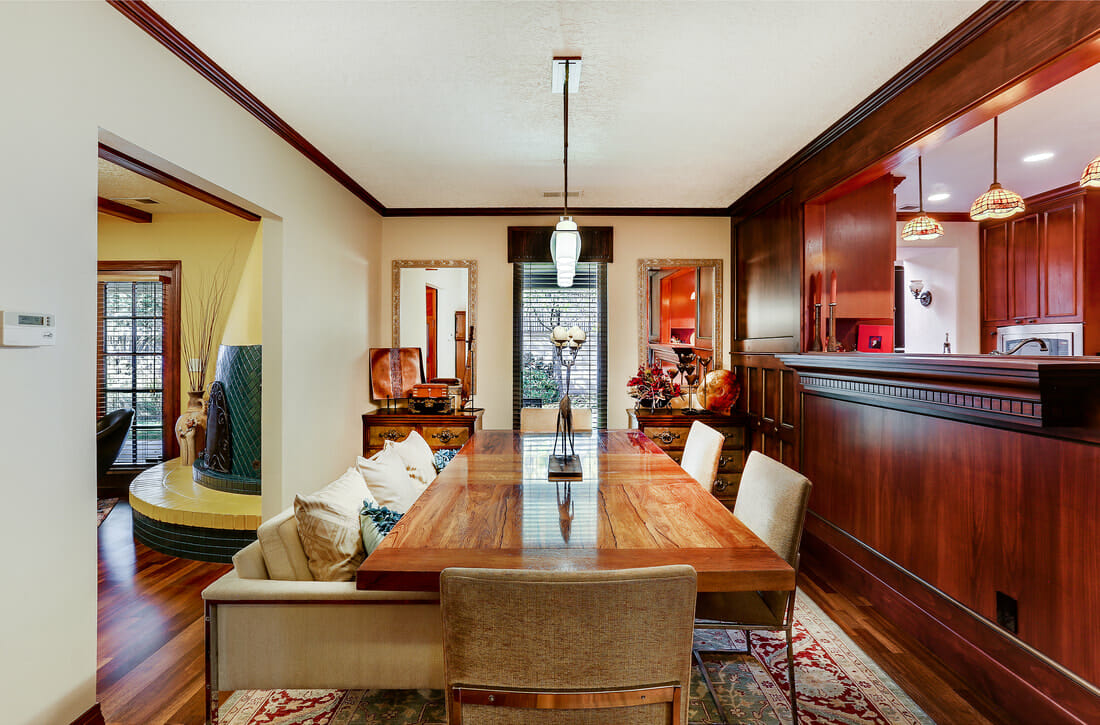 WHAT WE LOVE: His love of traditional interior design and classical lines is inimitable. As a result, his signature style features in publications like Architectural Digest and New Mexico Magazine. 
Elizabeth Cox & Janice Anderson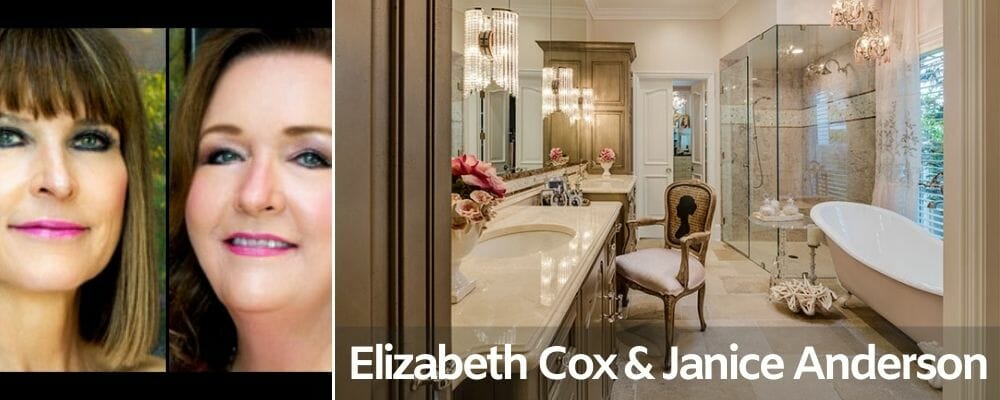 Another design force fond of classical interiors is the pair behind Redefined Design. Sisters, Elizabeth Cox and Janice Anderson showcase traditional opulence in all its glory. These interior decorators in Albuquerque, NM, combine real estate know-how with design mastery to bring clients a true feeling of home.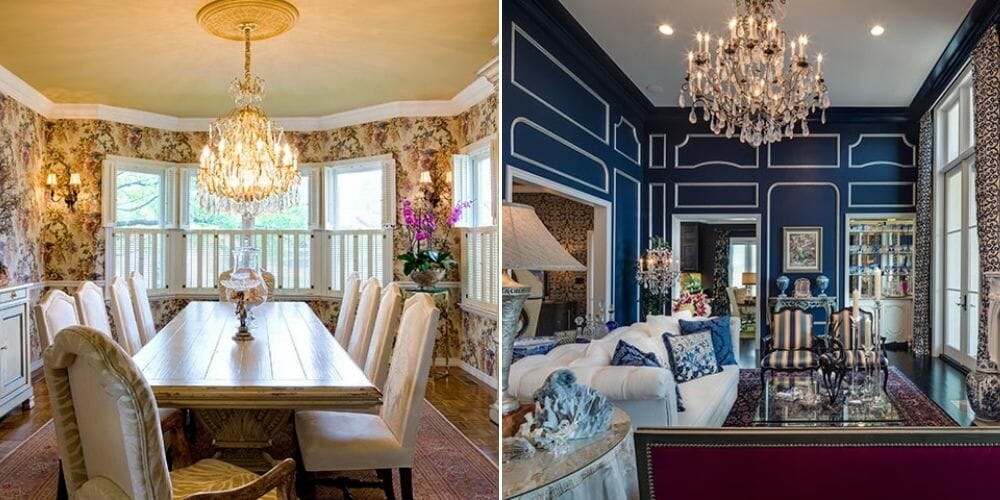 WHAT WE LOVE: Redefined design is known for maximalist and classic touches reminiscent of the Rococo and Victorian eras. Consequently, their interiors are pattern-rich, ornate, and highly decadent. 
Letisha Perry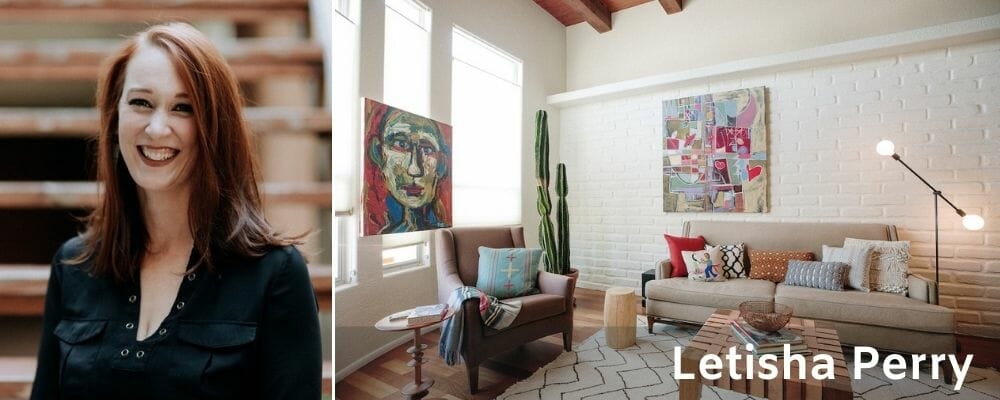 Self-confessed podcast addict Letisha Perry runs the successful and spirited team behind Blue Eyed Interiors. Not only does the firm consist of top Albuquerque interior designers, but it also has an in-house construction crew. For this reason, Letisha and her team can finish interiors in a record time. The results are pretty impressive too – full of life and color!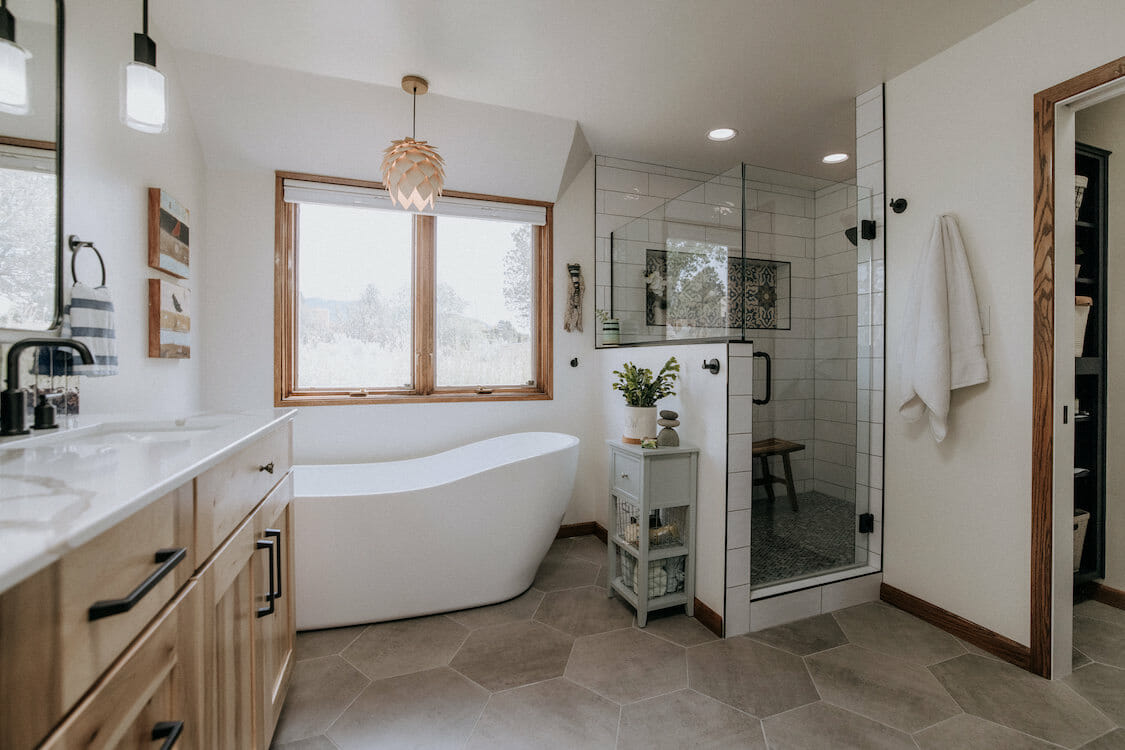 WHAT WE LOVE: As top Houzz interior designers in Albuquerque, the team continually showcase the best of their work. Namely, beautifully finished interiors with a contemporary and youthful appeal. 
Marisa Saavedra-Gutierrez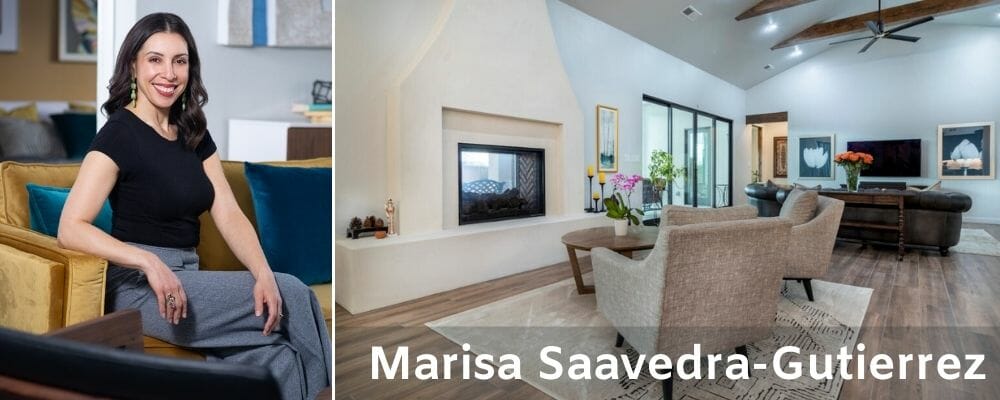 Tradition and trends come alive in Marisa Saavedra's interiors. She believes a balanced home can grow peace of mind, productivity, and creativity. As such, Marisa uses her expertise and love of New Mexican culture to tailor interiors to their environment. As a result, her designs encourage people to live to their utmost in the southern state.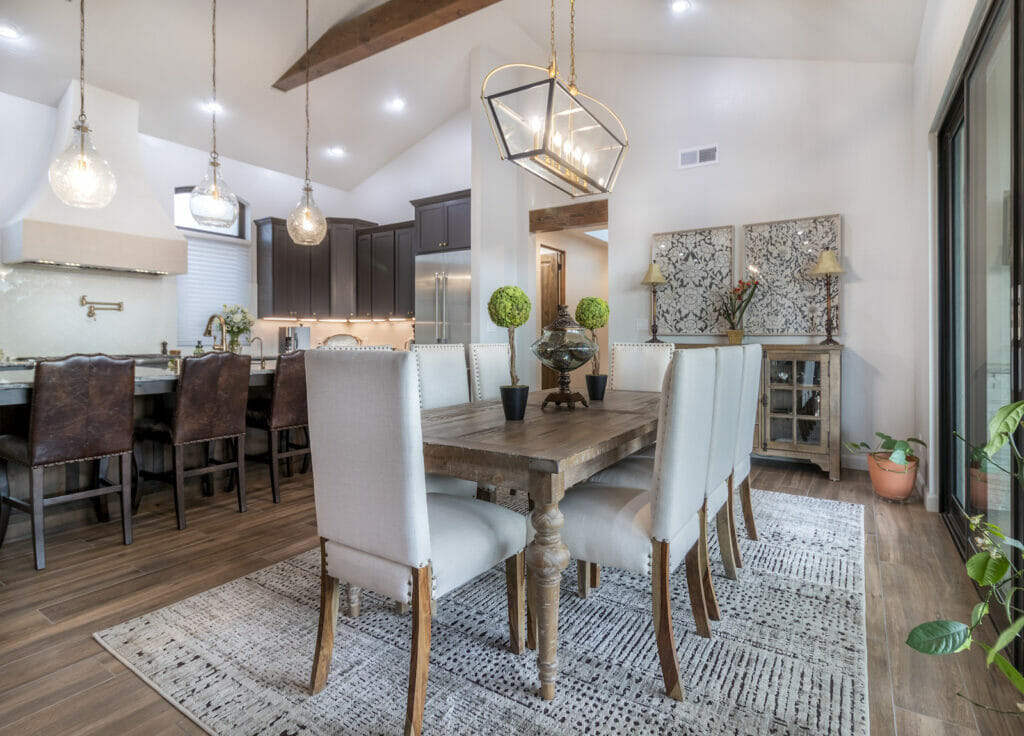 WHAT WE LOVE: Marisa's firm, Spatial Harmony, provides interior design true to its setting in Albuquerque. As a result, it honors the landscape and the people. 
Christopher Tracy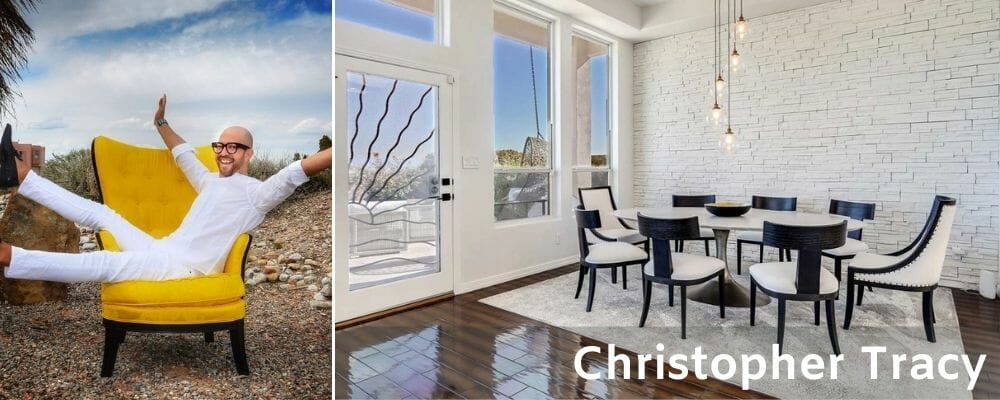 One of the top interior designers in Albuquerque, New Mexico, focuses on more than design. Christopher Tracy, a Feng Shui master, brings the ancient art of spatial planning to homes and offices. Balancing elements with the natural environment is no easy task. However, Christopher can certainly create harmony, no matter the interior design style.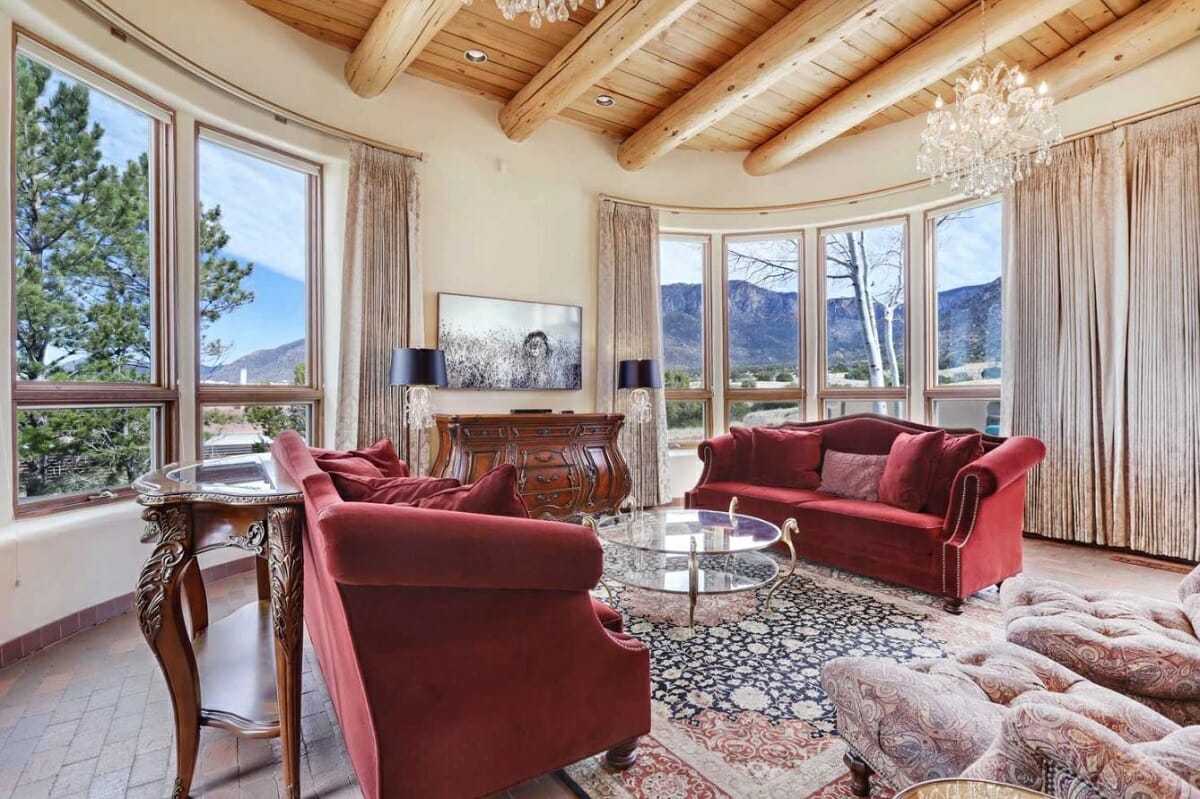 WHAT WE LOVE: Christopher's interiors are made to be enjoyed. Not only do they have an aesthetic quality, but they also have elements of fun.
David Ballengee
David Ballengee's career in interior design started in an unlikely way. After finishing his Fine Arts degree, he went into visual merchandising and styling. Finally in 2017 he started his own firm Today, David dedicates his time to functional creation as an interior decorator in his hometown, Albuquerque.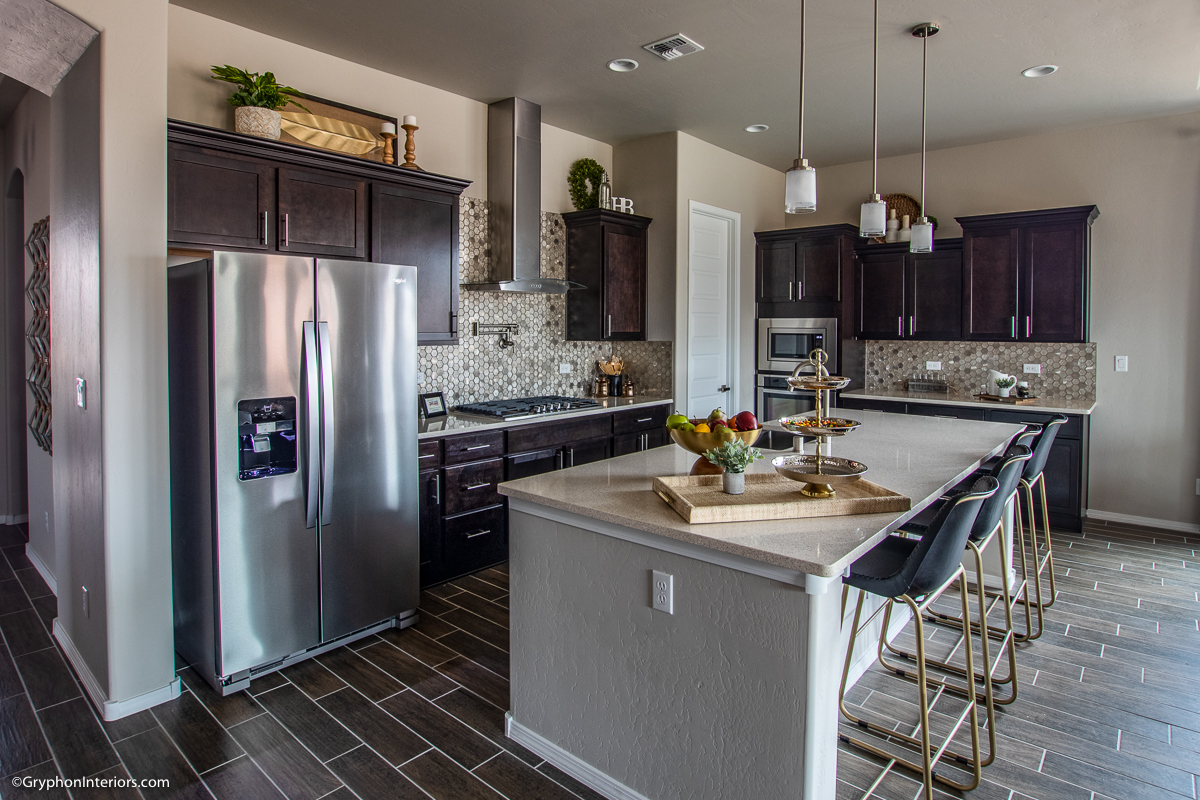 WHAT WE LOVE: His interiors have a distinctly masculine look softened by artistic details. 
Still looking for the best Albuquerque interior designers near you?
Finding the designer best suited to your style and project doesn't have to be overwhelming. Simply schedule a Free Interior Design Consultation for expert assistance getting started today!

[Feature image: The Wall Street Journal]