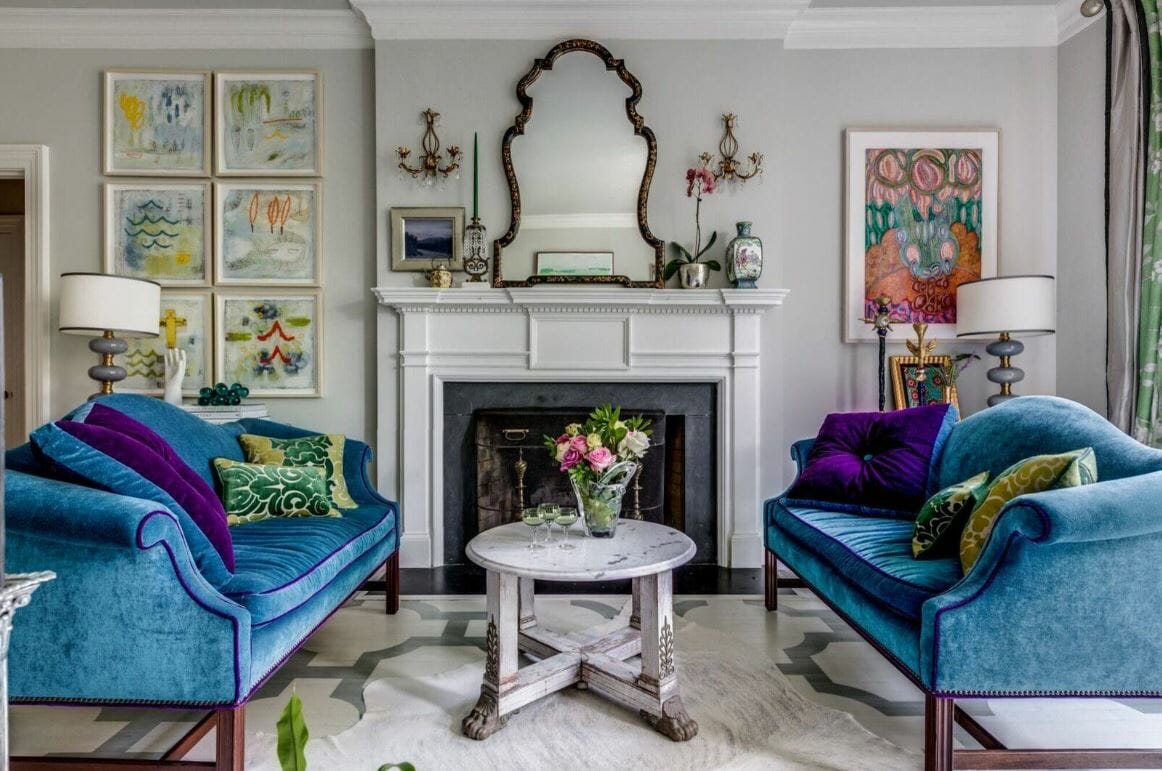 Seasons are a splendid excuse for revamping, sprucing, and enhancing your interior design. Winter is turning a corner, so inviting new pieces and experimenting with fresh colors and lines is the thing to do. We asked for expert advice from our team of professional Decorilla interior designers and with buzzing anticipation, here are several spring decorating ideas that will make your space pop, blossom, and bloom.
1. Raw Wood: Spring Decorating Essential
Wood is an essential material in creating comfort, warmth and organic beauty to a space. By keeping it raw, the tones, grooves, and imperfections act as a work of art. Found in the form of a side table, wall art, or even spanning across the ceiling, this is definitely nature's spring decorating idea.
2. Pastel and Bright Accents in Spring Home Decor
Pantone never fails at offering key interior design help by announcing the color of the year. Their recent unique combo of Rose Quartz and Serenity is no exception. Both gentle and airy, these hues offer an environment the tranquility so greatly desired in our fast-paced, hectic lives. Whether as accent pillows, wall color or in rose gold metallics, these pastels add a softness that comes with springtime.
3. Mindful Spring Decorating Ideas
As the first season of the year, Spring inspires reflecting and goal making. Dive into some serious spring cleaning by purging of unnecessary books and knick-knacks. Decorilla designer, Ivonne T., suggests up cycling as a perfect spring decorating idea. Give an outdated console table new life with a fresh coat of paint.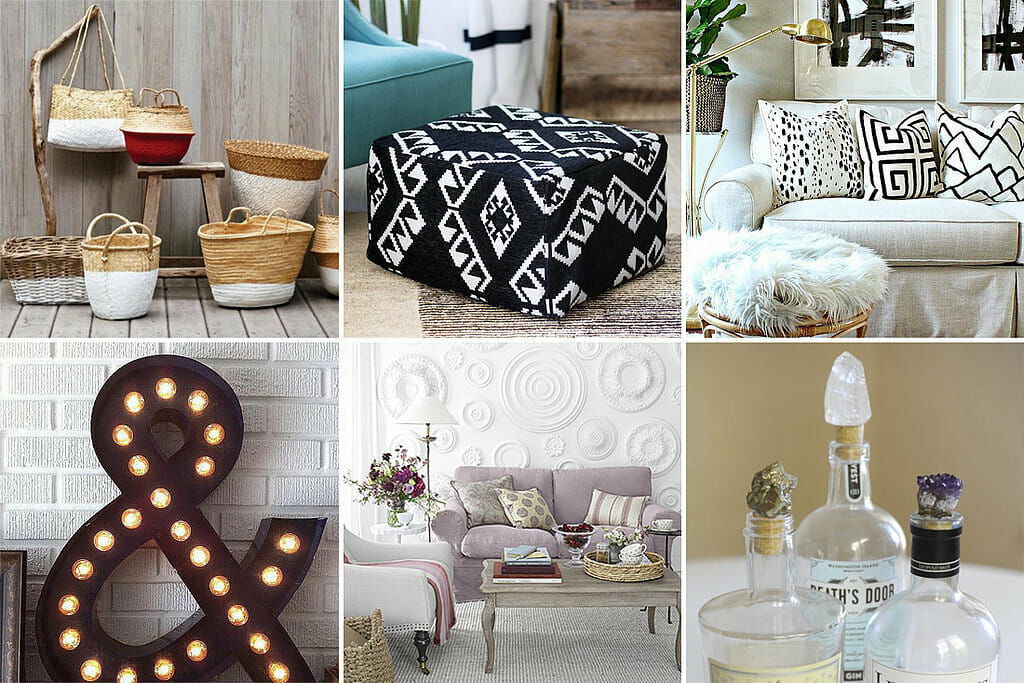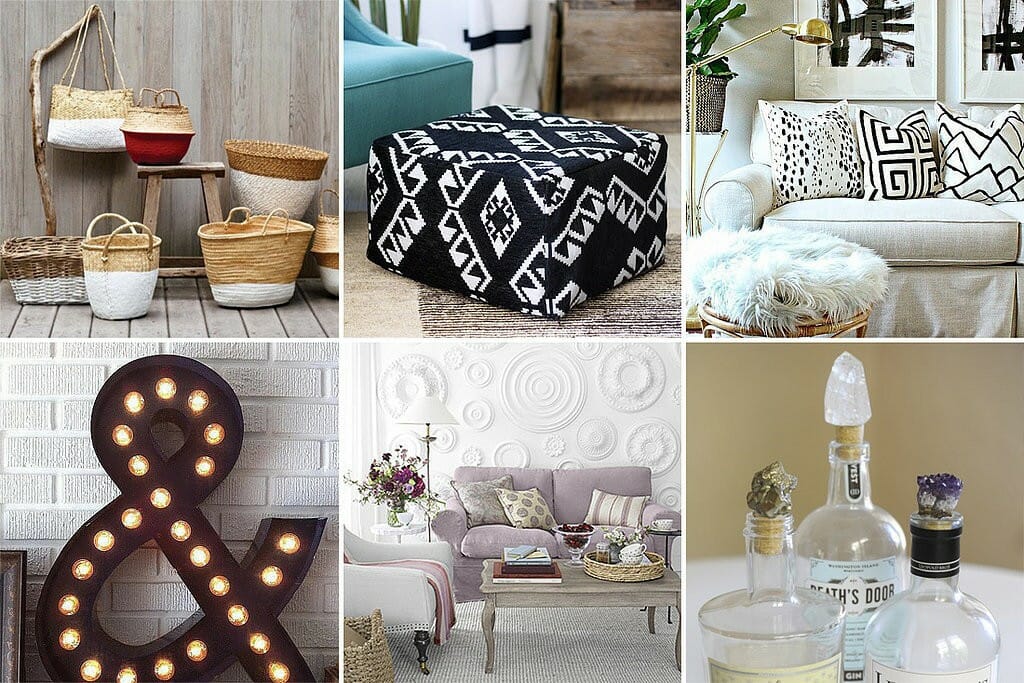 For the crafty-hearted, consider one of Popsugar's 221 DIY ideas for added pizazz.
4. Spring Decorating Ideas: Make Neutrals Pop
If pastels aren't your thing, this spring decorating idea is one that's tried and true. Neutrals do the trick of both opening a space and creating a canvas for accentuated pieces of decor.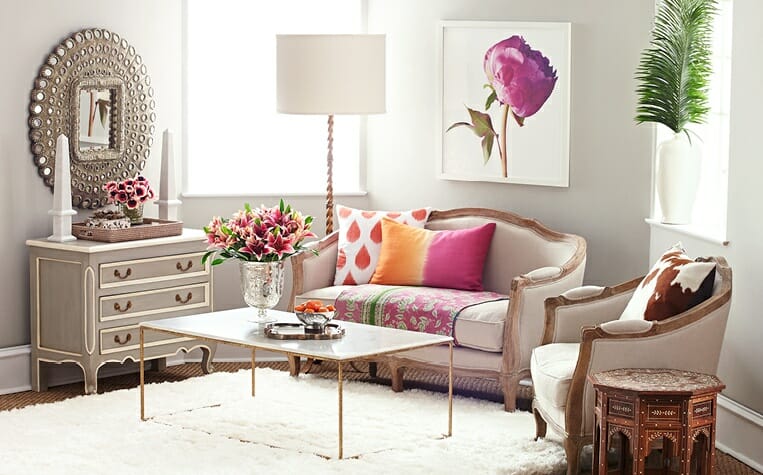 Color pop can be bold and vitalizing or subtle and moving. Either way, infusing a space with fun pillows, a dramatic abstract painting, or a single saturated accent chair can add new life to your interior design.
5. Textured Pottery in Spring Home Decor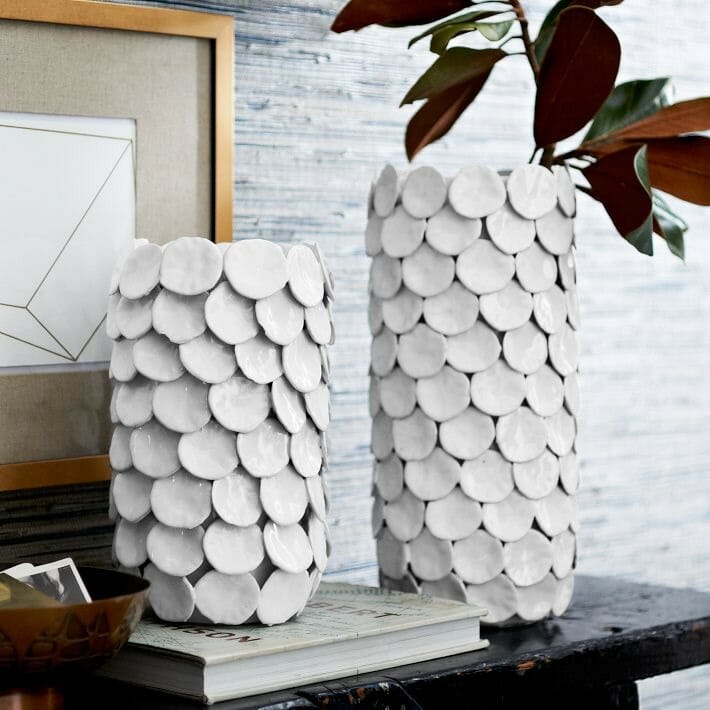 A popular trend seen in interior design is the use of textured ceramics or pottery as accent decor. In color or neutral, bowls and vases with tactile lines and patterns add a interesting dimension. West Elm's beautifully subtle Art Pottery Vases and honeycomb Linework Vases are popular favorite spring decorating ideas.
6. Add A Statement Pendant
Chandeliers have a way of ooh-ing and ahh-ing but this spring, make a statement with a funky, fab, beautiful pendant. Oversized or whimsical, these lighting fixtures become an instant focal point and design refresher. A professional designer can assist with the perfect selection and overall interior design help.
7. Update Bedding With Playful Sheets 
This year, we're veering from plain white sheets towards more playful and colorful options. Natural motifs like birds and flowers are simple spring decorating ideas that bring the outside in. Bold shapes and patterns also add a gaiety to the bedroom design. Find a wide range of bed beauties like these at The Company Store.
8. Muted Metallics
Gone are the winter days that beckon the use of shiny finishes to share light in spaces. Low shine accent decor is a great spring decorating idea that keeps metallics in the mix. Lamps and furniture that have antiqued or brushed metallic finishes offer a weathered, vintage look that is beautiful and subtle.
Welcome this new season with these spring decorating ideas to freshen up your home decor. Incorporating one or more of these interior design trends for spring will help you create a seasonably stylish home that's sure to feel classy and welcoming for family and friends.

Still don't know where to start? Or need a personalized touch? Schedule a Free Interior Design Consultation to explore your options today.
[images: Decorilla and, 2, 3, 4, 5, 6, 7, 8, 9, 10, 11, 12,  13, 14, 15, 16, 17 , 18, 19]