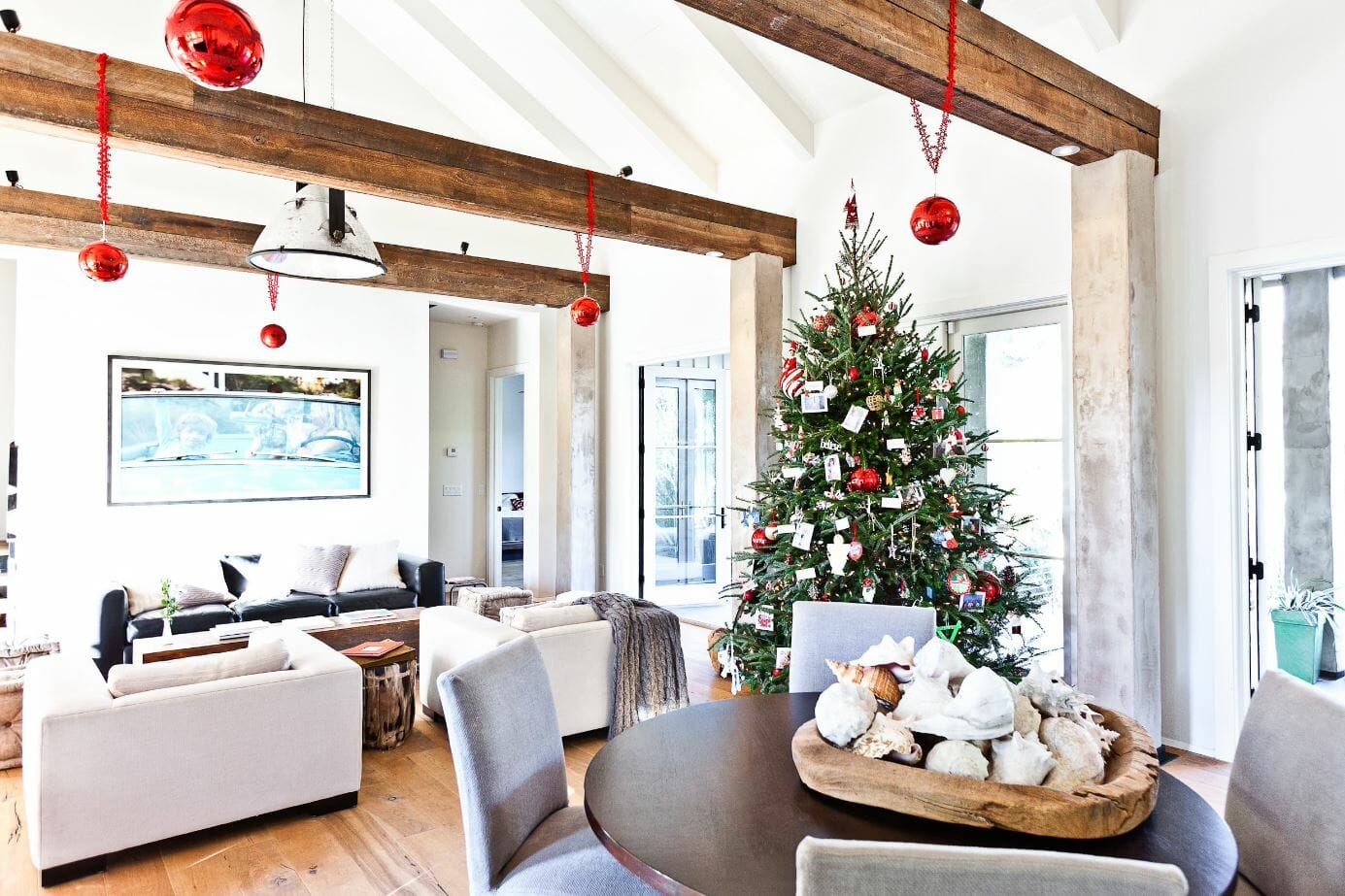 The holidays are here and Christmas spirit is at an all-time high. With dinner parties, family gatherings, and play dates the holiday season always seems to be a busy one! Make sure your home décor is festive and sophisticated with some of our favorite modern Christmas tree decorating ideas. Need some last minute gift ideas? Don't miss our Christmas gift guide for home décor lovers!
1. Scandinavian inspired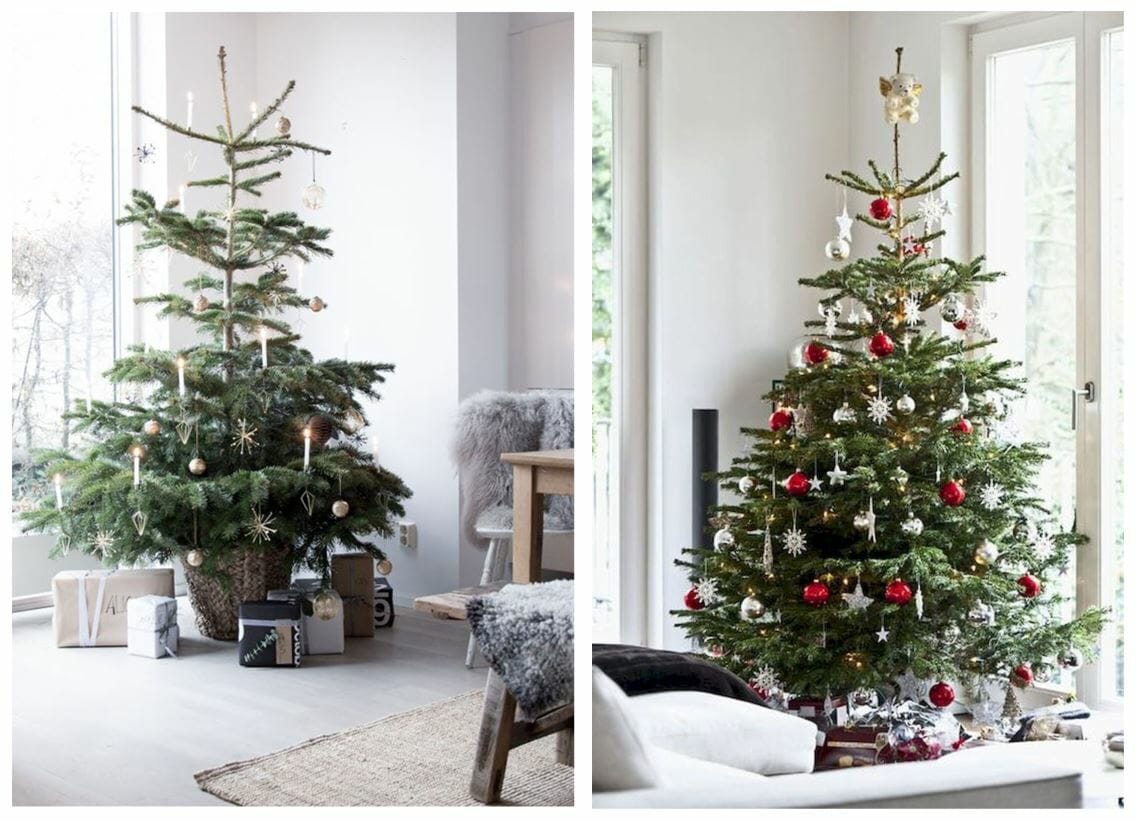 The simple and minimal style of Scandinavian décor is the ideal way to incorporate unique Christmas decorations. Keep it simple by adding a few statement ornaments or bring in even more festivity with some red accents. The tops of these Nordic inspired trees look like toppers themselves! Choosing a Christmas tree that looks more sparse is a great starting point to start your modern Christmas tree. Another great way to decorate with simplicity in mind is by adding only garland and no ornaments.
Love these modern Christmas tree ideas, but need some help getting the rest of your home holiday ready? Then, schedule a Free Interior Design Consultation to work with an interior design expert today! 
2. Keep it neutral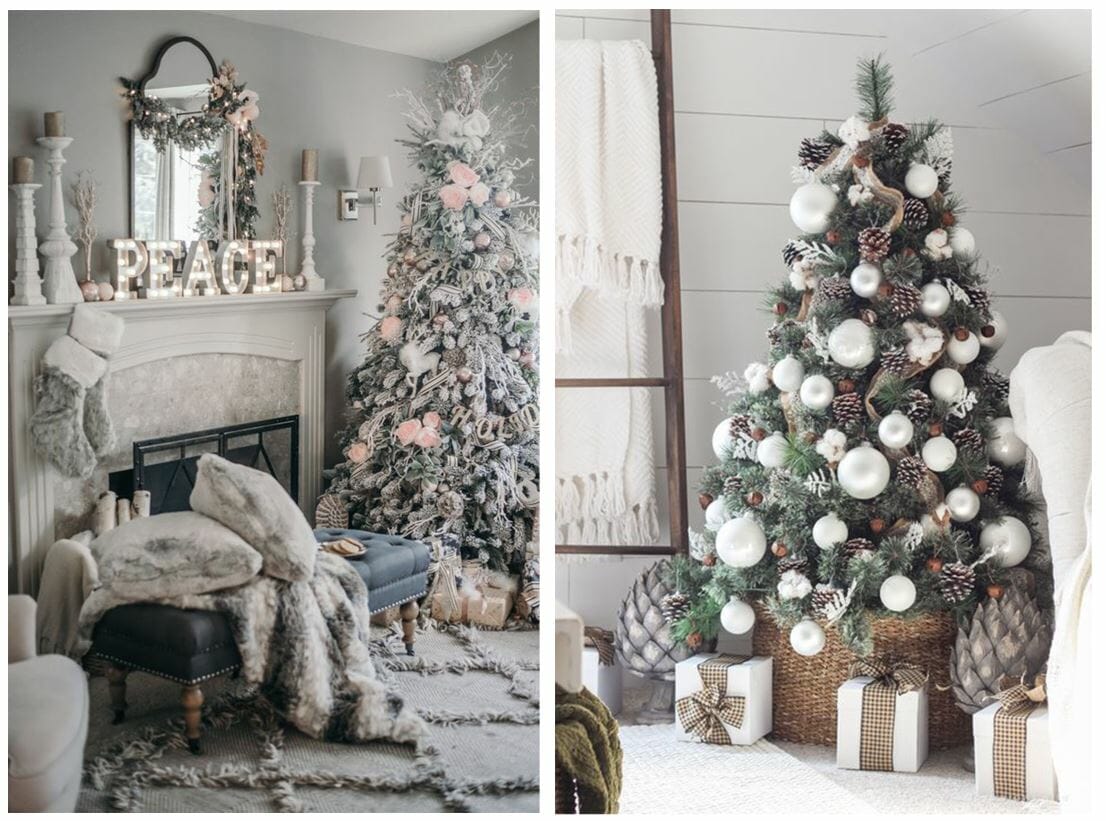 The easiest way to incorporate a more modern feel into your Christmas tree décor is to choose neutral colors. Keeping the color scheme simple helps keep the room feel less cluttered and loud. If you're going for a soft and cozy modern Christmas decorations this is a great idea to incorporate. To make your home feel even more cohesive, plan your gift wrapping paper to coordinate with your tree decor.
3. Pick one color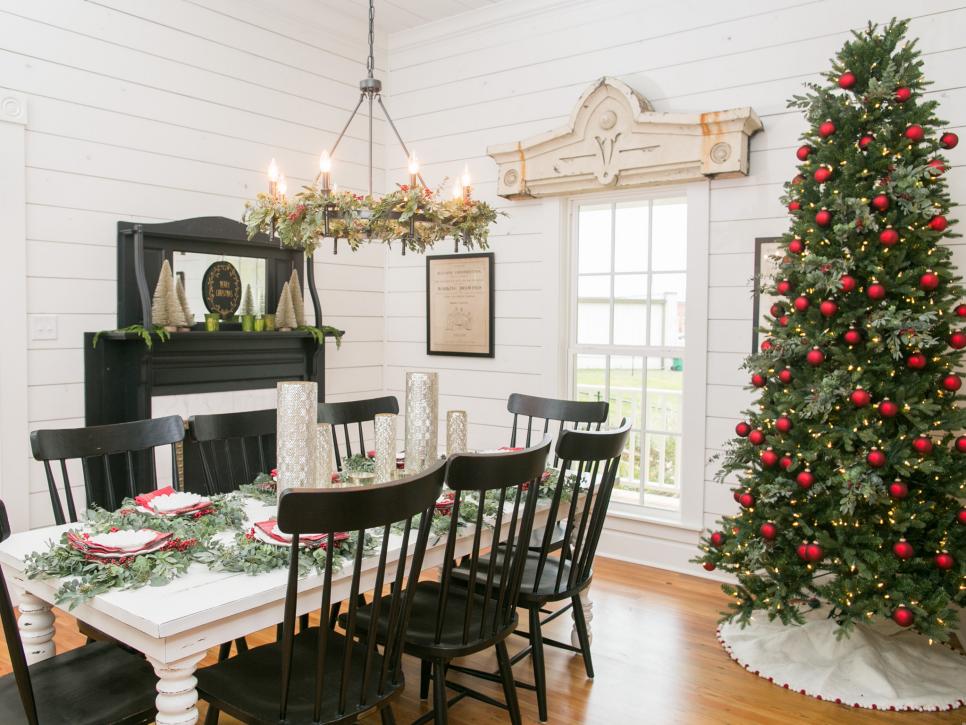 During Christmas time, we consider green a neutral. Keep your Christmas decorations modern by choosing only one other color to decorate with. This means if you choose the color red, only use red décor on your Christmas tree. This monochromatic look gives off all the modern Christmas vibes. Having only one accent color used throughout all the holiday decor will help the home keep it's modern feel while staying festive and put together.
4. Add metallic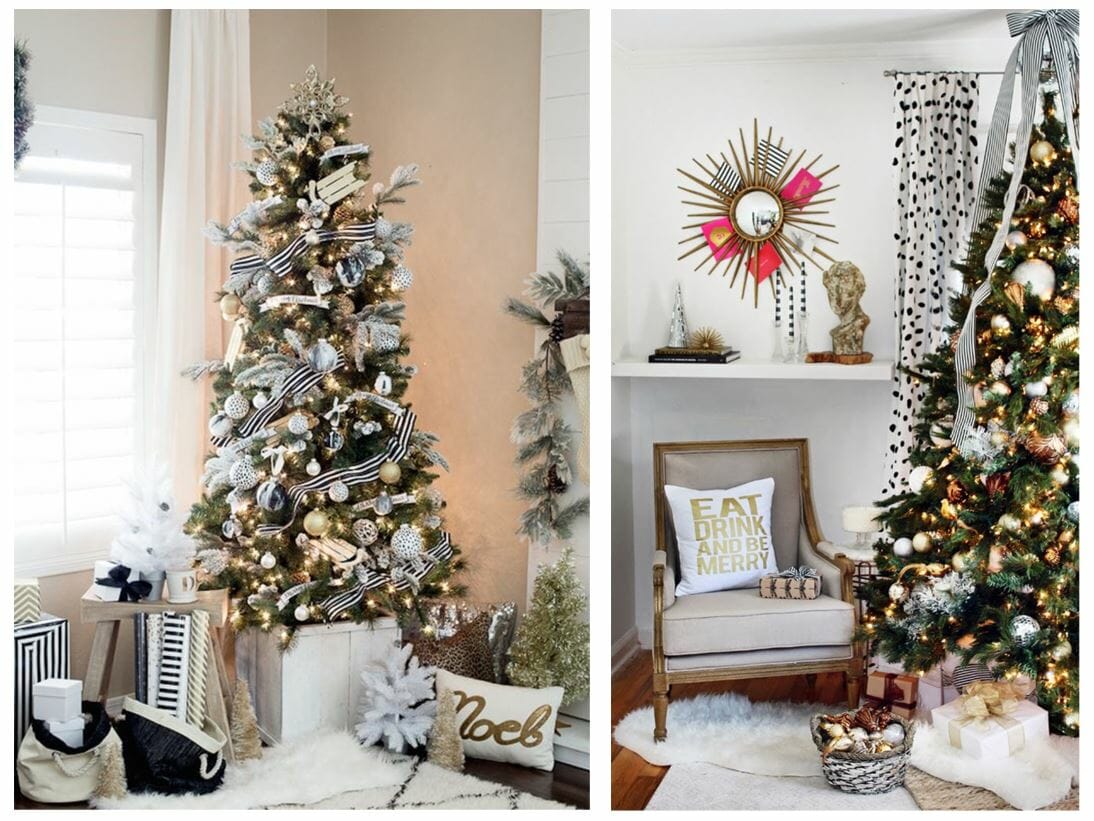 When in doubt add some sparkle! There is nothing that gets us in the Christmas spirit faster than seeing the light of the Christmas tree reflect off the ornaments. Gold and silver are a timeless duo or go outside the box and experiment with rose gold and copper. Go further than ornaments and consider a striking tree topper or metallic garland to add a pop.
5. The barely there tree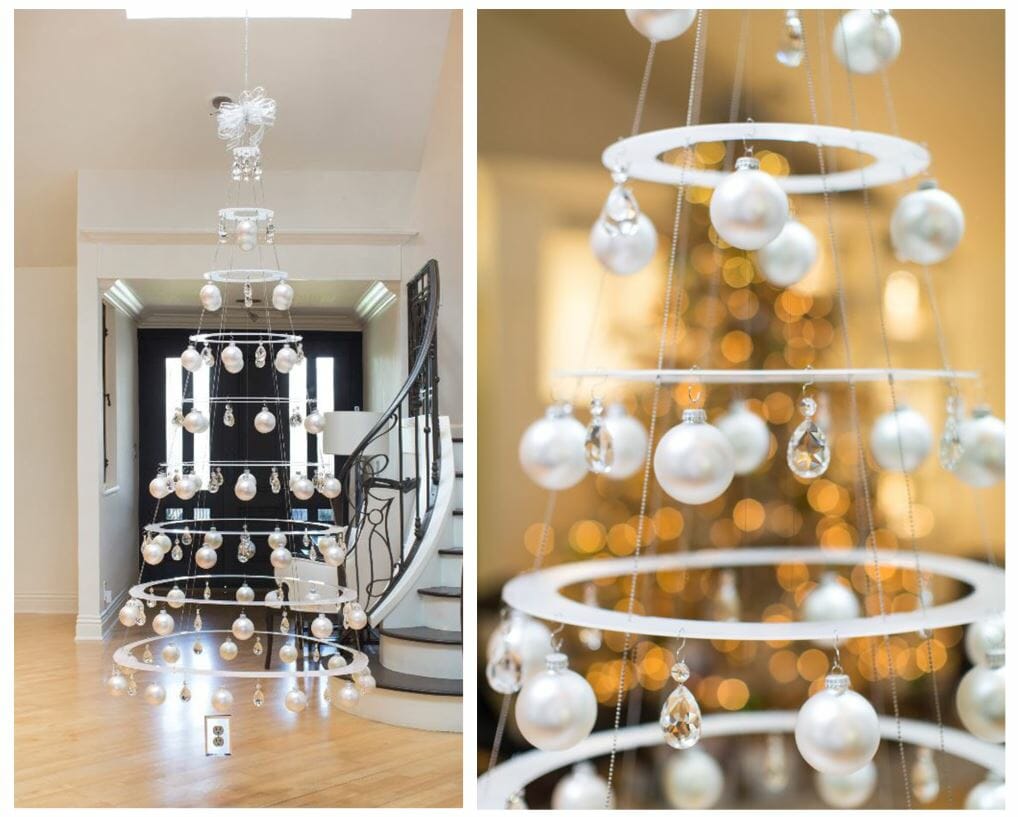 If having a green tree in your house isn't your cup of tea don't worry. This modern Christmas addition is the furthest thing from a traditional Christmas tree we've seen! This suspended piece of art may be minimal, but it's sure to make an impact on anyone visiting your home during the holiday season.
6. Color blocking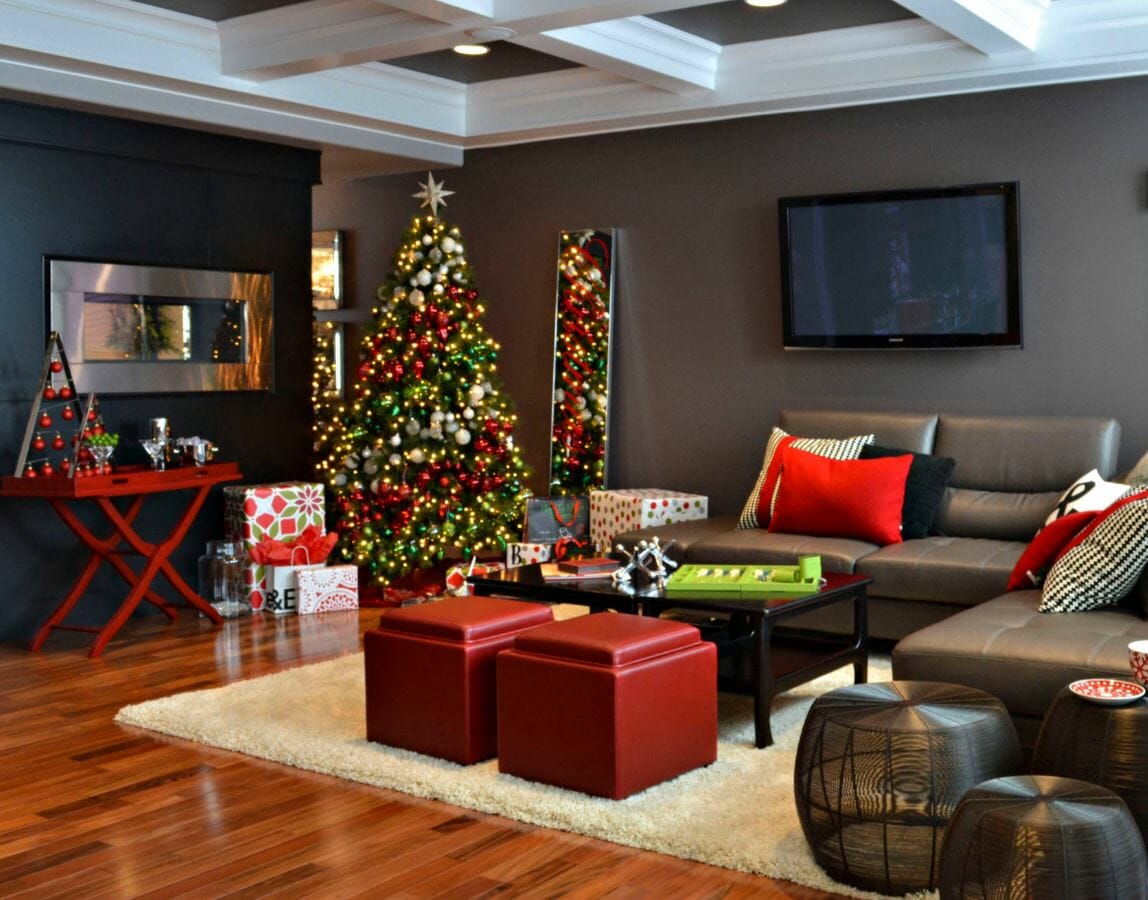 Another easy modern Christmas tree idea is one that can be done using the ornaments you already have! Color blocking ornaments on the tree are a great way to make the tree feel more organized and less cluttered. Create an ombre effect by organizing the ornaments from light to dark or visa versa! When you organize ornaments by color it's a good idea to use a garland that incorporates all of the colors on the tree so it feels cohesive.
7. Ombre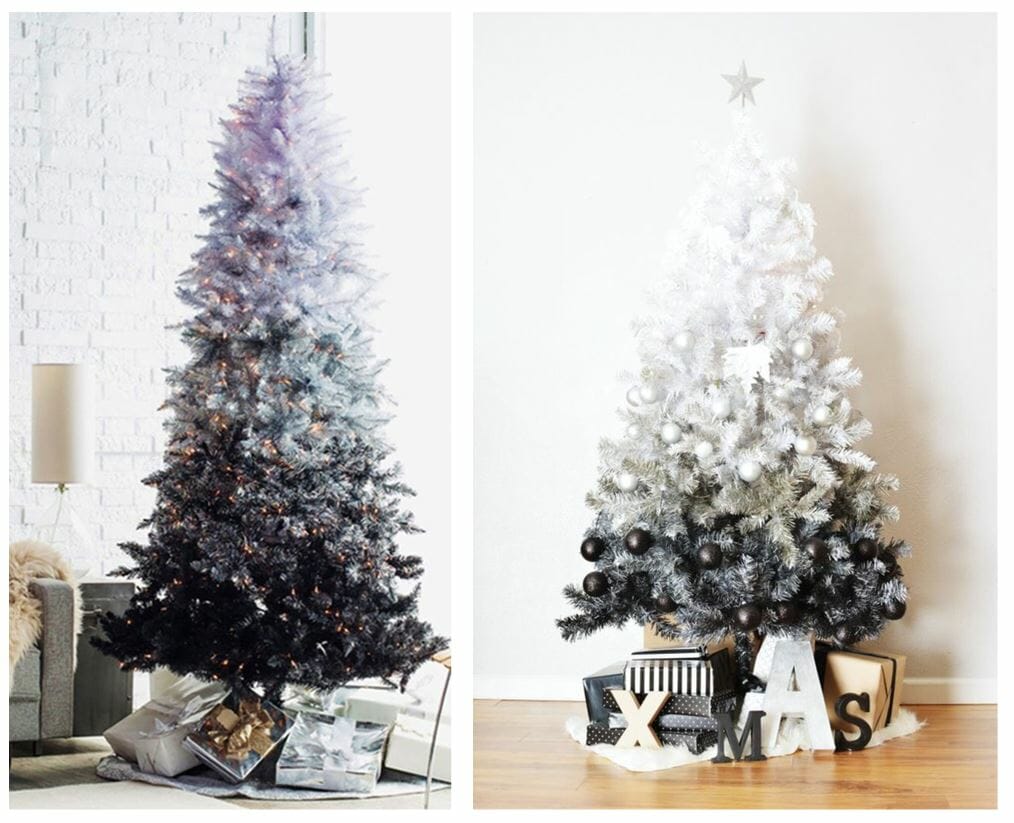 Speaking of ombre, that brings us to the final modern Christmas tree idea on the list. An ombre tree is a great way to incorporate Christmas in a non-traditional way. Color coordinate your ornaments in an ombre effect to enhance the effect and create a focal point your holiday guests will love.
Looking for the perfect gift to put under your tree? Give the gift of great design to someone special with a Decorilla interior design gift card so they can enjoy the winter season with style (and you'll reap the benefits too;)

Written by Decorilla designer, Brittany J.