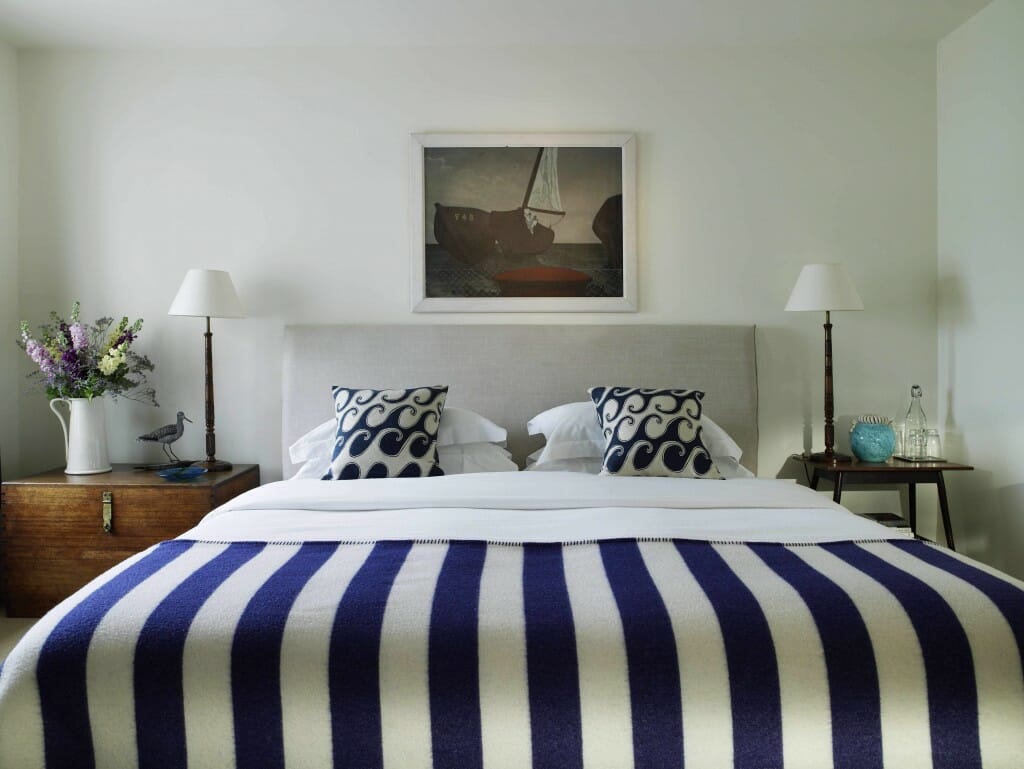 Avoiding decorating mistakes can be just as valuable as following the best design tips out there. It's true! Taking a trial and error approach to decorating can be tiring, time consuming and costly. So, being mindful of what not to do is a super helpful approach to interior design help.
The following designer don'ts are great to consider when decorating your home:
1. Wrong scale
One big designer no-no is furniture that is not to scale with room size. A sofa that swims in a large living area is just as unsightly as a large table that swallows a dining room. To avoid buying furniture that doesn't fit, use these simple tips:
1. Measure the room and existing pieces before buying new furniture, and you'll decrease the chances of making a decorating mistake .
2. Draw a to scale floor plan so you can find the best layout without moving heavy furniture. Online sites like Homestyler are useful tools or get accurate interior design help from a professional designer.
3. Adopt the "less is more" attitude, and don't try to put too much into any space.
2. Visible clutter
Using Marie Kondo's method of purging and identifying joy-sparking items is definitely one way to maintain a clutter free home. Surfaces that collect items like an entryway console or a kitchen counter top have the simple solutions of baskets and savvy cabinets as storage solutions.
3. Matchy-matchy decor
While having visual balance or symmetry is an element of good design, having things that "match too hard" can be an unwelcome distraction.
Consider replacing the throw pillows that match the curtains for textiles that compliment or borrow part of the color and pattern but have their own look. Layering in this way adds a rich interest to the overall room design.
4. Pattern overdose
Overdoing a mixture of patterns is a common decorating mistake. Knowing a few rules about pattern selection like these from HGTV can keep your space from appearing too busy. Our favorite? Keep in mind color intensity (ie. don't mix pastels with bold colors). Polka dots, stripes, and florals can work perfectly while their colors compete in similar hues.
5. Designing without guidance
One of the best ways to avoid decorating mistakes is to seek guidance along the way. From pinning inspiration images to flipping through design magazines, getting experienced tips and ideas omits second-guessing decorating. To further fine tune your interior design, seek professional interior design help.
6. Floating rugs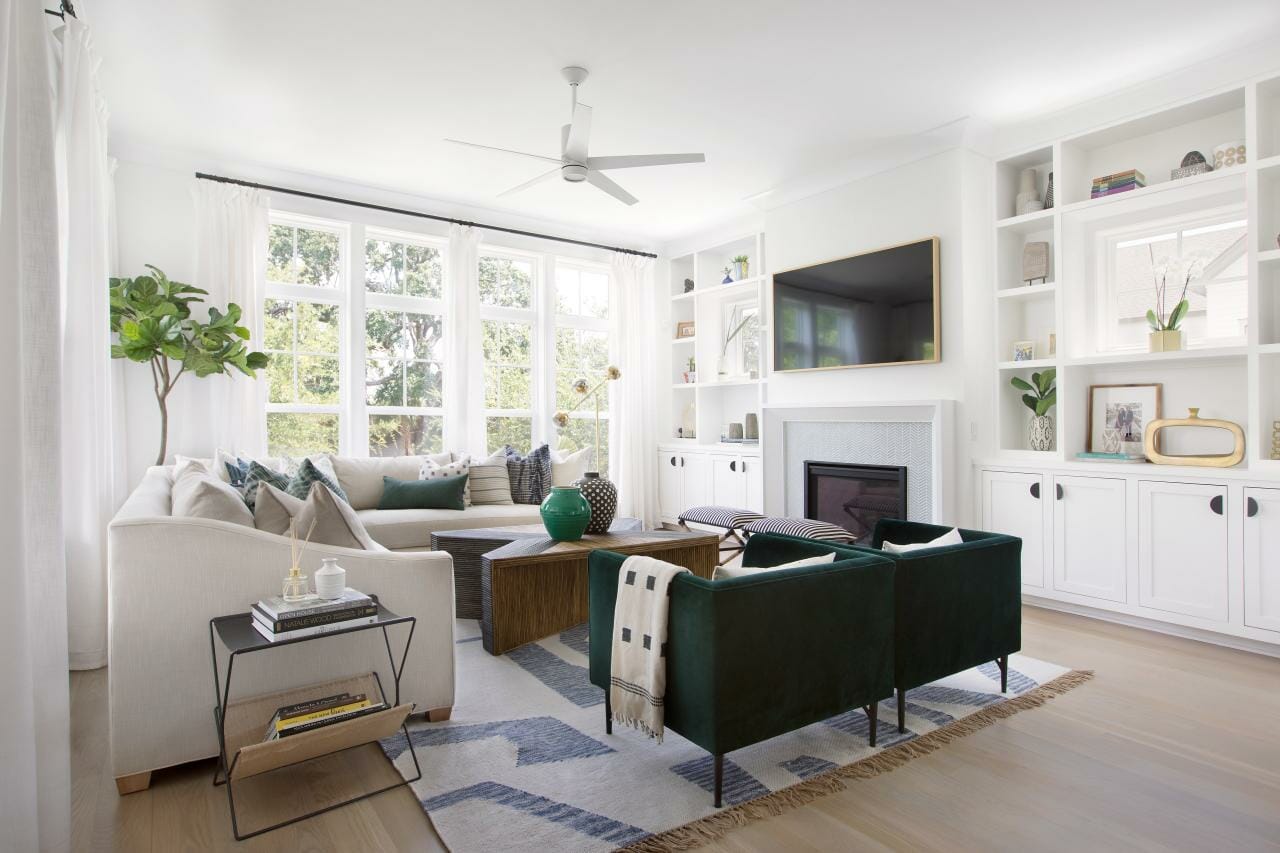 There is nothing more awkward than a floor covering too small for a room. With the function of anchoring a space, announcing a style, and offering warmth, selecting the right rug in the right size is key. Check out these additional tips for more interior design help with rugs.
7. Improper lighting
The power of lighting can make or break good interior design. Determine the function of the room and make sure you have the lighting type to match. For ambiance, consider table lamps and candles. For tasks, track, recessed and pendant lighting work well. Avoid the big decorating mistake of having lighting that is too bright or too dim. For this, dimmer switches offer versatility.
8. Ignoring windows
Whether for privacy, added insulation, or plain decoration, window treatments are useful pieces to an interior design. Some windows have a charm of their own and can afford to go bare. However, most cases call for either shades, blinds, or curtains as an added touch.
With contemporary designs, consider solar or cellular shades for a sleek look. For a more global vibe, go for bamboo blinds, timeless and eco friendly. From tailored pleated to grommet curtains, there are a variety of styles and countless fabrics that dress windows, adding another element of texture, color, and pattern.
9. Color phobia
Going unintentionally neutral or monochromatic can translate as being color safe or even  having a fear of color. Incorporating pops of color or going bold with an accent wall can do wonders for an interior. Colors infuse energy and mood to a space. Limiting this can be seen as decorating mistake, limiting the richness of your design. Consult a professional designer for a more guided color consultation.
10. Too many accents
Bookshelves spilling over with books and knick-knacks, beds overrun with throw pillows are some ways accent decor can be a decorating mistake. Remember the rule of 3s as a go-to for objects like vases, candles and wall mirrors. Give the spotlight to your best coffee table books and place your favorite bowls on your kitchen shelving. This tip reminds us of #2 avoiding visible clutter since introducing accents can be a fine line to too much. 
The suggested decorating mistakes to avoid is a great interior design help. Keeping in mind the dos and don'ts will assist in creating a beautiful and comfortable space.
[image credit: 1, 2, 3, 4, 5, 6, 7, 8, 9, 10, 11, 12, 13, 14, 15, 16, 17, 18, 19]
Written by Decorilla designer, Christine M.