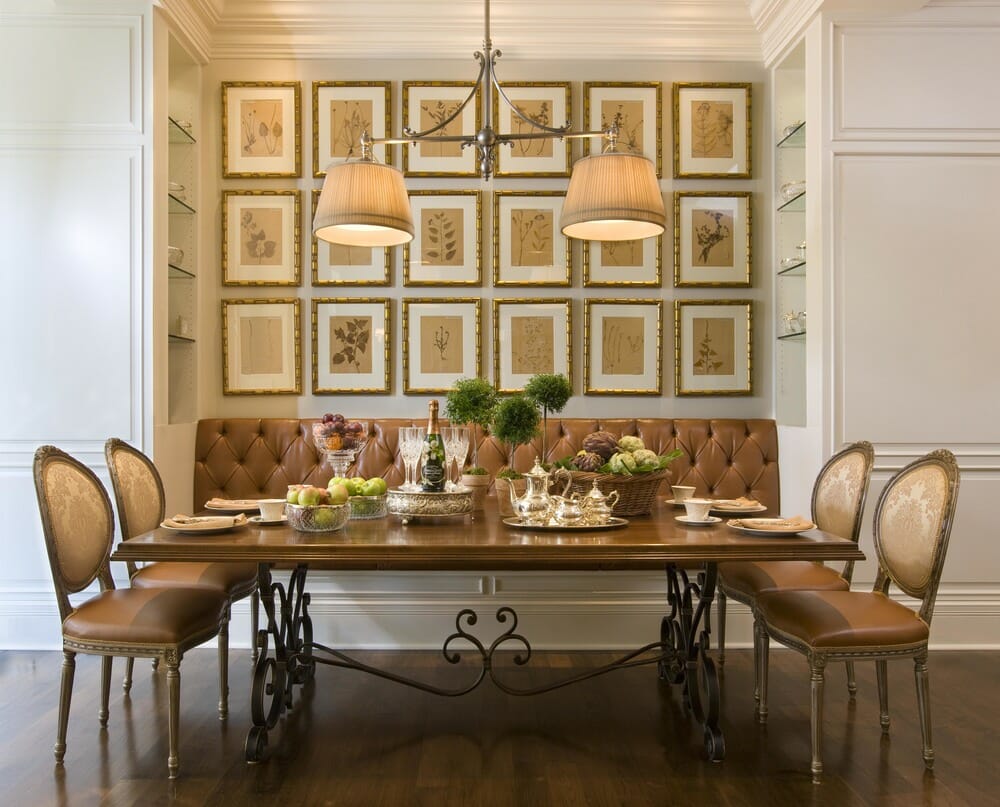 Considered a global architecture capital, Chicago serves as the perfect canvas for interior designers and decorators. As town famed for its bold architecture, museums, and cultured art community, many design professionals come here to work. The Decorilla team is lucky enough to work with top interior designers from Chicago and around the country. We also love to discover the rising stars to watch! Looking for the best Best Chicago Interior Designers? Well, here's our list to keep your eye on and draw inspiration from, hand-selected by the Decorilla team!
Marshall Erb

Marshall Erb created a name for himself in the Chicago interior design community in 1998. Meanwhile, with a degree in architecture from the Illinois Institute of Technology, his background enables him to create innovating timeless designs with historical references.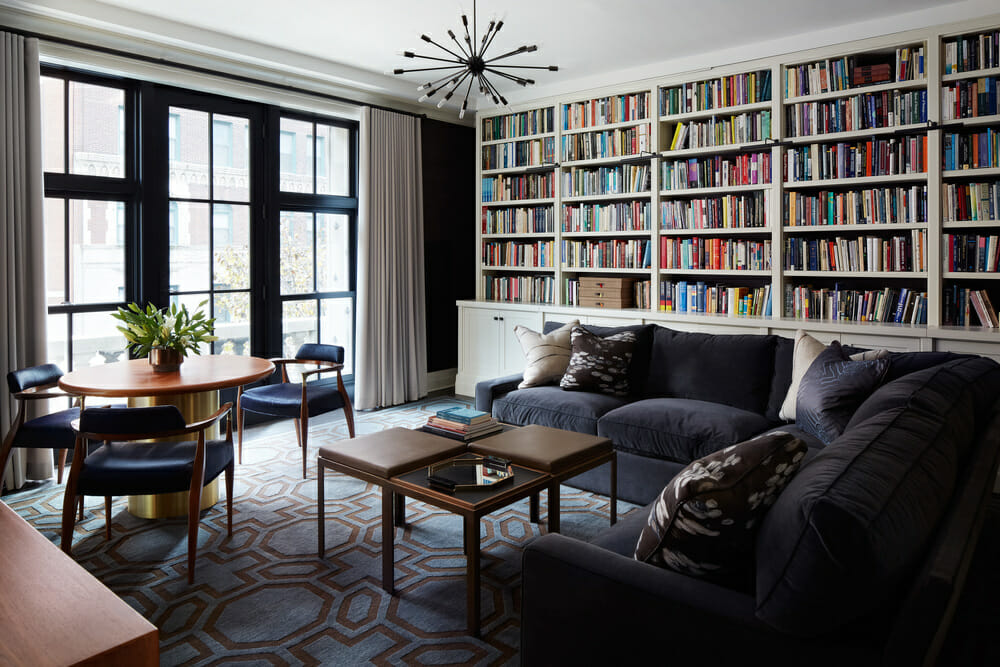 His designs have been featured in many top publications and he has risen to become one of the best Chicago interior designers near you. Additionally, he makes sure that each project has a nod to Chicago's vast historical past with subtle period details that fit into any design style. As a result, he delivers the perfect blend of old and new.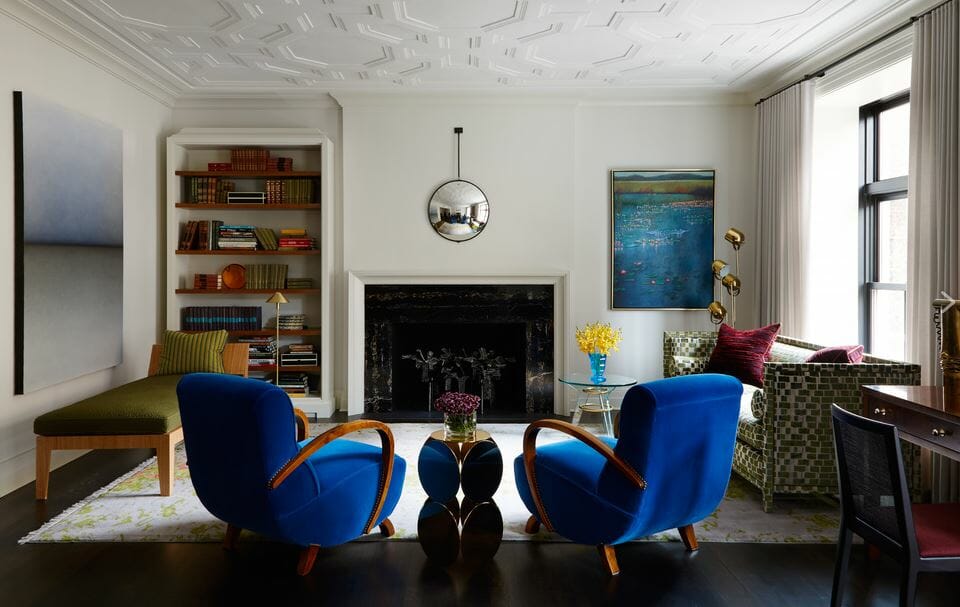 WHAT WE LOVE: The use of bold color and texture combinations found in every space.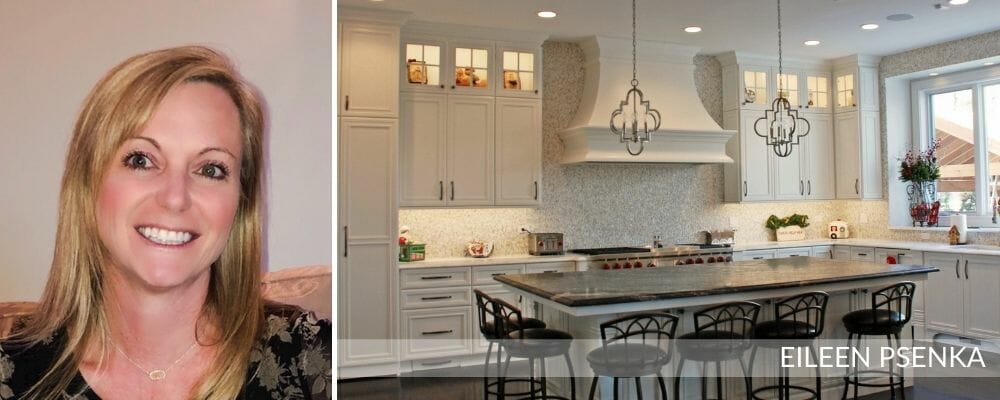 Growing up in a family-run home furnishing business, Chicago interior designer and decorator Eileen Psenka began her interest in design at a young age. Now, with over 25 years of interior design experience she is a member of American Society of Interior Designers (ASID), and Interior Design Society (IDS). Eileen puts a strong focus on her client relationships and as a result has been awarded Houzz Interior Designers Chicago – Best Service award.
As one of the best Chicago interior designers and decorators, Eileen loves working with clients to discover their unique style and capturing their personal lifestyle. Then, she creates a design that blends their spirit and provides overall function. Keeping in mind the client's personality and lifestyle, her go-to's in creating a design include a mix of classic pieces, and color, as well as dramatic accents. As a result, her designs bring the perfect blend of comfort, beauty and allure.
Need help finding the best Chicago interior designers near you? Then, schedule a Free Interior Design Consultation with a design expert to help you find the perfect match!
WHAT WE LOVE:
Eileen's designs are custom created to each client, matching their lifestyle perfectly. Furthermore, she offers online interior design packages affordable for budgets big and small.
Anthony Michael
A powerhouse in the design industry, Anthony Michael's designs have enthused clients from all around the world for 35 years. As a result, his universal design influences have been seen in everything from restaurants, yachts, and even private aircrafts. He and his team have not only been featured in multiple publishings, he was also presented the impressive Designer of the Year award from the Chicago Tribune.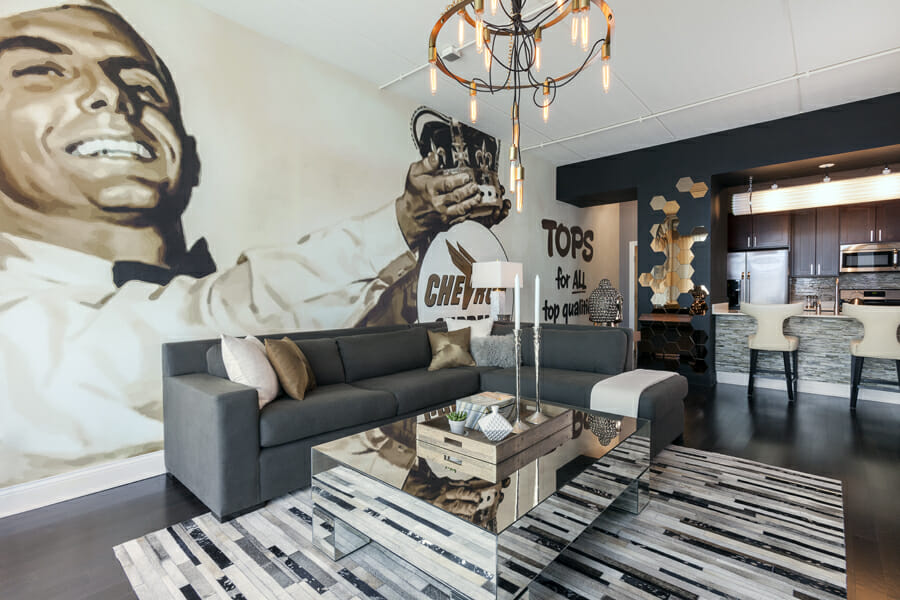 Most importantly, he and his team currently hold the title of the Best of Houzz Award for the fourth consecutive year. This honor is chosen from over 500,000 interior design professionals.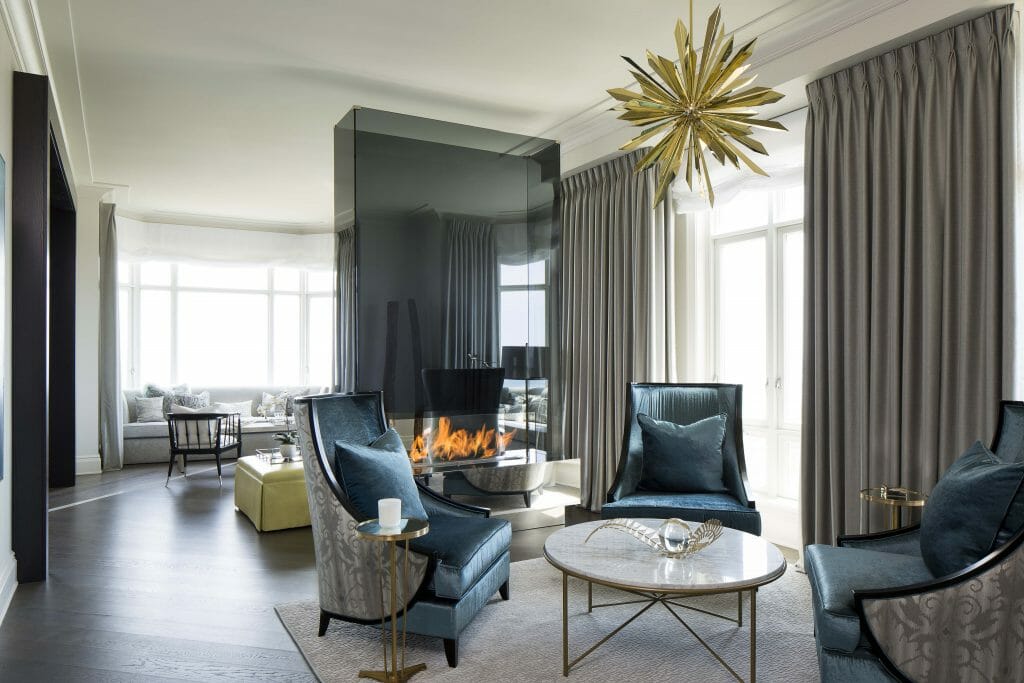 WHAT WE LOVE:
The use of texture and color to make each space make a statement.
Crowdsource your decorating project today and
save!
Learn More

WATCH A VIDEO TO SEE HOW IT WORKS
Summer Thornton

Though her designs can be found nationwide, Chicago is home base for Summer Thornton's incredible talent. She was deemed Chicago's Best Traditional Designer by Modern Luxury magazine among her other prestigious awards. Her use of strong color and a touch of quirk, for example, make her spaces stand out above the rest.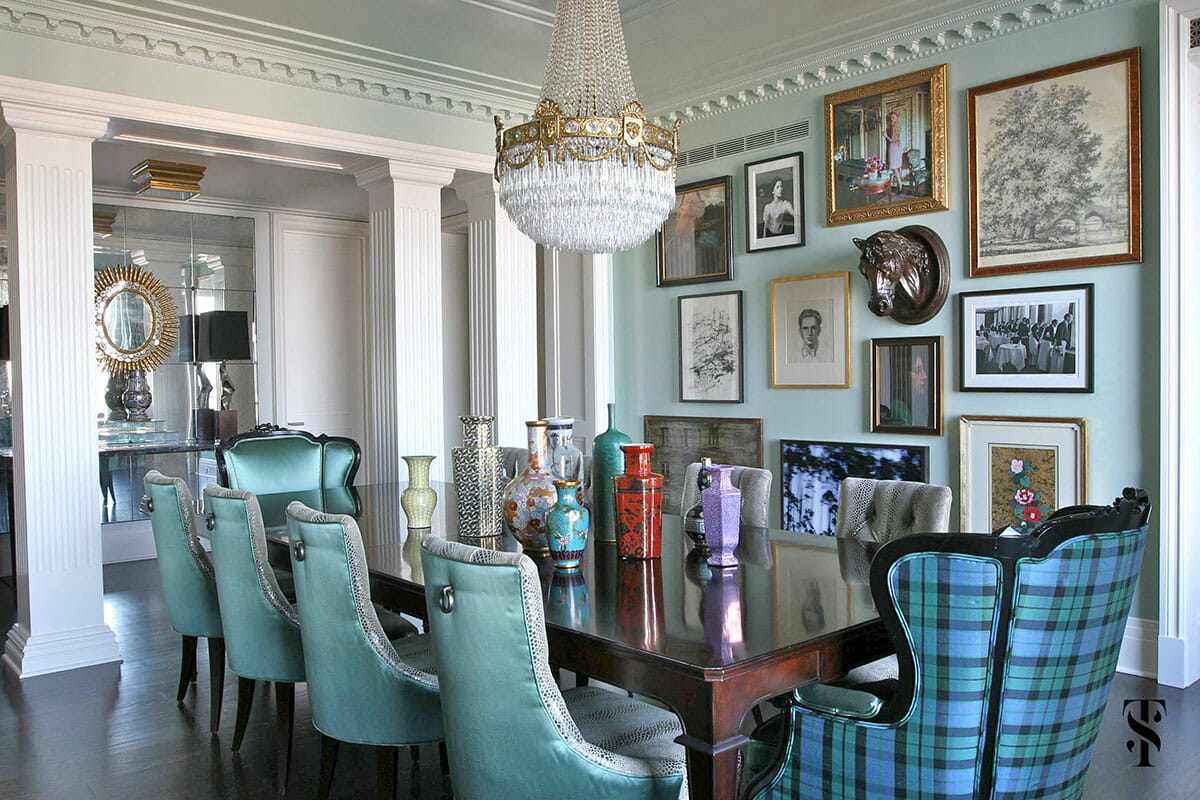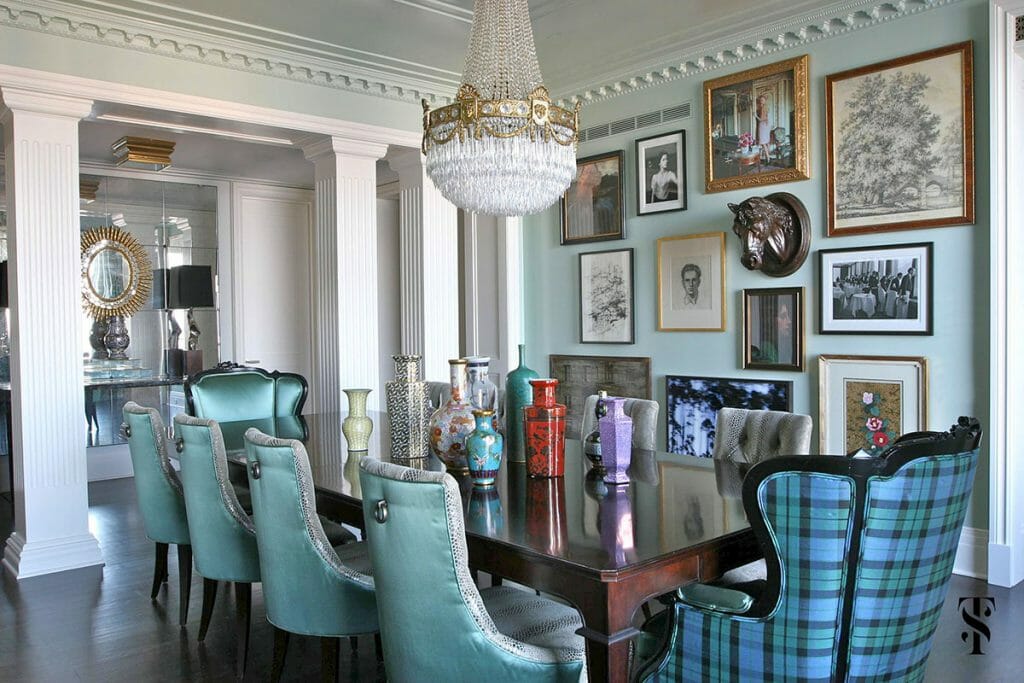 Her design belief is that no two projects should ever look alike. They should directly reflect the users of the space and their personality. Her designs certainly marry the mix of traditional with a nod to modern and contemporary seamlessly. Moreover, Summer is a 6x Best of Houzz Interior Designers Chicago.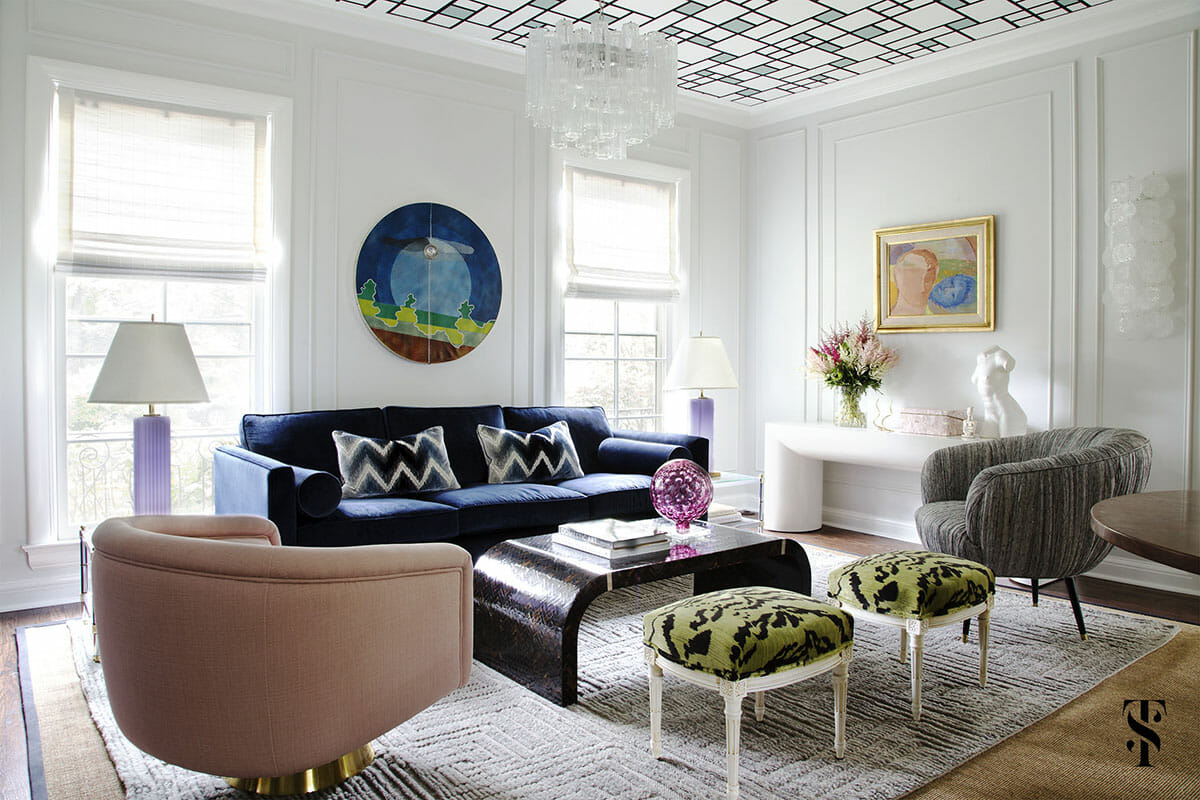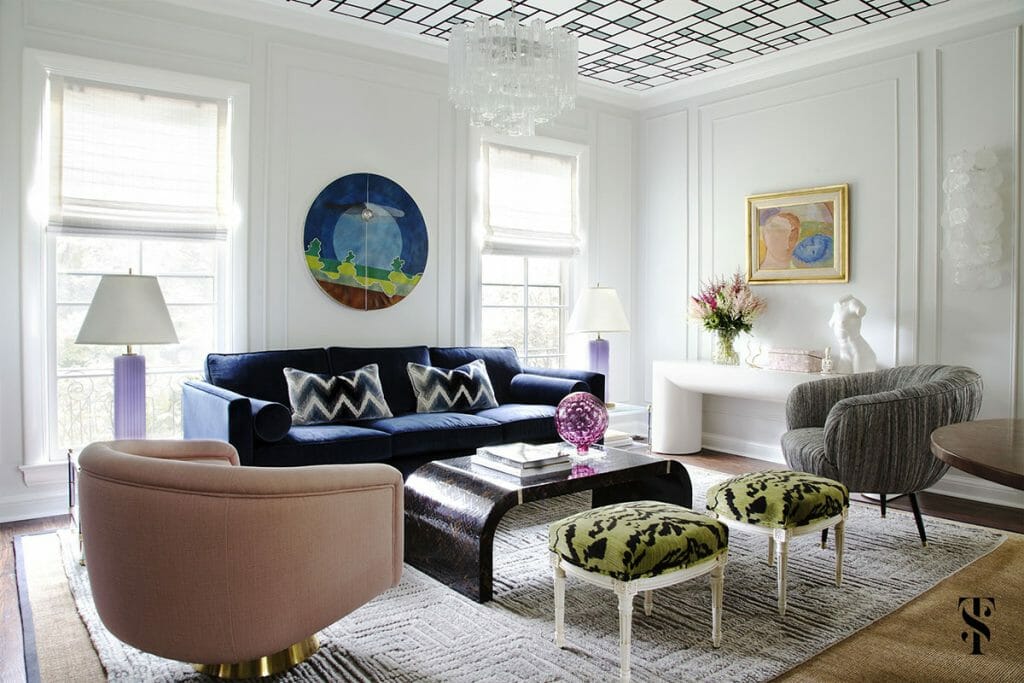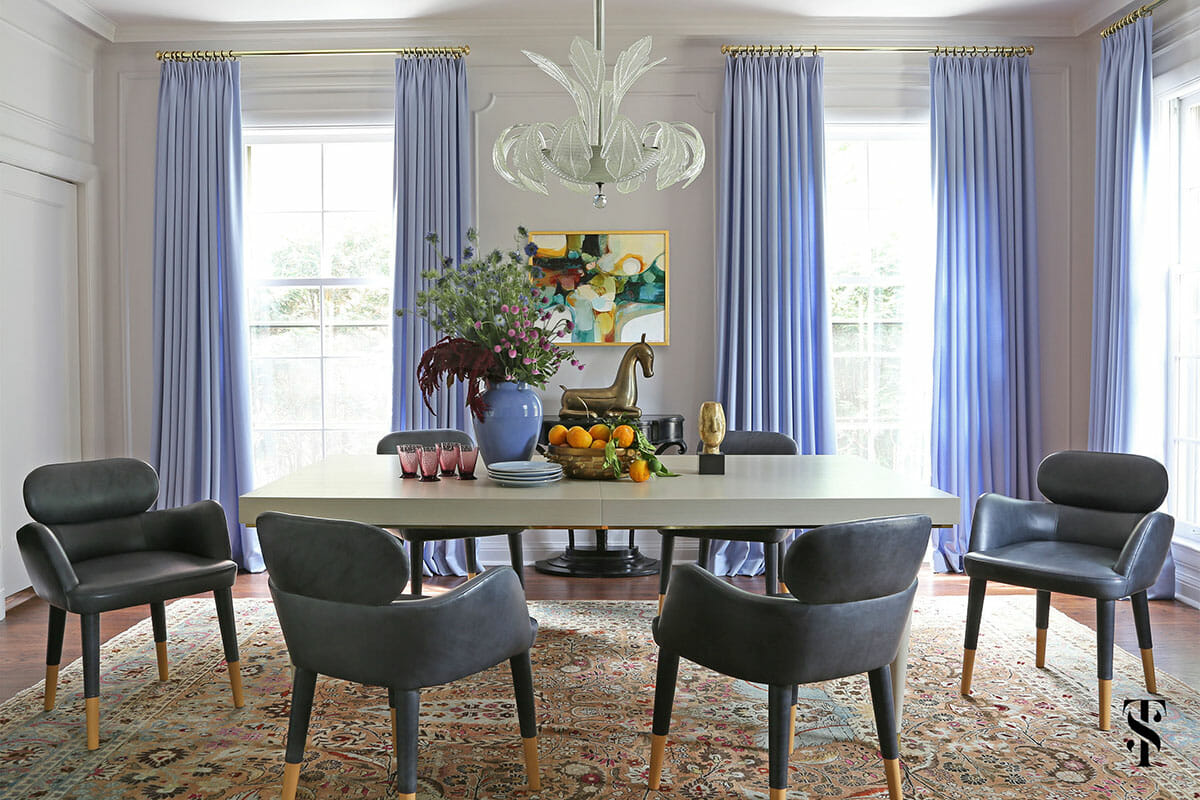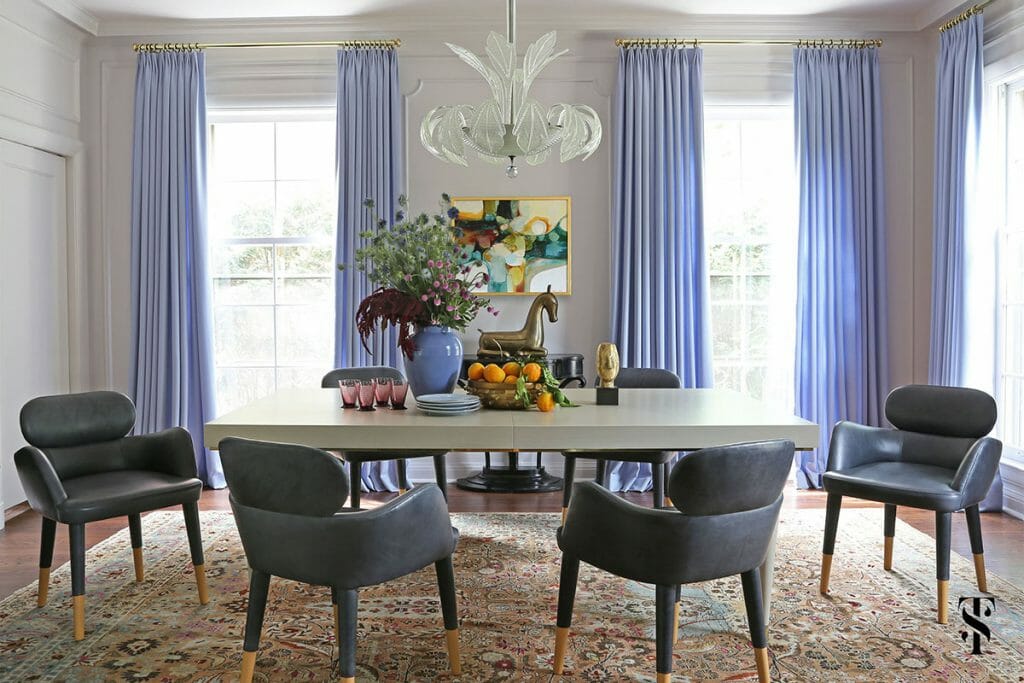 WHAT WE LOVE: She fills her website with all her favorite design advice! Here are a few that inspired us; "reference the past, don't repeat it." And "No great room was ever designed without taking a risk."
Lugbill Designs

As founder of Lugbill Designs, Erica Lugbill has been a strong name in Chicago's design community since her start in 2010. To begin, she capitalized on specializing her service in both décor and full renovations. Moreover, she strives to make communication the heart of the project making the end result a completely customized space that embodies the client's personality and lifestyle.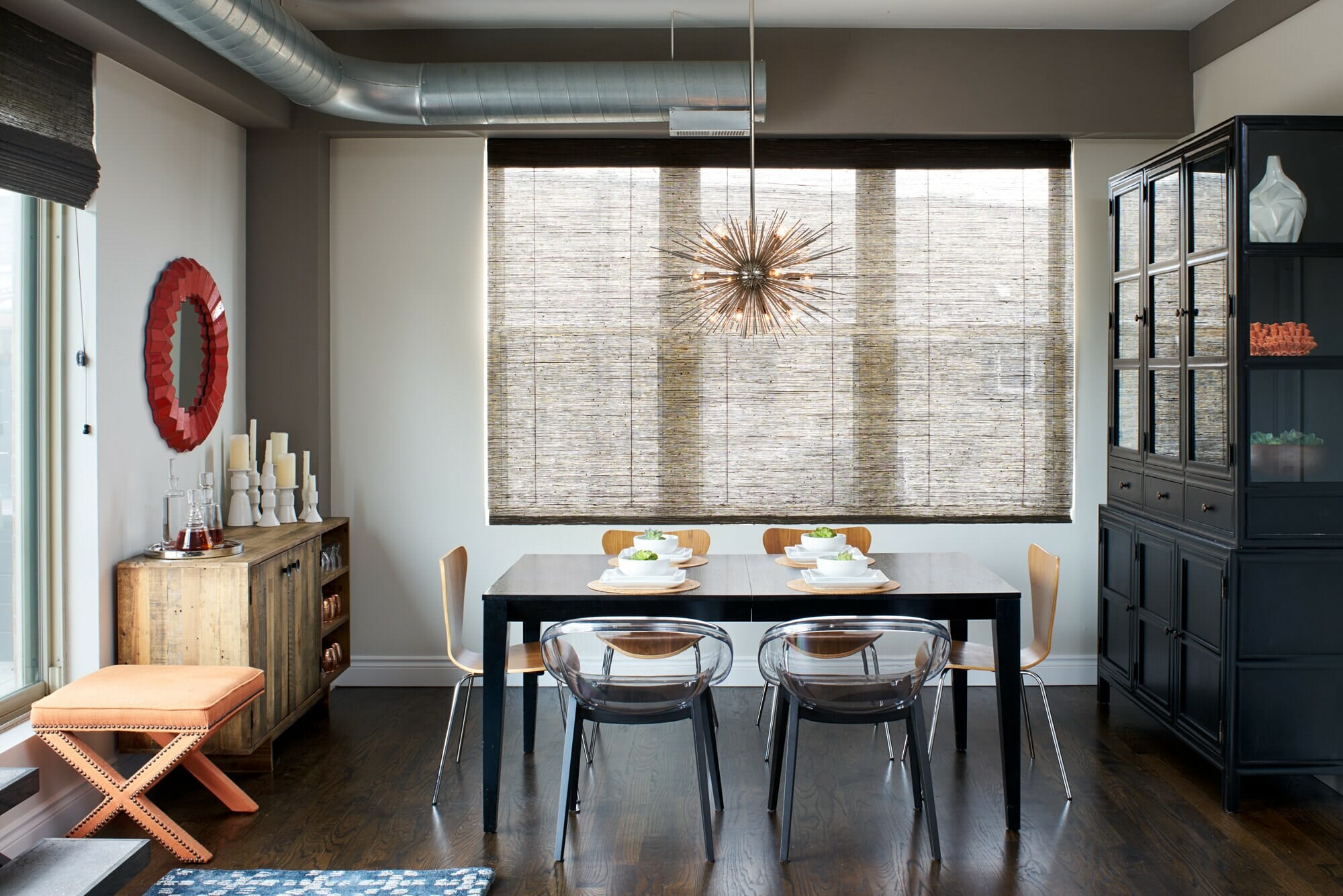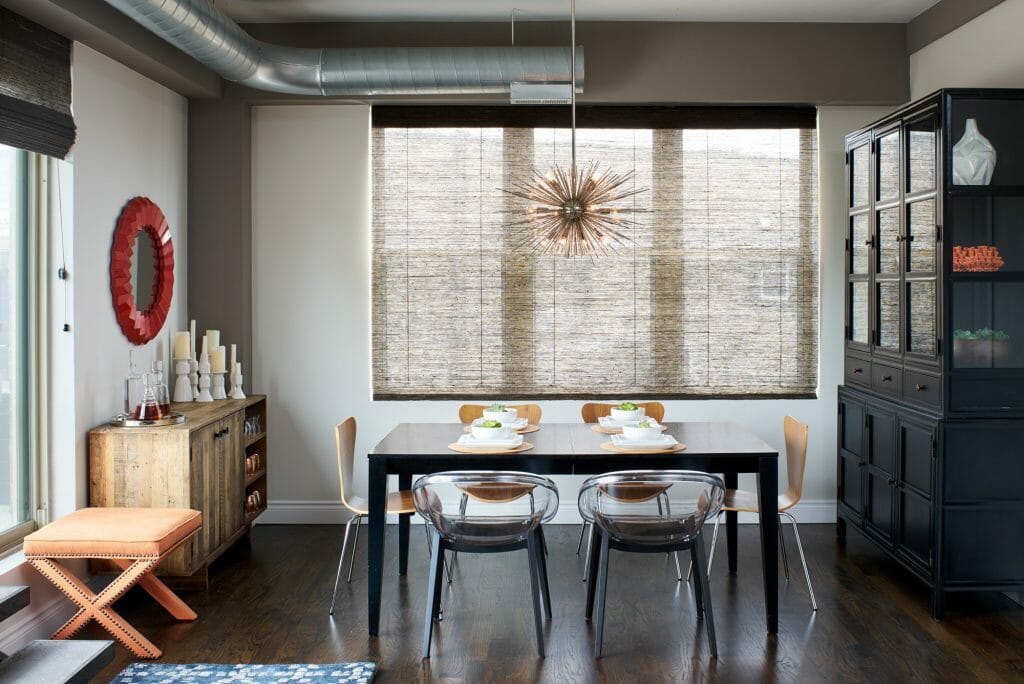 With a network of independent construction companies and various vendors, Lugbill Designs provides competitive pricing and easy billing which results in a very low stress design process. The firm also offers complimentary in-home consultations. Most notably, they have consulted for many well-known TV networks such as DIY, HGTV, and Bravo.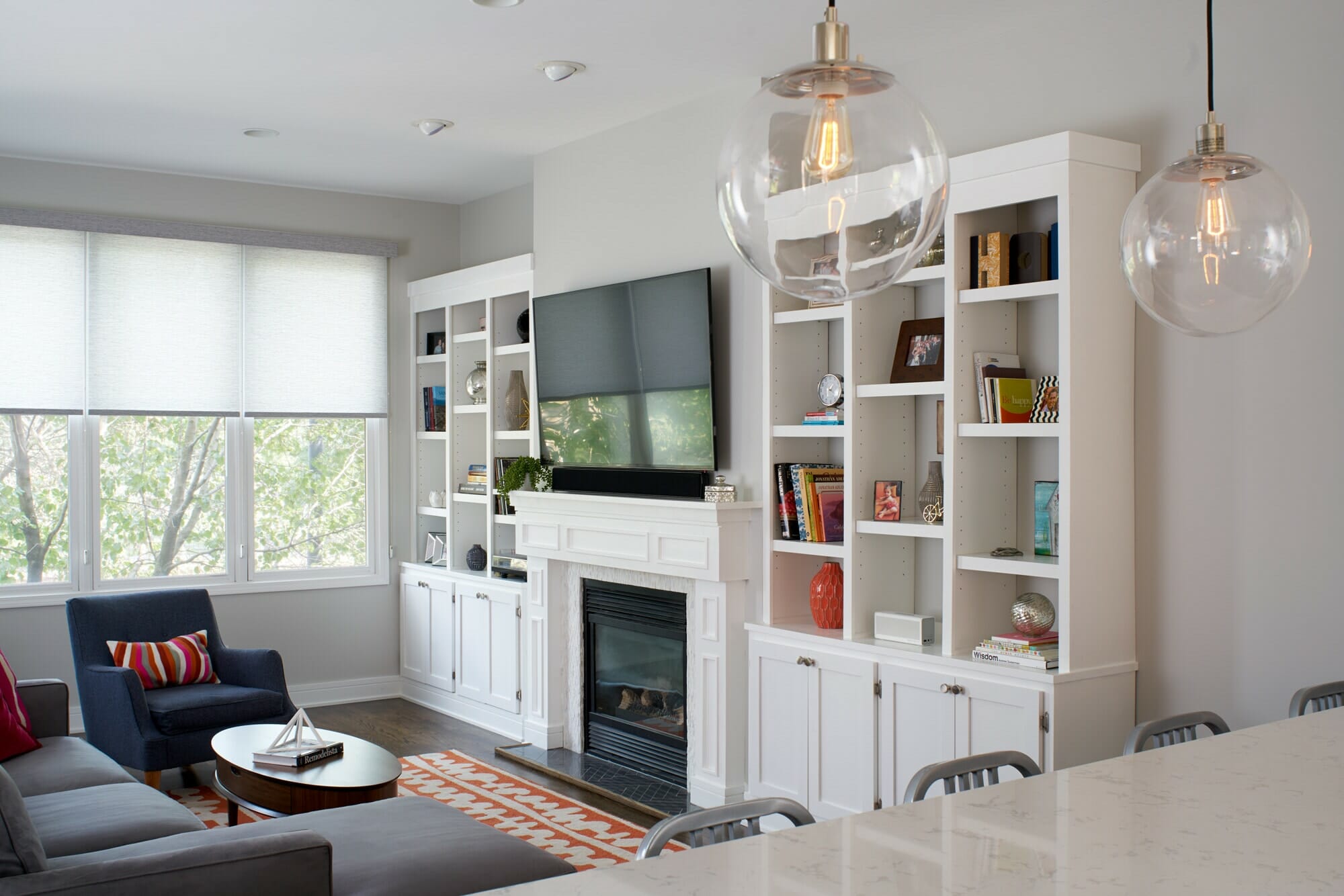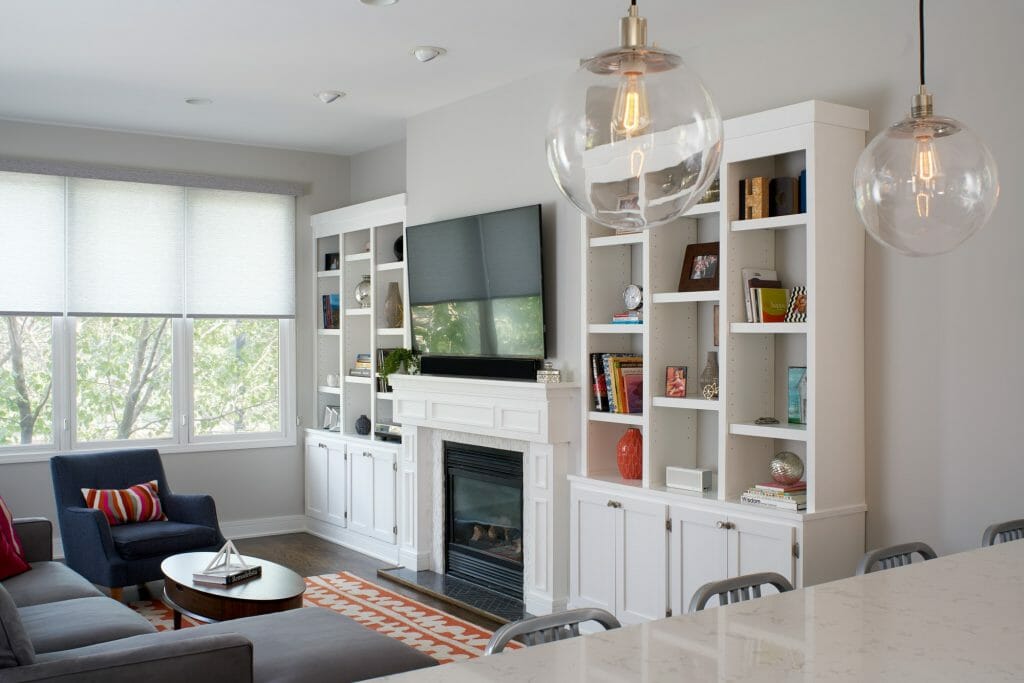 WHAT WE LOVE: Her keen eye to see what the design industry in Chicago was missing, and capitalize on providing the absolute best possible service for her clients.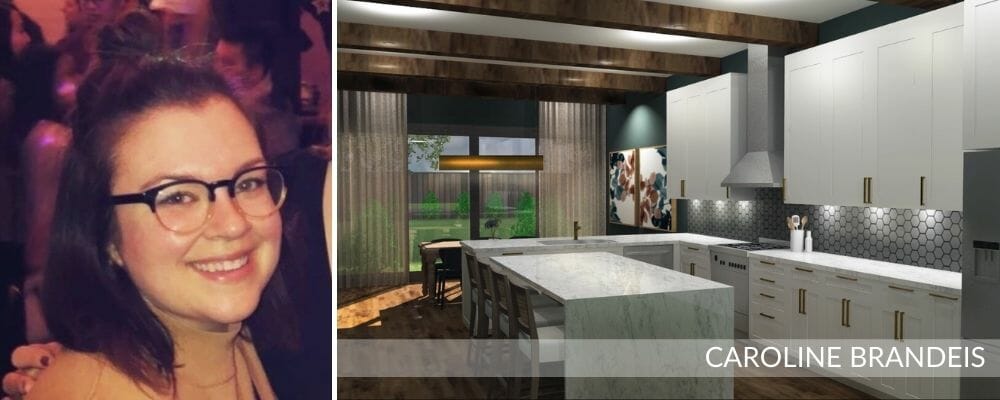 Caroline Brandeis is a Chicago interior designer with 8 years of experience in the high-end residential and commercial design industry. She attributes living amongst the world-class architecture of Chicago over the lifetime of her career to building the foundation of her aesthetic eye. As a result, through her creative and analytical mind, she marries harmonious designs with the functionality of everyday living.
Caroline's go-to style is modern transitional. As a result, she likes to mix styles in a way that feels curated and welcoming. Furthermore, it's her goal to take a client's personal style and pair it with her aesthetic in a way that makes sense. She most enjoys the creative process over the lifetime of a project and of course the end resulting in a happy client.
WHAT WE LOVE: Caroline's flexible interior design packages that make her one of the most affordable Chicago interior designers near you. Get started with Caroline today!
Steplanie Wohlner

With over 25 years of residential design under her belt, Stephanie Wohlner continues to create timeless, yet modern interiors as a renowned Chicago, Illinois interior designer. Furthermore, her use of color, texture, and pattern blends an eclectic mix of contemporary and traditional creating a unique space personalized to her client's needs.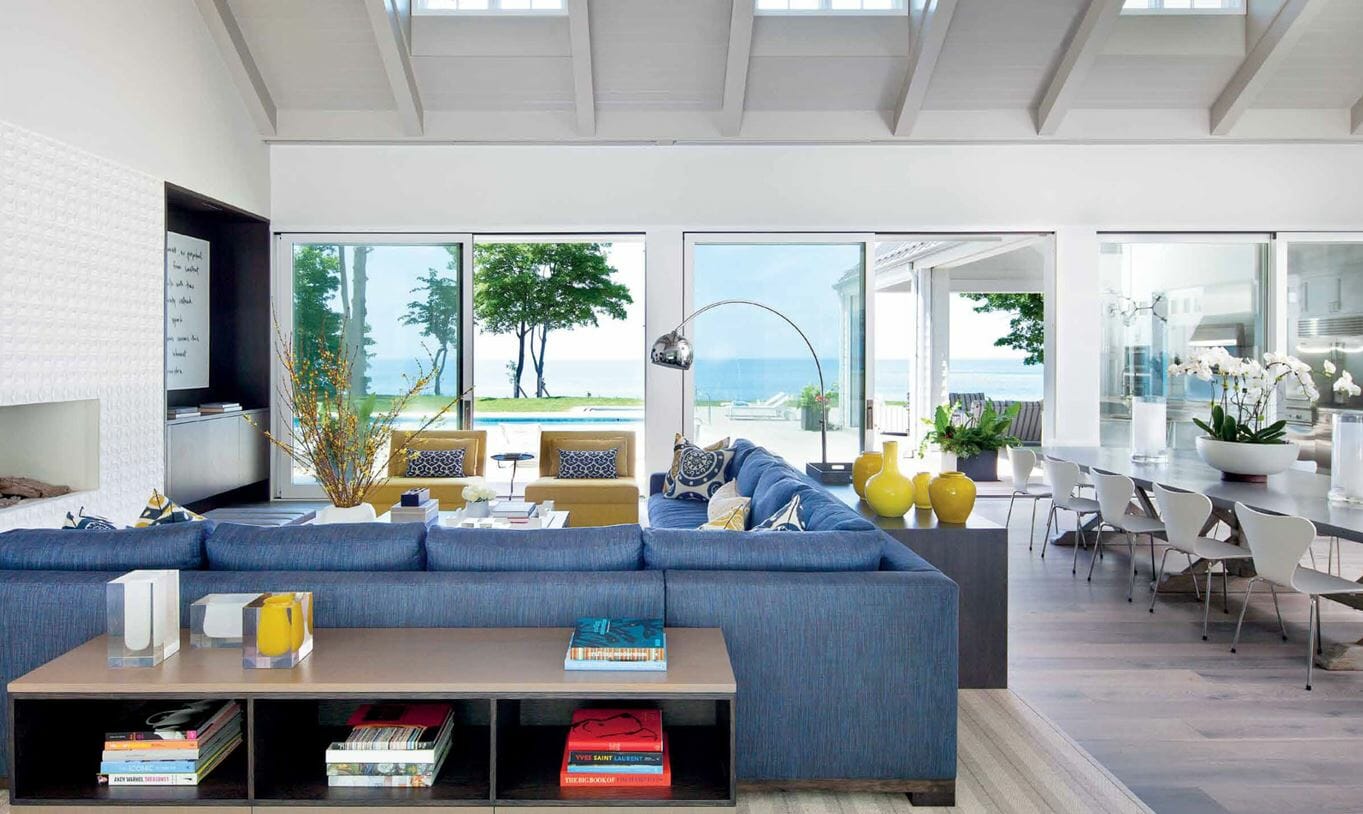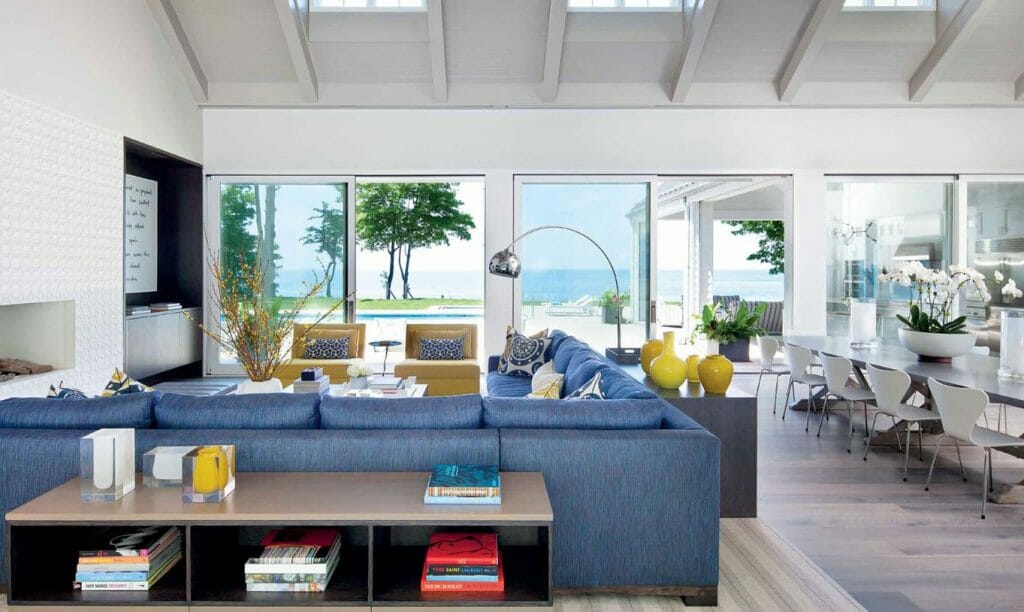 With projects throughout the country she is continuing to grow and make her name known. As a result, her strong sense of scale and proportion which we all know can make or break a room are what Stephanie is known for. Not lacking in personality, she certainly ensures that her clients have a space that directly reflects their lifestyle.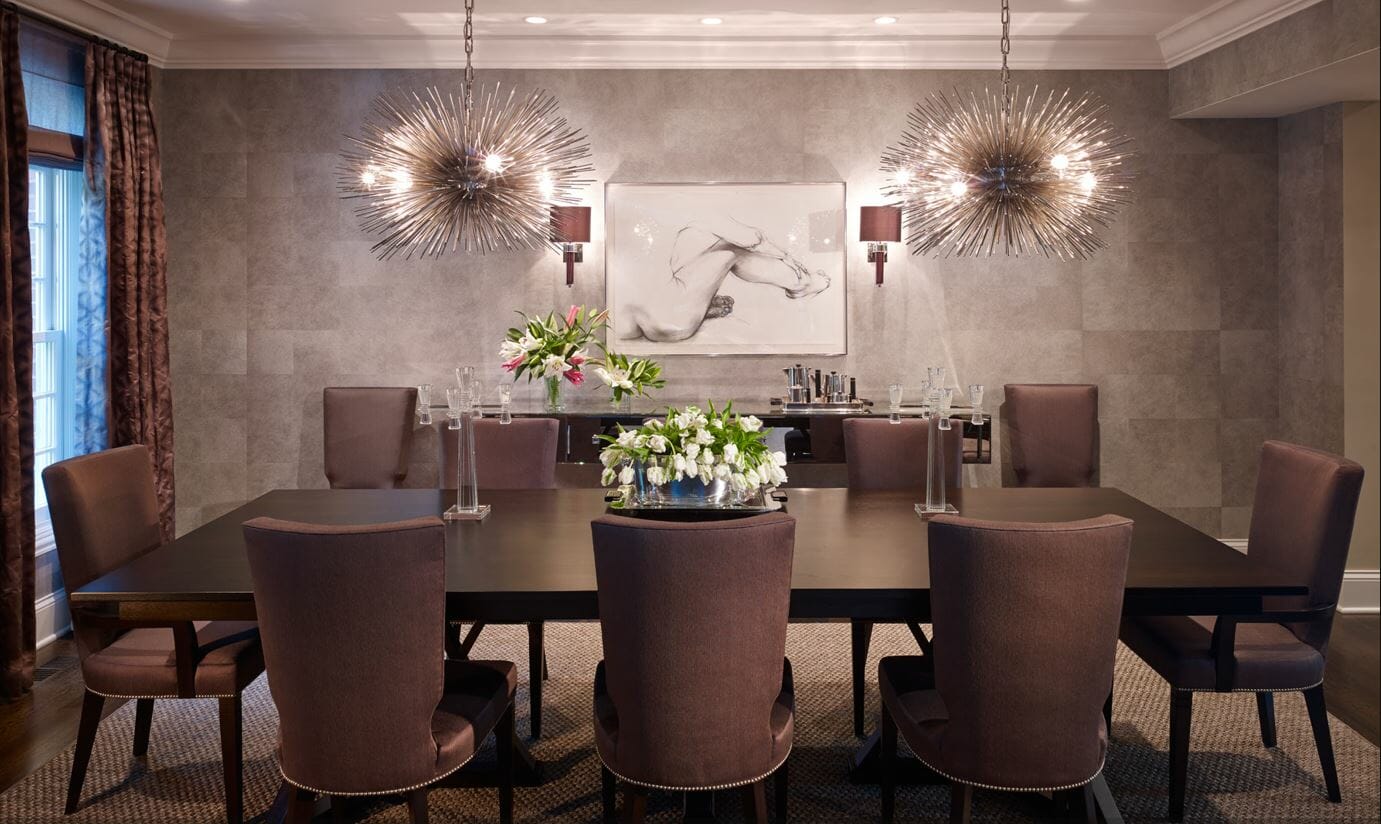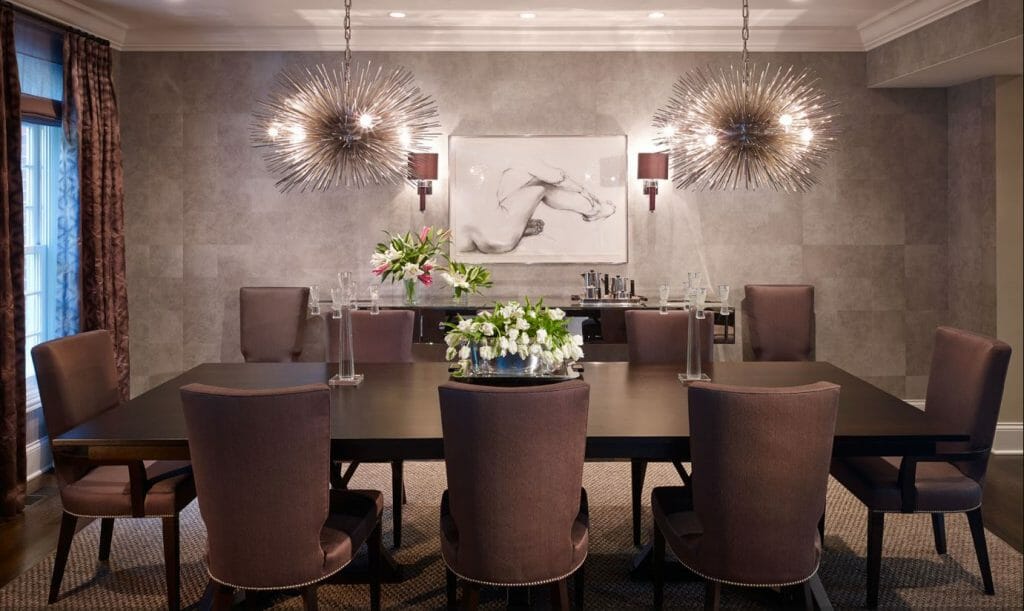 WHAT WE LOVE: The very subtle feminine touch found in nearly all her design work.
Tiffany Brooks

With a unique perspective, Tiffany Brooks looks at each client relationship as a romance. For instance, she creates a space that her clients will fall head over heels for and continue to love for years to come. Most famously known for her design of the HGTV 2014 and 2016 Smart Home, the network has certainly catapulted her into success.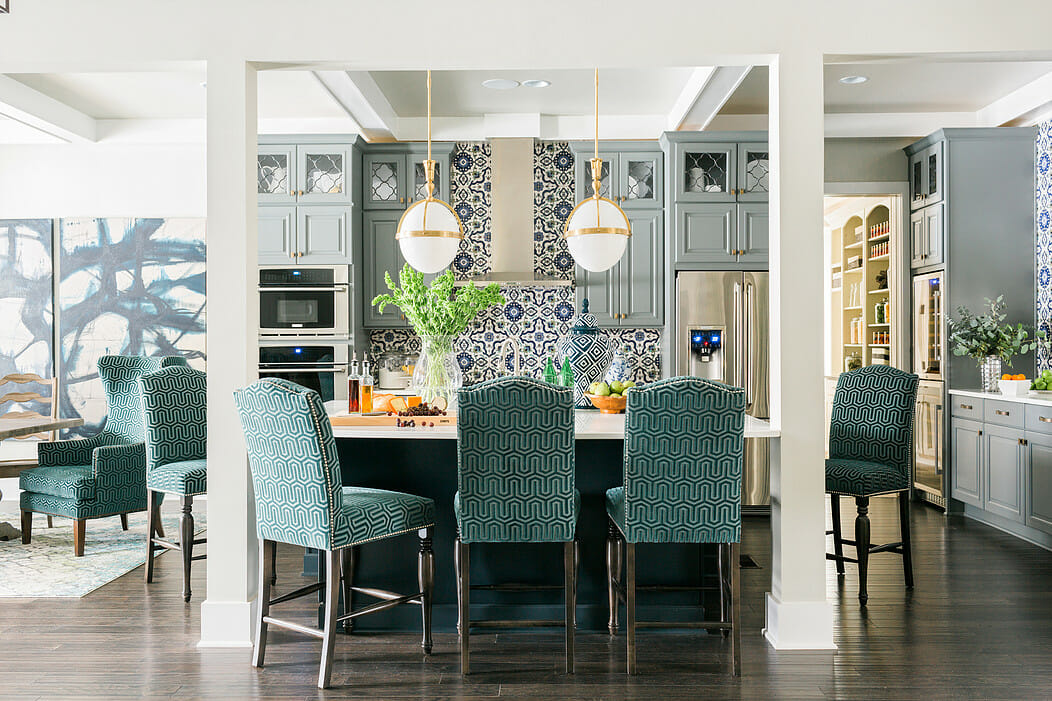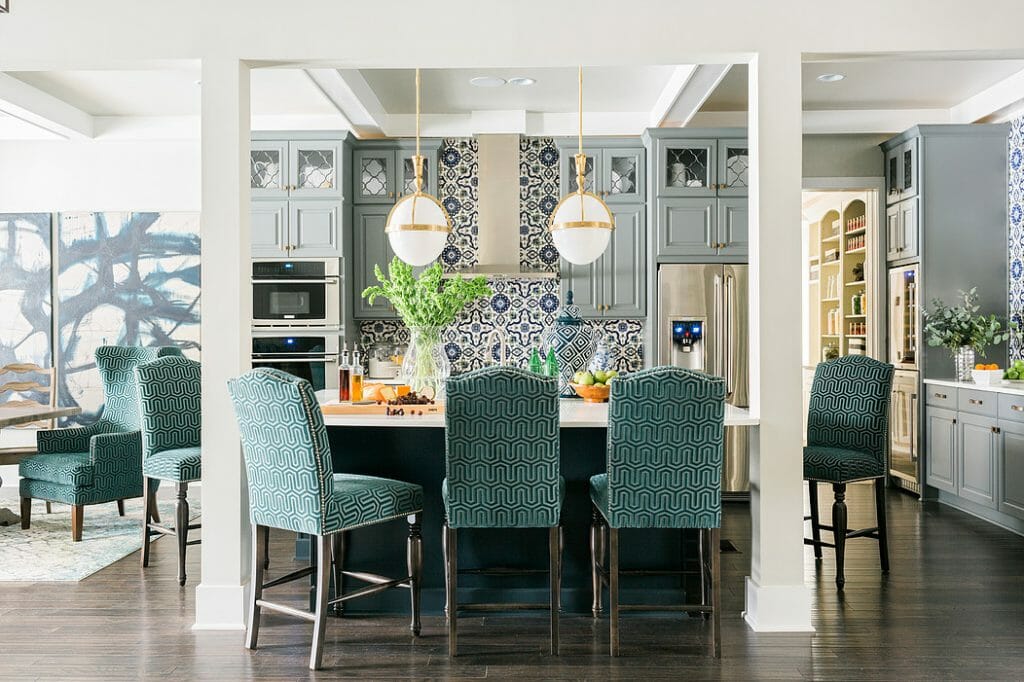 With a background in staging and property management she knew her passion resided in interiors. Not only does she work all around the local Chicago area, she also offers online design services enabling her to easily work remotely all over the country. It is no wonder she's a highly rated Houzz interior designer in Chicago.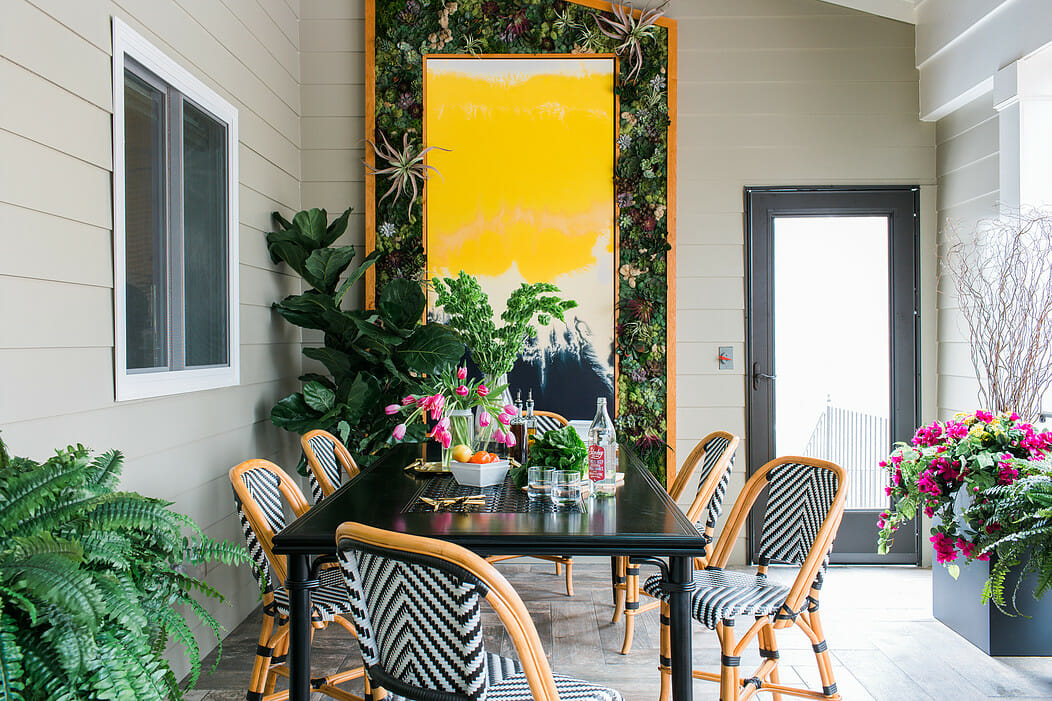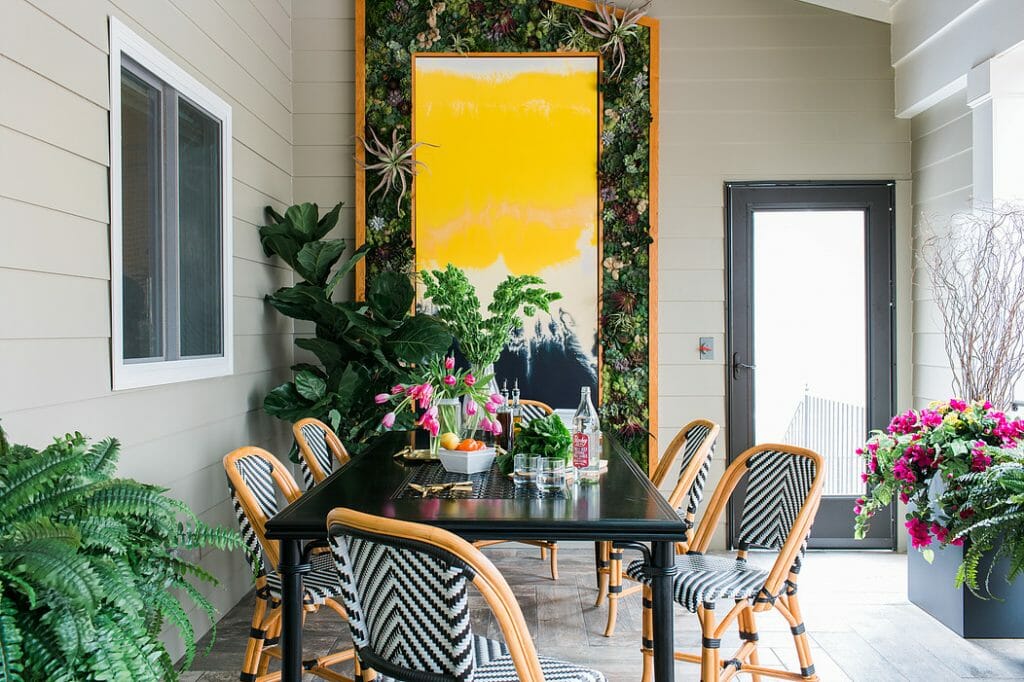 WHAT WE LOVE: She makes the walls tell the story of the families she works with. Most importantly, every design speaks to individual personalities.
Michael Abrams

With an extensive resume, Michael Abrams' background in the fine arts has left him with a distinctive style melding urban with tradition. The heart of his design philosophy is to design every project around the people in the room. Michael provides the Chicago area and beyond with timeless and elegant designs.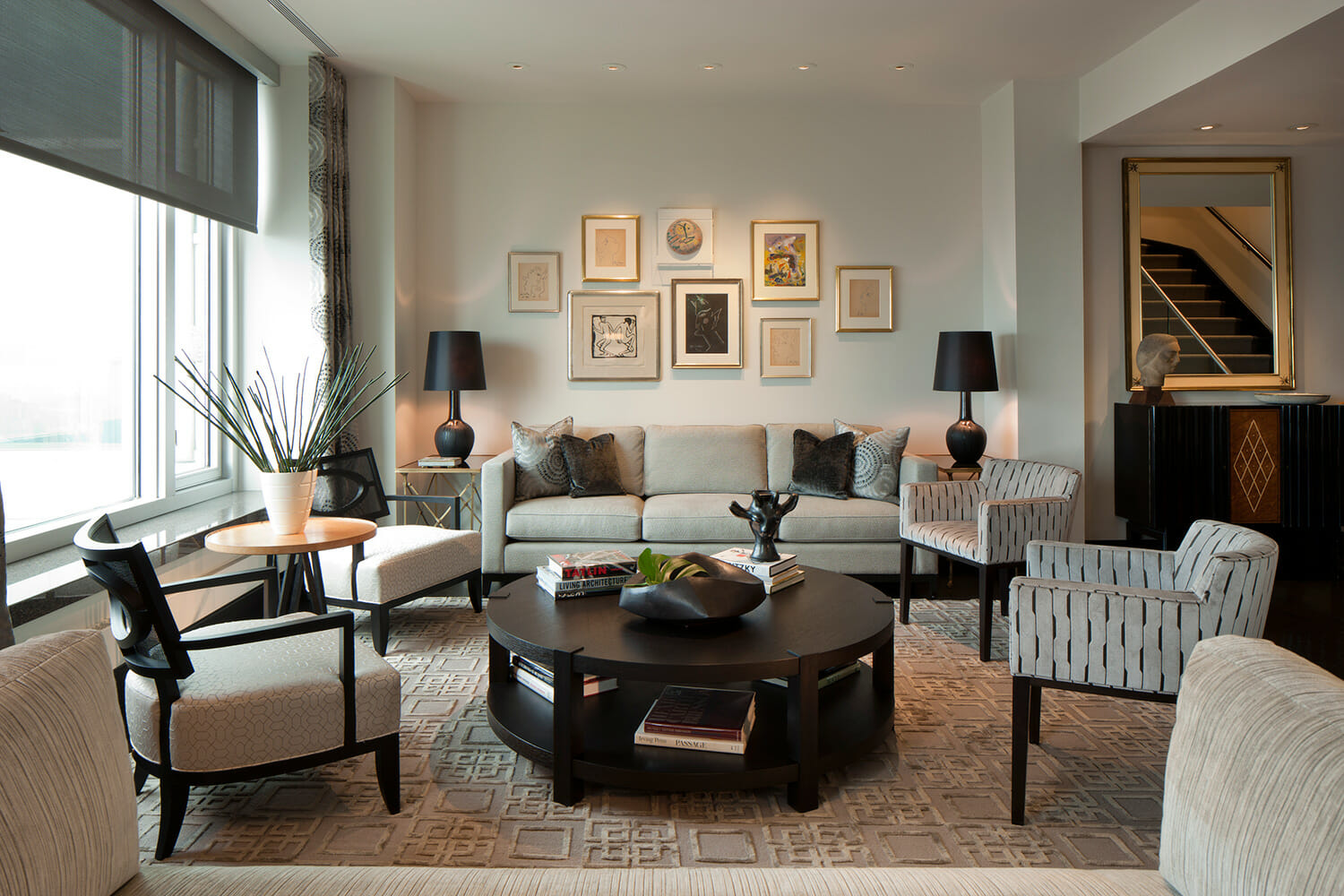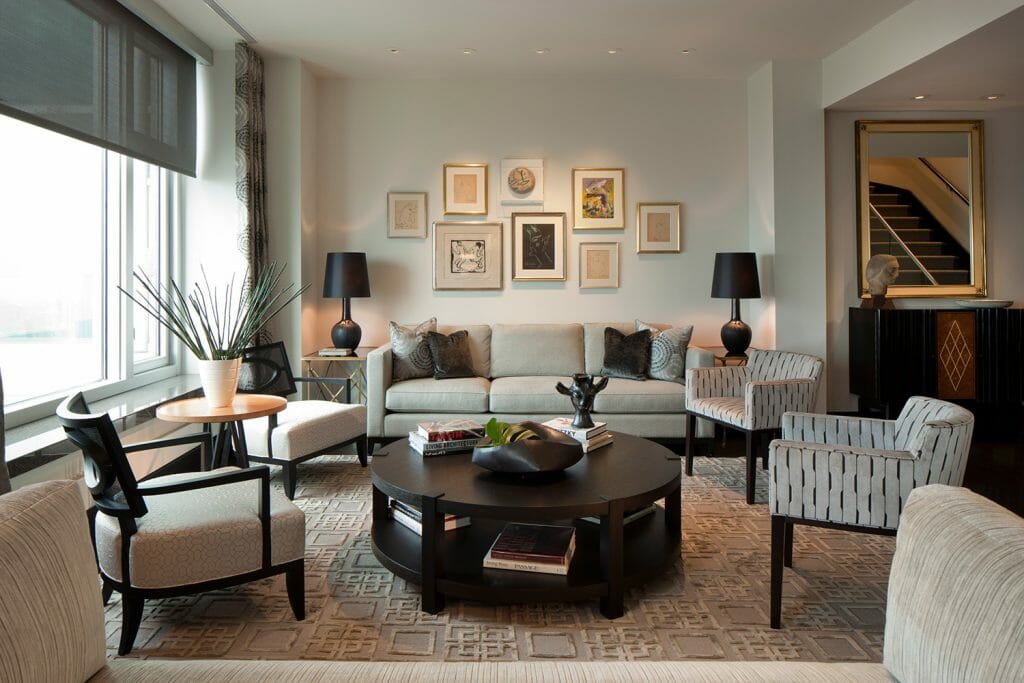 His comfortable yet elegant blend of neutrals certainly makes each space feel very welcoming and sophisticated. As a result, his unique style of blending urban with tradition is an edgy, stylish trend here to stay.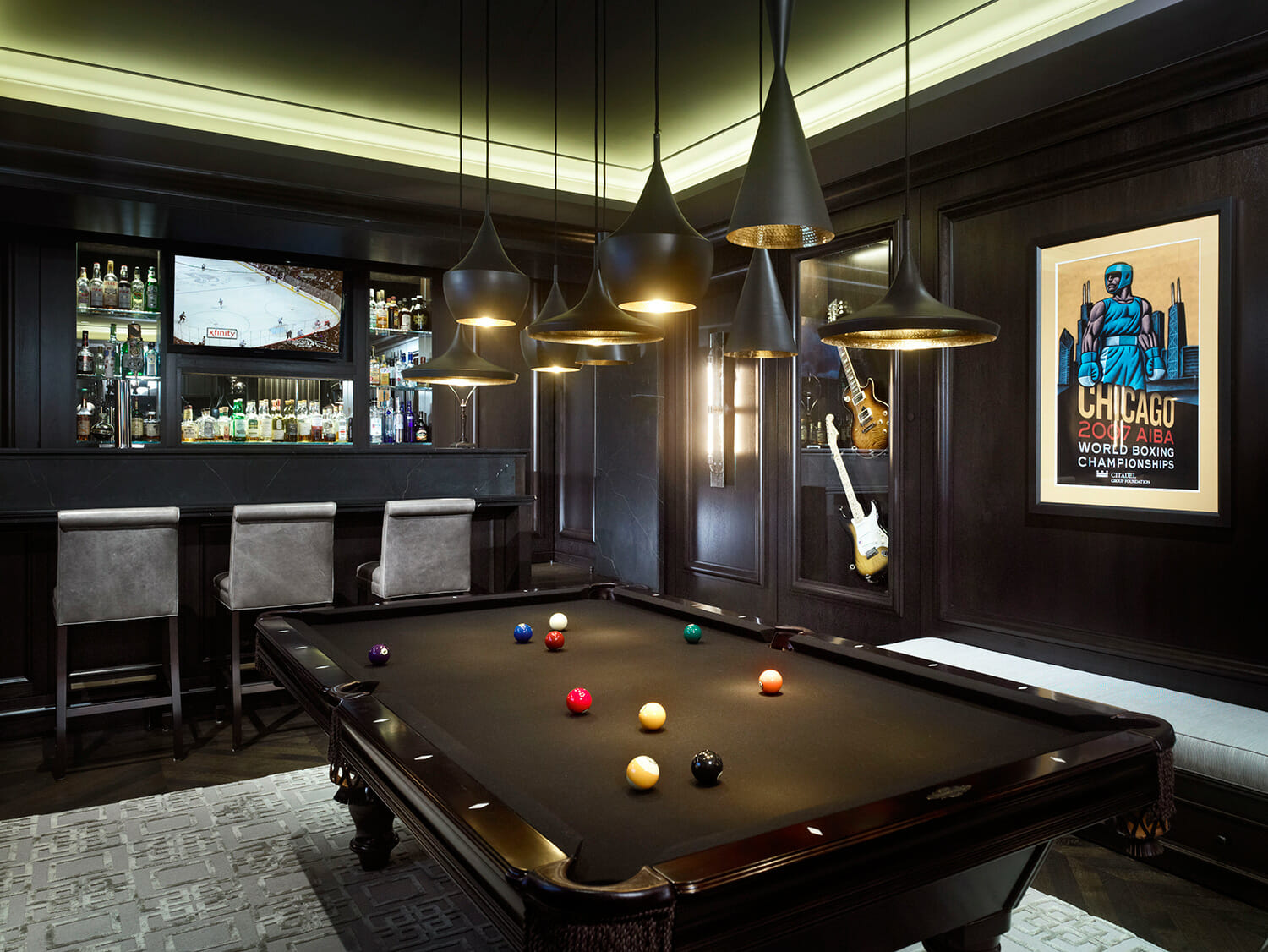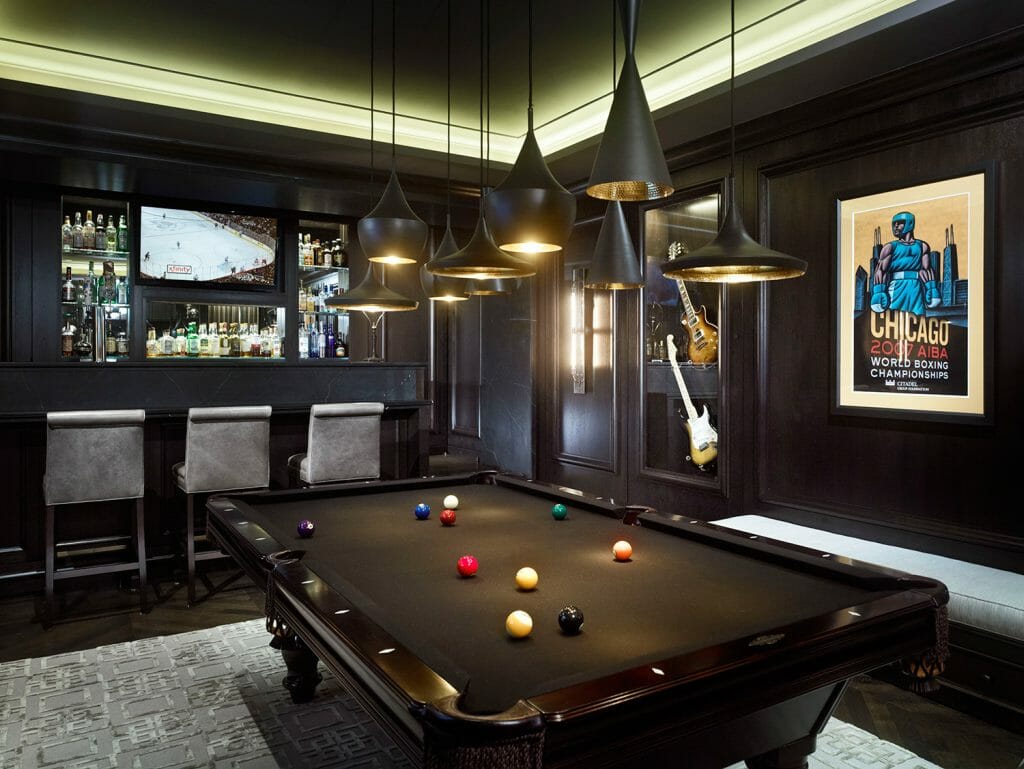 WHAT WE LOVE:
He designs the space around people, not things!
Fredman Design Group

With her talented design team, Susan Fredman urges the use of the word "yes". For example, she firmly believes this word opens up the opportunity to inspire and create beautiful environments. Moreover, through collaboration she and her team strive to provide a well-tailored and dynamic design.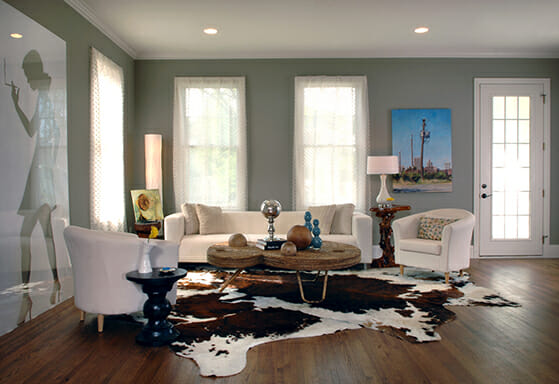 From multiple publications and features in television, Fredman Design Group continues to be a dominator in the Chicago design community. Susan also founded a non-profit pro-bono interior design service called Designs for Dignity. As a result, she firmly believes we all deserve a well design space to live in.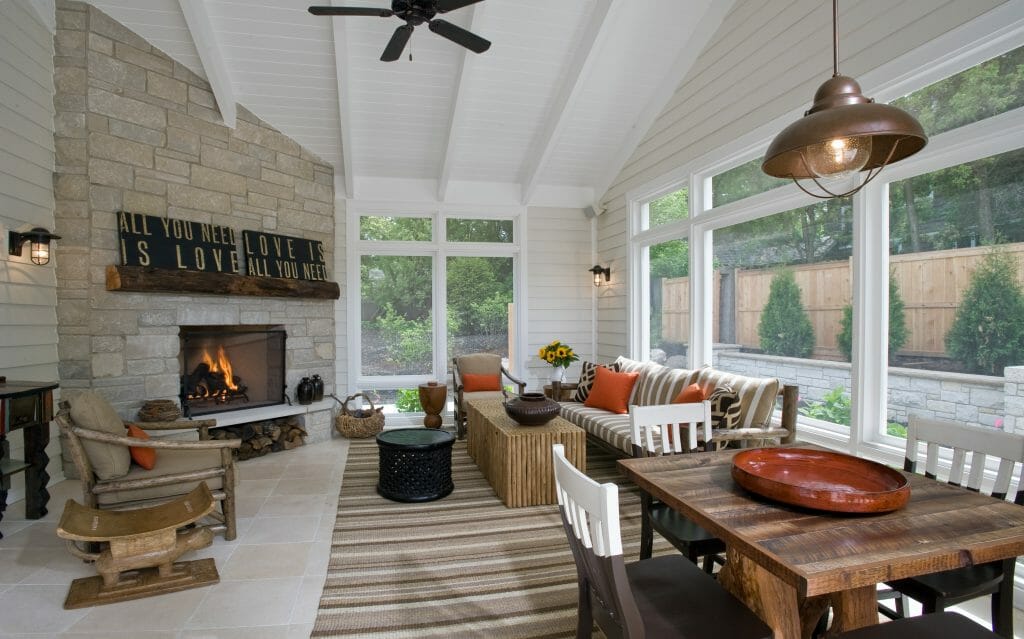 WHAT WE LOVE: The team work and collaboration used in every project from the Fredman Design Group.
Need Help To Choose Between the Best Chicago Interior Designers?
Finding the right interior designer in Chicago for your home is no small task. If you're still overwhelmed with all the choices of Chicago Interior designers, schedule a Free Interior Design Consultation to see which options are right for you and to ensure you get the best possible interior design results.