Mariana B.
Mariana has always shared her mother's passion for design. She studied architecture but when she realized that her interest was actually in design: more specifically set design and interior design. She decided to follow her dreams. Her personal style, although ever-evolving, includes adds to it a mixture of contemporary and organic, mixing luxury with natural elements: Wabi-sabi meets modern. She enjoys being challenged and creating within the parameters of different styles and the client's unique taste. She loves to apply all her knowledge, experience, and creativity into designing the home of your dreams!
From where do you draw most of your inspiration?
I find inspiration in different places depending on the project. On residential Interior Design projects for clients, the first place I look for inspiration is the client. I try to find out how do they live, what are hobbies and habits they have, their family composition, work life, how they like to interact with each other on a daily basis. This first piece of information, in context with the space they need designed and style preference, will help me provide the best personalized layout and decor for them. Then, I do some research and reflection on my own and from these pieces imagination takes the lead.
What drives you to design?
I love going to a place that makes me feel something. That's why I like travel as much as I can, so I can experience how different environments and cultures create their very own designs. I believe that we are sensorial creatures and as such, It is important to me to create spaces that are pleasing, inviting and functional. A place that not only is aesthetically pleasing, but will make my clients feel happiness, belonging and comfort.
Describe your favorite project:
My favorite and most recent project (maybe my latest project is always my favorite haha) is a room I created for a young lady in Brazil who was switching rooms with her brother. She wanted t a Bali, Tulum, wabi sabi vibes to revitalize the room and make it her own. Also, she wanted the entire room burnt cement. Since that style is very specific and the house was a little bit more traditional in its architectural finishings, I had to use my creativity to adapt her request with the style of the rest of the house. I did that by keeping the room's original white flooring, and white ceiling and picking a color pallet that was still within the organic elements, a sand color paint with burnt cement effect. That way it also meshed well with the colors of the room across from hers (the master bedroom). A few of the pieces of furniture we used in her room were furnitures that already existed in the house, this family had and amazing natural wood piece originally from Bali, that we relocated to her room as well as a natural fiber and wood bench from a Brazilian designer that we adapted into a side table. The room looked straight from Pinterest and last I heard it was everyone's favorite room in the house!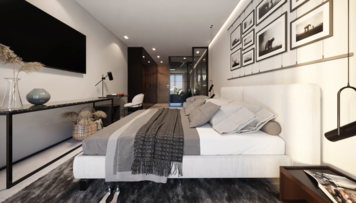 Suite 2 - Alpha I project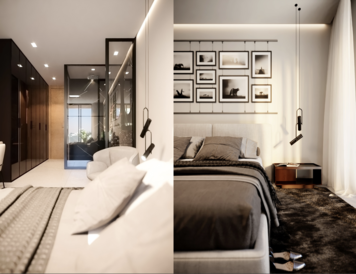 Suite 2 - Alpha I project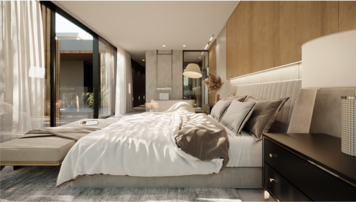 Suite 1 (master) - Alpha project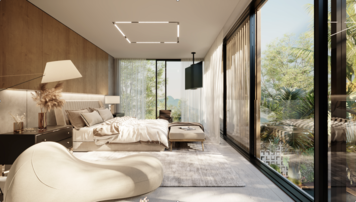 Suite 1 (master) - Alpha project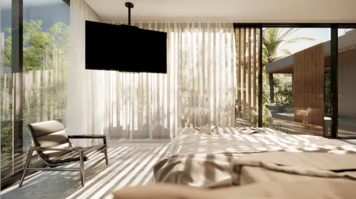 Suite 1 (master) - Alpha project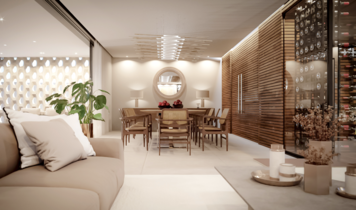 Living / Dining Area - Alpha project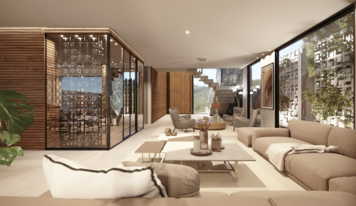 Living / Dining Area - Alpha project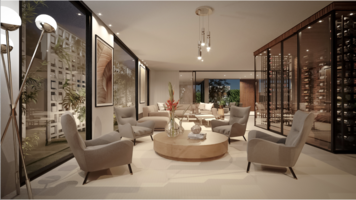 Living / Dining Area - Alpha project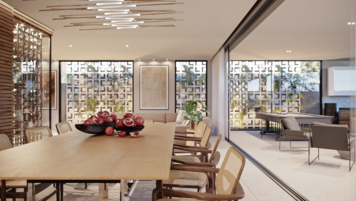 Living / Dining Area - Alpha project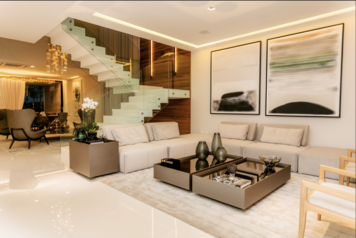 Living / Dining Area - M&L project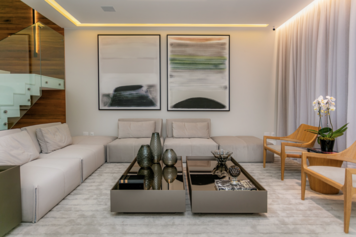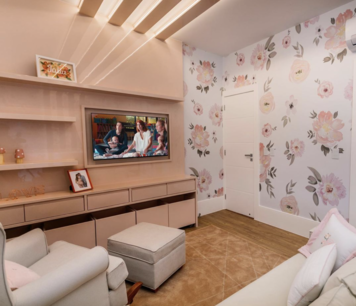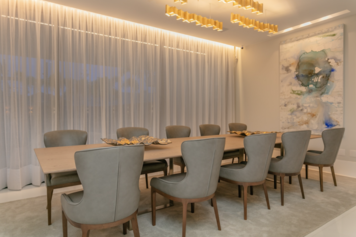 Dining Area - M&L project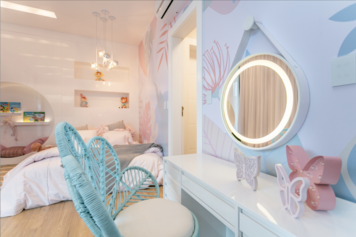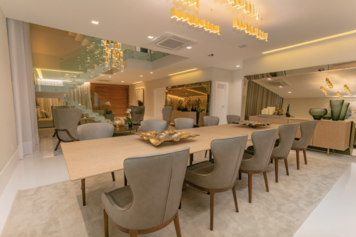 Living / Dining Area - M&L project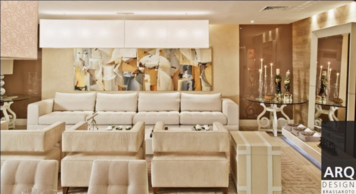 Living Area - Orlando project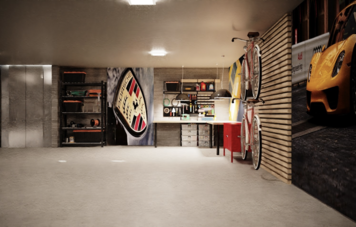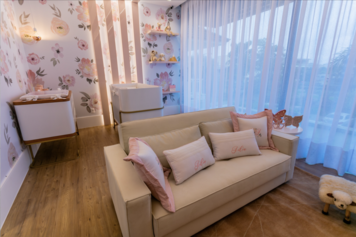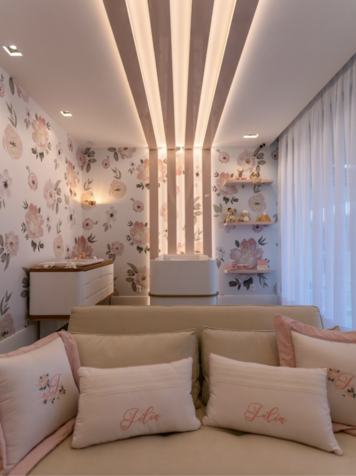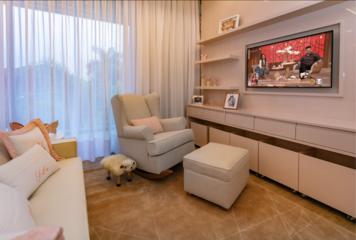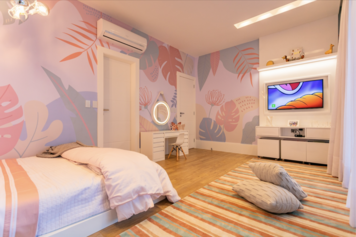 Girl's room - M&L project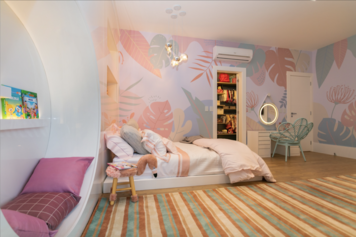 Girl's room - M&L project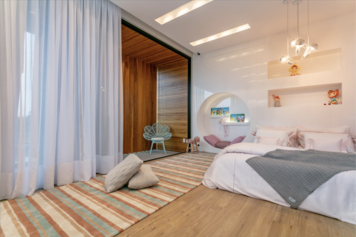 Girl's room - M&L project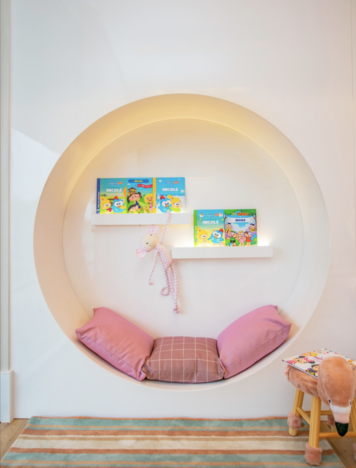 Girl's room - M&L project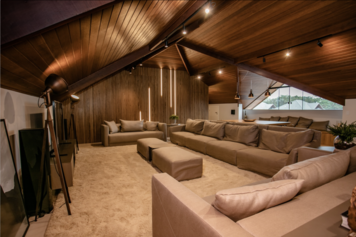 Home Theater - M&L Project
Home Theater - M&L Project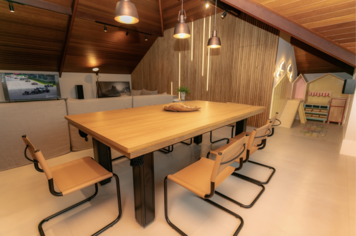 Home Theater - M&L Project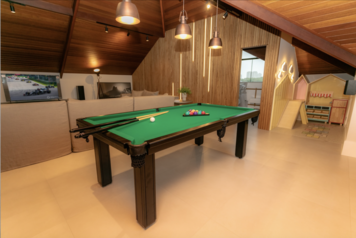 Home Theater - M&L Project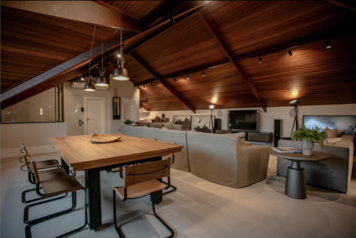 Home Theater - M&L Project
Home Office - M&L Project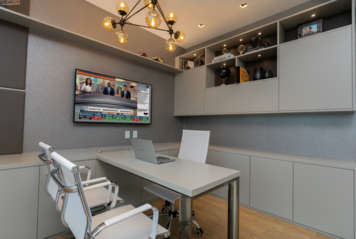 Home Office - M&L Project