Vale G.
Vale has studied architecture and worked for a long time as a residential architect and 3d artist. Nevertheless, in the last years, she has focused on one of the facets of her career that she loves: interior design. She strongly believes that pleasing and functional spaces can make great changes in our lives and state of mind. As a professional, she pays attention to the little details that can make a big difference. Vales´s goal is to always exceed the client's expectations.
Describe your go-to style:
If I should describe my style I would say that modern design concept are always present in my projects. I prefer clean and uncluttered spaces, where form follows function. Neutrals tones give shape to my favorite palettes, with accents of bright colors just to provide a focal point and help break the monotony. I like soft textures and natural materials that give warmth and cozy touch.
We know you love designing, but what about it do you love most?
One of the things I love most about design is the possibility to find solutions to clients' needs by showing them design alternatives that they never even imagined!!. It is a great feeling if your design fulfills and even exceeds the client's expectations. As a professional, you can pay attention to little details that can make a big difference.
Tell us your biggest design secret:
All our senses must be taken into account when designing a room, that's the key to achieve a space that makes people feel delighted and comfortable being there.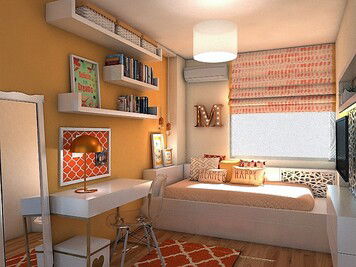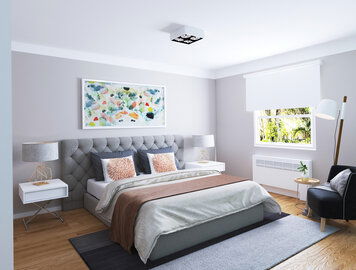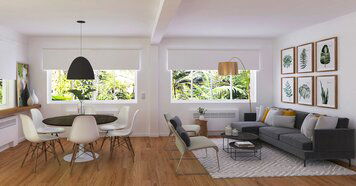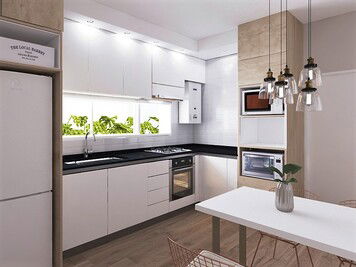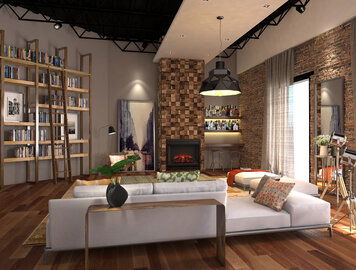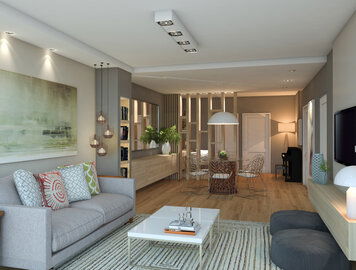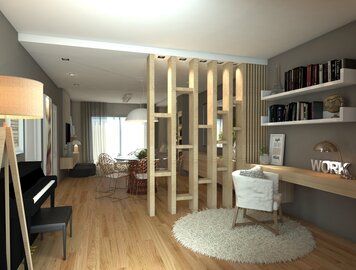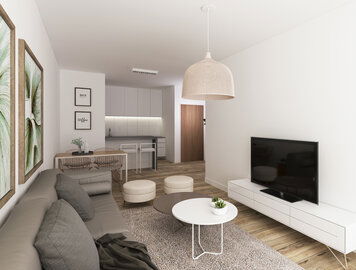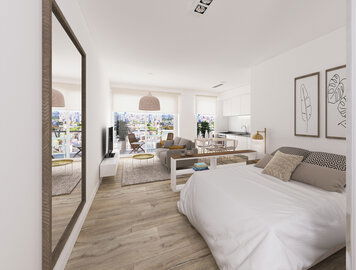 Buenos Aires Studio Apartment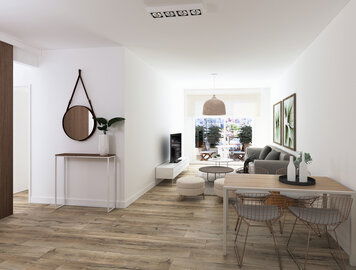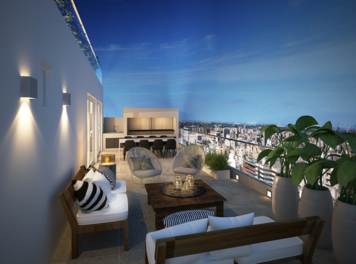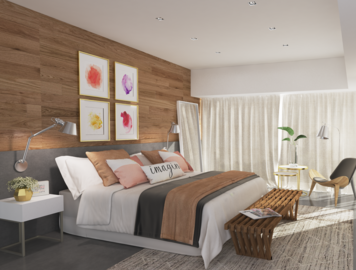 Master Bedroom - Punta del Este Apartment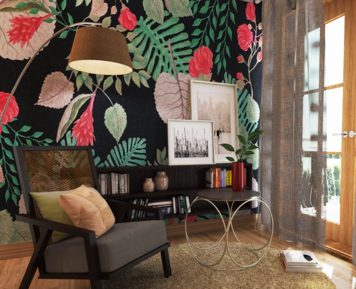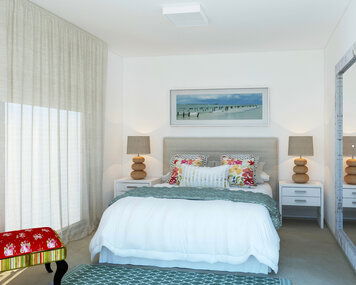 Master Bedroom - Punta del Este Apartment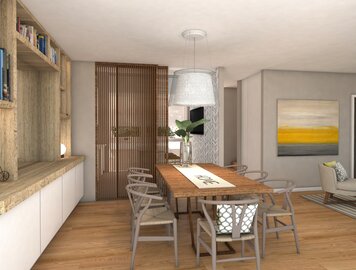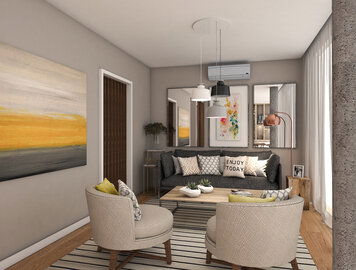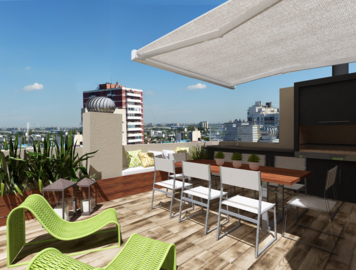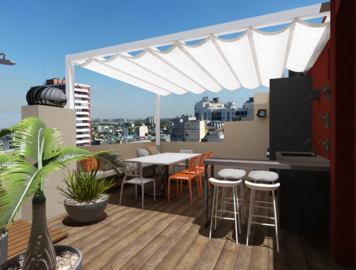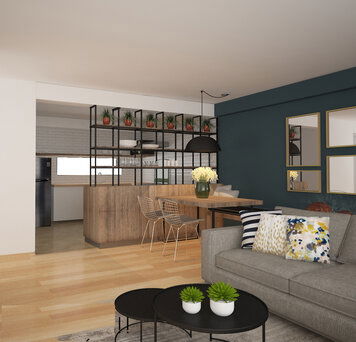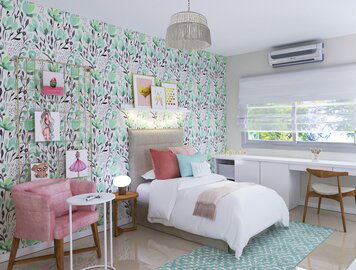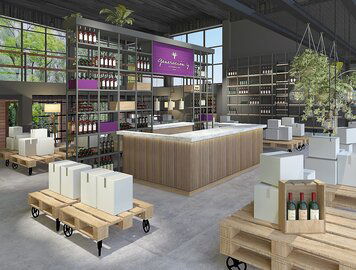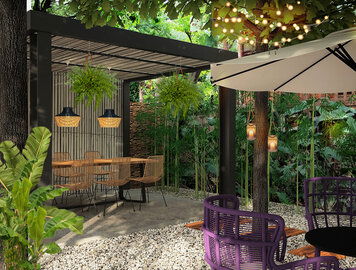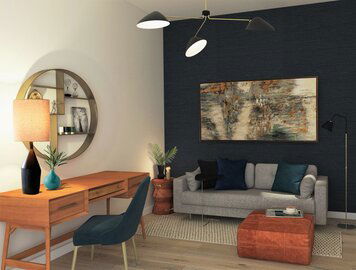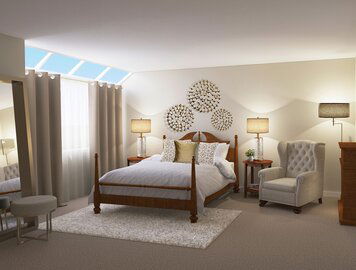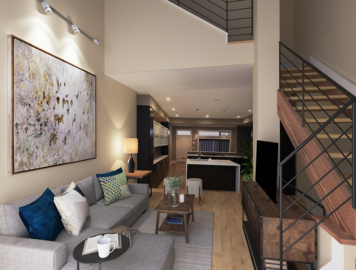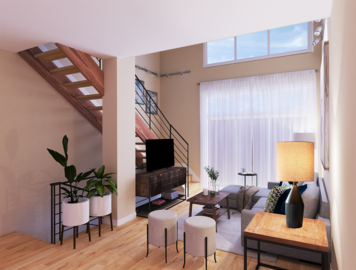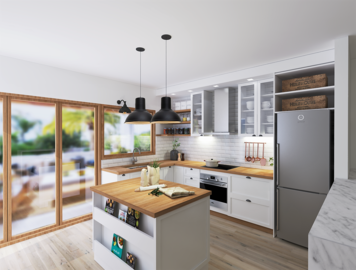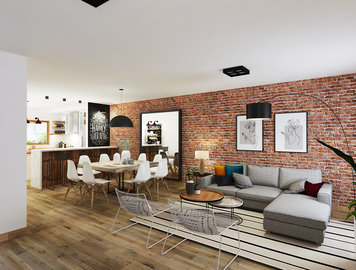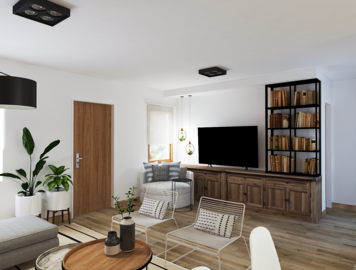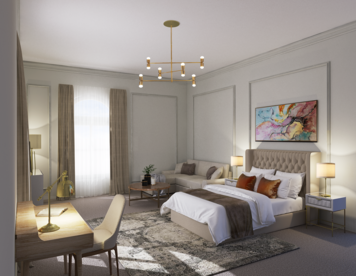 Sophisticated Bedroom in United Arabian Emirates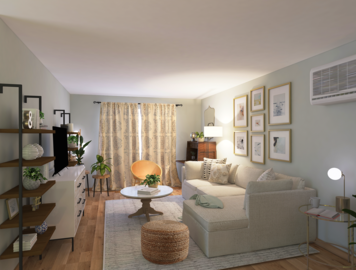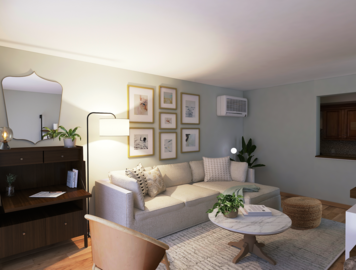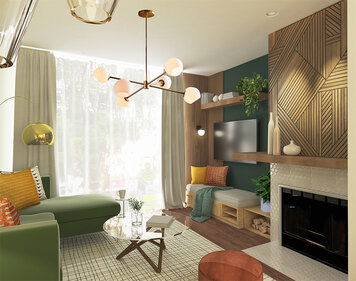 Contemporary Living/Dining room
Contemporary Living/Dining room