Sara L.
Born and raised in Columbus, Ohio, Sara graduated from Columbus College of Art & Design with an Interior Design Associates followed by The Ohio State University with my Physics Bachelors. She has lived in Miami Beach for 7 years and received a certification from the FIU Miami Beach School of Architecture. She's been published in The Miami Herald, CBS News, Coveted Magazine, Expertise Magazine and The Brickell Voice, as well as receiving numerous local and nationwide awards. Sara absolutely loves interior design, and is so happy she took a chance to start her career and follow her dream, because every moment has been pure joy since.
Tell us your biggest design secret:
Spray paint. It's like designer-magic. There are infinite types of spray paint from matte, to glossy, to even ones that give a metal-look like gold & silver. You can revamp almost anything, from any type of wood furniture piece, old chairs, even wall art frames. You will never look at another pitiful nightstand sitting next to your neighbors trash bin the same way again! (Bonus, fancy drawer handles can be bought at Home Depot for under $5, so you can seriously have a whole new interior look in the amount of time it takes for all that paint to dry. And on a budget too!)
We know you love designing, but what about it do you love most?
Interior Design seems to be frustrating to a lot of people, or at least that is what I feel from my client's by the time they end up calling me while pulling their hair at the same time. I love simplifying the whole process for them by breaking it down in easy to understand steps and guiding them along the way, explaining their options as I go. I love to save my clients money, because the furniture world is full of traps (nobody needs a $1,000 water fountain in the shape of a frog, no matter what designer says you do), and I love creating a space that is uniquely them and watching their expressions as it comes to life!
What's your prediction for the next big trend in design?
Brass, Oil Rubbed Bronze and Gold as finishes. I absolutely LOVE that it it's transitioning from it's traditional/french design roots to a more modern design staple. Before it was all silver and chrome, all the time. I think these are much more flattering colors and also help to bring warmth into ultra-modern, gray/white toned spaces.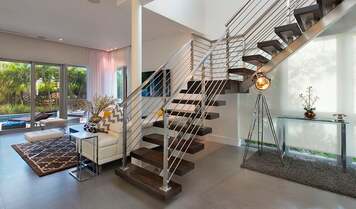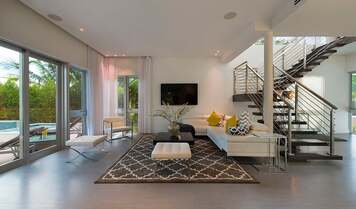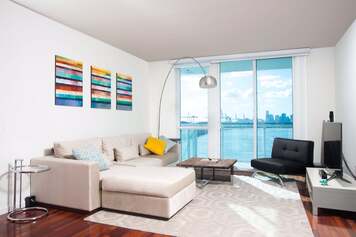 South Beach High Rise Luxury Condo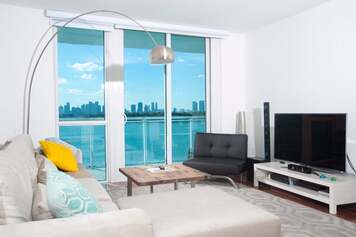 South Beach High Rise Luxury Condo