Samantha W.
Sam is an interior designer located in New Jersey. She received her Master's Degree in Interior Architecture and Design from Drexel University in 2015. She worked for a variety of architects, designers and vendors. She focuses on providing affordable, accessible design that reflects her client's needs and passions. She focuses primarily on alternative and holistic design. She is also an artist and creator. In addition to her interiors work, she is a tarot deck creator. When she's not working at her shop in downtown Mount Holly, NJ, she can be found at home with her husband and two small pups, either baking or knitting.
Describe your go-to style:
My go-to style is a curated, eclectic style with no fear of color. I want every space to look like it was crafted over time, through careful collecting and editing. Every space should be crafted carefully around the end user, keeping in mind both form and function.
What drives you to design?
Beautiful, yet functional spaces are so important to our sense of well-being. I want every client to have a space that they feel comfortable and inspired in.
From where do you draw most of your inspiration?
The client! I love getting to know my clients - what drives them, what their story is, and incorporating as much of them into each space. At the end of the day - it's all about them.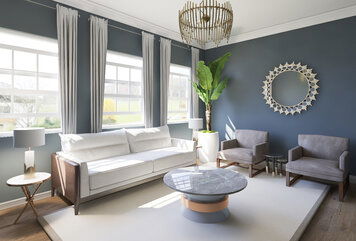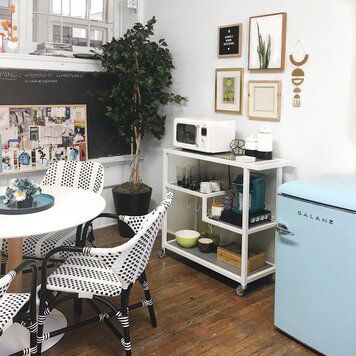 Eclectic Office - Break Area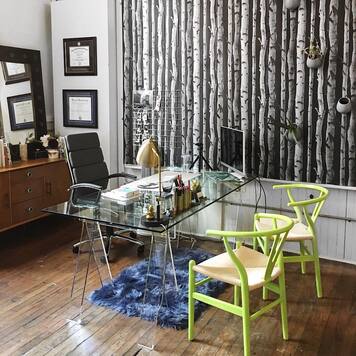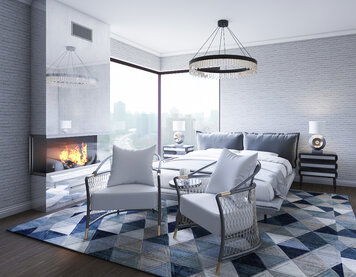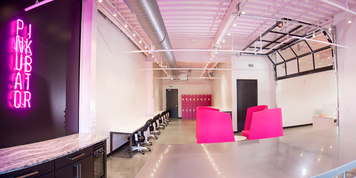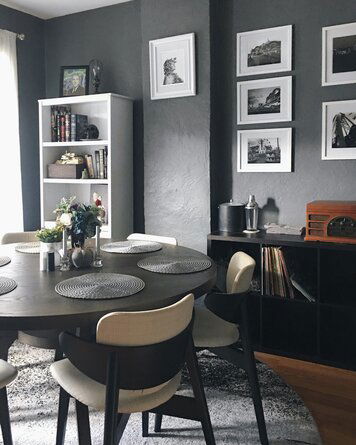 Mid Century Modern Dining Room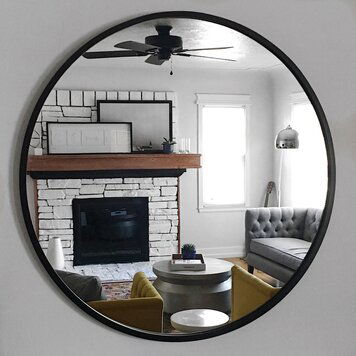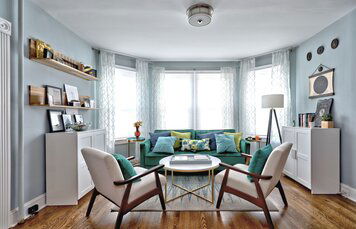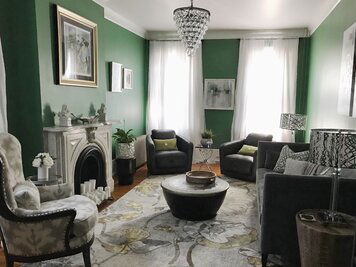 Botanical Themed Living Room