Rim A.
As a designer its important to have a creative eye and attention to detail, however having excellent listening skills and good communication is a must so whenever Rim starts a new project she always tries to put herself in the client's shoes and look at the project from their perspective so she can bring their vision to life with her personal touch, which is keeping the design simple and timeless yet creative and unique while respecting the client's budget.
Describe your go-to style:
I am very flexible when it comes to the design genre so I usually work with all kinds of designs depending on the client's needs, but my go-to style would be eclectic, contemporary and minimalist, I like mixing different kinds of schools and combining various elements to create a functional and a harmonious environment. For example,' Japandi design' combines Scandinavian functionality and Japanese rustic minimalism, and that gives each project its character and identity.
What drives you to design?
Design plays a big role in my life, the drive to design and create new ideas and projects doesn't necessarily come to me but rather lives within me, if I'm not working, my free time goes to interior design games or watching interior design shows. Design is my comfort zone.
We know you love designing, but what about it do you love most?
What I love the most about design is the first steps, brainstorming and trying to envision the client's idea. It's a challenge that always pushes me to unleash my creative side. The most gratifying moment is when I see my hard work come to life.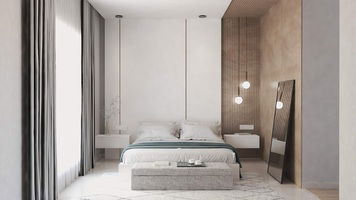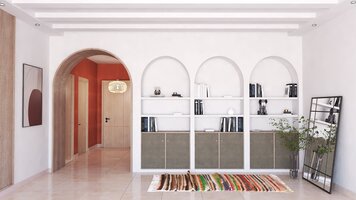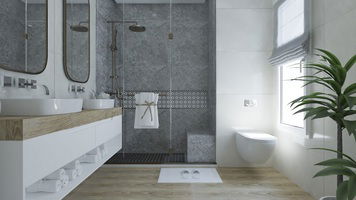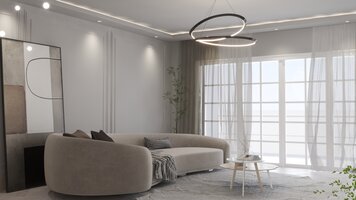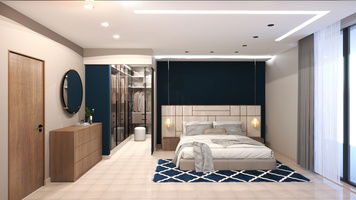 modern master bedroom design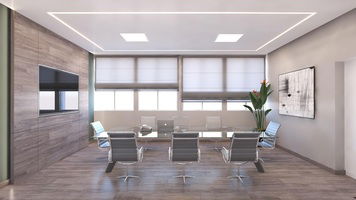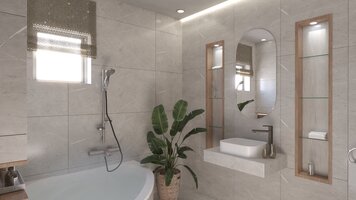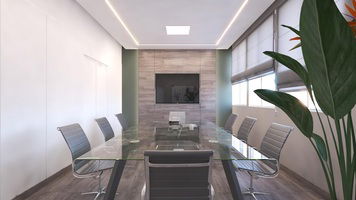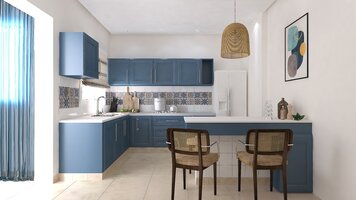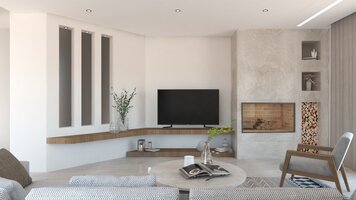 vecation house "living room "