Nikki G.
Nikki's love for historical architecture, old-world charm, and distinctive elements has always been evident. With her passion for interior design and natural aesthetic sense, she creates spaces that are elegant and enduring. By blending your preferences with her creative vision, style, and attention to detail, she can craft a space that is both visually stunning and practical. Working in tandem, we can transform your home into a dream space that you and your loved ones will cherish for years to come. Nikki eagerly looks forward to meeting you and collaborating on a design project that fulfills your aspirations.
What drives you to design?
My drive for design comes from a love of architecture and interiors. I've always loved old houses and vintage pieces that make a home unique. I get such a sense of satisfaction and accomplishment after finishing a project that I can't wait to move on to the next! Knowing my clients have a space they love, that I helped them create, drives me to become better each and every time.
Describe your favorite project:
I was fortunate enough to buy an old farmhouse earlier this year and an in the process of renovating! This is a project I've always wanted to do and I'm super excited about it! It was built in 1760 and I'm trying my best to keep the primitive nature of the home. It's on 4 acres in CT with a large barn that I hope to make into another living space at some point. It's post and bean construction and we have exposed several beautiful beams! It's a big project, but will be well worth it!
From where do you draw most of your inspiration?
My love of old homes! I especially love old New England homes and old Southern homes. They have such a story to tell. So unique and charming! As much as I like other design styles, this is by far my favorite.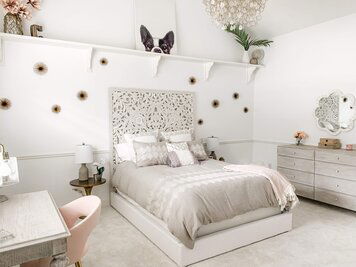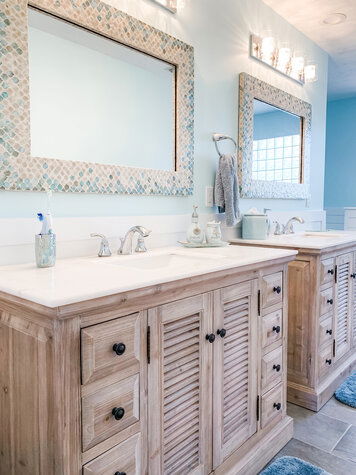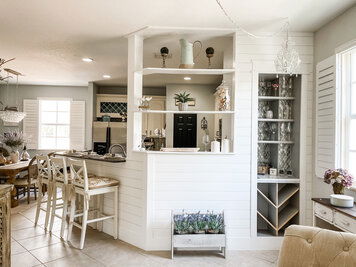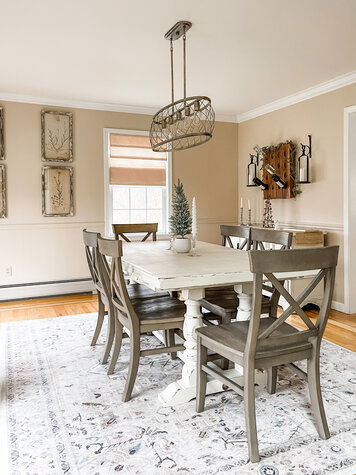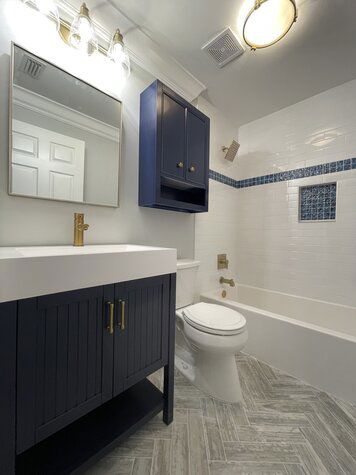 Boy's Bathroom Renovation