Nicole G.
Nicole's passion for interior design has flourished over the years, driven by her innate talent and dedication. Armed with her degree, she began her career collaborating with new home builders, guiding buyers in realizing their vision for impeccably designed spaces, while providing sellers with strategic home staging expertise. After developing her skills within prestigious corporations, Nicole embarked on her own journey by establishing a distinguished interior design firm. Nicole's unwavering commitment to excellence in the realm of interior design is matched by her devotion to her family as a mother of three. In the rare moments of leisure, she challenges herself by training for marathons, currently preparing for her sixth prestigious event.
What's your prediction for the next big trend in design?
Listen, a trend is a trend is a trend. Just because a trend is "in-style" doesn't mean that trend is right for you. We are designers who need to listen to our clients and design around their personal style. Trends will come and go- statistically they change every 5-7 years...but this is THEIR home....who cares what the current trend is? What's important to them?
What drives you to design?
I love gaining an understanding as to how people use and interact with their environments. Using new colors, textures, materials and furniture to create spaces that reflect my clients personalities along with meeting their practical needs is incredibly rewarding.
From where do you draw most of your inspiration?
I find inspiration everywhere I go. Going on a walk with my family, I'll find inspiration in the plants, animals and landscape. I also will find inspiration from art and even fashion. Current trends in the fashion industry can also translate to interior design.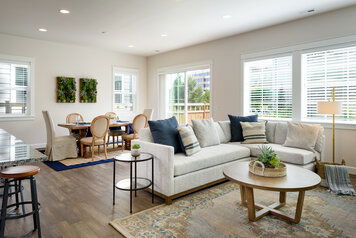 New Construction Model Home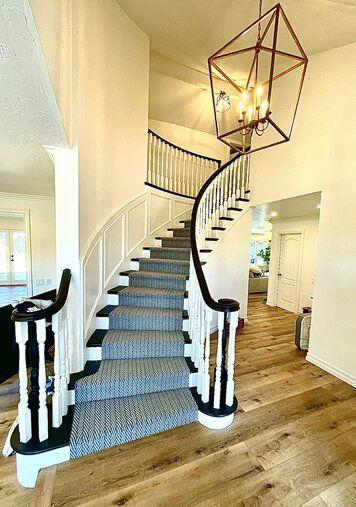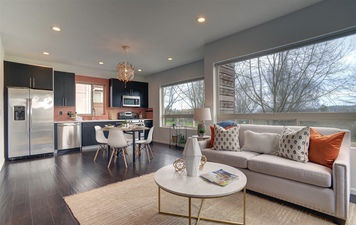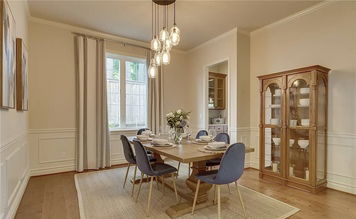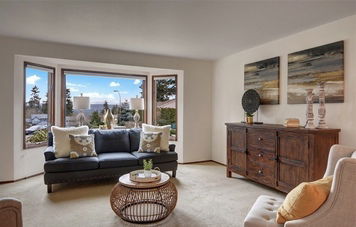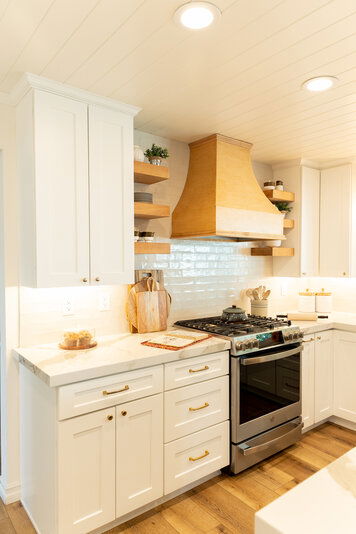 Range Hood & Floating Shelves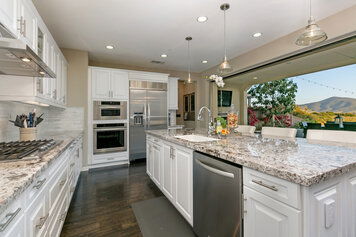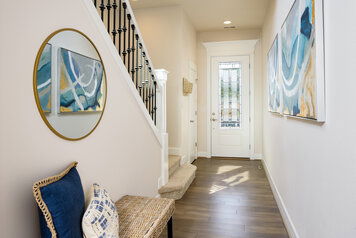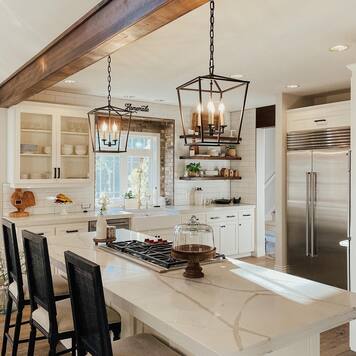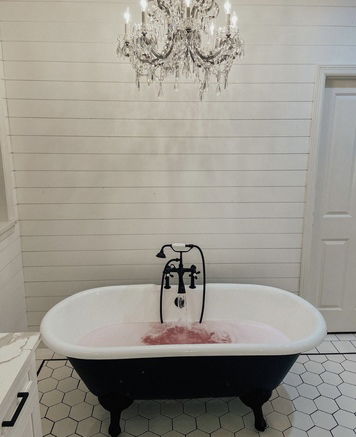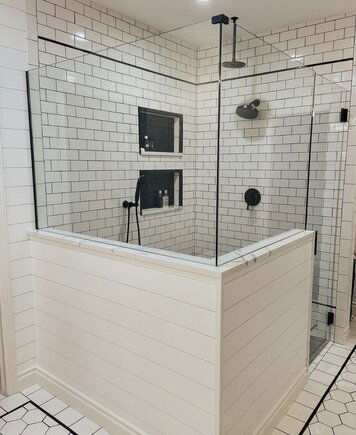 Subway Tiled Master Shower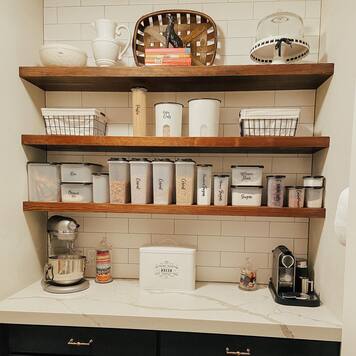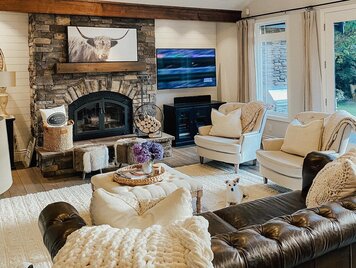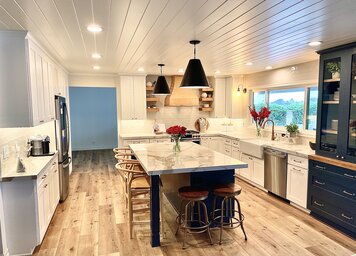 Modern meets Traditional Kitchen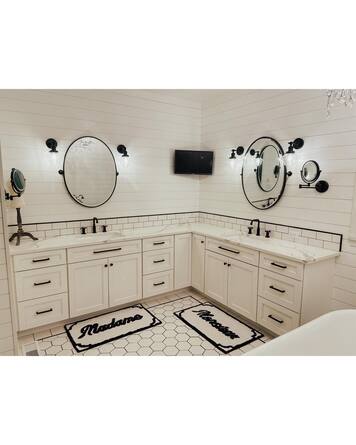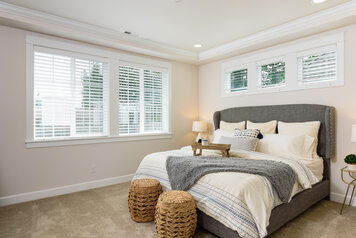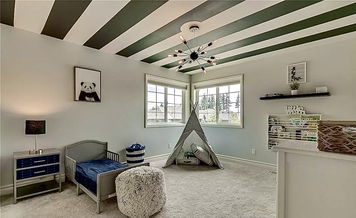 Nursery turned into Little Boys Bedroom