Nedith A.
An Architectural Designer with High- End Residential, Retail Design and Spatial Branding Experience. Nedith is always inspired by the client's story and loves translating their vision into a custom place, unique and enjoyable for them. Her background consists of overseeing architectural design projects, producing 3D imagery and design documentation for bespoke projects including renovations, additions, permanent and temporary brick & mortars, as well as mobile pop-ups.
We know you love designing, but what about it do you love most?
The collaboration. It's such an honor to be given the opportunity to create something functional and beautiful. I love getting to know people; absorbing their narrative and dreams to illustrate and craft a place that will help improve their quality of life. Thinking about how we live, work, discover, create memories, contemplate and how we support each-other, has been a constant melody for me from the very beginning. I believe memorable design thrives from the essence of life. Cultural, architecture is a representation of its people and the aspirations carried by them. Above all, I love that design cannot be accomplished without people working together. I enjoy exploring ideas with colleagues and clients, bringing together resources, research, and cross-pollinating knowledge in pursuit of a building dream.
What drives you to design?
I became a designer to create places that inspire, support and elevate moments of our lives. I connect with and strive to develop thoughtful places created by honest conversations about client needs, ambitions, and their evolving landscape. I'm drawn to providing solutions that nurture the body, mind, and environment.
From where do you draw most of your inspiration?
Unlikely, but beautiful pairings are gold. For me, the seemingly ordinary can always be extraordinary, when looking through an unfamiliar lens. I see creativity as a symphony that plays with the senses; guided by perception and composed of instruments that delight and provoke the imagination. I'm a believe that, "Borders are where the actual ends, but also where imagination and the story begins...It's not about breaking down borders, it's about pushing off of them, and seeing what amazing places they might bring us."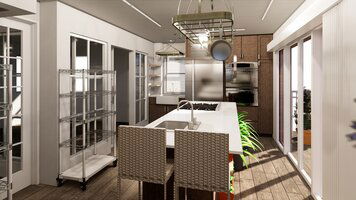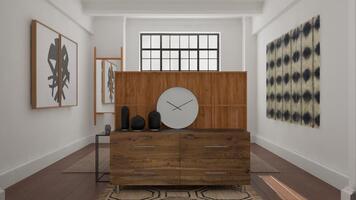 Commercial : Airbnb : Bedroom
Residential : Living and Dining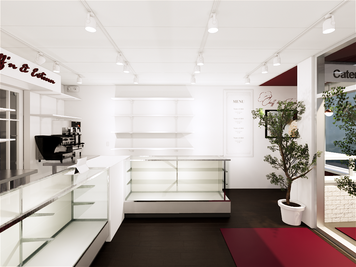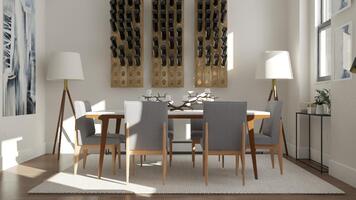 Commercial : Airbnb : Dining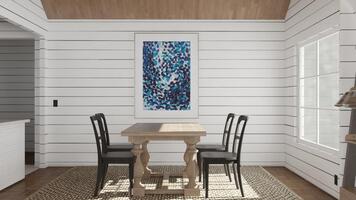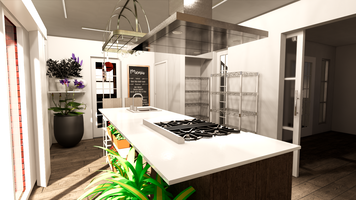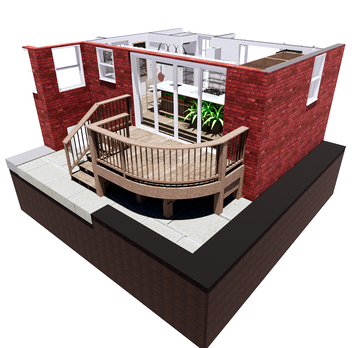 Residential : Exterior Deck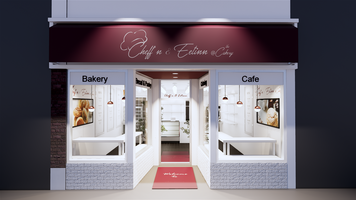 Commercial : Storefront Refresh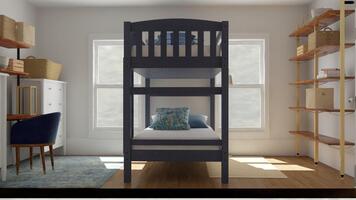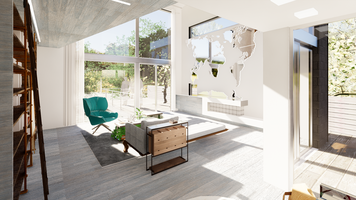 Residential : Reading Room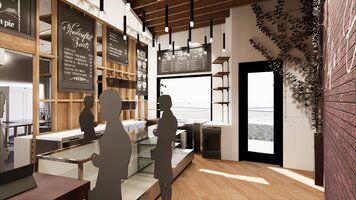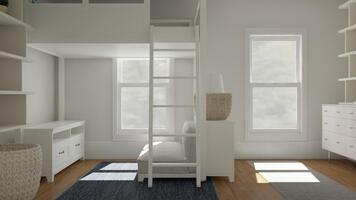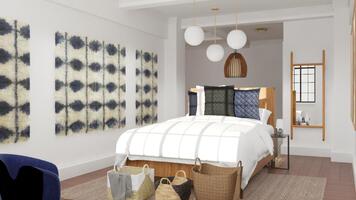 Commercial : Airbnb : Bedroom