Natalie S.
I've been in the design industry for over 10 years, helping people create home using bold, inspired design. I graduated with a Diploma of Fine Art in 2007, Over the last 13 years I've been continuing my Education through practical experience, and formal Education. Whether its your home or business, I design by understanding you, telling your story, through design.
Describe your go-to style:
I love designing contemporary, bold, inspired spaces. I go to where the project takes us. Your space should be a reflection of you, your lifestyle and what you love. For me, I love colour, dark hues, vibrant hues, I am here for it!
What drives you to design?
People, I love to tell the story of my clients. It helps that I live for creativity, ever since I was a child, I've been driven to create. I have a Diploma of Fine Art, which I use everyday in my Interior Design career. Solving problems comes naturally to me, its at the core of design. Yes, Designers make beautiful spaces, but if they don't serve the end user, they are useless.
From where do you draw most of your inspiration?
I draw inspiration from nature, traveling, and architecture. I take pictures everywhere I go, of branches, leaves, cracks in concrete, the way the sunlight, and clouds come together. Inspiration is everywhere, you can find it in simple everyday life, you just have to look for it.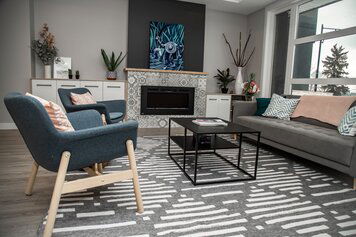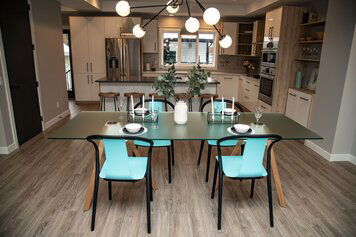 Scandi Inspired Dining Room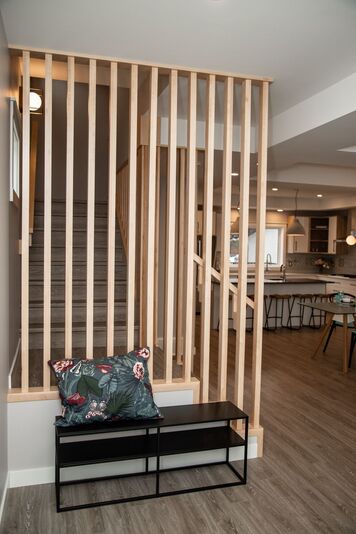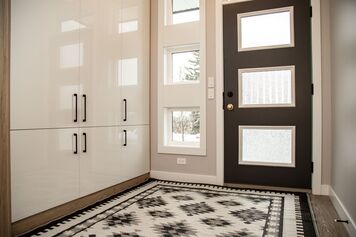 Foyer with gloss white cabinetry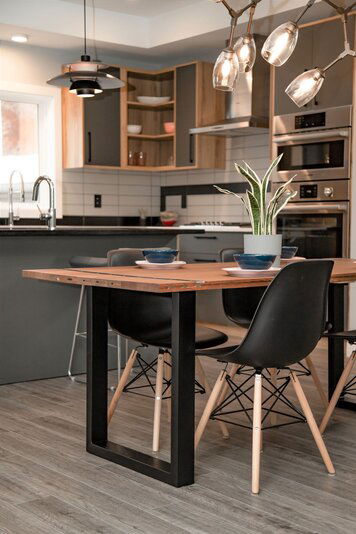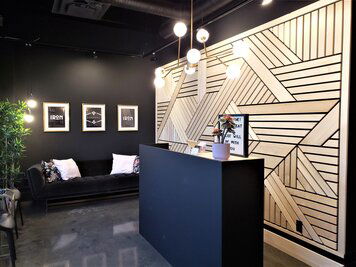 Glamorous Salon Waiting space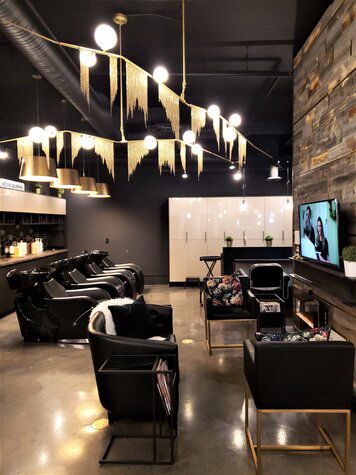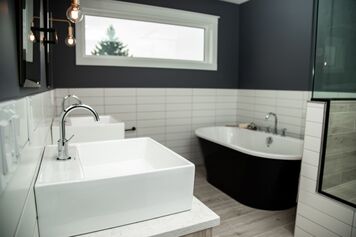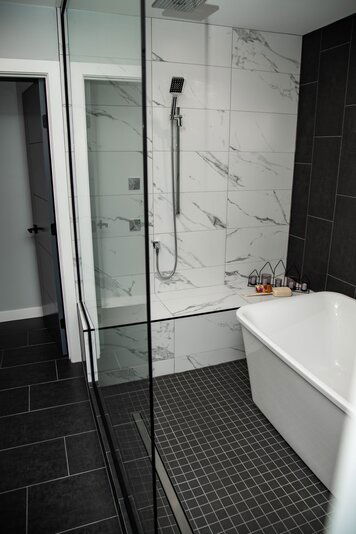 European Inspired Shower Room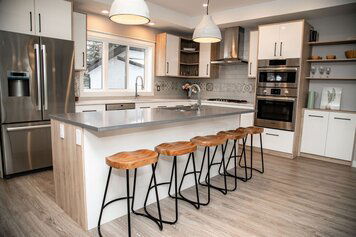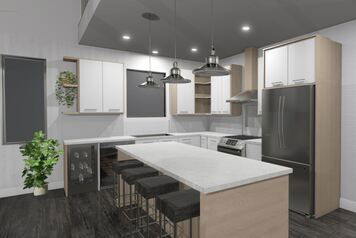 Contemporary Kitchen Render