Monica F.
Monica is passionate about user-centered design to find simple yet practical and harmonious solutions. She believes a project's success lies in diversity as a fuel to debate and trigger creativity. Her style is mostly modern and eclectic with special attention to detail. Her goal is to provide the best design and unique experience to each of her clients.
Tell us your biggest design secret:
Understanding customer expectations. Exploring the context, understanding the boundaries, and benchmarking different options are key to excel in my work. Because of this, I dedicate quality time upfront to understand customers' needs and reality. Somehow, design is delivering on a vision and this requires empathy and drive. I believe I have both.
From where do you draw most of your inspiration?
I love design and I feel energized working with people. Having lived in so many different countries (from Angola to Australia), I appreciate the enrichment diversity brings to my work. I enjoy testing concepts and finding solutions to different challenges; from the interior design of Nordic houses in Norway to decorating a start-up office in Brazil. Being exposed to so many diverse cultures, experiences and techniques is a great learning and my main source of inspiration.
What's your prediction for the next big trend in design?
Technology with a human touch. Technology is changing the way we live; we see this every day when we communicate, work, shop or learn. Social media, virtual reality, and digitalization are not jargon words anymore but part of the way we interact with our environment. In this context, design is adopting and driving technology breakthroughs. Tools such as virtual and augmented reality are clear examples of this. They not only allow us to design in a more efficient and flexible way but also to reach markets that were unthinkable just a few years ago. Moving forward, technology will keep changing the way we shape our reality and designers will respond to that. What will never change is having people in the center of our designs and deliveries. No matter what the tool shall be, the end customer will remind. This, in my view, is technology with a human touch.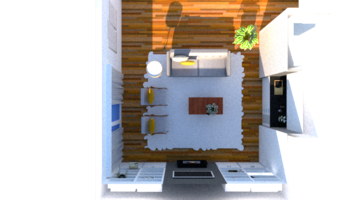 Mid Century Living Room Floor Plan

Mid Century Modern Living Room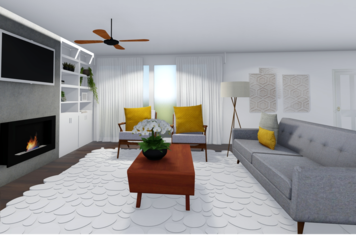 MidCentury Modern Living Room