Margaryta S.
Margaryta is an architect and interior designer/decorator with Master's degree in Architecture. Technical University of Civil Engineering and Architecture was her first professional stage where she've got her experience. She worked in an achitectural firm in the same time when studied. After that she become a member in a small design bureau. She has worked from University time and now have lots of interior design works done and in progress for whole world clients.
Tell us your biggest design secret:
Uniqueness. No one wants him to have the same lamp as his neighbor's. As a professional, I know that the choice of furniture and accessories is wide enough not to repeat the same details in projects.
What drives you to design?
Beautiful (on my designer's eye) spaces: big or huge, small or even micro, whatever. Their individual charming details and particular qualities inspire.
Describe your go-to style:
Fusion. Mix of different styles as needed. Lovely scandinavian style, loft and minimal (as traditional and boho) could be blended to get more expressive look.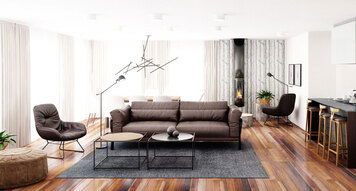 Open concept Living/Dining/Kitchen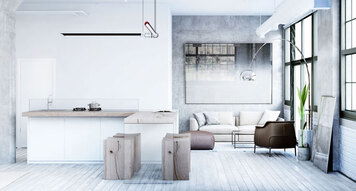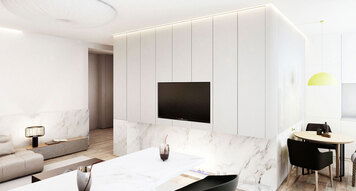 TV area, Living/Dining open concept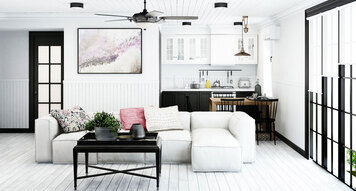 Open concept Living/Kitchen/Dining
Flooring accent Living room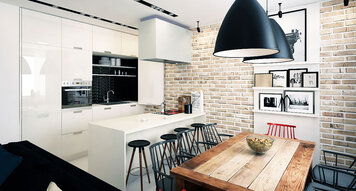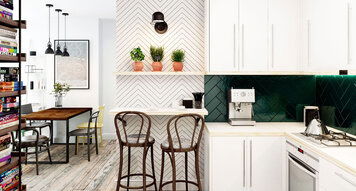 Scandinavian/Loft open concept