Lindsay B.
Lindsay is an avid fan and lover of E-Design and her mission is simple; to translate high-end Interior Design into a beautiful and affordable service for everyone. Lindsay knows how good it feels to be in a beautiful home that reflects your style but she also knows that getting there can be time consuming, overwhelming and expensive. Whether you need help with space planning, selecting new furniture, choosing the right paint color or just can't figure out how to bring your gallery wall to life, she wants to help! Lindsay has worked in the Interior Design industry for over four years professionally yet she has always worn her decorating cap, even as a young girl. Lindsay was born and bred in New York City and at the age of 29, decided to kick off her thirties in a new city so she migrated down to the sunshine state, where she currently resided in Miami for five years and worked for years at a top interior design firm. Lindsay has drawn a lot of artistic influence from all the wonderful cultures that both NYC and MIA have to offer, which is evident in her design style.
Describe your go-to style:
My go-to style is anything of the Modern and/or Contemporary influence! I strive in all my design to achieve a functional, comfortable and cozy space because after all, this is your home and you want to be able to relax in it, not feel like you are in a museum. But when designing, I typically gravitate towards incorporating design elements and principals that are clean, cohesive and streamlined.
What drives you to design?
After working for many years as a designer and project manager at a top Interior Design firm in Miami, I was able to learn A LOT however the biggest lesson that I took from working on very large scale residential projects is that design should be accessible to everyone, not just those who can afford to pay big design firms for their (very expensive) hours and wait years for their homes to be delivered. Your home is your sanctuary and everyone should love living in it, so my passion for bringing high-end design to everyone who seeks it, no matter what the budget, is what drives me to design.
We know you love designing, but what about it do you love most?
Not to sound cliche, but what I love most about my job as an Interior Designer and Decorator is a happy client! At the end of the day, my mission is to produce happy homes and if I can make that happen for a smiling client, then my job is complete!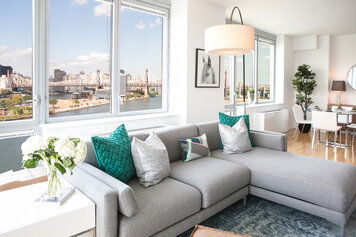 Modern Living Room - LIC, NY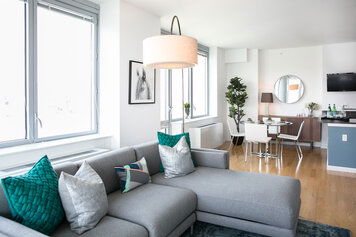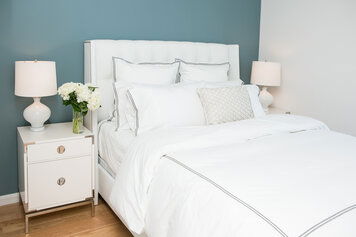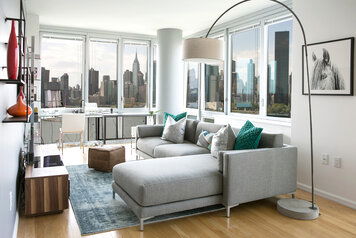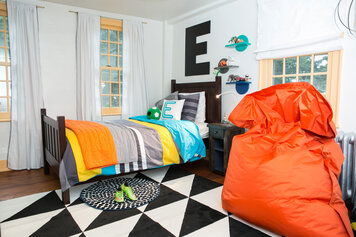 A Fun & Colorful Kids Bedroom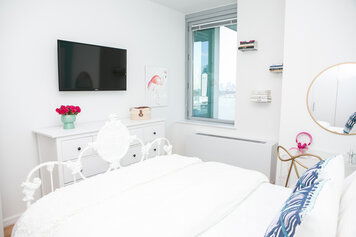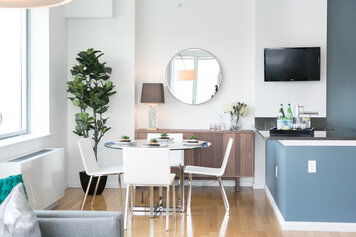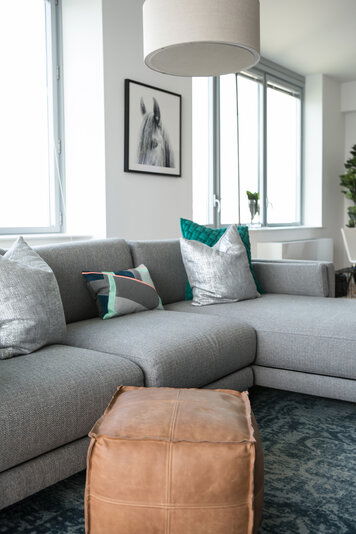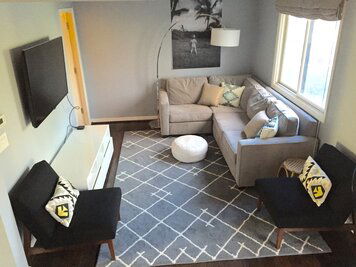 A Chic Living Room Makeover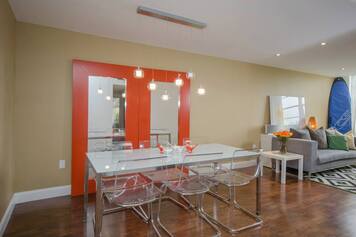 Modern Dining Room Transformation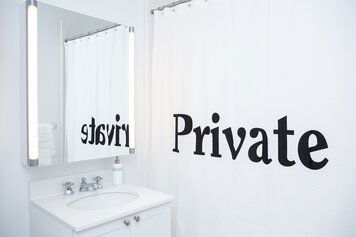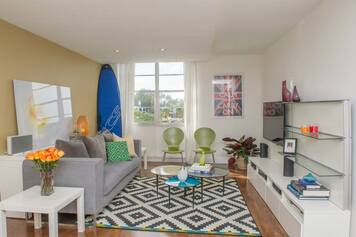 Modern Living Room Transformation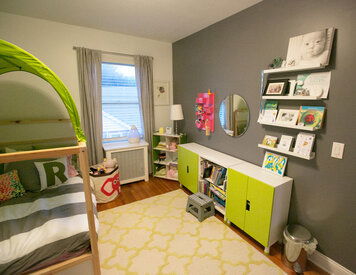 A Fun and Playful Girl's Bedroom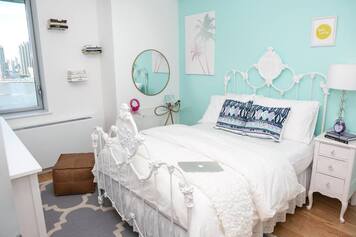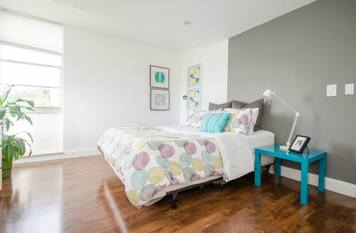 A Sleek & Modern Bedroom Design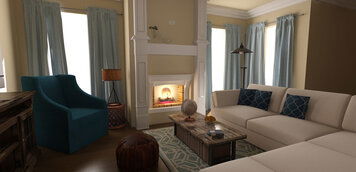 Contemporary Living Room - Decorilla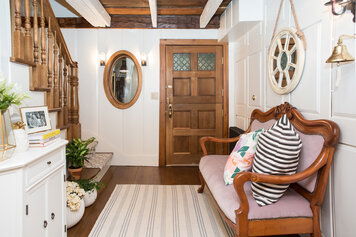 Modern Farmhouse Entry Foyer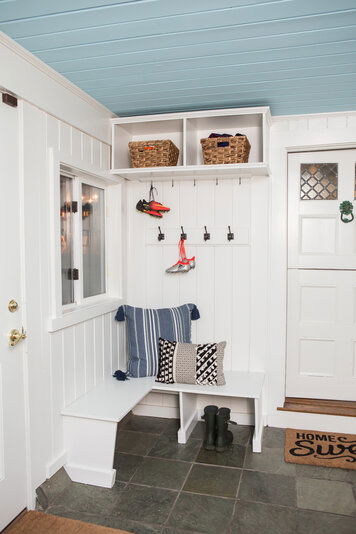 Modern Farmhouse Mudroom Makeover!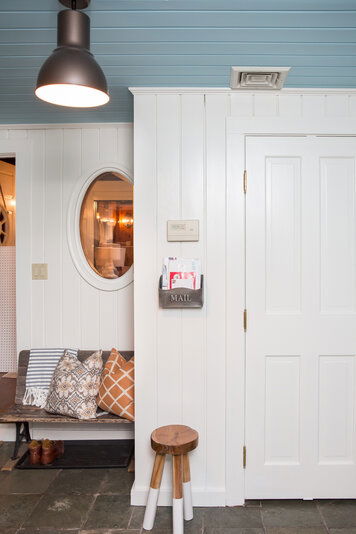 Modern Farmhouse Mudroom Makeover!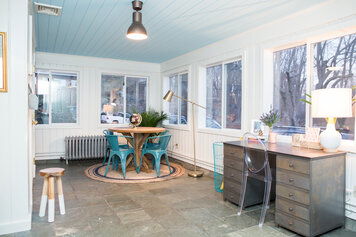 Modern Farmhouse Mudroom Makeover!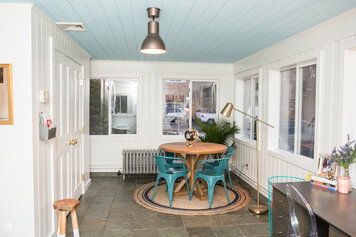 Modern Farmhouse Mudroom Makeover!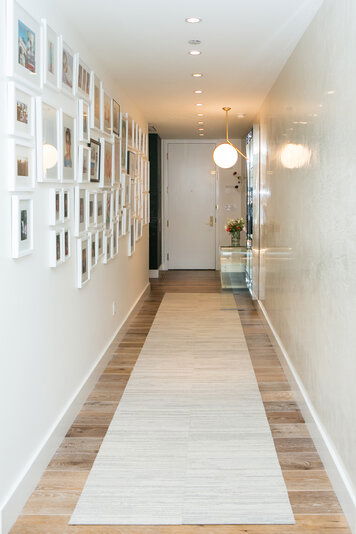 Modern Tribeca Hallway Re-Design - NYC
Modern Tribeca Hallway Re-Design - NYC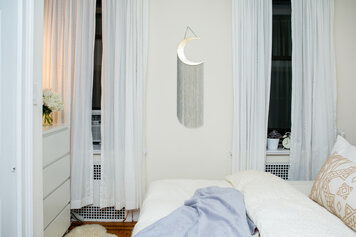 Bohemian Bedroom Design (Small NYC Space!)