Lanny A.
An award winning multidisciplinary designer, she has worked with top NYC interior design firms and has taken on multiple design consulting projects. A graduate from Parsons, The New School for Design, Lani has always been passionate about design and working with clients to provide exceptional service. Prior to Parsons, she received her bachelor of commerce from McGill University and worked in the management consulting field, with clients in various industries. Working to make sure she exceeds client's expectations while staying within budget has always been a constant thread in her career. She was recently selected by Dwell Magazine as one of its Top Guns of 2017. And some of her design pieces have been featured in Architectural Digest, Dwell, Vogue, Design Milk, Elle Decor and Azure. Lanny takes pride in being a versatile designer and translating her client's unique needs into efficiently beautiful interiors. A testament to her diverse life experiences, having lived in four major cities, namely New York, Toronto, Montreal and Lagos.
We know you love designing, but what about it do you love most?
I love that design is problem solving from a creative perspective. I truly enjoy creating spaces that reflects a client's personality and responds well to their lifestyle needs, while offering an aesthetically pleasing and pleasant atmosphere. It is truly an exciting and rewarding process.
From where do you draw most of your inspiration?
I draw inspiration from my travels, I enjoy taking pictures and have often found them to be good sources of inspiration. And sometimes discovering the hidden beauties in my local community also offers inspiration. I constantly attend international design trade shows to stay on top of trends and to gain industry insight that always comes in handy when designing spaces.
What drives you to design?
My love for creativity and the ability to give life to a concept from creating a mood board all the way to seeing the final result. In addition, a well design space enhances our lifestyle and I find it quite rewarding, when my clients love the look of their space and feel comfortable in it .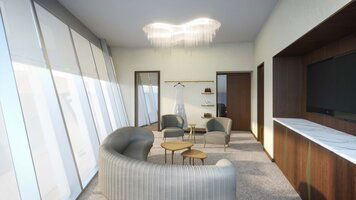 Miami VIP - Dressing Room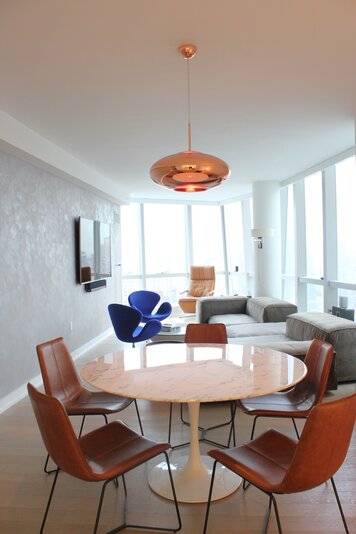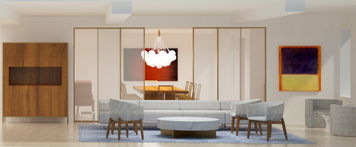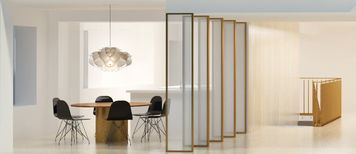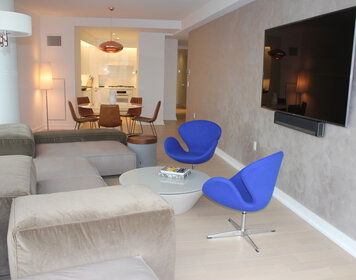 Park Avenue Apartment NYC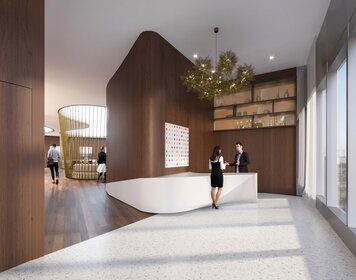 Miami VIP - Reception Area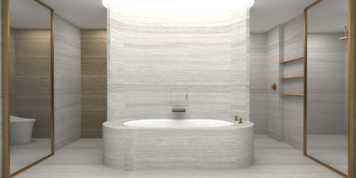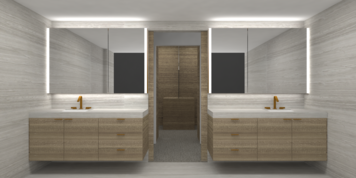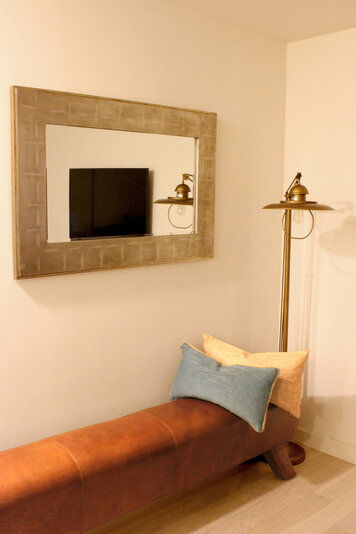 Long Island City Apartment - NYC