Lacie H.
Lacie is a passionate designer. She innovates everywhere she goes, with designs all over the world. Her unique point of view makes her a one-of-a-kind designer. Her main goal is to provide a unique experience to each client by creating the home of their dreams. Her working experience has trained her to solve many difficult challenges, such as functionally and making the most out of small spaces, understanding the unique style preferences of her clients.
Describe your go-to style:
One of my favorite styles is a mix of transitional and rustic! I love mixing natural raw woods with lots of textures and patterns. I love a room that is light and airy, but also warm and inviting.
Describe your ideal project:
My ideal design project would be to design a beach house in a beautiful location like Fiji or Bora Bora! I would love to design a home with huge sliding glass doors on almost every wall so that as you are walking through the home you can smell the sea air and feel the cool breeze from anywhere that you are. Everywhere you look there would be a beautiful view and a great place to relax!
From where do you draw most of your inspiration?
I get design inspiration everywhere I look! A few of my favorite places to find inspiration for the design is in nature or art. I love being on the beach or looking through sculptural art galleries. My inspiration has also been known to come from less glamorous places like while I'm grocery shopping with my kids. While in the fruit section looking at how the fruit was stacked, I had a really neat idea for a custom glass light fixture. The fixture ended up looking fantastic and it was all because of some fruit!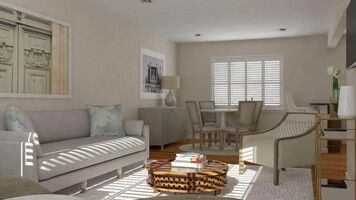 Transitional Style Living Room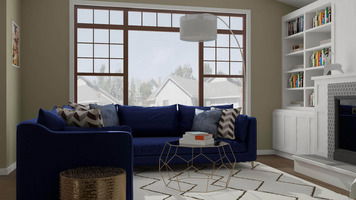 Transitional and Modern Mixed Living Room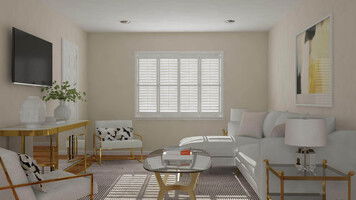 Modern Meets Glam Living Room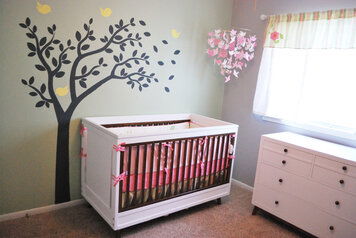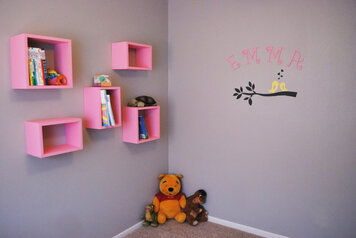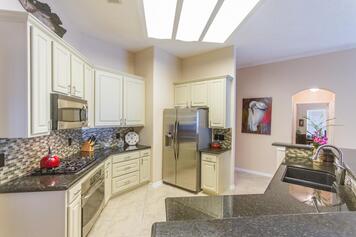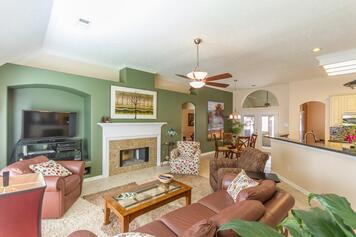 Rustic Living Room with Coastal Touches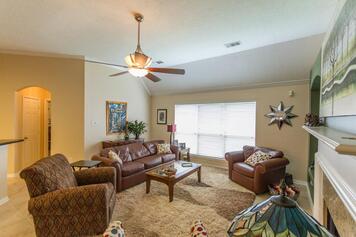 Rustic Living Room with Coastal Touches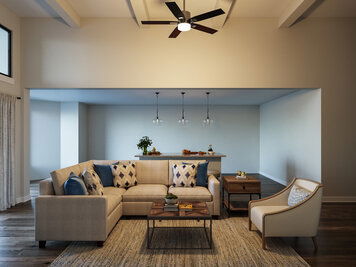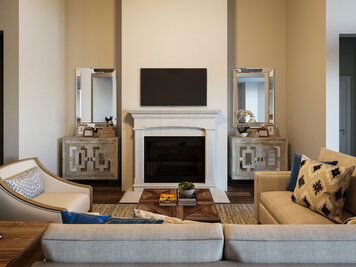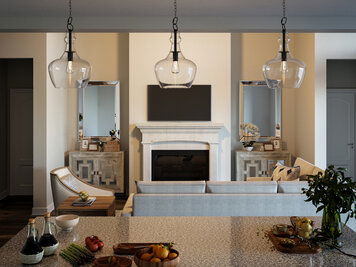 Combined Kitchen/Living Room