Jil M.
Jil attended the prestigious New York University of Art & Design, after graduating, she started her own interior design firm in 2007 and hasn't looked back. She was featured on HGTV and countless other interior design publications. Jil is honored to have won over 20 'Best Interior Designer" awards. Her design has also allowed her to assist various international clients abroad. She is often praised for her wealth of knowledge, and precise, clean designs that her clients absolutely adore. She is an exceptional Interior Designer with a lifetime of knowledge and creative sense to share and looks forward to helping you create a home that makes you smile.
Describe your go-to style:
My "go to" style is Mid Century Modern with clean and timeless design features, finishes and furniture. Those architectural & interior design styles that allow for precise geometry and great natural lighting, uncluttered and fresh design. Modern, clean & timeless, with a nod to MCM.
What drives you to design?
I have been driven to design because of my former career in our family's Commercial & Residential Real Estate firm, where I have been able to help design malls, commercial spaces, residential homes as a young adult. Through those years that followed, my Interior Design passion was born out of the many Mid Century Modern buildings of the Vancouver, BC Canada areas. That great design balance between truly modern and picturesque natural beauty of the Canadian west coast lifestyle and living.
From where do you draw most of your inspiration?
I draw most of my inspiration from the architectural design features of Mid Century Modern, Atomic Living, Dwell and even "The Jetsons", Boho and both North American & European MCM history of design. Inspiration comes from creating a fresh and open inviting space for my clients. The Canadian West Coast of large open skies, the ocean and numerous mountains also helps create ideas for clients.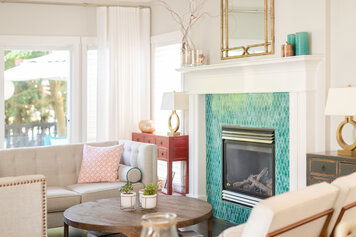 Custom, Happy Family living room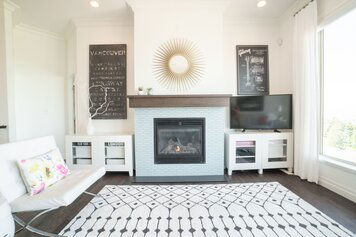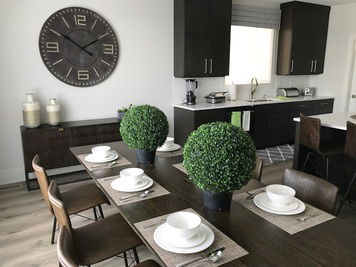 Furnishing new Dining room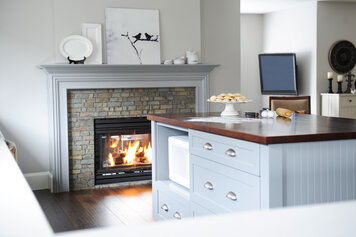 Gorgeous blue/gray kitchen renovation with Fireplace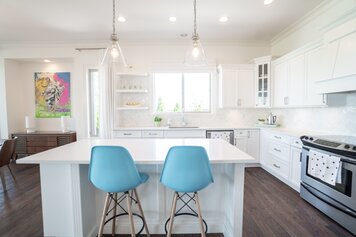 Gorgeous white and turquoise kitchen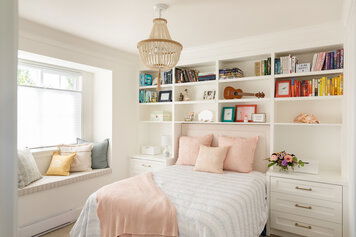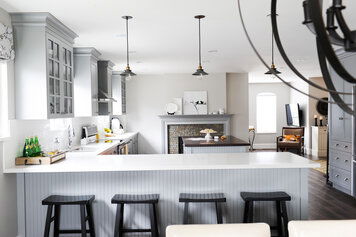 Gorgeous Industrial kitchen with fireplace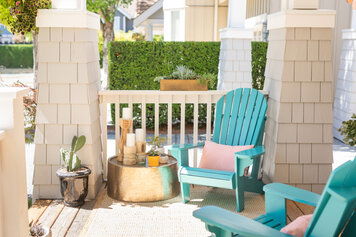 Happy Sunshiny Front Porch