Jessica S.
Jessica is a modern and minimalist architect with experience as an interior designer. She loves working and creating furniture with new and innovative concepts. Interior design has refined the way she views the world around her. Nowadays she works with architecture and interior design projects, she has done consultancy jobs for homes all over the world. Her goal adapts each project according to the client's needs.
Describe your go-to style:
My go-to style is modern and minimalist but I don't like restricting my creativity to this styles. I enjoy a challenge and I will adapt my project according to the client's needs.
What drives you to design?
What drives me to design is to think about the possibilities of changing people's home and making them feel like that is the place they belong to. I like working with people's perceptions of space and design projects that will reflect the personality of its occupants.
Tell us your biggest design secret:
My biggest design secret is to observe and understand my clients. It wouldn't make any sense if a project is amazing and winning awards if it does not attend the occupant's needs, uses and references. I like listening and understanding my clients and I also like when they take part in the creative process. My work as architect/ interior designer is to represent the goals of my client using my design skills and technical acknowledgment.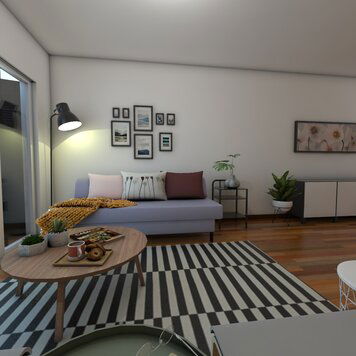 Living Room - Caniço Apartament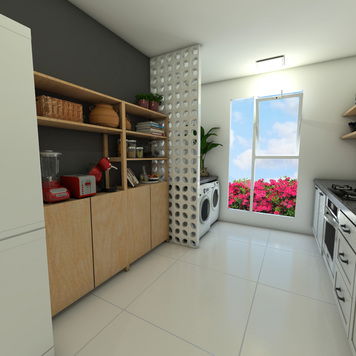 Kitchen - Caniço Apartament
Kitchen +Dining - Sydney House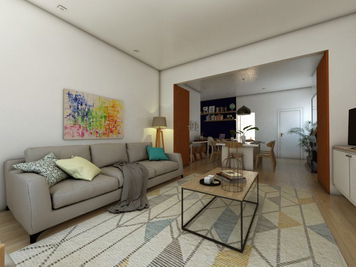 Living/ Dining Room - Sydney House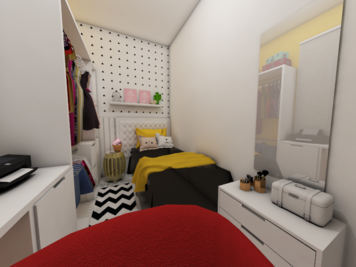 Adolescent Bedroom - Brazil
Master Bedroom - Brazil House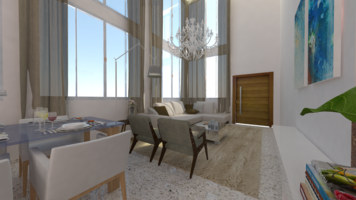 Living/ Dining Room - Brazil House