Jessica S.
Her love for decorating began when she was younger. She remembers her favourite hobby would be decorating her doll house. That passion grew into a reality. She became employed with a flooring distributor as a Showroom Design Consultant. For 12 years she has worked in the flooring industry. During that time she decided to go back to school to further her design skills. After three years of night school, she successfully graduated as a Certified Interior Decorator.
From where do you draw most of your inspiration?
I am inspired daily! From the soft pink hues of a sunset to the lush green shades of leaves. Everywhere I look I am inspired. A simple beautiful object can be the inspiration for an entire design scheme. I always encourage my clients to start with something in a room that they absolutely love and from there, we will create a truly sensational design plan.
Describe your go-to style:
I love elements of all design styles; whether it's Modern, Traditional, Eclectic, Rustic etc. I love the stark contrast of white on black. I love warm woods and patterned fabrics. I love the mixture of bright colours and the arrangement of interesting objects. I love the familiarity of a stone fireplace and soft chunky couches. Most of all, I love a challenge. I like to tackle any design style.
Tell us your biggest design secret:
I believe that truly listening to your client is the key to a successful design plan. It's not just about whats trendy, what I would personally like or what will look amazing - It's about creating a space that absolutely fits the personality of my clients.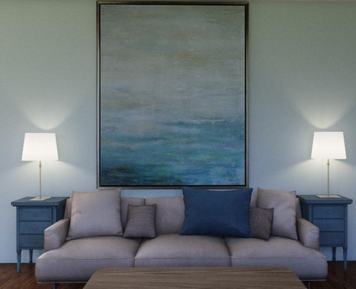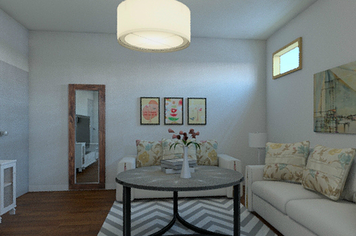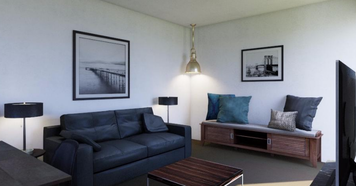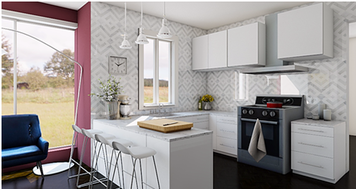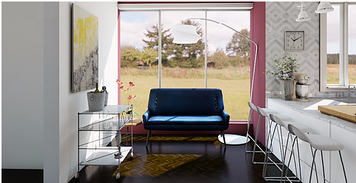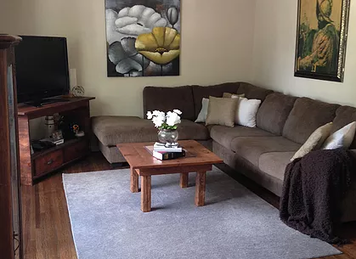 Traditional/Rustic Living Room