Jazmine U.
Jazmine is an interior designer specializing in residential and commercial projects. She loves to create spaces that are pieces of things that you love and represent who you are as a person. Creating visually interesting spaces and carefully sourcing things that you will love for years to come and may even be great conversation starters. Jazmine is here to help you take the next step in creating a space you love.
From where do you draw most of your inspiration?
Sometimes my inspiration can come from a photo I saw in a magazine, sometimes from an article of clothing. One of the great ways I can draw a lot of inspiration is through travel and visiting shops or cafes with a different style than I'm used to. A lot go times it acts as a missing piece for me to add to a design concept to create juxtaposition or just step out of my element. It is really amazing how different places in the world use design so differently. I especially love design in Mexico, Canada, and Australia.
Describe your go-to style:
This is an especially hard question as there are so many design styles I love, and love to work with. Currently, a very popular design style that I love to put together is the organic modern style. I love working with the raw materials, the asymmetrical shapes, and the natural tones of wood. It makes for a very heavenly space as bringing the outside in always brings so much harmony and relaxation to a space.
What's your prediction for the next big trend in design?
Sculptural and curved furniture. I love when furniture is a big piece of art and has a different element to it that you wouldn't normally see. Like furniture that has rounded edges or bold shape and is meant to make a statement. I love combining architecture with furniture and I think it's going to be a bigger thing we are going to see in 2022.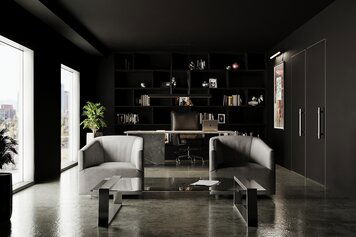 Masculine Dark Office Space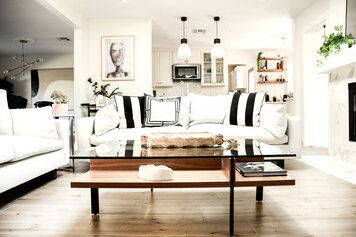 High Contrast Modern Transitional Home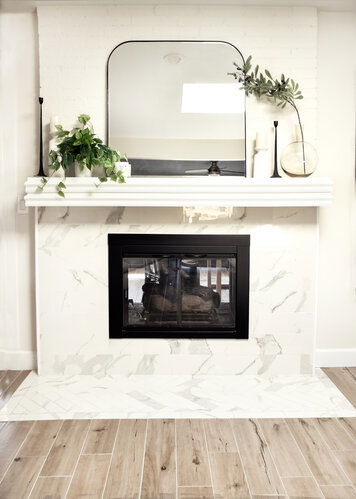 Open Concept Modern Living Room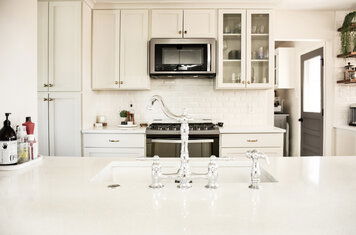 White & Bright Transitional Kitchen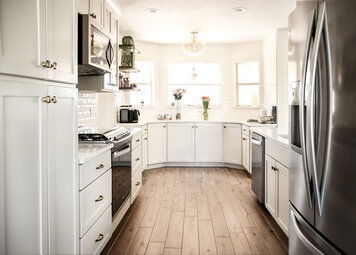 White & Bright Transitional Kitchen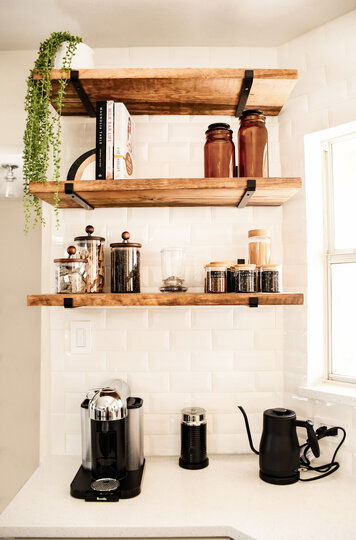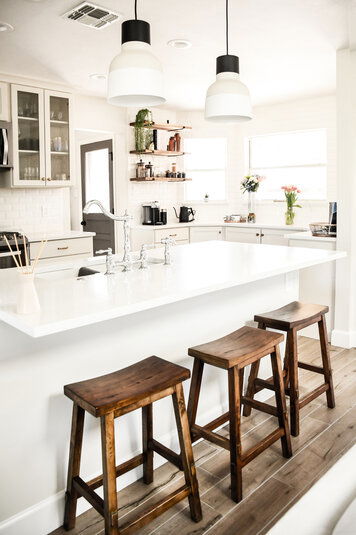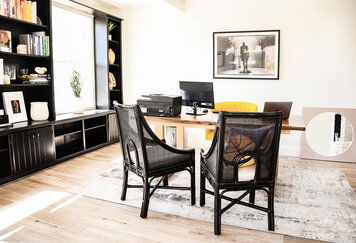 High Contrast Office Space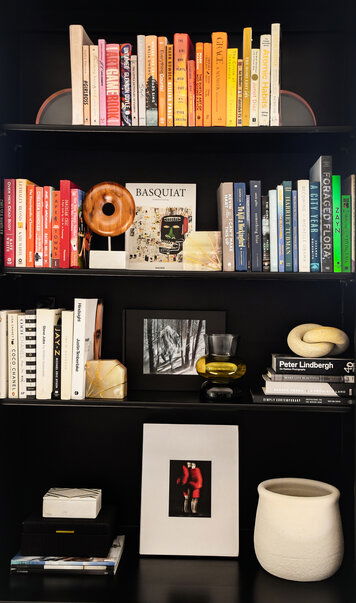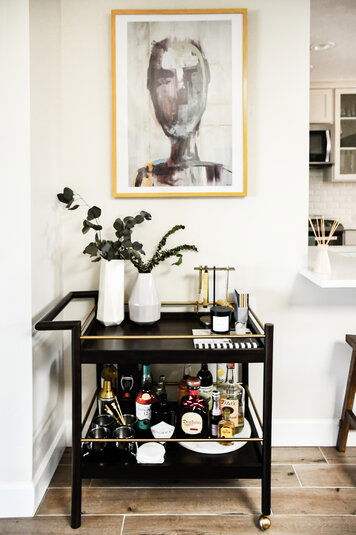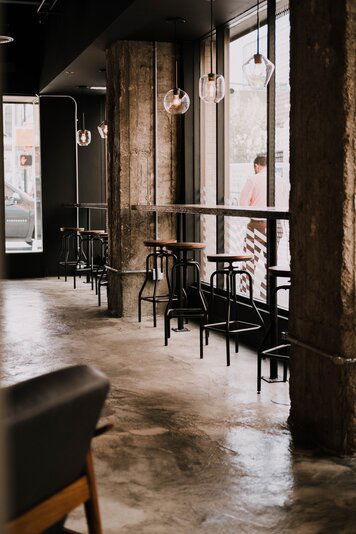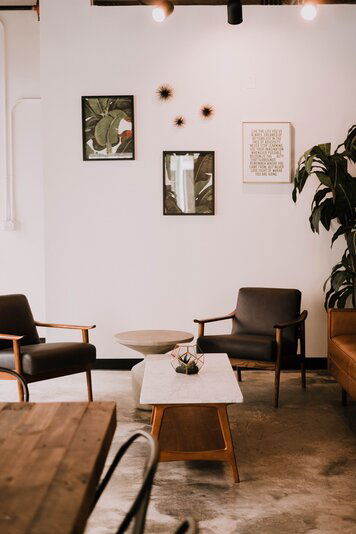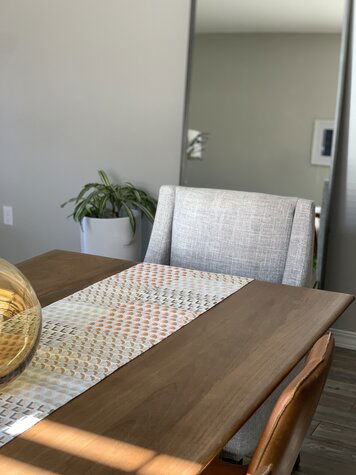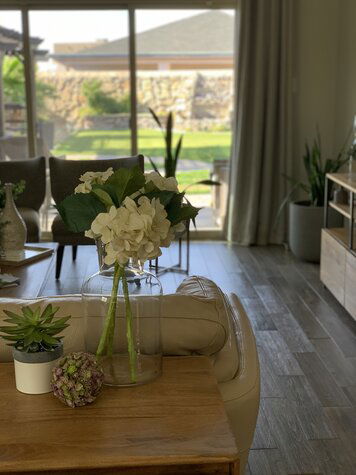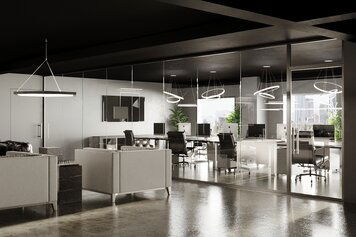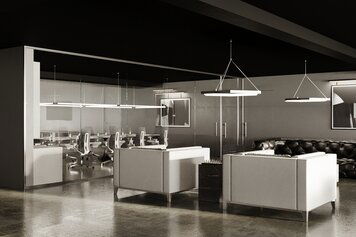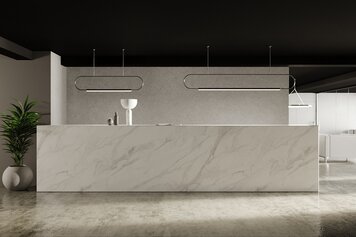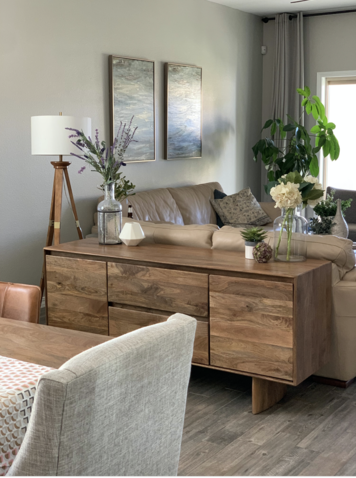 Transitional Open Concept Dining/Living Area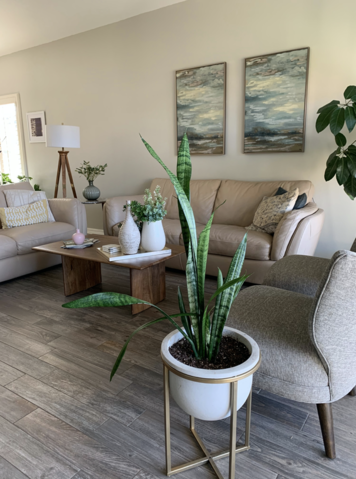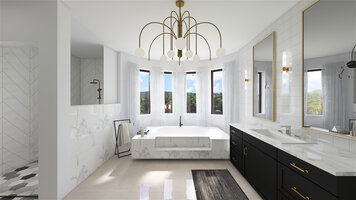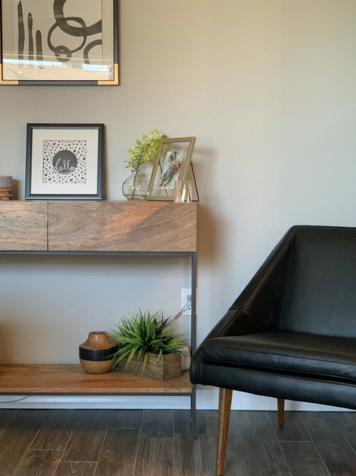 Mid Century Modern Office Entry