Jacky G.
Jacqueline graduated in Interior Design, focusing on residential design. She has an eclectic style that mixes the latest trends with some 20th Century styles (Mid-Century, Bauhaus, Scandinavian), but she believes in the importance of creating functional spaces where people feel comfortable and happy. She wants her clients to get the most out of their design experiences so they can enjoy their functionally sophisticated spaces.
Describe your go-to style:
I can design any style and I mix with confidence, but my style is Industrial Chic where I place black iron furniture with clear lines and some Scandinavian accents.
What drives you to design?
I'm a creative person. I just love design, but the most important is to create spaces where people can be happy, and feel it's for them.
From where do you draw most of your inspiration?
Pinterest is my main source of inspiration. I check every day new designs, trends, and magazine posts about interior design. But also I've found inspiration in the places I have visited (Paris, London, Los Angeles, Australia). I enjoy exploring the cities, the museums, and some houses that I've seen during Open House days.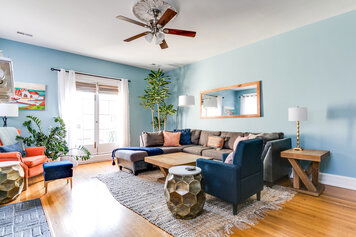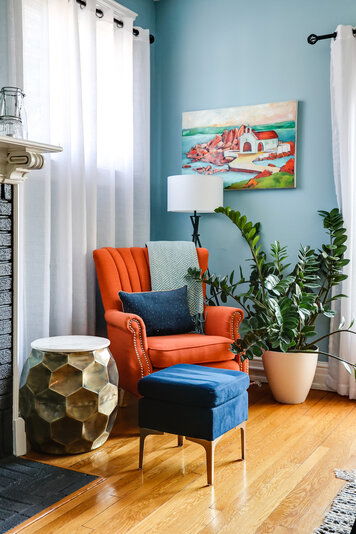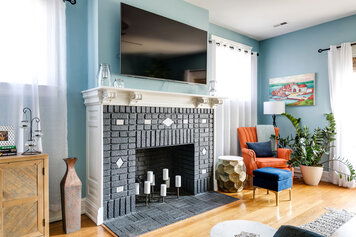 Blue living with red chair