Holly M.
Holly grew up surrounded by design influences from family and friends and developed a love and passion for Design. Seeing and hearing her clients' expressions when they see the full design, from conception to completion, come together is her main goal, and why she became a designer. Their happiness and tears of excitement are so gratifying and drive her to keep doing what she loves. She prides herself on being able to provide her clients with both their dream styles while fully integrating their lifestyles.
Describe your go-to style:
I would describe my go-to style as a combination of farmhouse and coastal. Living on the east coast makes me naturally drawn to the cool color and nautical patterns of coastal design and I think the wrought iron accents and rustic finishes of farmhouse design compliment the coastal style perfectly.
We know you love designing, but what about it do you love most?
The best thing about Interior Design is the feeling you get when you see a project come to life and how it makes you feel when a client loves their design. It is truly indescribable.
From where do you draw most of your inspiration?
Most of my inspiration honestly comes from other designers or designs. Sometimes as designers, we hit roadblocks and there is no better place to turn than to talented fellow designers. My creative juices really start flowing when I look through design boards on Pinterest!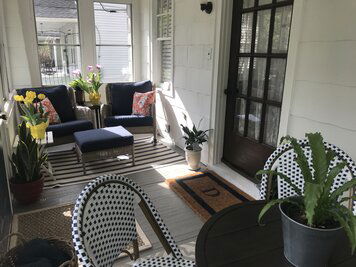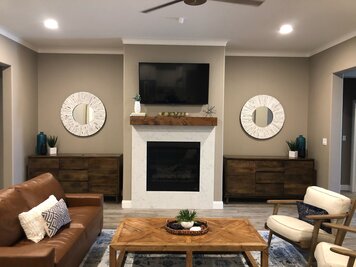 Rustic Living Room - View 1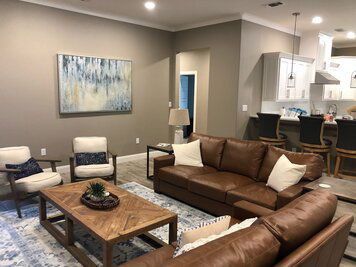 Rustic Living Room - View 2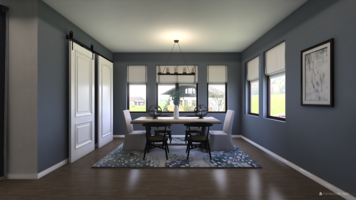 Modern Farmhouse meets Glam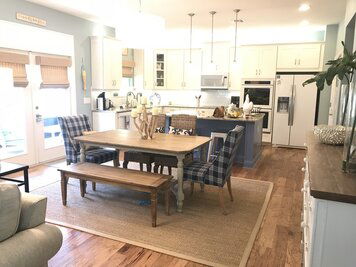 Coastal Farmhouse Dining Room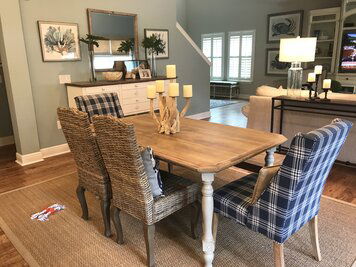 Coastal Farmhouse Dining Room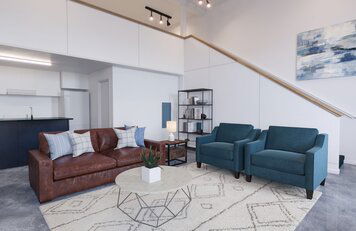 Simplistic & Modern Bachelor Pad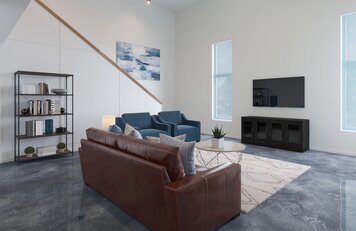 Simplistic & Modern Bachelor Pad