Hannah G.
Hannah has an Interior Design degree with years of experience and knowledge. She brings her extensive background from the luxury multi-family and commercial sectors to her luxury residential designs. No project is too small for her, every room deserves thought and attention and with the right hand, it can be an incredible space for a client. She prides herself on being able to provide her clients both their dream styles while fully integrating their lifestyles.
Describe your go-to style:
My go-to style is a blend of Modern and Classic. Mixing Neo-Traditional elements and shapes and select vintage pieces and offset them with clean and modern elements. I utilize layers of texture, mixed patterns and carefully introduce colors in an edited but playful way to create beautiful rooms with lots of character and a curated feel.
What drives you to design?
I have had a drive to design since before I could write or draw. I believe strongly that how our living spaces look and feel has a direct impact on how we feel. Beyond that, I truly believe an environment that considers all of the senses can help make us feel at ease and complete. I love playing with layers of comforting textures and including natural materials in all of my designs.
Describe your favorite project:
My favorite design project has been the amenity spaces for the 19th and Broadway Apartments in Nashville, TN. Located at the junction of Music Row and Midtown in Nashville - this building will embody both the history of the neighborhood and its rapidly evolving future through the lens of locally brewed Tennessee Whiskey. Material and color palettes were informed by the copper stills and oak barrels of distilleries, as well as the classic looks of famous whiskey cocktails. Space is both elevated and fun - being just blocks from both honky tonks and 5 star hotels. It was truly just so fun to design - and a blessing - and I will enjoy watching it undergo construction in the coming years!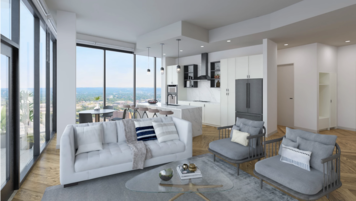 Nashville Penthouse Apartment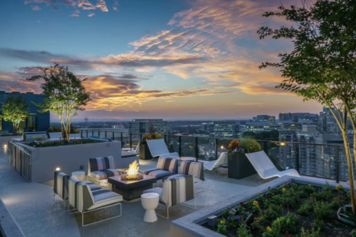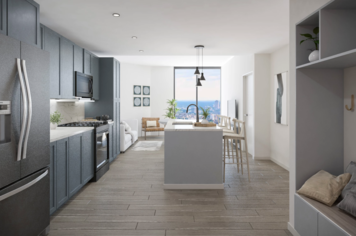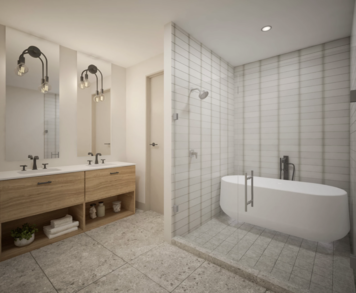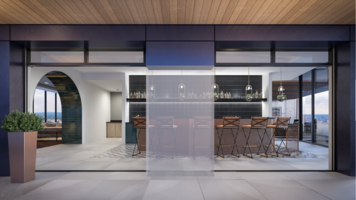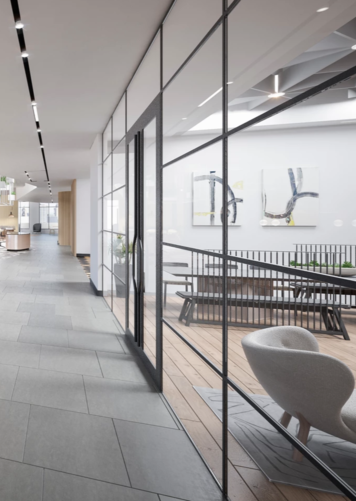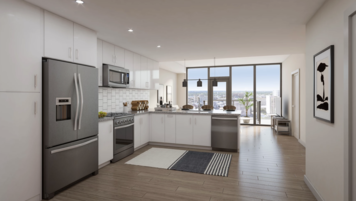 Efficient and stylish Kitchen