Erin R.
Drawing inspiration from a diverse educational and experiential background that includes degrees in Sculpture, Art History, and Interior Design and stints at a couple of top design firms, Erin has developed a set of skills that have pushed her outside of her comfort zone and ahead of the curve. A firm believer that inspiration can be found in even the most mundane of places, she's recognized the importance of remaining fluid and receptive in all areas of her life, especially when it comes to design. She loves the intimacy and connection of working one-on-one with clients and believes there is no such thing as "one size fits all" in design.
We know you love designing, but what about it do you love most?
I love getting into the smaller details of a project, and think the finishing touches are usually what makes or breaks the design. One of my favorite hobbies is digging for quirky and unique pieces and hoping that one day they'll find the perfect home. Art and accessories are always the icing on the cake and that's where you really have the chance to let a bit of personality shine through.
Describe your go-to style:
There is a certain sense of balance that comes from throwing a few vintage and antique pieces into a fresh, contemporary space. I avoid creating designs that are too matchy-matchy, and think it's important to spice things up with a twist here and there. Introducing unexpected color combinations, playing with scale and proportion, and relying on a mix of rigid and organic forms will always lead to a design that is equal parts fun and sophisticated.
Tell us your biggest design secret:
I'm constantly sifting through old archives of architecture and interiors photography. I find it incredibly rewarding to try and breathe new life into these vintage designs by flipping them on their heads and looking at them in a new light. It's the perfect recipe that can result in a uniquely innovative, yet timeless design.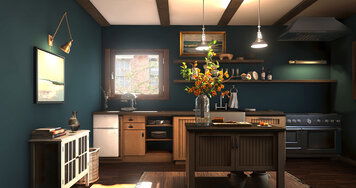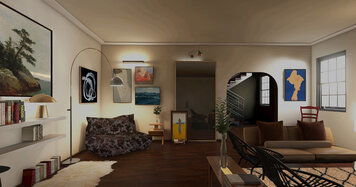 Contemporary Living Space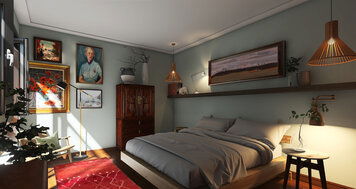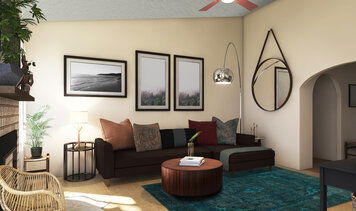 Arizona Bright Contemporary Living / Dining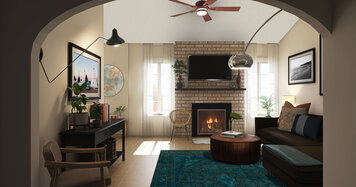 Arizona Bright Contemporary Living / Dining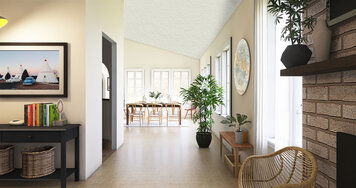 Arizona Bright Contemporary Living / Dining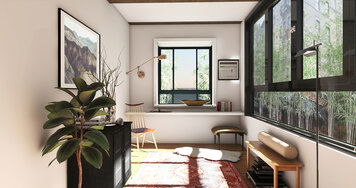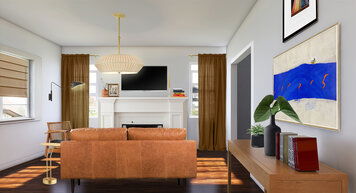 Mid Century Modern Living Space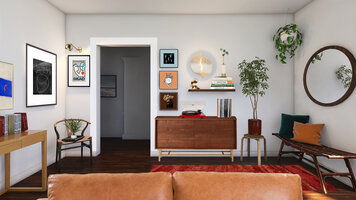 Mid Century Modern Living Space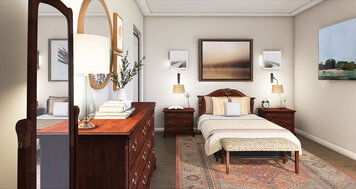 Neutral Warm Bedroom Makeover