Emina A.
Emina has a passion for architecture, which began in her childhood, by remodeling and designing homes for family and friends. Realizing her true passion, she earned a degree in Interior Design. Emina's passion for Interior design allows her to use her creative and detail-oriented personality to combine her interests in architecture, art, photography, fashion, and history. She believes that her background and career allow her to create unique, functional, healthy, and aesthetically pleasing spaces and enable clients to use their natural preferences to discover their own style.
Tell us your biggest design secret:
A tempered attention to details, quickly learning and applying a new skill, being productive under stress, supportive, open-minded, team player, genuine, hardworking, open to new challenges. My biggest secret is my diverse background. I lived and studied in several different countries which exposed me to different design styles and people. Thus I can build relationships easily, adapt well to new situations, be creative in different styles, and provide a global perspective to projects.
We know you love designing, but what about it do you love most?
I am a creative and motivated Interior Designer who enjoys collaborating with private and commercial clients to discover their own styles, developing environments that grow from customer's natural preferences. I enjoy creating a design that reflects who my clients are and achieve the best outcome to help tell their story. I gain such joy in striving to create, learn and surround myself in an environment which cultivates that.
From where do you draw most of your inspiration?
I am a trained photographer. I look at the world through a photographer's lens. Hence I get inspired by everything around me, such as nature, spaces, people, animals, architecture, fashion, art, etc. I also draw my inspiration from my clients and the space they live in. Hence, all my projects reflect a client's personality.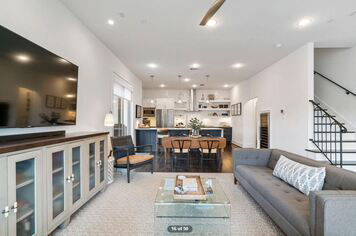 Residential Remodel Project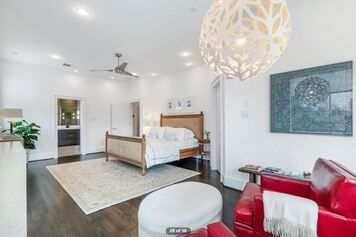 Residential Remodel Project