Emily E.
Emily is a designer who has been working in the field for 15 years. She began designing kitchens and bathrooms while in school obtaining her degree in Interior Design. Upon graduating with a Bachelor's of Fine Art in Interior Design she took a job working in the hospitality design field designing hotels and restaurants. Eventually she began picking up residential work here and there and that eventually let to the start of her own residential design firm, Studio Em Interiors. She loves pattern, color, and mixing design styles to create a space that is unique to each client she works with. She loves mixing exciting modern elements with classic design ideas. The goal of each project is to focus on giving the client a design that compliments their lifestyle and interests. Her background in various areas of design give her the ability to provide a design solution for every part of your home.
We know you love designing, but what about it do you love most?
I love transforming a space into something that goes beyond my clients expectations. It is great to solve a design problem and really make a space as functional for a client as it is beautiful and stylish to look at. I love creating spaces unique to each person I work with that they love living in when all is said and done. It is fun to dive into every project with fresh ideas and really work with my clients to create something better than they ever imagined.
Describe your ideal project:
My ideal project is one that lets me really design. A project that I am able to listen to what the client hopes to achieve, all their likes and dislikes, and then am really able to run with that information to create something they never would have thought of. Projects where clients are open to new ideas and things they may never have picked on their own. More often than not those are the projects that have the most satisfied clients when they are complete.
From where do you draw most of your inspiration?
I draw my inspiration from everywhere. I am always looking keeping up with the latest in design, new products, and trends. My favorite place to draw inspiration from is travel. I love traveling the world and find inspiration in the smallest places, from a pattern on the side a a building, street art in an alleyway in a foreign country, or even the design the construction of a fence makes. Inspiration is everywhere, you just have to look around and take a moment to look at the details.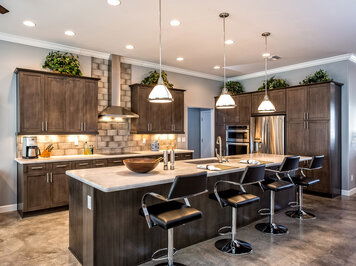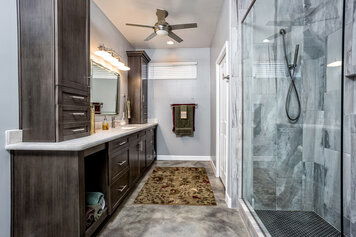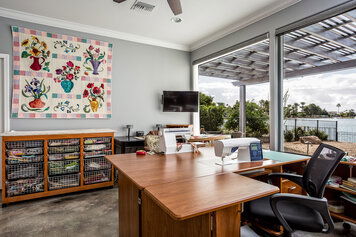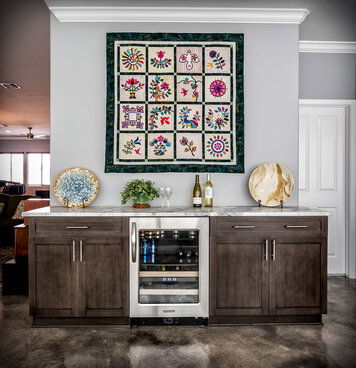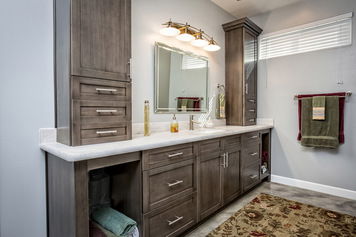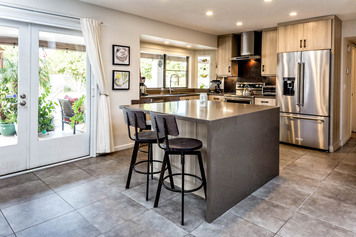 Modern Industrial Kitchen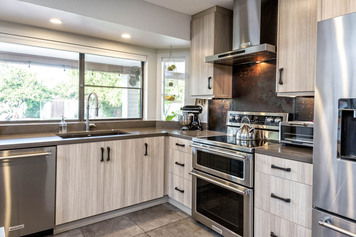 Modern Industrial Kitchen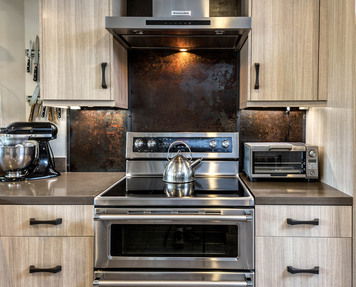 Modern Industrial Kitchen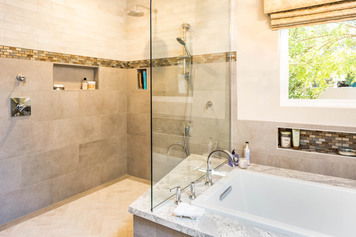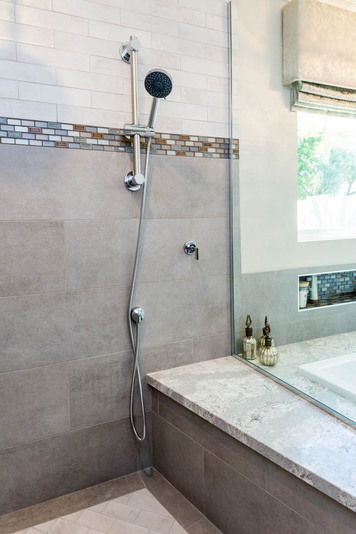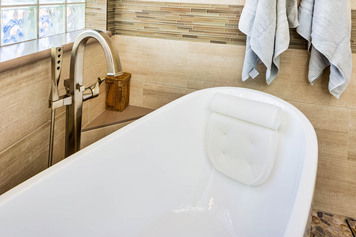 Earth Toned Master Bathroom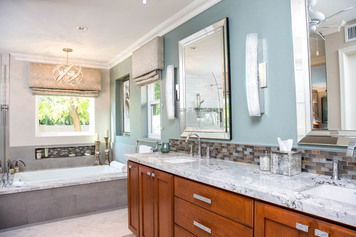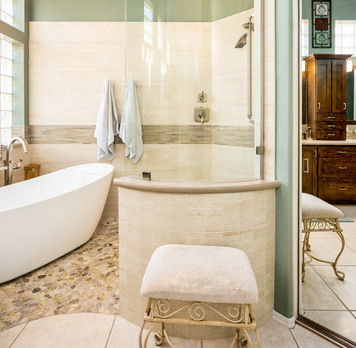 Earth Toned Master Bathroom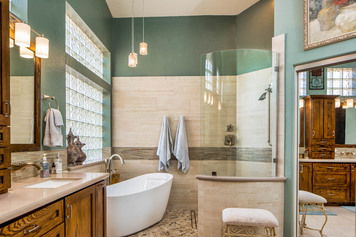 Earth Toned Master Bathroom