Deandra G.
Deandra has experience with home staging, e-Design, and residential design specifically relating to tiny homes. She has a strong passion for interior design and gets great joy out of the work that she does. She enjoys learning about new design trends and browsing the sites of popular home retailers. She has experience working directly with clients from all different backgrounds and varying design styles.
What drives you to design?
Interior design makes sense to me. I'm a very visual learner and I have always had a distinct eye for things that look good together. Once I started to learn more in depth about interior design, I found that there was so much that goes into it that I didn't know about and it only further fueled my passion for design. I like working directly with clients and being able to provide them with a superb design that is both functional and aesthetically pleasing. It is my passion for interior design combined with the genuine interactions with clients that drive me to design.
Describe your go-to style:
My go-to style is modern and mid-century modern, without a doubt. I love the clean lines and fresh colors of modern design and the lovely wood tones and signature furniture pieces of mid-century modern. I love using a neutral color palette with brilliant pops of color that draw your eye.
Describe your ideal project:
Ideally I would love to design a modern, Spanish-style home overlooking the water. It would have a minimalist approach and be under 1500sqft. This would be my own dream home. I love the idea of living small and living in a way in which you consume very little and have more time and money to explore and travel.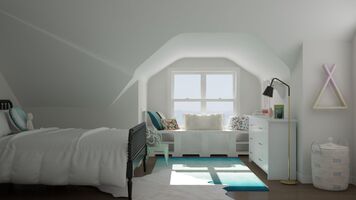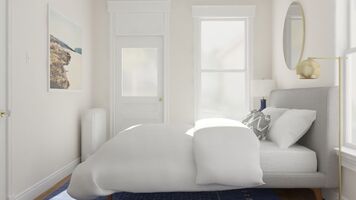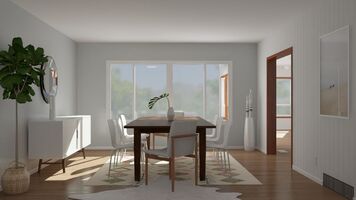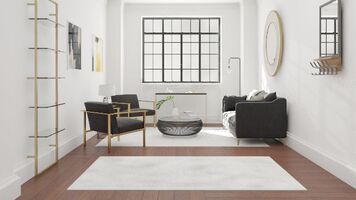 Industrial Chic Living Room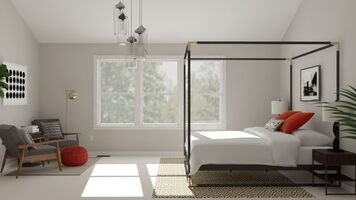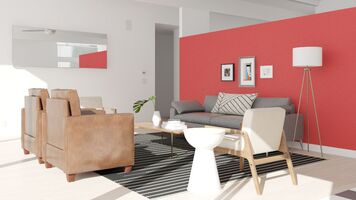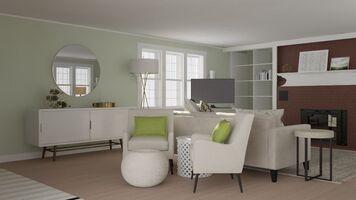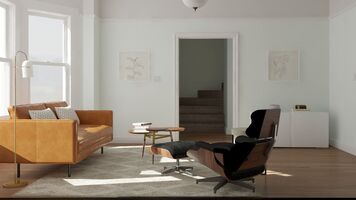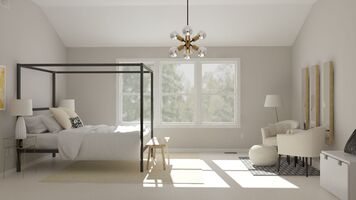 Transitional Master Bedroom