Christina N.
Christina is an internationally recognized interior designer with over a decade of experience in residential and commercial projects. Having a Bachelor's Degree in architecture allows her to keep a competitive edge when it comes to working with space and making zoning functional. Christina studied sensual design in-depth and has a firm belief that the environment has a great influence on our well-being. Her approach to material selection is heavily based on its impact on our senses. Christina's truly sophisticated and elegant interiors stand out for their color schemes and carefully selected details.
We know you love designing, but what about it do you love most?
I love making my clients' lives easier by guiding them through the design process.It's such a rewarding experience when you make people happy! During our cooperation I also do my best to expand clients' horizons so that the interior has a significance to them.
From where do you draw most of your inspiration?
Fashion and vintage. I love the mix of vintage and contemporary elements for a timeless look therefore I like to visit both various flea markets and annual world design exhibitions.
Describe your favorite project:
One of my favorite projects is a house project for a young family ('A house with character' portfolio project). The clients and the designer intended to create a bright space full of contrasting combinations which reflect the personality of those who would live there. At the same time, the designer's job was not to overload the interior with details in order to maintain lightness and airiness. Minimalistic moldings and skirting boards emphasize the classic character of the interior, wood and natural wallpapers bring warmth, and some bold accents catch visitors' attention. The clients love to travel to different corners of the world, so the space combines various styles. For example, while entering the house you can feel the Mediterranean climate thanks to the tiles on the floor and rhythmic decor on the walls. The living room is decorated with a huge photo taken during a holiday in the Maldives. The color of the kitchen is reminiscent of the sea, and the semi-bar stools are like polished sea stones - smooth and warm. There is an Asian touch in the bedroom, thanks to the bamboo canvas decoration on the wall, which succinctly fits into the overall concept of the interior. The vintage lamps create a special atmosphere and unique charm.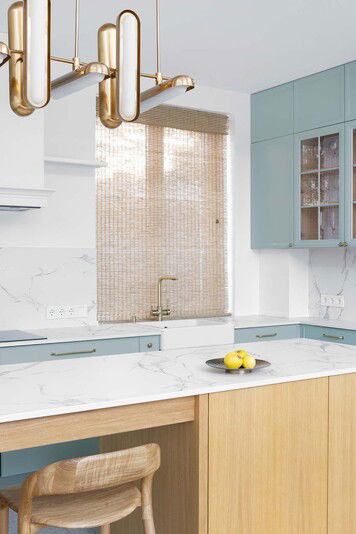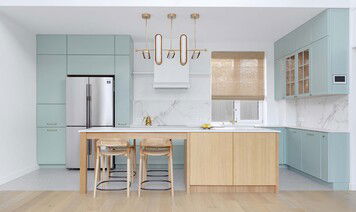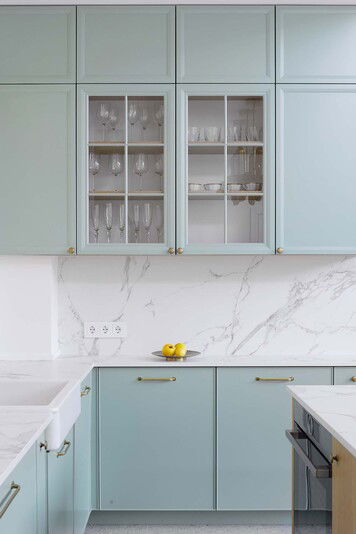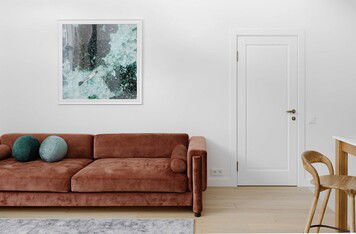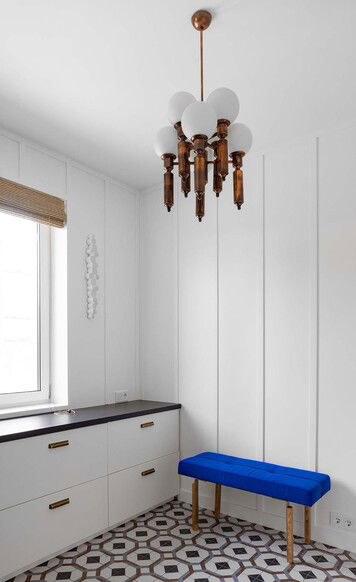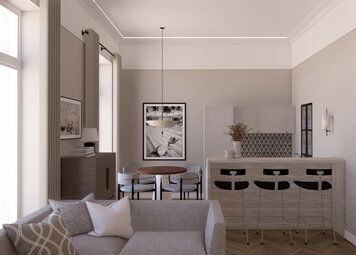 Apartment for a young family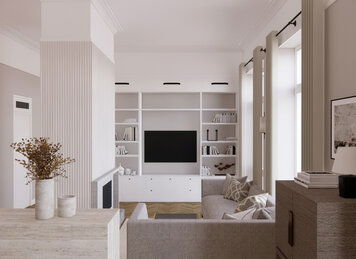 Apartment for a young family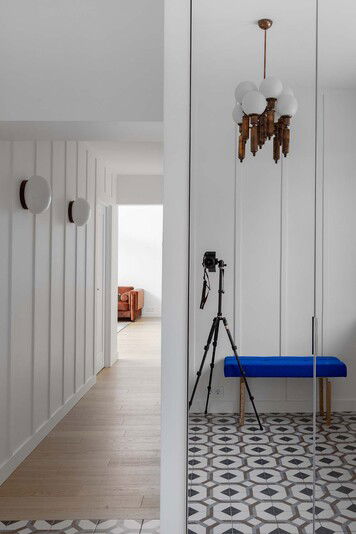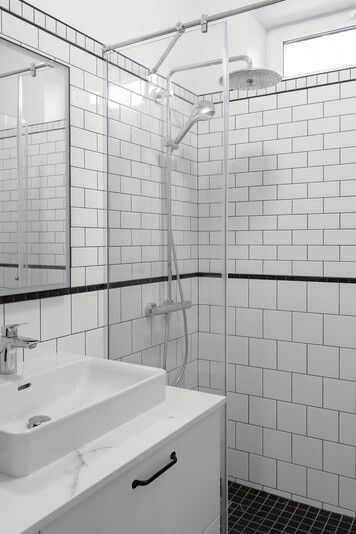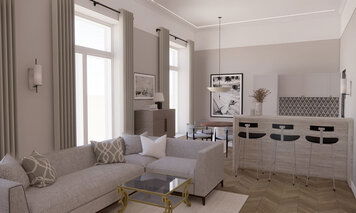 Apartment for a young family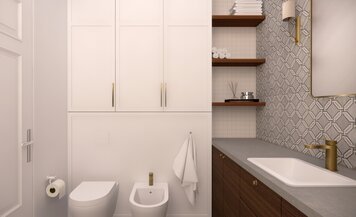 Apartment for a young family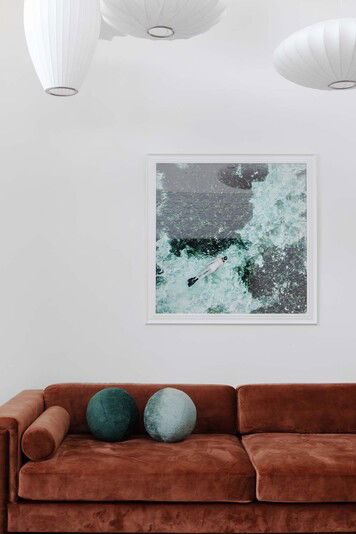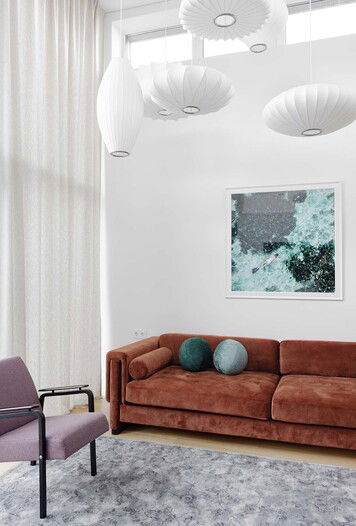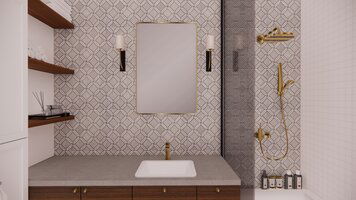 Apartment for a young family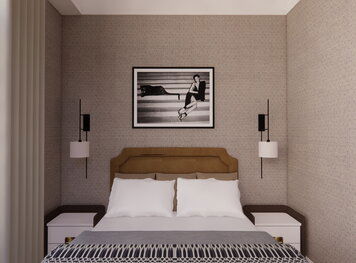 Apartment for a young family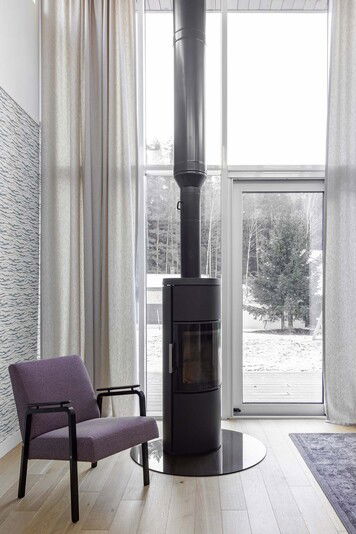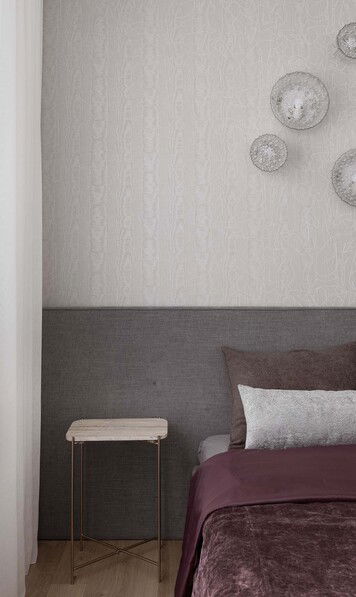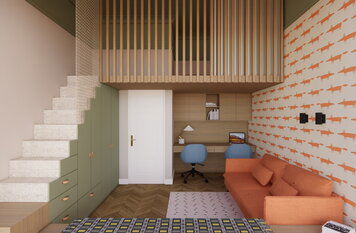 Apartment for a young family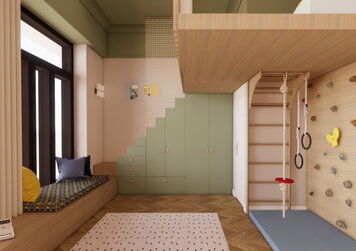 Apartment for a young family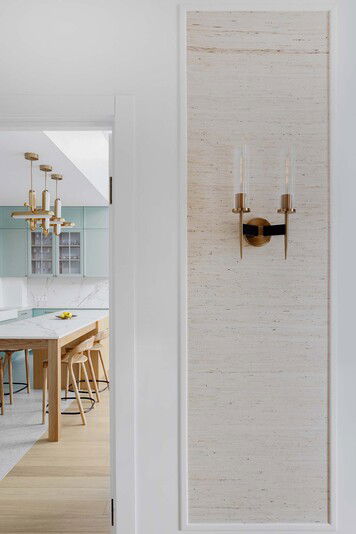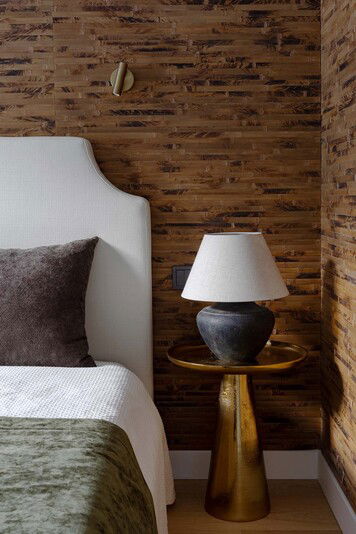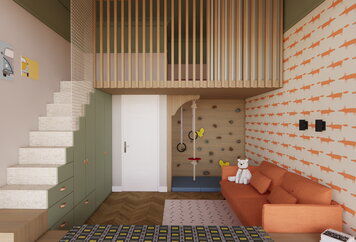 Apartment for a young family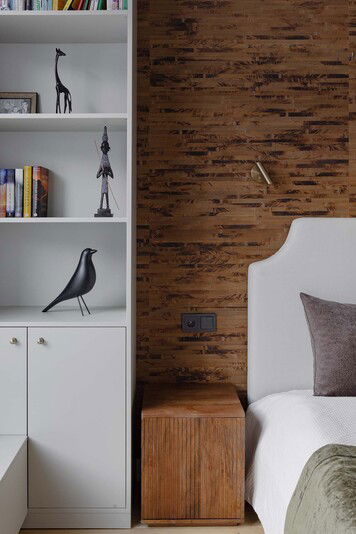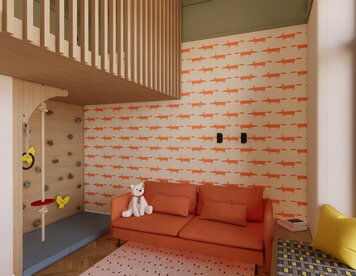 Apartment for a young family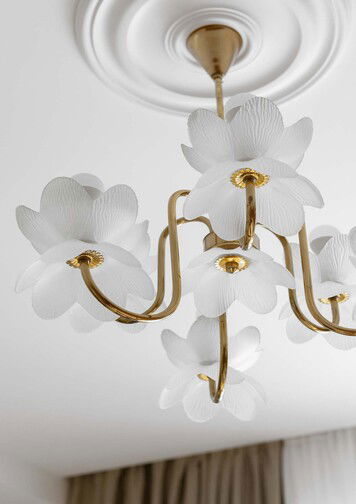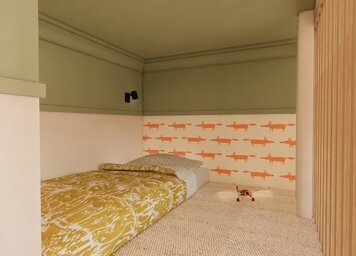 Apartment for a young family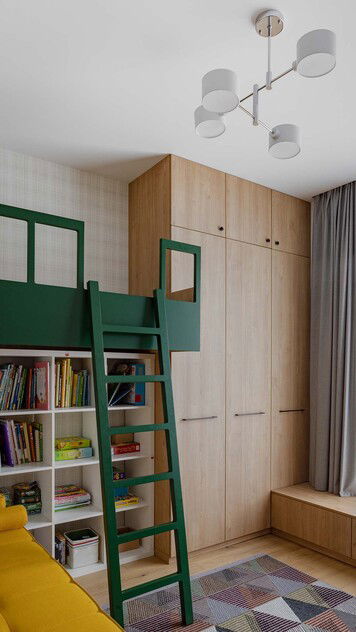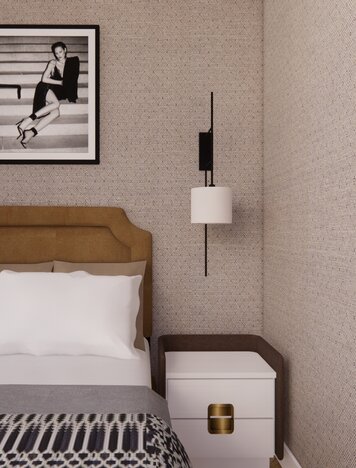 Apartment for a young family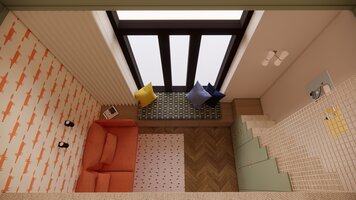 Apartment for a young family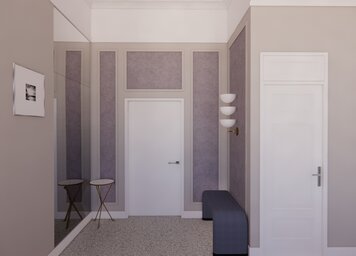 Apartment for a young family