Chante F.
Chante is an Interior Designer and Artist. She holds a degree in Interior Design and has been following her creative passions ever since. She's been a part of Commercial and Residential projects all over the world, working on a wide range of designs and projects of various sizes for clients of various backgrounds. She absolutely loves creating these beautiful spaces, visualizations, and art pieces that her clients can enjoy and grow with for many years to come.
We know you love designing, but what about it do you love most?
I absolutely love getting to know my clients, hearing about what they need, their lifestyle, how they presently use the space, and their goals for making the most out of it. From the initial meeting, brainstorming, visualization of the space. Just the entire process of seeing something intangible come to life is the most gratifying part of being a designer! It brings me joy to know that I was able to be a part of helping my clients improve their surroundings, way of life and to help them to love and enjoy their home a little more.
From where do you draw most of your inspiration?
I draw most of my inspiration from the architecture, natural and man-made landscapes of the places I've lived, frequented, and visited. My style has strong modern influences, clean sharp lines, and sleek surfaces and metals, reminiscent of a New York lifestyle, complemented by a Caribbean sensitivity to color and the use of sustainable natural and organic forms, materials, and textures.
Describe your ideal project:
My ideal project would be to furnish a newly constructed, modern beachfront vacation home/villa. In this ideal project, my clients would also want to place emphasis on a large outdoor entertainment area. Basically creating the ideal escape. A place where they can find tranquility, refuge, and peace. Also, a space to entertain, so whenever they do decide to share the space of their sanctuary, they can do so comfortably.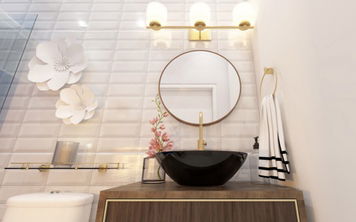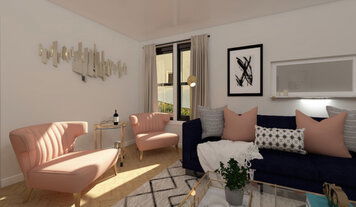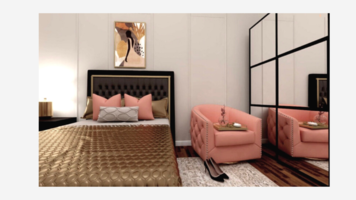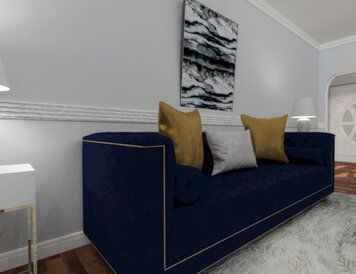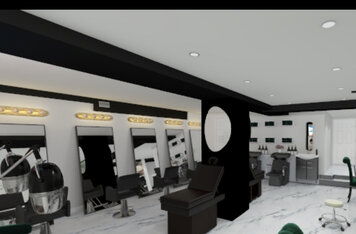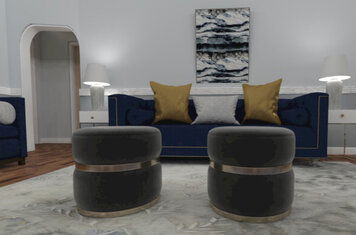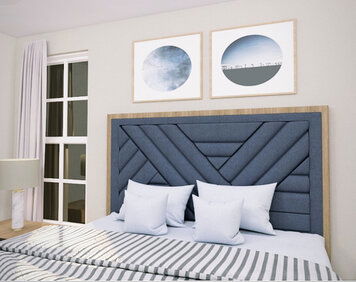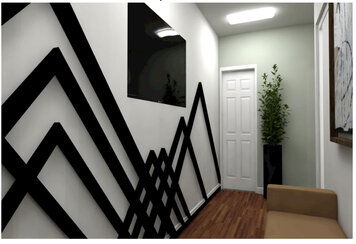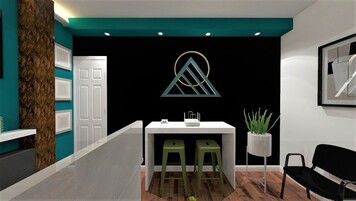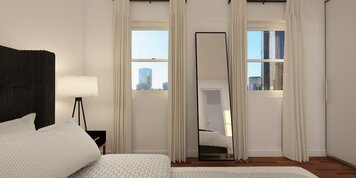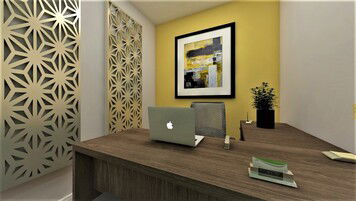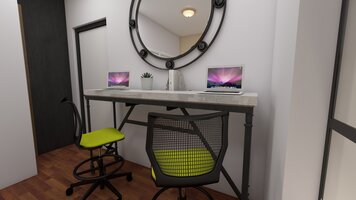 WFH Transitional Office Space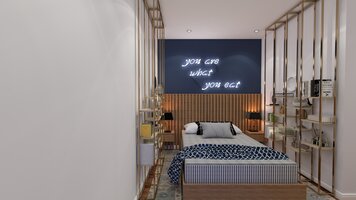 Modern Minimalist Bedroom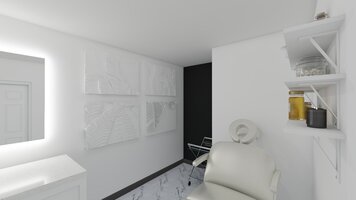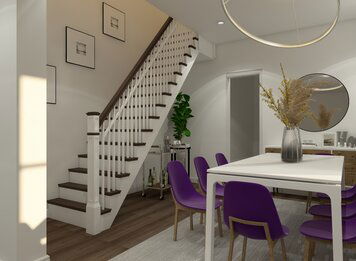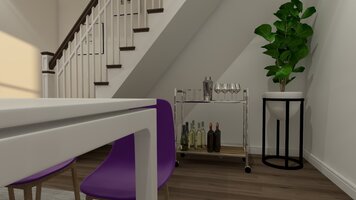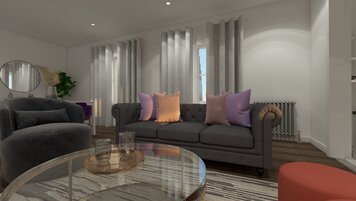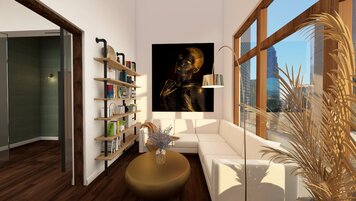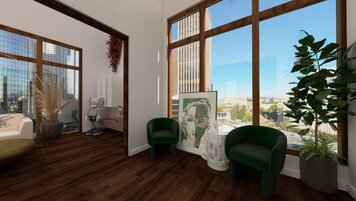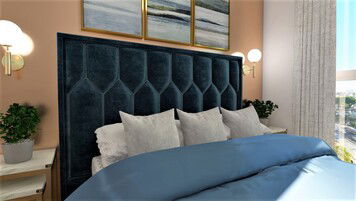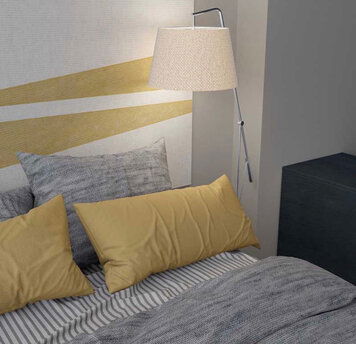 Yellow and Grey Bedroom Palette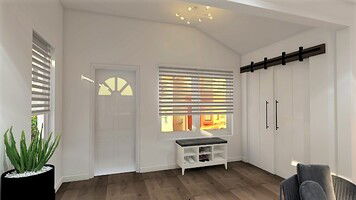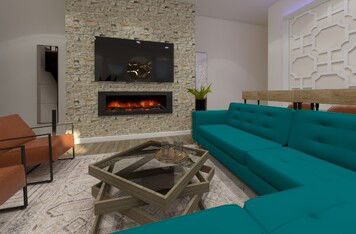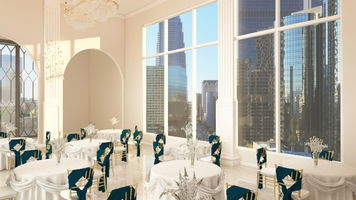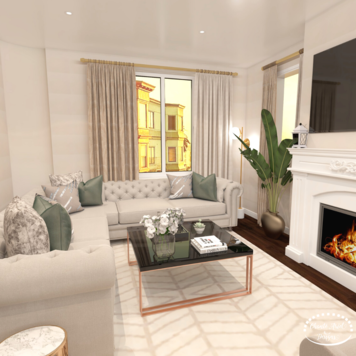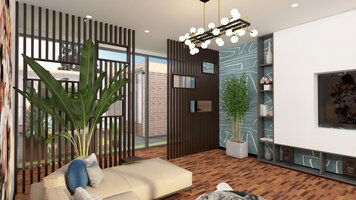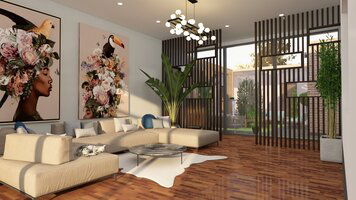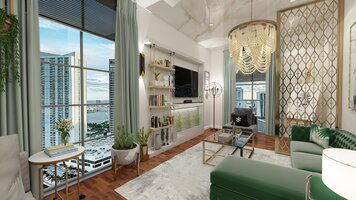 High Rise Living Room Entry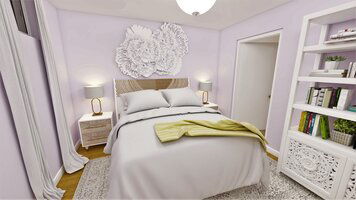 Anthropologie Bedroom Set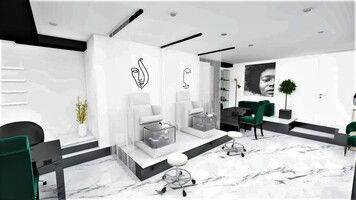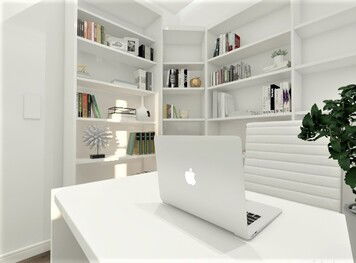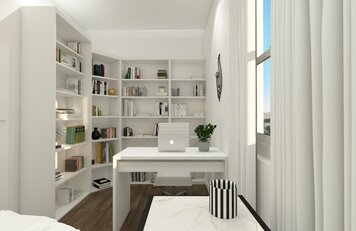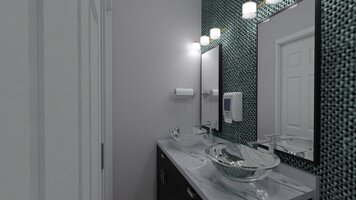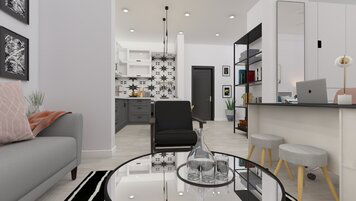 Student Semi Open Living Space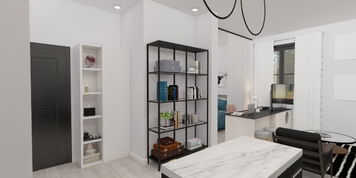 Student Semi Open Living Space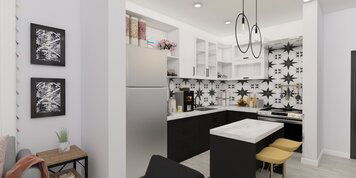 Student Semi Open Living Space