Carissa L.
Carissa possesses a refined sensibility in interior design, seamlessly blending timeless aesthetics with architectural finesse. From intimate apartments to luxurious residences, her portfolio showcases her innate ability to elevate spaces into masterpieces of functional elegance. Driven by her profound passion for design since childhood, Carissa ensures that each client revels in a transformative design journey, culminating in a space that epitomizes sophistication and purpose.
What drives you to design?
The joy of transforming an ordinary room into something extraordinary that reflects the client's personality, preferences and needs. Being a part of improving clients' quality of life by creating a comfortable home for them is the ultimate goal.
From where do you draw most of your inspiration?
Inspiration is drawn from various sources, such as nature, art, and culture combined with the latest trends, the client's vision, and the context of the site. Making it a form of storytelling, as well as the creation of spaces that make each project unique.
Tell us your biggest design secret:
Position yourself as a pleasant discussion partner for clients. Combining design skills with ideas from clients can produce excellent results.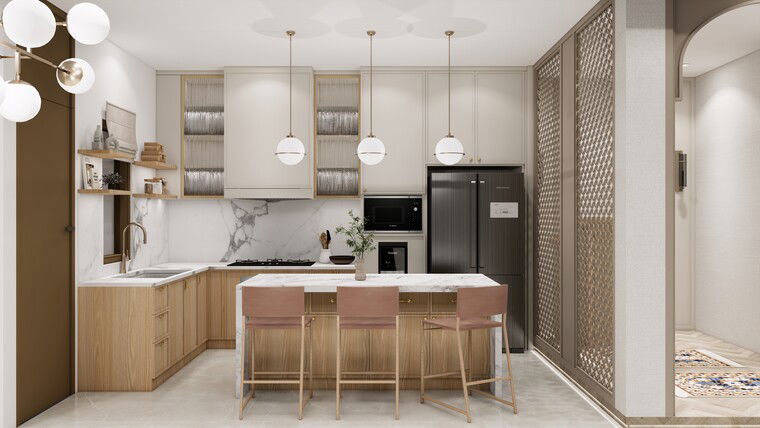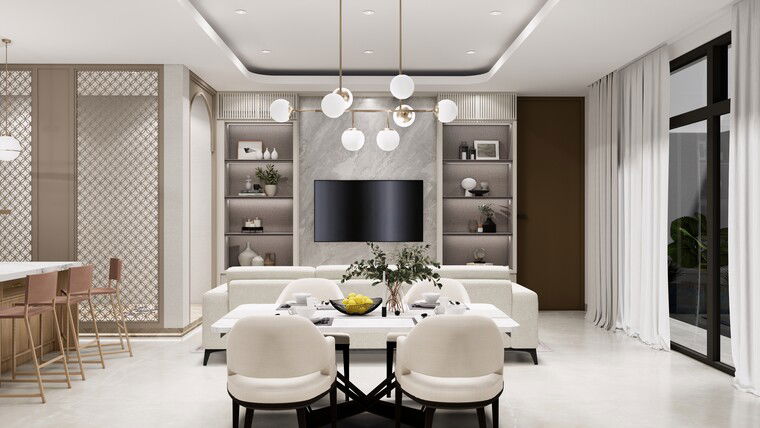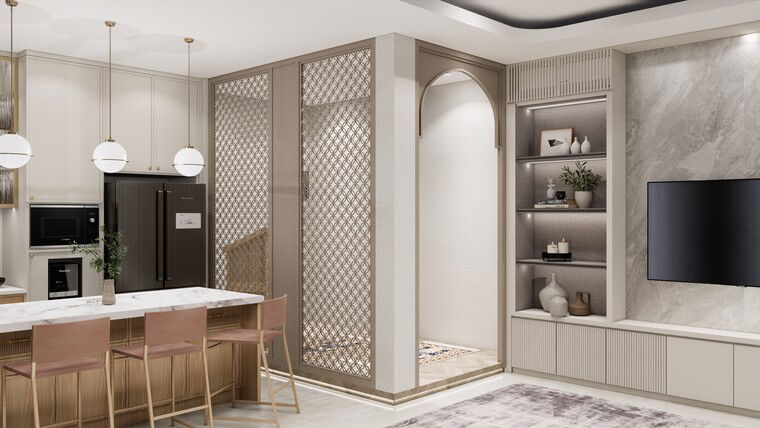 Reni's Prayer Room Partition