Brianna S.
Brianna received her Bachelor of Fine Arts degree in Interior Design from the Fashion Institute of Technology in New York City. She lives in the Washington, D.C. area and worked with an architect who designs bars and restaurants throughout the country. She now works in the high-end multi-family business designing amenity spaces. Raised in Las Vegas, NV, Brianna grew up with casinos as her playground, encouraging her to pursue interiors as a career. Brianna believes that interior design is about expressing inner desires and translating them into thoughtful arrangements.
From where do you draw most of your inspiration?
I draw my inspiration from everything, it is tailored to each project in order to create a story. For one project, the inspiration might be from the layers of a rainforest: the density, shapes, and forms found at each level. For the next project, the inspiration might be from the aspects that create a beautiful city: visible life, compact design, scale, etc. Each project has a story of its own, creating a personal recipe for success.
We know you love designing, but what about it do you love most?
Two things top my list in terms of things I love about the design process. The first is creating a concept and story. By creating a story, cohesion is created and design elements fall into place one-by-one. My second favorite part of a project is getting lost in the nitty-gritty details - whether that be finding the perfect accessory, the perfect sofa, or perfecting the detail on a piece of millwork.
Describe your go-to style:
My go-to style would be a play on modern-meets-industrial. A chic, sleek finish contrasted by a rustic texture with a touch of something soft. A classic shape, reinvented with a vibrant color or dynamic print.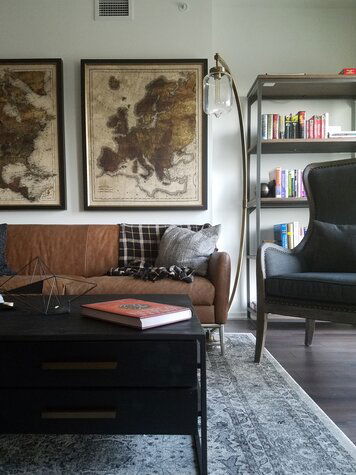 Moody Industrial Modern Apartment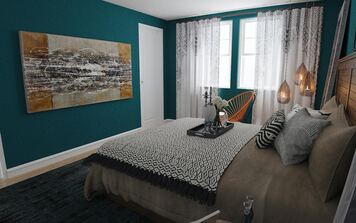 Casey's Globally Inspired Bedroom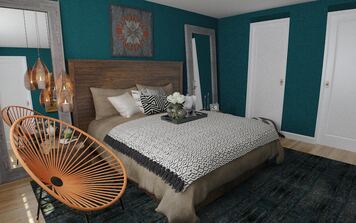 Casey's Globally Inspired Bedroom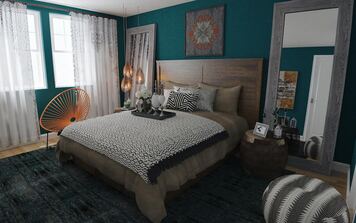 Casey's Globally Inspired Bedroom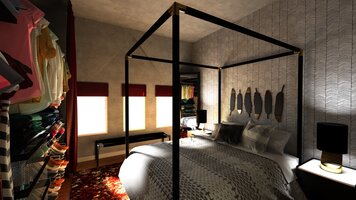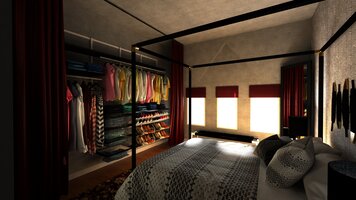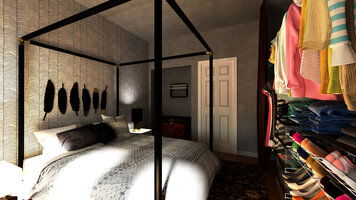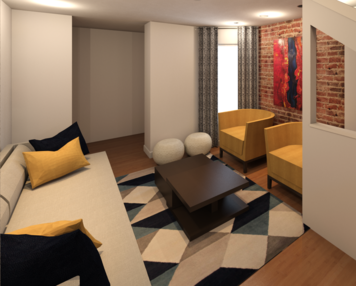 Contemporary Living/Dining Room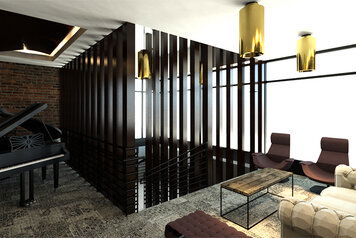 Music Store & Coffee Shop