Avery B.
With nearly a decade of experience in the design world, Avery has touched a number of sectors from hospitality to corporate office to residential. She has a degree in Interior Design and is an NCIDQ Certified Interior Designer. Avery strives to create spaces that are comfortable, livable, and functional.
Describe your go-to style:
Styled Eclectic - meshing together an assortment of different styles in a clean and polished way. It's layered, textured, collected, and curated. In my personal style, I have beautifully built Danish furniture pieces, striking Post-modern accents, elegant Asian art, and lush Middle Eastern textiles.
From where do you draw most of your inspiration?
Seeing spaces designed by other people, seeing historical landmarks, and experiencing cultures get my creative wheels turning. I am drawn to muted colors, subtle patterns, and natural materials.
What's your prediction for the next big trend in design?
Sustainability and reuse. There have been hints about this recently and I'm fully on board! My home is nearly 100% vintage, second-hand or found items. There is a huge thrill of searching through packed antique shops and coming out with the perfect treasure or keepsake. Giving vintage furniture and decor a second life is so rewarding.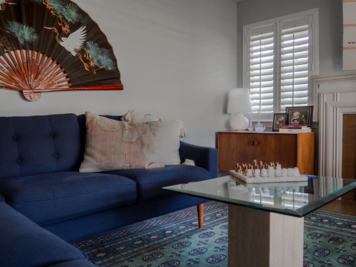 Casual Mid-Century Modern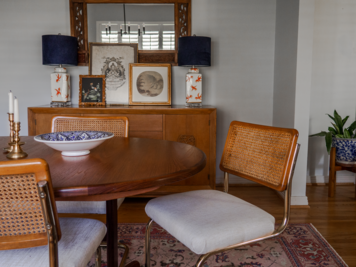 Casual Mid-Century Modern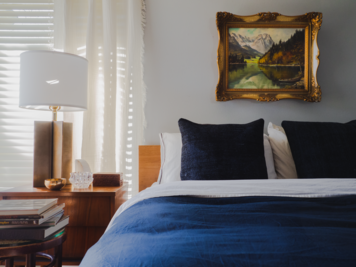 Casual Mid-Century Modern