Ashley H.
Ashley has worked on many high-end residential projects which have given her a lot of experience in the interior design world. This experience allowed her to appreciate and develop a high-low aesthetic where she was then able to create an offering to those who may not be able to afford traditional Interior Design. She believes interior design influences us in every way. It is personal, and it tells the unique story of the daily lifestyle and moments of the homeowner.
Describe your go-to style:
I'd say my go-to style is mid-century modern. I love the blend of two styles; one that's a little traditional with a mix of modern elements. I believe that mid-century modern is timeless and creating a timeless yet functional space is what matters most.
What drives you to design?
What drives me to design is knowing that I possess the skills and talent to create something beautiful for a client. I enjoy bringing a client's vision to life and designing a space that tells their story where they can continue to create endless memories.
From where do you draw most of your inspiration?
I draw my inspiration from the world around me. My inspiration can be drawn from art, fashion architecture and more. I make it my intention to pay attention to the world around me and look at the little things, it's the small things in life that creates a bigger picture.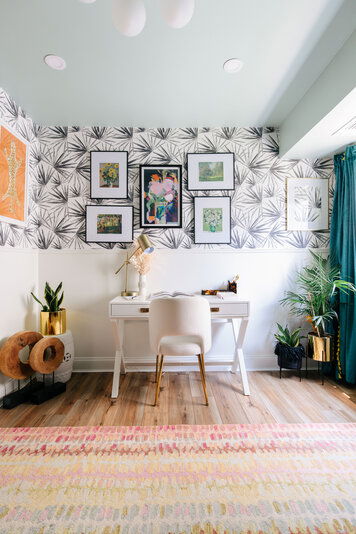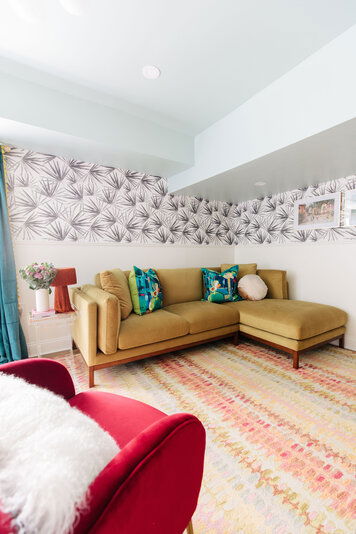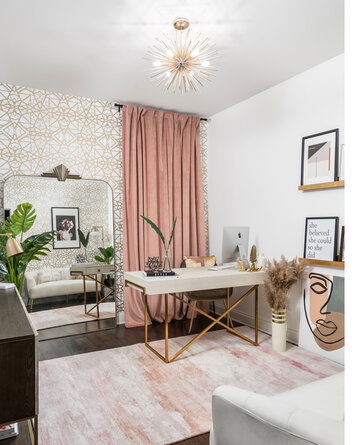 Sophisticated Chic Office