Annika M.
Annika's passion for design came at an early age and was nurtured later on where she took her natural talents for decorating, excellent organizational skills, and dedication to the highest standards and enrolled in The Art Institute of Pittsburgh as an Interior Design major. Repeatedly recognized for creative, conceptual, and analytical talents, Annika is able to demonstrate success transforming client needs into beautiful, functional design solutions. Annika's background provides a strong foundation in knowledge of the interior design and retail industry. She is considered to be an excellent communicator as well as an approachable leader. Her passion for Interior Design shows in each project she completes.
What drives you to design?
What drives me the most to design is every day life. Being able to facilitate a space - interior and exterior - into a functioning and aesthetically pleasing design for its occupants.
Describe your go-to style:
My go to style is generally modern. I love the use of clean lines, shapes, and use of tactile materials.
We know you love designing, but what about it do you love most?
What I love the most about designing is the step by step process that it takes to achieve the final design. From sketching the space, to space planning, to the final rendered presentation and installation. Each step brings a small visual victory that ultimately pleases the client.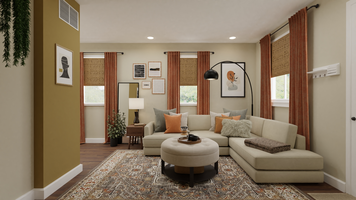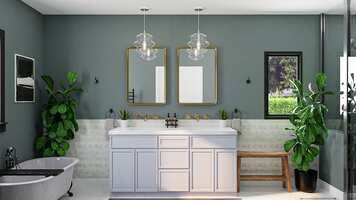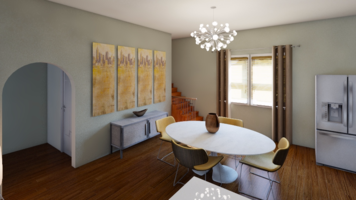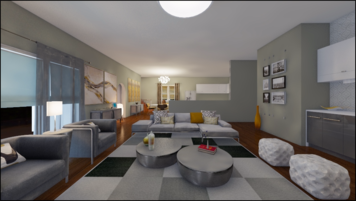 Elegant, Modern Living Room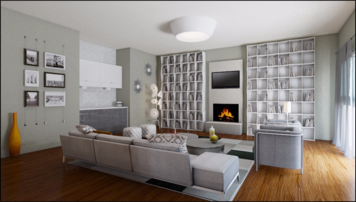 Elegant, Modern Living Room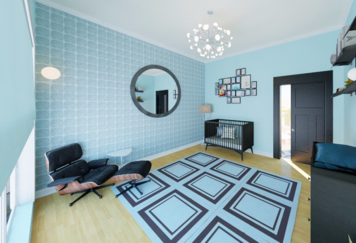 Mid Century Modern Nursery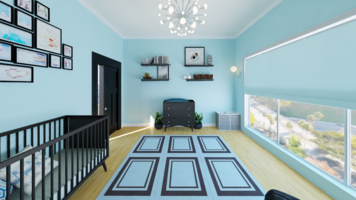 Mid Century Modern Nursery