Andréa P.
Drea has been working as a designer for over 10 years, drawing from her life as a native New Yorker, where art and culture are beyond abundant and cutting edge. Now she is combining aspects of California cool and free flowing Austin vibes into that mix. As an animal lover and a fiber artist, Drea is often found at home weaving with her rescue dogs.
Describe your go-to style:
I absolutely love Eclectic design. It allows me to push creative limits and combine the unexpected. The fluidity it provides allows my designs to truly reflect the individuality of each of my clients, drawing from various aesthetics. Added bonus: it also allows my clients' homes to evolve over time. Their home can change and grow with them rather then look outdated.
Tell us your biggest design secret:
Always add plants, mirrors and the right lighting. They bring almost any space to life by opening it up & layering organic elements. Plants create a feeling of warmth and life. They rid the air of toxins while making a room feel more natural and like home. Mirrors create the illusion of more space, and reflect that great light you just added.
We know you love designing, but what about it do you love most?
There is something magical about taking a client from a seedling idea to the full realization of their vision. Distilling all of their likes and dislikes, sorting out priorities, combining various family needs, creating out of the box solutions to spatial constraints: these are just some of the challenges and gifts that make the design process an addictive passion for me.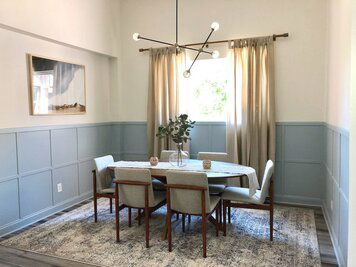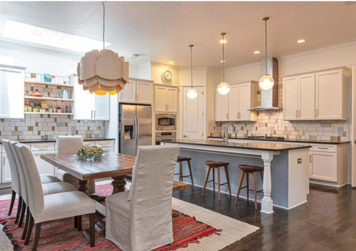 Ziller Park Kitchen Remodel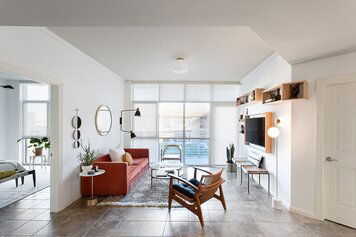 Rosedale Residence Living Room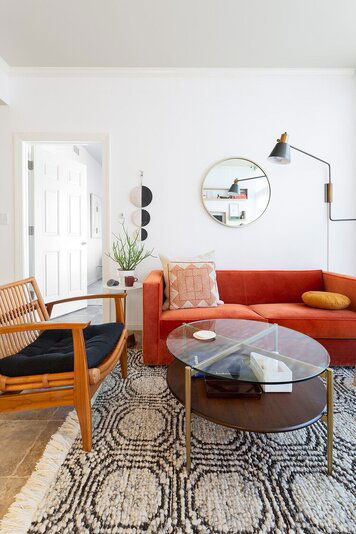 Rosedale Residence Eclectic Living Room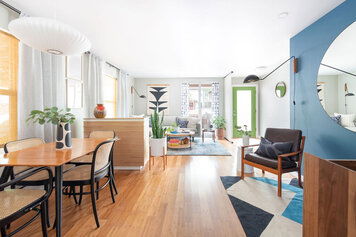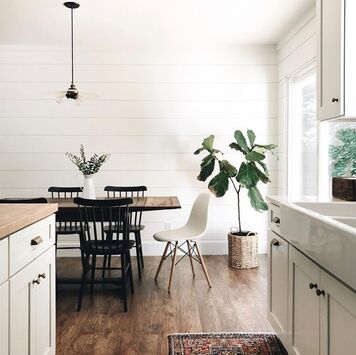 Great Hills Eat-In Kitchen